'NCIS' Star Maria Bello Talks About The Future For Gibbs And Sloane
Gibbs's (Mark Harmon) relationship with Sloane (Maria Bello) has come a long way in the last few seasons of NCIS. The two do not always see eye-to-eye on things, but they do encourage each other to look at things from a different perspective. NCIS fans, of course, have been shipping them since Sloane first appeared in Season 15, and Bello recently opened up about what's ahead for the two characters as the series gears up for the premiere of NCIS season 17.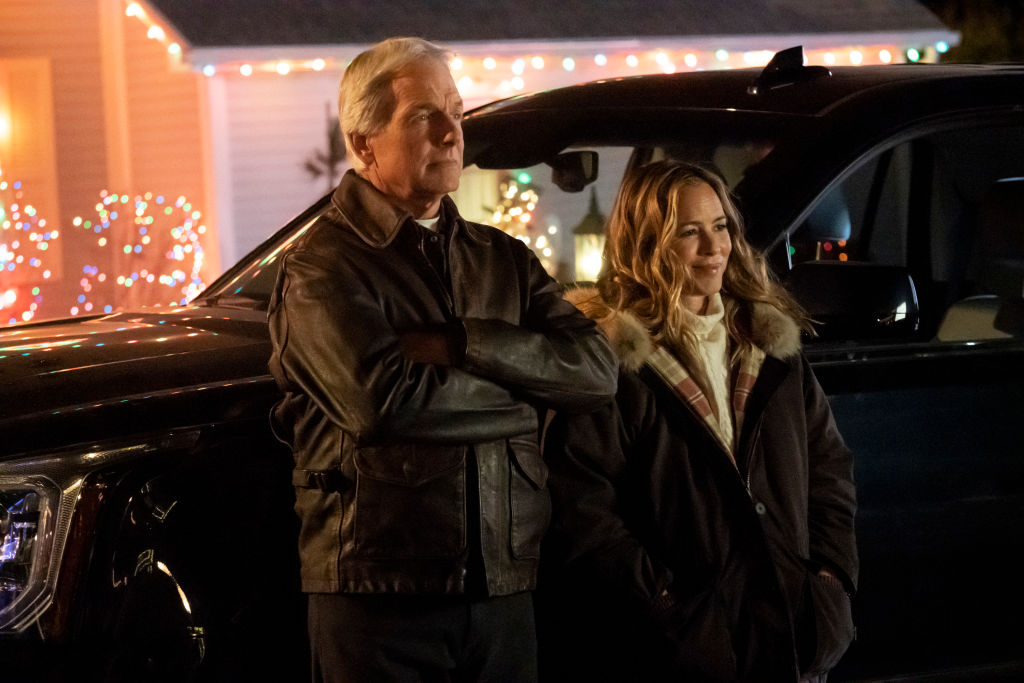 Are Gibbs and Sloane headed for romance?
What makes Sloane a unique character on the show is her professional standing with Gibbs. Unlike other members of the NCIS team, Sloane does not answer to Gibbs. Instead, the two are on equal footing, something that enables her to push Gibbs in a way nobody else can.
We have seen this unfold over the past two seasons of NCIS, and, according to Carter Matt, Bello teased that this element of their relationship will continue to develop as the series moves forward.
"What I really liked about Jack Sloane was that she was on equal footing with Gibbs, that she didn't work for him, he doesn't work for her…" Bello shared. "So, they really are colleagues and respect each other a lot and you'll see over the next few seasons how our relationship deepens and we become better friends."
It is interesting that Bello referred to Sloane's relationship with Gibbs as a friendship. That does not mean that something romantic is out of the question, but it sounds like they will grow closer before any sparks start flying. The one good thing from Bello's statement is that Gibbs and Sloane are not going anywhere.
The actress mentioned how their relationship will continue for the "next few seasons," which suggests that they will both continue to be a staple for the foreseeable future. That gives them plenty of time to take things to the next level, though it looks like we might have another slow burner on our hands.
Bello teases romance in 'NCIS' season 17
While Bello has not revealed any details about the upcoming storyline, the actress did tease a romance in a recent interview. According to Express, Bello dished on Sloane and Gibbs's relationship during an appearance on Entertainment Tonight.
The NCIS star admitted that the two characters have a fun relationship and that it has been great playing the part over the past few seasons. She then teased that they both care about each other and secretly want to hook up.
"You can tell they really deeply care about each other, but they really want to bang each other!" Bello joked.
Bello stopped short of confirming a romance in NCIS season 17, but she did say that the tension between Gibbs and Sloane will build in the upcoming season. She also said that it is a blast working alongside Harmon and that they both have a fun time together.
Harmon has previously shared similar sentiments about Bello, whom he called an amazing actress. He also praised Bello's character for bringing a fresh creative element to the show. There is no telling if Gibbs and Sloane will finally get romantic next season, but it sounds like the show has something in store before too long.
Bello opens up about her 'NCIS' role
Apart from her character's potential romance with Gibbs, Bello also dished on what Sloane brings to the team. The actress explained how she was attracted to the part because of the power and respect Sloane enjoys on the show. She also likes how Sloane and Gibbs are on equal footing, which enables her character to express herself differently than everyone who works under Gibbs.
Sloane was first introduced in season 15 of NCIS. When she first appeared on the show, she and Gibbs butted heads frequently over cases. The two still fight over legal issues, but they have grown to respect each other over the years.
With Ziva David (Cote de Pablo) returning in a big way in season 17, we might see Sloane play an even bigger part in Gibbs' life moving forward.
In fact, Bello hinted that Sloane and Ziva might find themselves working together to eliminate the threat on Gibbs' life, which could make things interesting for their relationship. Ziva made a surprise appearance at the end of season 16 to warn Gibbs about an impending threat to his life.
NCIS Season 17 is set to premiere on September 24 on CBS.