'NCIS' Star Mark Harmon And His Wife Pam Dawber Were One Of The 80s 'It Couples'
Pam Dawber and Mark Harmon were one of the hottest couples in the 1980s. At the time, Dawber was coming off her role on the hit show, Mork & Mindy, while Harmon had just been named the Sexiest Man Alive by People. While the two were the "it" couple in Hollywood, they kept their romance out of the public eye – and that hasn't changed over the past 30 years. Here's a look at Harmon and Dawber's long-lasting marriage and how they made it work over the years.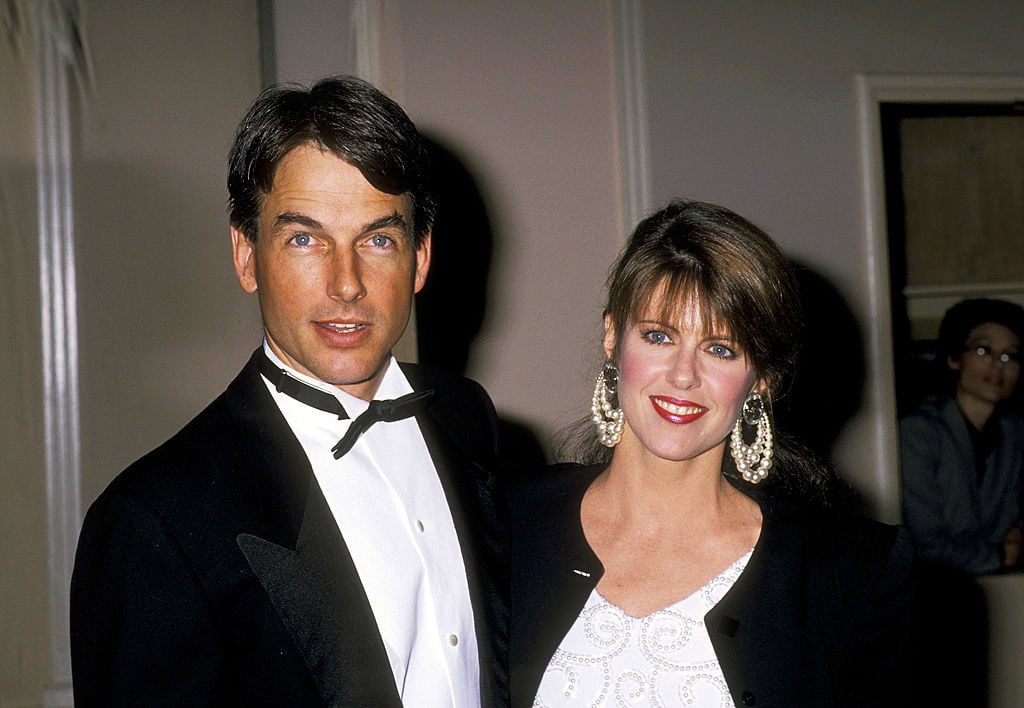 Mark Harmon and Pam Dawber keep things low-key
Harmon and Dawber met through mutual friends and started dating in the 1980s. The two tied the knot in 1987, but even when they were engaged, they refused to talk about their romance. According to Country Living, Dawber addressed the rumors when she was engaged and assured the media that they were not intentionally keeping a secret.
"We're not trying to keep something secret," Dawber stated, "but if you don't want it totally exploited by the press, you have to."
Despite their wealth and fame, the couple tied the knot in 1987 in a small ceremony that only included close friends and family members. After exchanging vows, Harmon and Dawber kept their marriage out of the spotlight, though they insist that most of the time it's simply because they are not outgoing.
In fact, Mark Harmon later revealed that they enjoy spending the majority of their time at home and do not like to interact socially. The two are not even on social media and have no plans to join Twitter or Instagram anytime soon.
Pam Dawber steps away from the limelight
After starring on Mork & Mindy and My Sister Sam, Dawber retired from acting so that she could focus on raising her family. Mark Harmon and Dawber shared two sons, Sean and Ty. Dawber later revealed that she does not think two celebrities can stay married while they are both active in the industry, which is why she gave it up. Given how many marriages fall apart in Hollywood, the former actress might be on to something.
Before she retired, Dawber was able to do everything she wanted in her career. Apart from starring on the most popular show on television at the time, Dawber worked on Broadway, was able to perform in a musical, and lent her voice to a few cartoons.
At the end of the day, Dawber realized that being home for her children was better than chasing fame and she has zero regrets about the choice she made.
Mark Harmon rises to fame
Harmon first made a name for himself in the 1980s for his part in Moonlighting and St. Elsewhere. The actor has since starred in a number of television shows and movies, including parts in Chicago Hope and The West Wing, but he really skyrocketed to fame playing the part of Leroy Jethro Gibbs in NCIS. The series is currently wrapping up its 16th season and, being one of the most popular shows on television, is showing no signs of slowing down. Along with his acting duties, Harmon works as an executive producer on the hit series.
Considering Harmon's success, it is pretty obvious that Dawber took a backseat so that he could pursue a career in Hollywood. While it would be easy to dream about what could have been, Dawber is happy to watch her husband succeed. After all, the only thing she wants to do is make sure her kids grow up in a happy and healthy home.
Harmon and Dawber's children join the family business
Both of Mark Harmon and Pam Dawber's children have careers in the entertainment business, though they went in a completely different direction. In fact, Sean has appeared on a few episodes of NCIS as Gibbs' younger self. He has since started working behind the camera and is a director in Hollywood. Some of his films include the horror movies, Hold On, The Ultimate Evil, and Ten Thousand Miles.
Sean's brother, Ty, meanwhile, is a screenwriter and wrote the script for the movie, Catholic Schoolgirl Massacre. Sean and Ty have yet to reach the level of fame as their parents, but they still have plenty of good years ahead of them.