'NCIS' Star Rocky Carroll Spills On The Return Of Ziva And Season 17
The new season of NCIS premieres this fall and fans cannot wait to see more of Cote de Pablo's Ziva. A few cast members have already opened up about Ziva's return in Season 17, and Rocky Carroll is the latest NCIS star to share what he thinks what will happen now that Ziva is back in action.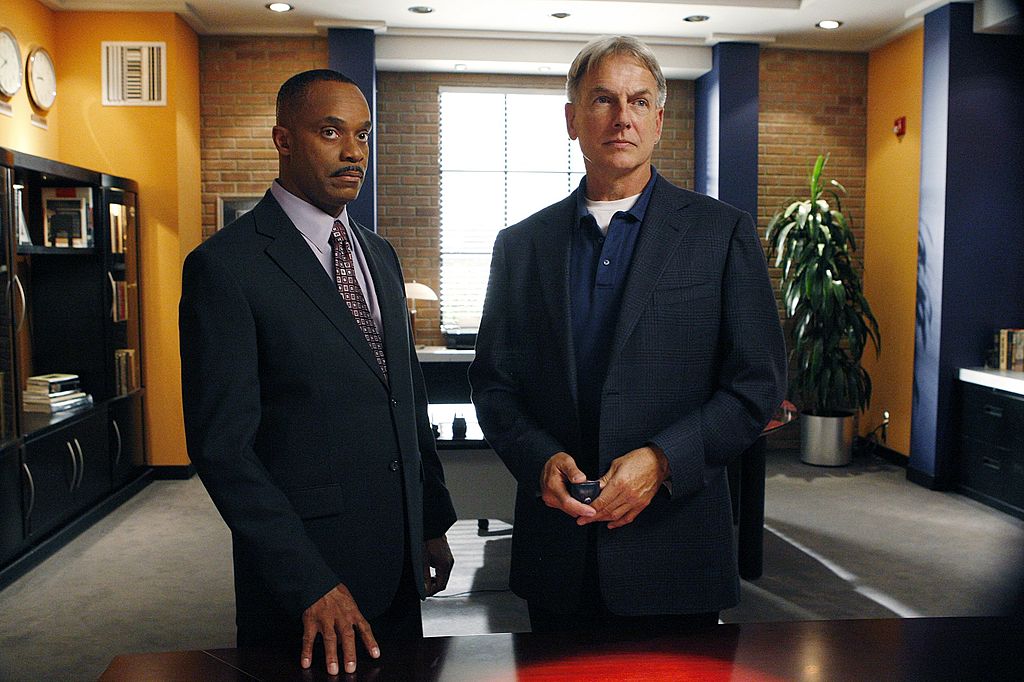 Carroll dished on Ziva's big return to 'NCIS'
In a new interview, Carroll revealed that producers did their best to ensure Ziva's return was kept secret until the Season 16 finale. Producers previously revealed that they only allowed a select few to film Ziva's scene, which was done after the rest of the cast had gone home for the night. Carroll added that they even shot a separate ending to the season just to throw everyone else off the trail.
"I've learned [from] being in this business in a while that when a secret leaks, it usually comes from the set. One of the things that I thought was really ingenuous that they did was shoot a false ending … we shot a scene that was never going to air to begin with," Carroll shared.
According to Carter Matt, Carroll says that producers thanked everyone for their hard work after filming what they thought was the final scene. An hour or so after the fact, they brought in a few crew members and, along with Mark Harmon, shot de Pablo's scene. Because they filmed a false ending, most of the cast members of NCIS had no idea Ziva was going to return in the finale, which is pretty amazing.
NCIS is not the first series to trick its cast members by filming a fake finale. Game of Thrones did the same thing in Season 8 and it helped prevent major leaks ahead of the premiere.
What else did Carroll say about Season 17 of 'NCIS'?
Fake endings aside, Carroll also dished on what's ahead for NCIS in Season 17. Carroll talked a lot about new characters and how fans have stuck with the series despite the upheavals in casting. He also alluded to the fact that most of the cast has kept in contact with those who have left the series, though he did not mention anyone in particular.
As far as storylines are concerned, Carroll revealed that some of the new characters on the show will get more screen time in the upcoming season.
The NCIS star also talked about how he is stepping behind the cameras in Season 17. Carroll is set to help out in three episodes of NCIS in the coming season, though in what capacity he did not say.
Maria Bello dishes on 'NCIS' Season 17
Apart from Carroll, NCIS star Maria Bello also sat down and discussed what's ahead in the new season. Just like Carroll, Bello revealed that most of the cast was in the dark about Ziva's return until a few weeks before the Season 16 finale. After producers told them about de Pablo's scene, they were instructed to keep quiet about the situation. Luckily, nobody spilled the beans about Ziva and her return was a huge surprise for fans, many of whom were hoping to see Ziva back in action before the season was over.
Bello, of course, has never worked alongside de Pablo on the show. Bello, who joined the series in Season 15 as Dr. Jacqueline Sloane, is looking forward to meeting de Pablo and working with her for the first time.
Given all of the turnover in recent years, there are several cast members who will be introduced to de Pablo in the near future. This includes Diona Reasonover, Emily Wickersham, and Wilmer Valderrama. Wickersham's character served as Ziva's replacement following Season 11.
What's ahead for Ziva on 'NCIS'?
At this point, producers have been very tight lipped about Ziva's storyline in Season 17. They have, however, assured fans that de Pablo will be back for the premiere, though beyond that is uncertain. In the finale scene of Season 16, Ziva showed up at Gibbs' home to warn him about an impending threat.
We have no idea what the threat is or why someone is after Gibbs. More than likely, Ziva will help Gibbs get to the bottom of the threat in the opening episode. Once they solve that problem, we can only hope that Ziva sticks around.
Season 17 of NCIS will premiere September 24 on CBS.