'NCIS': The Best Guest Stars You Might Have Missed
As one of the longest running shows on television, NCIS has welcomed some of the greatest faces in Hollywood as guest stars on the show, far too many to count.
From young child stars to veteran actors, fans have been privileged to see so many talented actors grace the small screen. Let's take a look at our picks for the top five guest stars to appear on NCIS.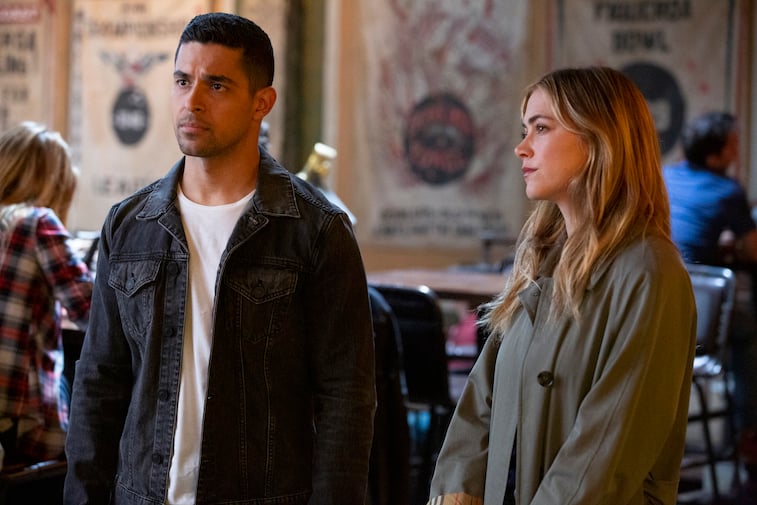 Bob Newhart
Who doesn't love Bob Newhart? Newhart is best known for his shows, The Bob Newhart Show and Newhart. He also starred in the short-lived shows, Bob and George and Leo.
Most recently, the 89-year-old comedian has appeared as Arthur Jeffries on The Big Bang Theory, a role that has earned him three Primetime Emmy nominations.
The veteran actor played Dr. Walter Magnus. Dr. Magnus appeared for one episode (season 8, episode 12) and was the NCIS medical chief officer before Ducky. He returned to NCIS to help solve a case.
The show originally had a list of actors in mind that they wanted to play the role of Dr. Magnus. When someone mentioned Newhart, the show's producers didn't think that had a shot at getting the actor to appear on the show. But as it turns out, Newhart's wife was a huge fan of the show and the actor gladly signed on.
Jamie Lee Curtis
Jamie Lee Curtis appeared during season 9 of the hit CBS show. Curtis got her start on the TV series Operation Petticoat, but her big break came when she starred in Halloween. She has subsequently appeared in several Halloween follow-ups. Other popular roles for the actress include True Lies and Freaky Friday.
Curtis played Dr. Samantha Ryan and appeared on four episodes of the show. She was originally only slated for two episodes, but her appearance was so successful that producers extended her run by two episodes.
After a successful run on the show, you'd think that fans would welcome Curtis back with open arms. As it turns out, fans are adamant that they'd be fine if they never saw the actress on the show again. Many fans believed that Curtis had zero chemistry with her onscreen love interest, Leroy Gibbs and her relationship with Gibbs questioned his ability to read people.
Abigail Breslin
Before she played Ryan Reynolds' daughter in the romantic comedy Definitely, Maybe, Abigail Breslin guest starred on an episode of NCIS. Breslin appeared in the season two opener, "See No Evil." The actress played a young, blind pianist who was kidnapped, later to find out that her kidnapper was someone she knew.
The 23-year-old actress found tremendous success after appearing on the CBS procedural. In 2006, Breslin was nominated for an Academy Award for her role in Little Miss Sunshine. She has since appeared in Kitt Kittredge: An American Girl, My Sister's Keeper, and Ender's Game. She is set to appear in Zombieland: Double Tap and Saturday at the Starlight.
Lily Tomlin
https://www.instagram.com/theellenshow/p/Bso03_dlV7e/?hl=en
Lily Tomlin is an Emmy-winning and Oscar-nominated actress who has been around in Hollywood for a while. She got her start on Rowan and Martin's Laugh-In where she stayed for four years. In 1985, Tomlin appeared opposite Dolly Parton and Jane Fonda in the classic movie 9 to 5.
On NCIS, Tomlin played Timothy McGee's grandmother in episode three of season nine. Tomlin's character only appeared for one episode, but fans got a deeper look at McGee's family life.
Currently, Tomlin has reunited with Fonda and stars in the Netflix original Grace and Frankie. Tomlin has been nominated for best actress for the role for the past four years.
Millie Bobby Brown
When Millie Bobby Brown appeared on NCIS in 2014, she was just two years away from becoming a massive superstar. In addition to guest starring on NCIS, Brown also appeared on Grey's Anatomy and Modern Family before making it big.
The actress played Rachel Barnes on the season 12 episode, "Parental Guidance Suggested." Rachel was the daughter of Dr. Valerie Barnes and Navy SEAL Ryan Barnes. Rachel was revealed to be a sociopath who shot her mother to death.