'NCIS': The Biggest Clue Ziva and Tony Will Reunite in Season 17
Everybody misses Ziva and Tony. Some shows trying to keep plot secrets sometimes give away a little too much, usually in specific hints thrown into the script. As much secrecy as there is about whether Ziva will reunite with Tony DiNozzo on NCIS, the 17th season debut gave us more than a few sideline signals at what's going to happen.
Maybe this is a typical writing weakness to attempt to throw us off the trail when it simply gives too much away. One clue is something Ziva herself said during the season premiere episode as she and Gibbs ran from a mysterious woman terrorist.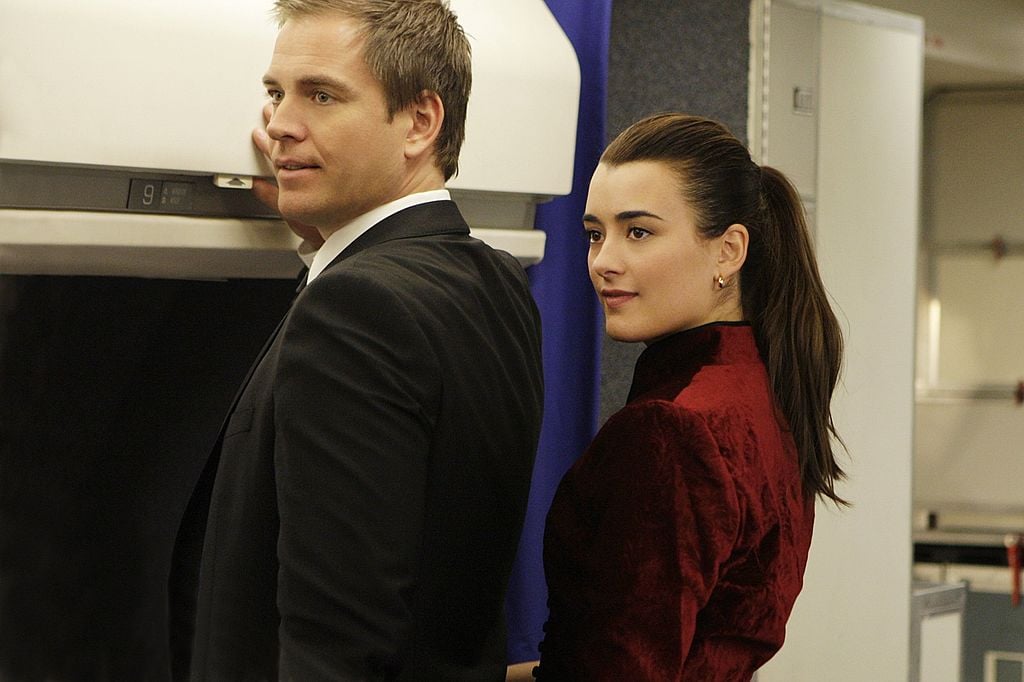 There was also a statement from a sideline character in the premiere that seemed a little too convenient about Tony's fate.
What did Ziva say that gave a harbinger of a Tony reunion?
A lot of theories are already floating around about Ziva and Tony already being together, or at least part of the time. It just makes sense he would have found her within the last six years after finding and raising their daughter, Tali.
No doubt they've had to hide in a secure place to avoid being found by Sahar, the mysterious woman out to kill Ziva and her family. Even if Ziva and Tony haven't met up yet, you might have noticed the sentiments from Ziva during the season opener about wanting to be with her daughter.
To further enhance this, you can find a recent interview with the showrunners behind this new Ziva arc. Steven D. Binderand Frank Cardea were the ones responsible for bringing Cote de Pablo back to the show this year.
One thing they made clear in a recent interview is no force ever keeps a parent from their child. Ziva alluded to this in an emotional moment when interacting with Gibbs while on the run.
Her emotional plight to reunite with her family will likely make it happen
Just those above words from Binder and Cardea are enough to tell you Ziva will at least reunite with her daughter eventually. Even then, though, we can't help but think she already has and with Tony. She just doesn't want to say anything out of their own safety.
Let's also look at some other things said on the first show of the season. You might remember the character Odette, who plays Gibbs' landlady, playing coy when asked about Tony by Bishop. She obviously knows a lot more about what's going on (a typical plot device of sideline characters who hang around offices) and said "that's not for me to say."
If you know anything about dramatic writing, you know this was a dead ringer giveaway something with Tony will happen eventually. A cameo by Michael Weatherly is inevitable, perhaps later in the season when the other two episodes involving Ziva's story take place. Maybe it means during the November sweeps to make the ratings count.
According to the showrunners, they haven't written the entire story yet
At the time of the above interview, Binder and Cardea said they didn't have the entire story of Ziva completely written. No doubt this surprised a lot of fans who may think they had the entire thing planned out for a while. They did say they had the basic outline in mind, just not all the details.
One has to wonder whether this leaves things open to last-minute changes, perhaps the result of negotiations with Michael Weatherly still ongoing. Even he's kept things up on the air about whether he's really returning or nothing but false hopes.
Based on the extreme fan popularity of the Ziva and Tony coupling, we're almost sure everyone is doing everything they can to reunite them for more than a few minutes of screen time. Once the response becomes overwhelming, we'll hopefully see a push to give de Pablo and Weatherly a spinoff show, a wish of almost every NCIS fan.
Any of the producers forbidding this might witness a slight fan revolt.