'NCIS': What We Know About the Season 16 Finale and What Ziva's Return Could Mean For Season 17
The moment fans of the CBS drama NCIS have been waiting for is almost here as the Season 16 finale draws near and we finally get some answers about the big storyline that has been teased this season: Ziva's return.
But while fans are anticipating her big return, the season finale may not include it. So what does that mean for Cote de Pablo's beloved character and will viewers have to wait until next season to see how that plays out? Here's what we know about the Season 16 finale and if she could be back in Season 17.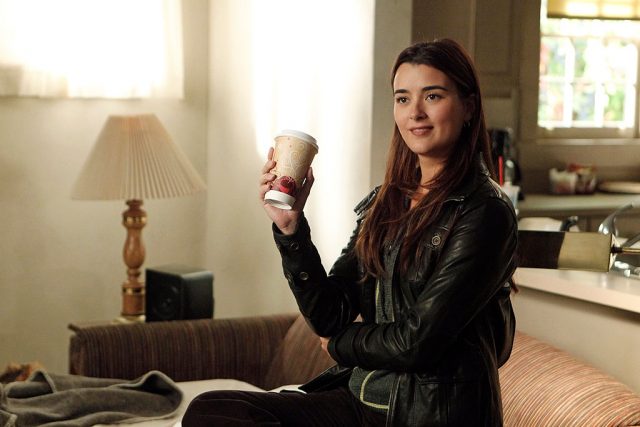 Why Cote de Pablo left the show
In 2013, de Pablo wouldn't divulge her exact reason for leaving NCIS during an interview with TV Guide.
"As far as my decision to leave, that's a personal thing, and I'd rather leave it at that," she said. "The idea of leaving was not something I toyed around with for a long time. It was an overwhelmingly hard thing–at times terrifying."
Reports later surfaced that the actress was not happy with the direction writers were taking her character. After her exit, de Pablo left the door open about returning and noted that since her character didn't die, she could always come back. But in a 2016 episode, viewers learned that Ziva was killed in an explosion with her death happening off-screen.
Fast forward to Season 16 though and fans were riding a roller coaster of emotions again when Bishop (Emily Wickersham) found Ziva's secret office and discovered that she is in fact still alive.
What we know about the finale and why it may not include Ziva
CimenaBlend noted that in the season finale titled "Daughters" Joe Spano reprises his role as Tobias Fornell. He reaches out to Agent Gibbs (Mark Harmon) for help to track down the dealers who sold drugs to his daughter Emily Fornell (Juliette Angelo). In the episode, Gibbs will struggle with what he should do because of the painful memories it will bring back from his past and his own history of vigilante justice.
But all this has nothing to do with Ziva, so where will she fit in here? Some believe that because the episode is called "Daughters" and Gibbs treated Ziva like a daughter she will make a cameo in it. If not though, we may have to wait much longer for her story to be revealed.
Will she be in season 17?
We know that NCIS has been renewed for another season as some of the cast including Mark Harmon, Sean Murray, and Wilmer Valderrama officially announced via Instagram last month.
That announcement came as a surprise to no one as the series has pulled in strong ratings for a number of years and continues to do so today, making it one of the top dramas on network television.
So could de Pablo return next season?
Depending on what happens in the season finale that's definitely possible as executive producer Steve Binder explained that Ziva's story isn't something they just wanted to throw out there and leave for pure speculation.
"It's such a great thread, I'd hate to leave it on the table," Binder told TV Line. "But like anything, we don't just want to tease the tease. If we do pull at it, we're going to have something interesting behind it, and not just keep doing the same beat over and over again."
The Season 16 finale airs on May 21 at 8 p.m. ET.
Read more: Is Former 'NCIS' Star Cote de Pablo Married and What Is Her Ethnicity?