'NCIS': When Did Mark Harmon Realize He Was Really Famous?
Walking down the street and getting recognized is hardly unusual for anyone who's on NCIS. It comes with the territory of starring on one of TV's longest running shows. However, it's one thing if you get recognized here in the US. It's quite another if you get recognized in Europe. And it's even more telling when it happens to somebody like Mark Harmon, who was known long before NCIS. One would think he's truly seen it all, but he hadn't seen it all when he went overseas.
When Mark Harmon realized the extent of his fame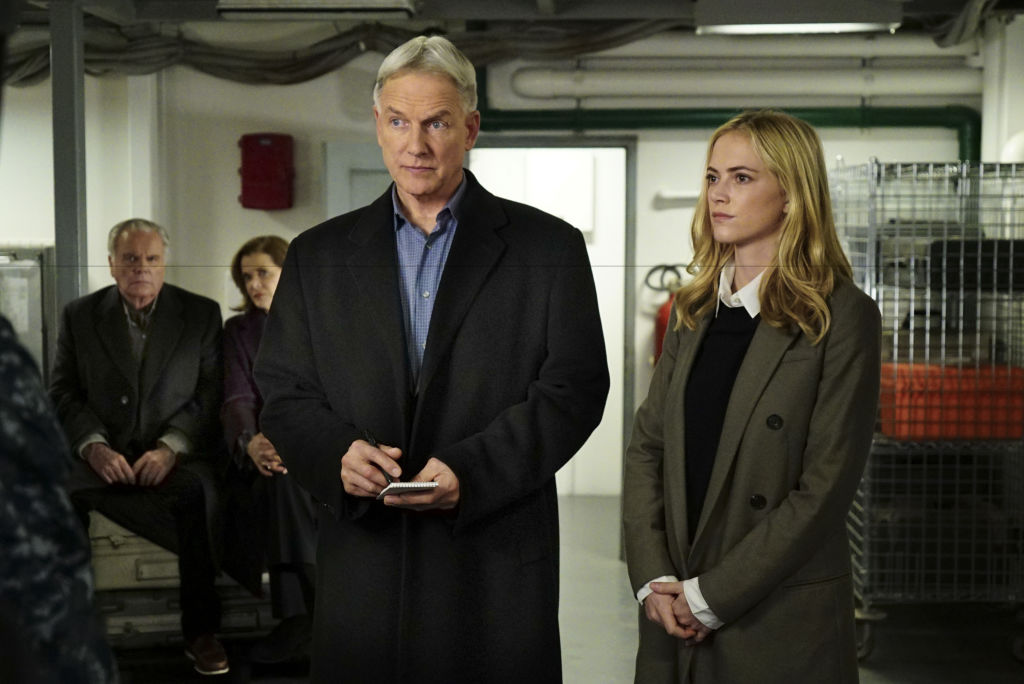 Harmon once appeared on Queen Latifah's talk show, where she pointed out to him that tens of millions of people a week watch him on NCIS. Harmon modestly tried to brush it off, saying they viewers watch everybody on the show. Latifah disputed that. "I beg to differ, I watch Gibbs," she asserted.
Still, Harmon told Latifah a story that supported her point: "(I was) walking down the street in Salzburg, Austria. Lederhosen, horse carts and cobblestones. (I was) trying to take a little vacation, That's the first time I knew the show was pretty popular," he told her.
He noticed not only that everyone was staring at him, but he was literally stopping traffic as people rubbernecked for him. "That was a little bit of a different kind of fear," he said.
How did Mark Harmon get famous?
The Austria incident threw Harmon for a loop, but it was hardly his first time to be stared at. His career took off on TV in the 1970s, and he received an Emmy nomination for the 1977 TV movie Eleanor and Franklin: The White House Years.
One of his biggest breaks came in the 1980s when he landed a role on the hospital drama St.Elsewhere, and that helped him land People's designation as "Sexiest Man Alive" in 1986. Around the same time, he played serial killer Ted Bundy in The Deliberate Stranger. He did have roles in some notable theatrical films, including Summer School in 1987, The Presidio the following year, and Wyatt Earp in 1994.
Television became Harmon's niche, however, and his career maintained momentum with appearances on the likes of Chicago Hope and The West Wing, the latter of which earned him another Emmy nomination. That led to his gig on NCIS in 2003, and he's been there ever since.
Harmon described his NCIS character to TV Guide this way: "He's out in front. So the first person to get shot is going to be him, and that's the way he's always been. That's what he believes and how he was trained. And in not caring as much, maybe, about life, there are freedoms in that. If it ends, it ends. Even though it's about trying to do the right thing; I don't think he's stupid or that he's got a death wish."
How long will 'NCIS' be on air?
Gibbs may be able to be stoic and say, "If it ends, it ends," but fans surely would not want that said about the show, having gotten attached to it after 16 years. Even after all this time, NCIS still averages some 12 million viewers per episode. Fans can rest easy since Harmon himself has said: "Nothing goes on forever, but you've got to respect what this show is doing, 16 years in, and how it's doing it… There's a tremendous about of pride there, so I see no reason to leave."
NCIS showrunner Gary Glasberg says of Harmon: "He's a very hard-working guy who doesn't like to take credit. He does his job and does it brilliantly and then gets on his horse and rides off into the sunset."