'NCIS': Why Cote de Pablo and Michael Weatherly Are Such Good Friends
NCIS is one of the longest-running and most popular television shows around. In addition to the realistic portrayals of police procedural work, fans love the interesting characters on the show. Many of the show's actors have been on it for years, with fans growing to associate them closely with their NCIS characters. Two of the most popular characters on the show throughout the history of the show are Ziva David, played by Cote de Pablo, and Tony DiNozzo, played by Michael Weatherly.
How did Cote de Pablo and Michael Weatherly first meet?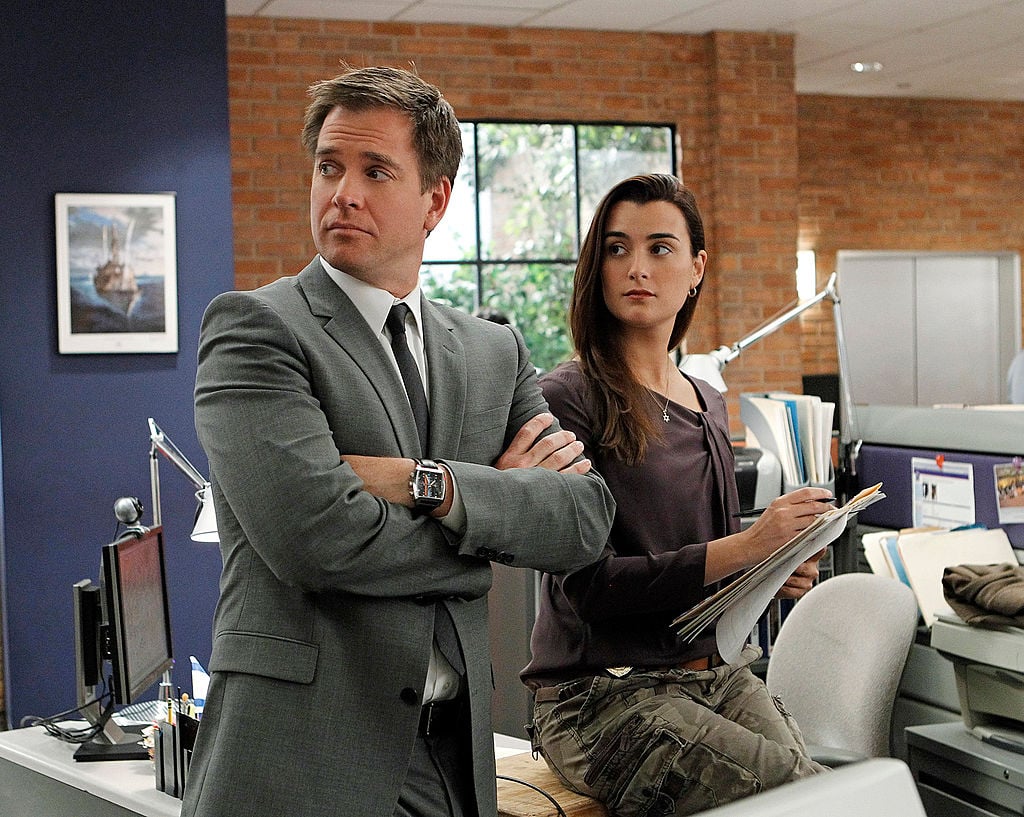 In the early 2000s, de Pablo and Weatherly were just beginning their journey on NCIS and were brought together for a screen test. The screen test has since gone down in fan history due to the incredible chemistry and the great story behind the screen test.
According to de Pablo, she came to the screen test with certain preconceived expectations about Weatherly's personality. During the test, de Pablo started to get the feeling that Weatherly was trying to sabotage her chances of getting cast on the show, and in a momentary fit of frustration, slapped his hand when he reached out to her.
What de Pablo initially thought was Weatherly being difficult was actually the veteran actor going off-script during the test. His gamble worked, and their chemistry was off the charts. Needless to say, they were both featured prominently on the show that following season. According to de Pablo, their relationship was established in that initial meeting, including the fact that they had such different personalities yet worked together so well. Their off-screen friendship certainly translated onscreen, and fans loved the way their characters interacted.
How long did Cote de Pablo and Michael Weatherly work together?
From 2005 to 2013, de Pablo and Weatherly co-starred on NCIS. Their characters would go through a dramatic arc during their time on the show, and their romantic relationship on the show would provide the fuel for many fan theories, as well as fan fiction.
Still, in spite of their love story on NCIS, there is no indication that the two were ever together in real life. In fact, Weatherly is happily married and has two small children, while de Pablo prefers to keep her personal life very private, and has not revealed whether or not she is dating anyone at all.
De Pablo and Weatherly have remained fast friends, even though they no longer star together on NCIS. With de Pablo's recent surprise appearance on the NCIS season sixteen finale, the narrative has expanded to allow for the possibility of Ziva David and Tony DiNozzo possibly reuniting in a future episode.
Could Cote de Pablo and Michael Weatherly get together on 'NCIS' again?
Although Weatherly has not confirmed a return to NCIS, he has spoken out in the past about how much he believes in the show and that he is open to the idea of returning as Tony DiNozzo. In the meantime, de Pablo and Weatherly will be co-starring in an entirely different show — MIA — about a brand-new homicide director and an experienced partner.
Fans will be eagerly awaiting the season 17 premiere of NCIS this fall to see what twists and turn Ziva David's incredible story will take. And, of course, whether or not her on and off-screen friend, Michael Weatherly, could join in the action. It's likely that this new chapter in NCIS history could be one of the most exciting ones yet.
Stay tuned to Showbiz Cheat Sheet for all the latest NCIS news!