'NCIS:' Why Cote de Pablo May Have Felt Forced to Return as Ziva
NCIS brought back a major cast member for the season sixteen finale and, in doing so, catalyzed widespread cheers across the globe. It's more than possible that the entire viewing population jumped up from their couches when the one and only Ziva David (portrayed by Cote de Pablo) appeared at the top of Gibbs' iconic stairwell.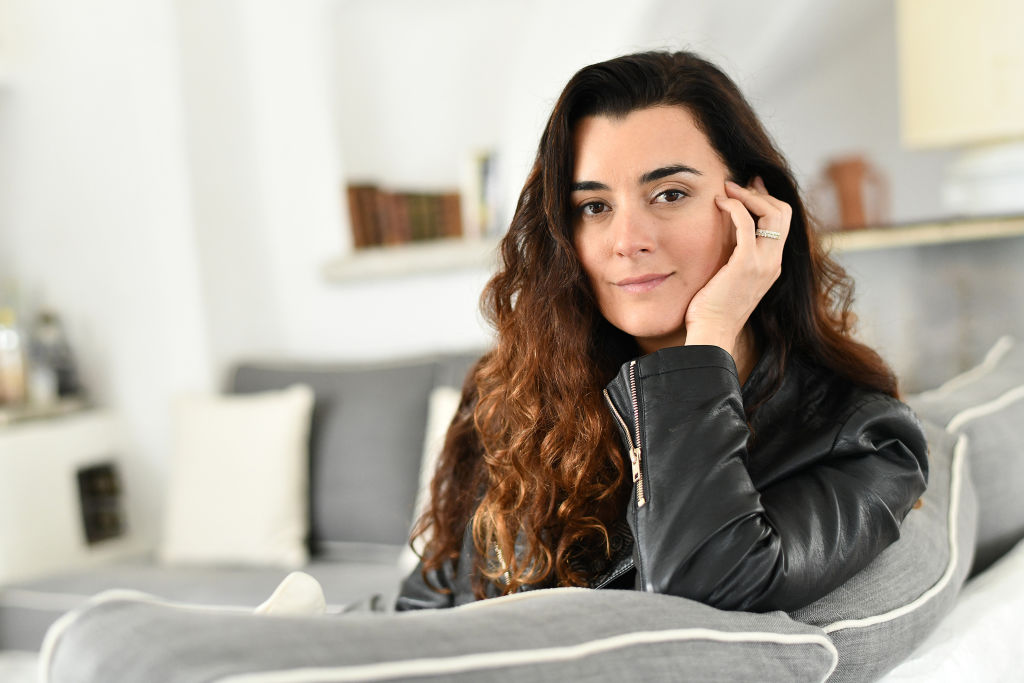 With bated breath, fans watched Ziva David come down the stairs, explaining there's "no time for pleasantries. You're in danger" before appearing right before Agent Gibbs. She requested that he speak, to which he uttered, in a state of shock, "Ziva." The moment was not only emotionally stirring, but it also laid the foundation for all the narrative fan theories destined to follow suit regarding season seventeen.

Will Ziva David be the one responsible for keeping Agent Gibbs alive? Will the two instantly re-establish their father-daughter dynamic, or will it take time for the previously assumed deceased agent to reclaim her place in Agent Gibbs' heart? As fans anxiously anticipate the season seventeen premiere, for which the writers have guaranteed Cote de Pablo's return, let's consider the many reasons she may have chosen to reprise her role.
Career goals: Why reprising her role as Ziva on 'NCIS' may have been Cote de Pablo's best move

Cote de Pablo originally cited personal reasons when it came to departing NCIS; however, she later explained during a Q&A that Ziva was "not being treated with the respect that she deserved," at which point, no financial sum would keep her tethered to the character.

If the NCIS writers approached Cote de Pablo with the promise of a complex narrative (and the intricate character development she yearned for upon exiting), the actress may have seen the move as beneficial to her career. Since leaving NCIS, Cote de Pablo has failed to develop an on-screen persona disparate from her CBS character.
Though working on other projects following her departure, she is still widely known as the girl behind the former Mossad agent. In 2015, Cote de Pablo starred in The Dovekeepers and The 33. The former was a miniseries that opened to poor critical reviews, while the latter – a movie starring Antonio Banderas – was considered formulaic and uninspired. As a result, Pablo's first two major projects following NCIS failed to bolster her reputation or help the actress cement an identity disparate from Ziva.
Cote de Pablo's return to 'NCIS' will serve to keep her in the public eye (as she tries to break away once more)

According to the NCIS writers, Cote de Pablo is set to guest star on the season 17 premiere of NCIS; meaning, her frequency on the series is still undetermined. It's more than possible that the actress will use the show as a springboard, once again, to break into other films and television roles.
If Pablo only appears in certain episodes, she will still have time to work on MIA alongside former NCIS co-star Michael Weatherly; they are both serving as Executive Producers. However, she will also be able to stay in the minds of casting directors and viewers alike as she looks for other roles.

Pablo has not been in a majorly successful series or movie since leaving NCIS, and if the writers have promised her a complex character – one requiring the actress to flex those performance muscles – it's the perfect platform – one with millions of viewers – for showing the world what she is capable of. She left the show to grow, and she may have come back for the very same reason.