'NCIS:' Why Cote de Pablo's Return Could Damage Her Reputation in Hollywood
Previously starring as the former Mossad agent Ziva David on NCIS, Cote de Pablo left the show in 2013, yet remains a primary conversation topic among the show's fanbase. Though completing her character's narrative at the onset of season eleven, fans have been imagining the glorious day Ziva returns ever since her fateful departure.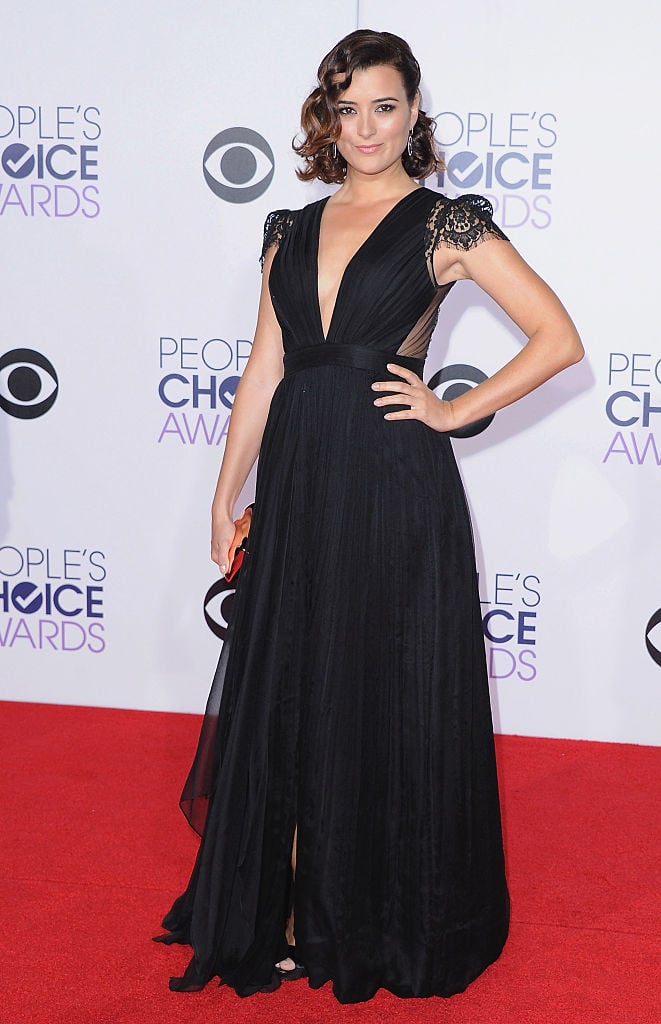 Brought on to replace agent Kate Todd after Sasha Alexander left the show, the actress was initially met with skepticism from many viewers; however, she worked her way into our hearts with each idiom she confused, and the soft and sensitive side she covered with a hard-to-break-down exterior.
Ziva's father-daughter dynamic with Agent Gibbs was endearing to a fault, and she boasted palpable chemistry – the kind that oozes from the screen – with Michael Weatherly's Tony DiNozzo.

Ever since the writers began hinting at her return, what initially seemed like a pipedream has become a possibility, if not, an inevitable outcome. Will Ziva appear during the season finale? Will she show up at the start of season seventeen? Whether she rejoins the cast is still unknown, but there's one primary reason that she may wish to hesitate.

Cote de Pablo has spoken out against 'NCIS' regarding her character in the past

During a Q&A a few years back, Cote de Pablo came clean regarding her decision to exit the series, and her concerns mildly blamed the narrative choices regarding her character's future. Cote de Pablo stated:

"Look, I love this character. I worked eight years crafting this character and loving her. And so when I felt or I perceived that the character was not being treated with the respect that she deserved, no money in the world [would suffice]. They were going to send her back to Israel and make her an unfortunate, miserable woman. I said, 'What do I leave all the women that have watched and followed the show for so long?' And I didn't think it was fair. So I said, 'Unless someone can really write something fantastic for her, I won't go back."

Based on Cote de Pablo's words, it became clear to fans that she left as a result of poor writing and a lack of complex character development. Though not bashing the series, Cote de Pablo did not hesitate to blame what the writers had penned for Ziva's future as the root cause of her departure. Thus, what would a return say about the actress's commitment to her own words and faith in her career choices?

Why Cote de Pablo's return as Ziva on 'NCIS' may hint at a sense of self-doubt

Following NCIS, Cote de Pablo starred in The Dovekeepers and The 33. Both movies opened to poor critical and audience reviews. As a result, the actress, who was likely hoping to leave her mark in ventures disparate from NCIS, failed to prove to fans – and the entertainment community – an ability to make waves on-screen outside the franchise that catalyzed her career.
While Cote de Pablo has been in a few projects since starring in NCIS, she has not broken away from the series, and she is still most strongly tied to the show she left over six years ago.
Would a return imply that she fears a future booked with lackluster gigs? If she left for the reasons stated above, should Pablo return to the very character she began to find significant faults in (more specifically, qualities that were strong enough to cement her decision to exit)? What would this say about Cote de Pablo's faith in her competence as an actress?
While returning to NCIS would keep Cote de Pablo in casting directors' minds, sticking it out may be the better move, as it may more strongly indicate a sense of confidence in her ability, talent, and potential for growth within the industry.
Whether or not she feels confident at this moment is inconsequential; fake it 'til you make it is a famous saying for a reason. If she goes back to the series, she may send the message that, to some extent, her departure was a failed attempt at a Hollywood breakthrough. As much as fans would love to see her take on Ziva once more, it may not be the smartest decision career-wise.