'NCIS:' Why Cote de Pablo's Return Will Drastically Change the Show's Formula
To the satisfaction of fans everywhere – spanning the continent and the world at large – Cote de Pablo has returned to the small screen as Ziva David. During the season 16 finale of NCIS, in the final moments, Ziva David appeared at the top of Agent Gibbs' staircase.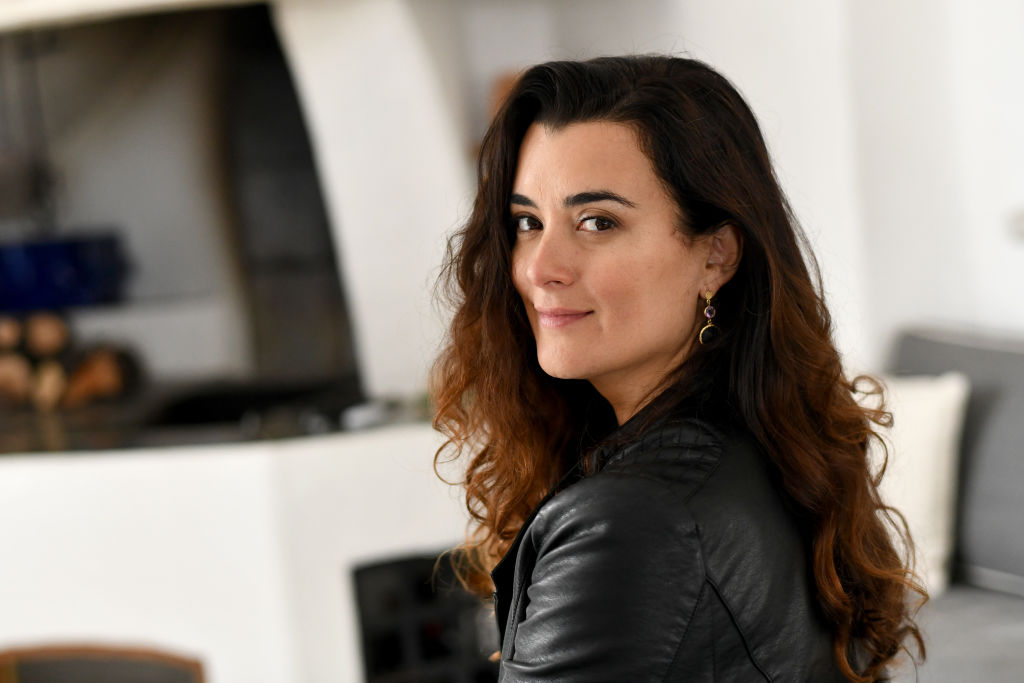 Warning Gibbs of imminent danger, she came rushing down the stairs to find an awestruck Leroy Jethro Gibbs who, unable to comprehend the moment, uttered a single word: "Ziva." It was the moment that fans have been waiting for since season sixteen began hinting that she was still alive.

Will Cote de Pablo take on a more integral story as Ziva in 'NCIS?'

While many fans initially thought Cote de Pablo's Ziva was gone for good, it appears that the actress decided to reprise the role that catalyzed her career. Initially explaining that she would never return unless "something fantastic" was penned for her character – whom she felt was becoming narratively underwhelming – no amount of money would bring her back to the former Mossad Agent.
So, fans can assume that Cote de Pablo has been promised a compelling narrative arc, or – following critical flops, The Dovekeepers and The 33 –decided she could use a little positive reinforcement (career-wise).

Let's hope that Cote de Pablo did not return due to a lack of opportunity. Assuming her future role has been penned with an ingenious level of creativity – as she once demanded – a lot of change may be on the horizon for NCIS.
Cote de Pablo's return to 'NCIS' may spell change for Mark Harmon's Agent Gibbs and the overall narrative formula

To understand the extent of Cote de Pablo's commitment to her departure, it's important to read her Q&A response to a question concerning her exit. She stated the following:

"Look, I love this character. I worked eight years crafting this character and loving her. And so when I felt or I perceived that the character was not being treated with the respect that she deserved, no money in the world [would suffice]. They were going to send her back to Israel and make her an unfortunate, miserable woman. I said, 'What do I leave all the women that have watched and followed the show for so long?' And I didn't think it was fair. So I said, 'Unless someone can really write something fantastic for her, I won't go back.'"

Something fantastic, no matter how vague, is a high benchmark. It's very likely – though Cote de Pablo is currently slated as a guest star – that her role in the following season will be integral to the narrative.
Based on past evidence and current knowledge surrounding her return, she likely won't appear in every episode, but when she does, will take the reigns. She may co-lead the episodes she is on with Mark Harmon. For Ziva's return to mean something, there are only so many narrative options.
Living in Agent Gibbs' mind would not be the return Cote de Pablo foresaw, so it's likely that she is alive and in the flesh. Assuming she has returned "for real," viewers can also assume that she will play a major role in keeping Agent Gibbs alive. If Gibbs requires protection, and Cote de Pablo is the one deemed competent for the job, the two will be forced to re-establish their bond trust.

The most likely sequence of events seems obvious. 1: Bring Cote de Pablo back as Ziva. 2: Work her into a few major episodes, during which her appearance is a surprise and works to carry the episode. 3: Work on redeveloping the father-daughter bond between the two, and make the journey an emotionally fueled one. 4: Bring Cote de Pablo back as a regular, and have her personal story rival that – in terms of importance and focus – of Mark Harmon's Agent Gibbs.