'NCIS': Why Fans Might Not See These Two Characters Fall in Love After All
Emily Wickersham and Wilmer Valderrama play two of the most intense characters on NCIS to date: Agent Bishop and Agent Torres. While every character on the show goes through their own battles, Bishop (Wickersham) has been one of the most relatable and Torres (Valderrama) still has a lot of unknown history.
One thing the two share is their constant flirting. The chemistry they share on-screen and off-screen brings so much excitement to the show. Their dynamic has fans wondering if the two characters will ever get together. But here's why fans won't likely see Bishop and Torres fall in love.
Are Bishop and Torres falling in love on 'NCIS'?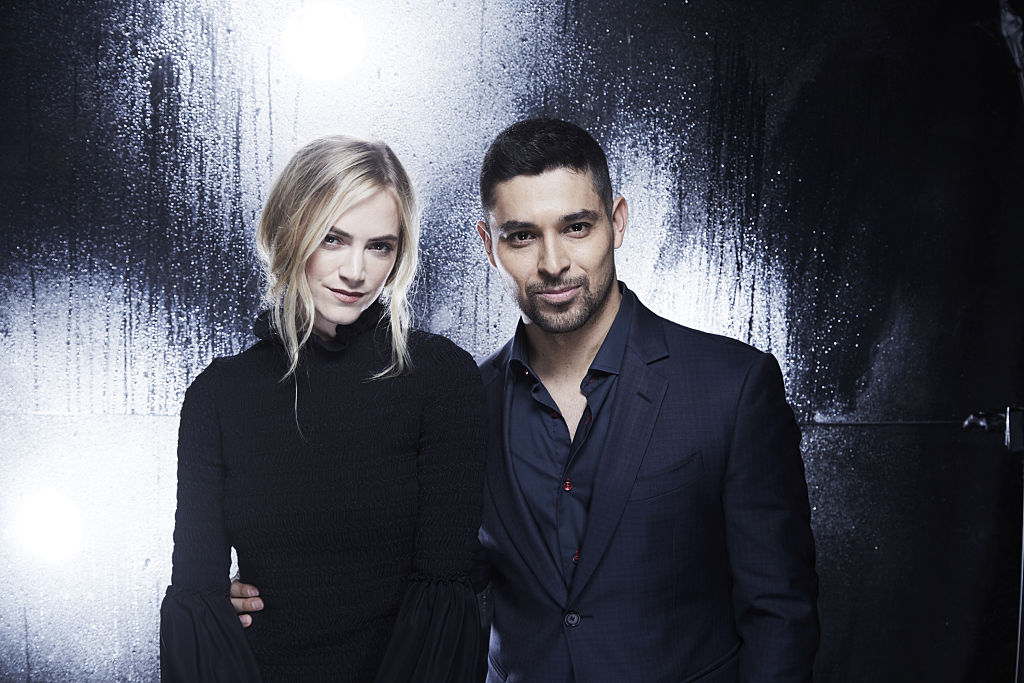 Many fans are craving for the duo to get together, fall in love and live happily ever after. Maybe with a tiny bit of drama of course.
However, there are also a ton of viewers that don't want to see the pair get together. They don't want it to ruin the chemistry the two have going or cause conflict within the show.
A lot of fans feel that with any relationship on the show, there's obviously more to lose than what they could potentially gain by getting involved with each other. Would anybody want to see or feel the devastation of such a great loss if anything happened to one of them?
If they started getting more involved and tragedy struck, how much would it hurt in the long run? We all remember how we felt about the initial loss of Ziva (Cote de Pablo) and Valderrama is unafraid to share his opinion on how it was to see her return.
Who are Bishop and Torres?
Ellie Bishop, played by Wickersham, is a fan favorite. Everyone has witnessed her go through so much heartbreak and come out even stronger on the other side. We've watched her lose her husband, learn that some people she cares about are not who they say they are, and gotten to know the little quirks about her that make her so easy to love.
Nick Torres, played by Valderrama, has been part of the team for a few seasons now, but there's still so much mystery about him and a surplus of questions about his history. A lot of fans have unanswered questions when it comes to knowing what he's been through and what he's hiding.
The writers have kept quiet on a lot of his past battles and left so much up in the air for viewers that it's created even more anticipation to see what comes to light with the new season. Will he fall in love? Will he open up and share bits of memories so that we can understand why he is the way that he is?
Are the writers of 'NCIS' writing a love story?
As the unknown grows closer to becoming the known, fans of the NCIS show are curious to know what they can expect. Will the writers and producers bring Bishop and Torres together? Can we prepare to see their chemistry grow and will we get to see a great love story, or will it become a tragedy?
One thing we do know is that producer and writer Steven D. Binder declared that if they decided to go in the direction of the two growing more fond of each other and anything happening that could produce a relationship, then we can expect it to be horribly awesome. With words like that, it's safe to assume we need to be prepared to appreciate whatever relationship the two create as well as ready ourselves for some potential tragedy. After all, what's a good love story without chaos and heartbreak?
Alongside talented co-stars, the NCIS cast is a close family, and any change within the characters could bring major changes to our screens. There's already plenty of family dynamics throughout the members of the team, as well as the 'lone wolf' member Gibbs (Mark Harmon). Would the other members of the team approve of the two if they got involved?