'NCIS': Why Isn't Michael Weatherly's Tony Coming Back With Cote de Pablo's Ziva?
The characters of Ziva (Cote de Pablo) and Tony (Michael Weatherly) from NCIS were one of the greatest romantic couples in recent TV memory. They were a true lightning rod of chemistry thanks to Cote de Pablo and Michael Weatherly exhibiting the same repartee in real life. While they were able to sustain this on NCIS for years, you can blame the writers for breaking them up.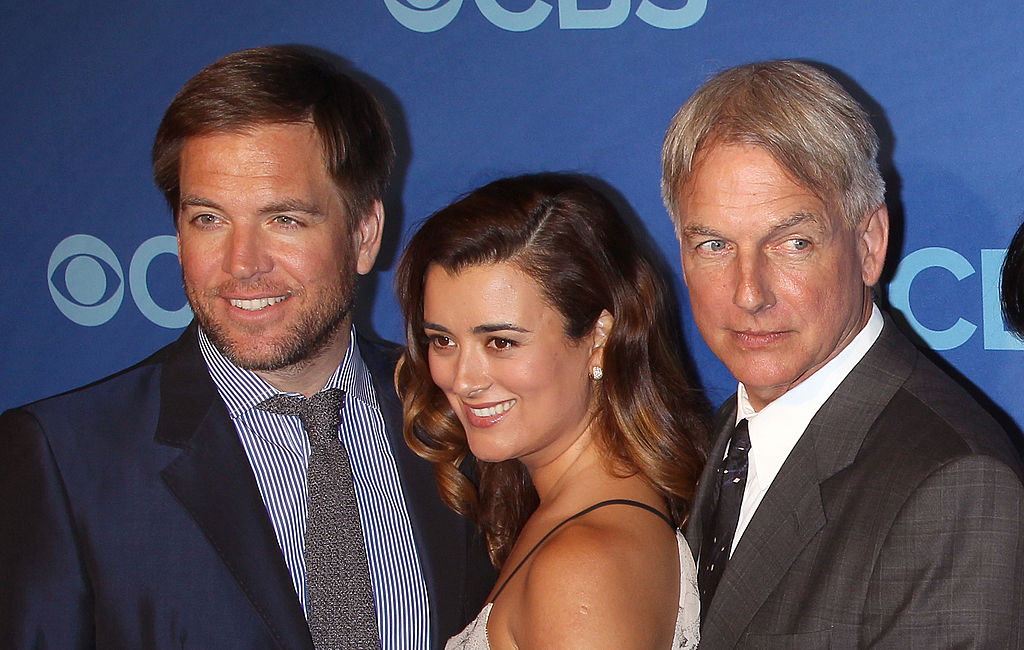 Because de Pablo thought the writers didn't respect Ziva enough, she left the show to seek out stardom elsewhere. Weatherly seemed to feel abandoned not having de Pablo around and still having to play second fiddle to star Mark Harmon.
Now, six years later, Ziva is back for the new season, but the prospects of Tony returning are still a major mystery.
A Ziva and Tony reunion would be true event TV
Everyone wants Ziva and Tony to reunite on NCIS for the upcoming new season, but it's worth reiterating the focus seems to be exclusively on reintroducing Ziva back into the show. Also, there seems to be some proof Ziva will do more than just a guest-starring turn.
Perhaps this will revert to regular status again once NCIS producers realize how much her reappearance is going to provide a new shot in the arm for NCIS. It's hard to imagine Ziva won't create a new popularity tidal wave before the new season ends once ratings return to what they were during the Ziva/Tony heyday. Regardless, it seems borderline ridiculous she wouldn't meet up with Tony again at some point.
After all, the two characters had a baby together, something Tony didn't realize until after Ziva was gone and thought dead. A reunion between those two would raise the roof, not including being a conduit of powerful emotion.
If we were used to the two of them having flirty one-liners in the early days, both of them seeing one another again after six years would bring a tsunami of tears and an all-time ratings high.
Has Michael Weatherly kept an appearance top secret?
There seems to be no indication Weatherly is coming back as Tony, unless he's managed to keep a reappearance completely undercover for months. Some think because he shut down his social media accounts, he's been able to keep it secret. Perhaps he's one of those notables who can't resist blabbing secrets when posting on places like Twitter.
Not that some of his fans haven't cornered him about returning. Someone on Twitter recently posted an interview they were doing with Weatherly. In a short video clip, he's seen talking with two women who ask him if he's planning to return to NCIS.
Weatherly thought it over and finally uttered "I hope so," followed by a knowing glance at the camera. With this answer and look, we have to wonder if he offhandedly gave it away he'll be back in at least a cameo. He also blurted "Shhh, I can't talk about that" at another point in the interview.
We know it's possible to keep a secret on the NCIS set because de Pablo's return last season was filmed after-hours so there wouldn't be any media leaks. There's always the possibility Weatherly did the same to keep it completely undercover.
Can Ziva be compelling on her own without Tony around?
All we can realistically hope to see is a quick cameo of Tony meeting with Ziva. After that, the focus will likely be on Ziva herself. Maybe she'll even want to move on from Tony and be more independent because so much time has passed.
Some wouldn't mind this since it points to how much of a strong character Ziva is in her own right. In fact, it could have been one of the stipulations by de Pablo to the writers in an agreement for her return.
Great chemistry can't be denied, though. Considering de Pablo and Weatherly are good friends in real life (including producing an upcoming CBS show together), we have to think they'll end up in a spinoff of their characters once Bull ends and NCIS finally goes to pasture.