'NCIS:' Why Season 17 May Be the Perfect Final Season
NCIS boasts an international fanbase unrivaled by any other scripted series on television. Initially released and marketed as a Jag spin-off, the show went on to become quite the rarity concerning network primetime: a spin-off that surpassed its predecessor, in terms of ratings, years on the air, and overall cultural impact.

Watched by viewers spanning the globe, NCIS is a phenomenon – a show that seems to have cracked the secret to success. In an age when streaming platforms are seizing control of entertainment consumptions, longevity on primetime TV is no guarantee (no matter the strength of the script or the star-power in play).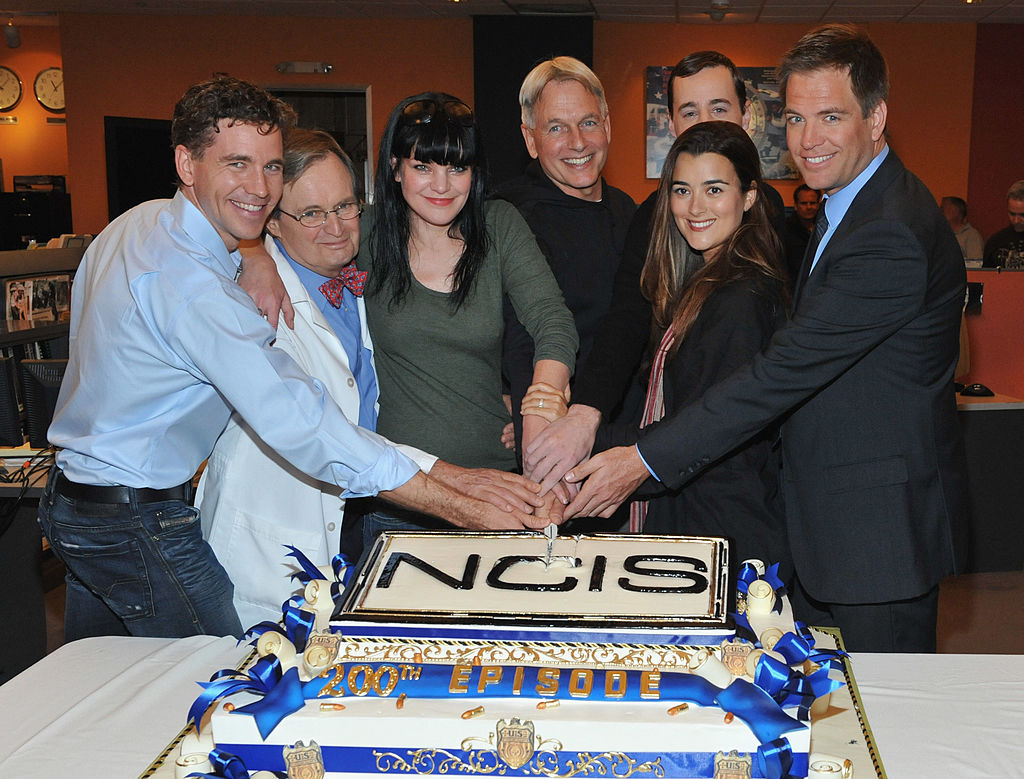 Recently renewed for a seventeenth season, NCIS will feature Cote de Pablo as Ziva David in the premiere episode (at the least). Surprising fans, Ziva returned in the final moments of season sixteen to warn Gibbs of imminent danger. With her return, the hype for an already successful franchise – don't forget NCIS: New Orleans and NCIS: Los Angeles – grew to an unforeseeable extent.

Though destined to see a spike in ratings following Ziva's return, her return is also one of the very reasons the show should conclude with season 17. Narratively, it may be time to close up some loose threads. And generally speaking, you should always leave while on the top (before your formula stops doing the trick).
Why Ziva's return would factor into a successful 'NCIS' conclusion

Ziva left and then died (or so everyone thought). Given that part of Ziva's appeal was in the depth of her dynamics with the other characters, her return would give the writers a chance to close all of her relationships, as well as the narrative holes they have since opened up.
Gibbs deserves an explanation. If season seventeen has Ziva open up to Gibbs concerning her disappearance – and life thereafter – it will allow for a slow-boiling resurgence of the father-daughter dynamic between the two. However, their relationship was built on trust, which will take time to rebuild (about a season's time, maybe?).
The sibling love between Ziva and Mcgee could slowly seep through the cracks once more. And, most importantly – if DiNozzo makes a cameo – the companionship and romance between the two of them can be re-explored, after battling the hardship her disappearance induced (and specifically, the damage her "death" may have had on their daughter).
Ziva's return opens up several narrative possibilities, including the return of DiNozzo (wishful thinking). If you can get two of the show's most beloved actors to return years later, it's time to call it quits. You will never reach that same high note again.

You will never reach the surge of nostalgia that will come over audiences as they watch Ziva and Gibbs interact six years following the former's departure. You will never reach that sense of familiarity that will envelop a viewer if DiNozzo manages to stand across from Ziva, even if just for a moment.
Fans loved Ziva, and the writers initially offered her a great deal of money to stay, feeling that her departure would lead to a drop in ratings. Thus, her character has the potential to bring back viewers who have since departed: use that potential to bid farewell to the series in a way that is satisfying and pays homage to the show's journey.

'NCIS:' how long will the same formula keep working? How many famous guest stars can you employ?

When a show sticks around for too long, it eventually fades out. How many times can NCIS introduce new characters, as their actors leave to explore other opportunities? This will get old after a while, and the same old trick – introducing famous guest stars – will eventually no longer suffice. However. note to NCIS writers: we all love Maria Bello's Jack Sloane and were thrilled when Jamie Lee Curtis was on.
NCIS has a formula and the formula works. Quit before it stops working. Season seventeen will present the opportunity to end on a high note – a note the show may never have the chance to reach again. Why not pull a Seinfeld and leave while on the top?