'NCIS': Will Fans Find Out About Tony's Fate When Ziva Returns?
We continue to beat the drum that NCIS characters Ziva David (Cote de Pablo) and Tony DiNozzo (Michael Weatherly) were one of the most compelling romantic couples in recent TV memory. Having them split up because the writers didn't respect Ziva's character enough has long been a major loss to prime-time television.
All of this might be amended in NCIS's upcoming 17th season where Ziva finally returns, albeit only in four episodes. The first two episodes seem to be strictly a rough and tumble adventure between Agent Gibbs (Mark Harmon) and Ziva.
What about her reuniting with her old squeeze Tony? The show is keeping a lid on whether Tony and Ziva reunite, despite CBS saying their story will finally have some "answers."
How Tony can return to 'NCIS'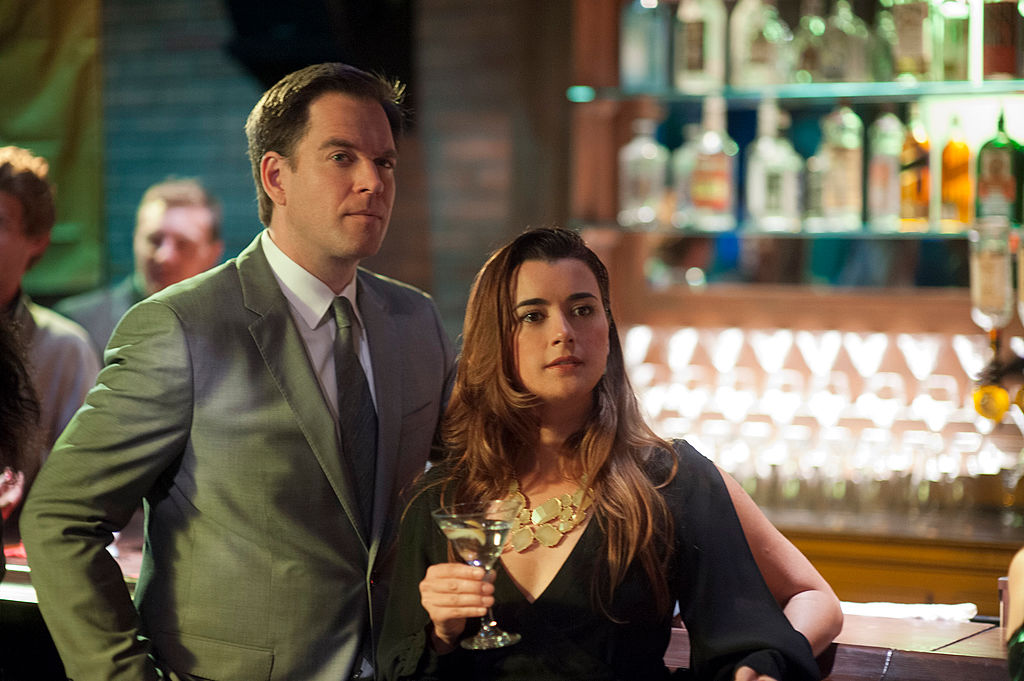 So far, all we know is Ziva's story will come out in the open about why she had to fake her death to protect herself. Gibbs might have played more of a factor in this than what's been let on. After all, we've seen numerous hints in the last six years about him knowing something about her without telling anyone.
Tony might have had something to do with this as well, something CBS is hinting toward. What kind of a reaction would fans have knowing Tony was behind hiding Ziva over the last five years?
This could be the shocker everyone is looking for, including those who always wanted Ziva and Tony to find one another again. It's looking likelier they've maybe been together all along after Tony found out they had a daughter before Weatherly left the show.
Should this be the case, is it going to mean Tony just making a quick appearance or becoming a major part of the show again? For fans — and even casual viewers alike — there's probably going to be a major push to spin-off Ziva and Tony.
Viewers may not tolerate a quick Tony appearance
Many people realize the chances of Weatherly participating heavily in this coming season of NCIS are slim due to his commitment to Bull at the moment. Most TV analysts think latter series will be on much longer, though, potentially paving the path toward Weatherly coming back to NCIS.
Such a scenario might take another year. Regardless, having Tony at least show up and reunite with Ziva, or tell everyone how the two have been together all along, is important for fans. Their dynamic was just too strong not to have a proper finale since so much was left hanging back in 2014.
Some evidence has popped up of Weatherly participating based on CBS saying the Ziva-Tony relationship will have answers. Plus, Weatherly kind of hinted at a return in a recent interview, outside of merely officially saying he'd "like to" come back.
One thing CBS may underestimate is the fan response and how much they'll demand to see more of Tony and Ziva once they're back on-screen.
Will CBS and 'NCIS' producers really listen to what the fans want?
A big pet peeve of TV fans is when producers don't listen to what viewers want to see in character development. While viewers love being surprised, it was clear fans of NCIS watched because of Ziva and Tony's sparks, coupled with Harmon's popularity.
Ratings have kept up due to other appealing characters on the show. Now with popular Pauley Perrette gone, they had to do something to reignite things. The timing was perfect for a Ziva return thanks to de Pablo negotiating a comeback.
We'll likely know before the November sweeps what happens to Ziva and Tony. If we know they're doing well as a couple, the path is paved to an inevitable spinoff either on their own, or through a revamped NCIS in the next couple of years.