'NCIS': Will Mark Harmon Struggle to Find Work After His Hit Show?
NCIS has been on the air for 16 seasons. That's a long time when it comes to TV dramas. The show was just renewed for season 17 and doesn't appear to be going anywhere anytime soon. But eventually, there will come a time where NCIS will bid farewell to its fans.
What does this mean for the show's star, Mark Harmon? It's been nearly two decades since the former college quarterback has had to worry about finding a job. Will he have trouble landing a new gig once NCIS finally comes to an end?
Mark Harmon has been on the show longer than any character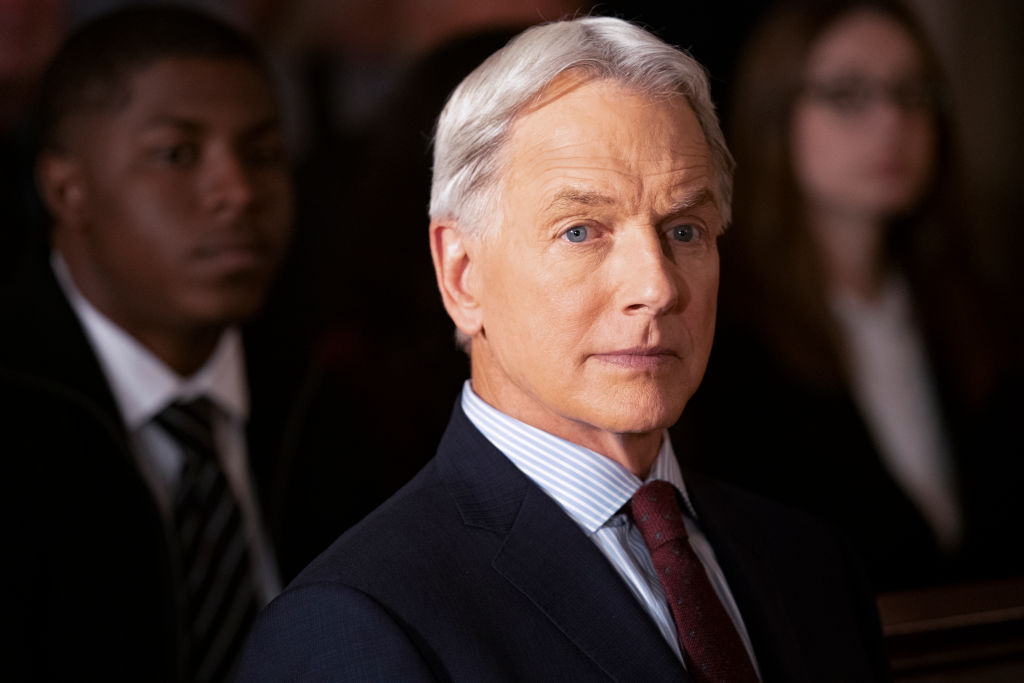 NCIS premiered in 2003. At the time, Harmon was coming off of a short stint on The West Wing. NCIS originated as a spin-off of the military drama, JAG. Harmon appeared in two episodes of JAG before NCIS premiered.
Through NCIS' run, the show has seen several actors and actresses come and go. Cote de Pablo left in 2013 and Pauley Perrette left last year. But through it all, Harmon has remained on the show and has become a fan favorite.
This isn't Mark Harmon's first successful show
Harmon was on several successful shows before joining NCIS. Harmon had a three-year run on St. Elsewhere from 1983 to 1986. Later he joined Reasonable Doubts from 1991 to 1993 and Chicago Hope from 1996 to 2000. The actor made a name for himself long before landing NCIS, but the procedural drama is by far his most successful gig yet.
Harmon credits the success of the show in part to the show's filming location. He told ET Canada: "I always said that one of the great things, I think, that was a benefit to this show was us shooting out in Santa Clarita. We were far enough away that the network kind of left us alone, and we weren't bad enough to get canceled, and we weren't good enough to get much attention. So, we had a chance to work on this for quite a while, which helped everybody involved."
Mark Harmon isn't one to give up
If Harmon wants to work in Hollywood, he won't give up until he finds what he is looking for. Harmon has always prided himself in being a hard worker, a trait he gets from his dad.
Harmon's dad, the late Tom Harmon, was a Heisman-winning college football star who went on to serve in the Army Air Corps during World War II and later became a sports broadcaster. Harmon says his father taught him that he needed to work hard for what he wanted.
The actor has brought this work ethic to the small screen. He has worked hard to get every job that he has had and made sure everyone knew that he didn't take it for granted. Harmon says he has always viewed the members of his show as a team and they all work together to make the show a success.
We have no doubt that Harmon will continue to work as long as he desires. He has the drive that doesn't quit. Sure, it may be hard to see anyone but Gibbs for a while, but people love Harmon and Hollywood knows it. Harmon has already signed on to produce the CBS series Prey, so regardless of the path he chooses, will see him in one capacity or another.
But a new job may not be what the actor wants. Harmon has had a long career in Hollywood. For now, he plans to continue on NCIS and Prey, but there may be a time when the 67-year-old actor chooses to walk away. Sources have shared that the star has "toyed around" with the idea of retirement and would like to travel more with his wife.