'NCIS': Will Season 17 Be The Last For Sean Murray's Timothy McGee?
Sean Murray's Timothy McGee remains one of the most beloved characters on NCIS. Not only has he been with the series since the very beginning, but McGee is also one of the few characters that is relatable to the average viewer. McGee may carry the title of special agent but he is a father and a husband as well, and he takes his family life very seriously. Murray, unfortunately, faced a lot of exit rumors this past year, and now that Season 17 of NCIS is in the works, many fans are wondering if this will be his last hurrah.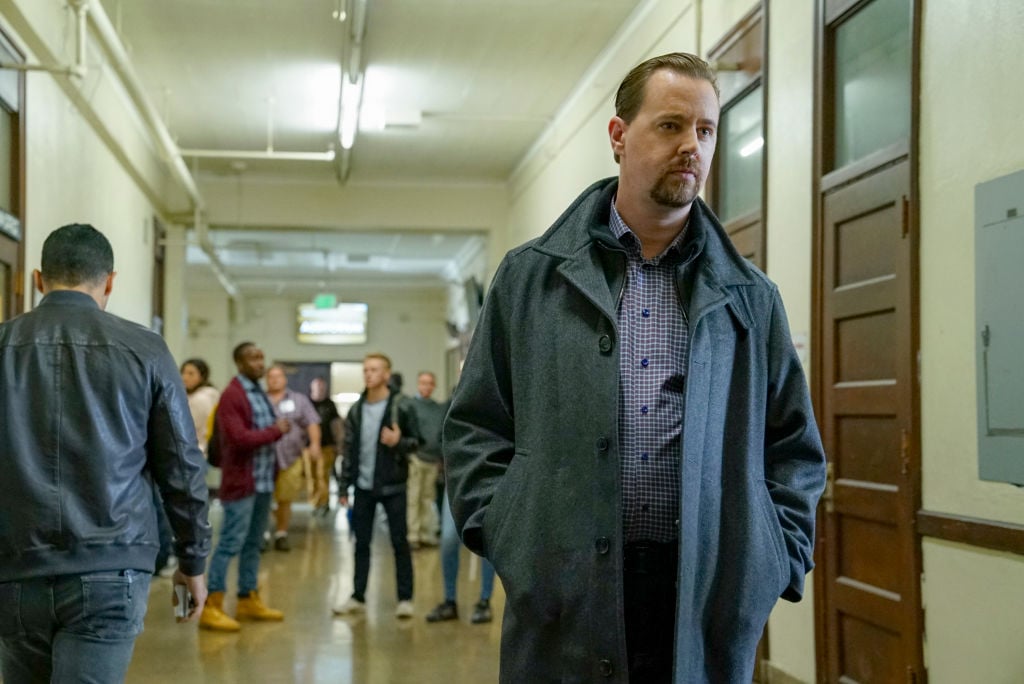 McGee's 'NCIS' storyline has come full circle
McGee has worked very hard to get where he is at and his job skills were mostly self-taught. As the series heads into Season 17, McGee has accomplished most of his dreams. He is married to a gorgeous woman, has a pair of babies, enjoys working on the team, and commands respect in both his personal and professional lives. With his journey more or less complete, fans are not sure where the series will take his storyline moving forward.
Other than performing his duties at work, McGee does not have many juicy storylines in his immediate future. Last season, fans thought he might take another job so that he could better provide for his family.
But now that we know McGee would never abandon the NCIS team like that, he is actually at a pretty good place in life. Luckily, the writers have a few options at their disposal if they want McGee to stick around for another season or two.
Possible McGee Storylines in Season 17 of 'NCIS'
According to Carter Matt, the most obvious storyline for someone like McGee would revolve around his family life. We already know that McGee does not get paid an enormous salary and sometimes struggles to live in Washington D.C. That is one reason why his storyline last season was so believable.
Producers could expand on this idea and have McGee move out of the city and into the countryside. It would not be a major storyline, but it could mix things up for him next season.
While McGee's future seems pretty solid, most fans would love to learn more about his past. NCIS has already examined some of McGee's former days, but there is still a lot of unexplored territory in his past.
For example, we still do not know why McGee values his job so much and how he became such an amazing person. The series could also bring up previous cases from his past, as long as they have some relation to current events.
Another option would be to explore some of McGee's relationships outside of work. This would allow the series to explore what McGee likes to do in his downtime while introducing some new characters to the show. It would also be something that the writers could build on in future seasons.
What does Murray think about McGee's future on 'NCIS'?
Amid all of the exit rumors last season, Murray finally spoke out about his future plans on the show. The actor assured fans that he is still under contract with CBS and that he has no intentions of leaving the hit crime drama. He also stated that McGee's is likely staying in Washington and he does not think the character will ever leave.
The exit rumors heated up in Season 16 after McGee was offered a new job in Silicon Valley. The new position would have paid McGee a considerably higher salary and seemed like a tempting offer.
Although McGee made it seem like he was interested in pursuing the job, he only did so because Gibbs (Mark Harmon) wanted him to. The company had some information stored on a server about the secret vigilante group within the government, and the job opportunity gave McGee a way through the front door.
Filming for the upcoming season of NCIS is expected to begin in the coming weeks. The series is scheduled to return to CBS in September.