Need Gift Ideas? Beyoncé Just Dropped a New Line of Holiday-Themed Merch
Have you started checking off boxes on your holiday shopping list? Like many, you may have a person who is difficult to pin down with a fitting gift. But it does exist, especially if that person is a fan of Queen Bey. A year would not be complete without a dose or two of Beyoncé sharing something new, and this time the songstress is giving you a chance to drop your coins on some holiday-themed merchandise.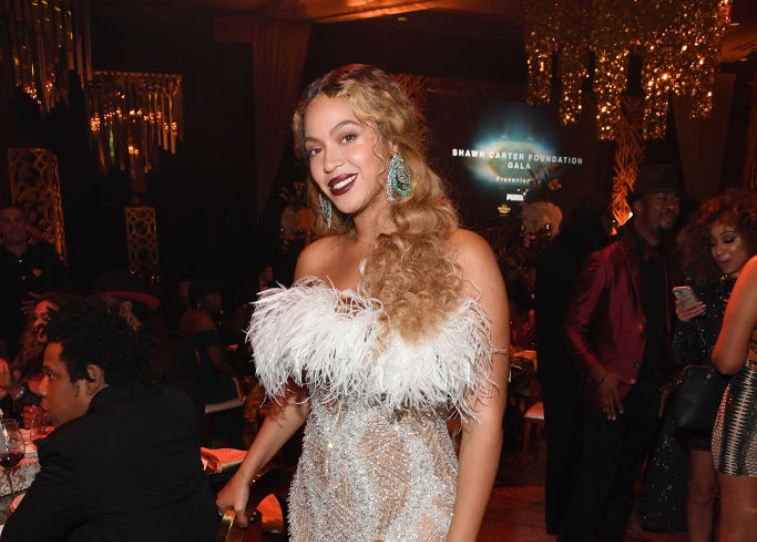 Introducing the Beyoncé holiday collection
Announced days before Black Friday, the latest collection dropped down the chimney in the online Beyoncé shop. You ready? Wait . . .did you even know that there's an entire online shop dedicated to merchandise? While the Beyhive is probably already on top of this, you're now hip to the easiest way to acquire genuine Bey apparel, home goods, and décor.
She is here providing proof that there truly is something for everyone, and even if you're not looking specifically for a holiday gift, there are also Bey-themed tools for wrapping. Two styles of Christmas-y wrapping paper with Beyoncé's image are available for purchase, just choose blue or white.
What else? Short-sleeve tees priced at $40, as well as long-sleeve tees including one with a photo of a young Beyoncé and the phrase, "Gon' Be Litty," or another with the words "Holiday Party Energy" written on it. Be the only one who shows up to the party rocking a Queen Bey sweatshirt, joggers, or the "Yonce" scarf or gift it to the biggest fan in your life.
If you know someone who'd love to adorn their tree with Beyoncé ornaments, then you'll find what you need here. Grab a set of Beyoncé ball ornaments—one with her as a child and one with her as an adult—for $20, or choose from an array of others, including a bee, of course.
You can also grab non-holiday goodies from the site
In addition to buying a tee, sweatshirt, or blanket marked with Beyonce holiday swagger, you can opt to go the all-purpose route and buy regular Beyoncé fare. Why not?
Back in August, the star launched a capsule collection called "BeySearch," which is inspired by online searches of her images and memes of Mrs. Carter. Playing on the '90s aesthetic, the collection features designs covered in a collage of scattered Beyonce photos. There are button-down shirts, bodycon dresses, bodysuits, a windbreaker, fanny packs, bucket hats, phone cases, and other items.
You can always buy 'Homecoming' or 'The Lion King' merchandise
Fans who prefer to stick to music-related products will find other gifts bearing the name or likeness of Beyoncé, and there's even apparel available in youth sizes. Get "Beychella," Lemonade, The Lion King: The Gift, or general Queen Bey-stamped mugs, hats, hoodies, and home goods too. Just note that some items like the "Homecoming Wrapping Paper" are all sold out. Someone you know will want something.
While you're shopping for your holiday haul, you may want to initiate yourself into the Beyhive or add to a loved one's stash by piling up your virtual cart with these things.