NeNe Leakes Goes MIA After Closet Freak Out
NeNe Leakes lost it last week on Real Housewives of Atlanta and took the week off from a cast event to recoup. Leakes was suspiciously absent from Watch What Happens Live with Andy Cohen and didn't appear in a single scene of the latest episode. Leakes allegedly is refusing to film in the aftermath of her closet freak out, and most of the housewives are unamused by the 51-year-old's antics, according to the discussion with Andy Cohen.
Why did NeNe freak out?
Leakes invited castmate over to hang out for a "bye wig" luncheon. During the luncheon, Eva Marcille needed a wardrobe change and headed upstairs to ask Leakes to borrow some clothes. It all went downhill from there when a series of housewives attempted to invade the hotheaded star's closet.
Leakes seemed okay with the girls heading in, but lost it when the cameraman headed towards the closet, too. Pulling on his shirt to deny him access, she managed to rip his tee-shirt, and the girls freaked out. Claiming to be shocked and anxious by the display of aggression the cast quickly cleared out.
Did NeNe Leakes overreact?
According to People, fans believe that Leakes overreacted to the situation, but Leakes continued to defend herself to Andy Cohen. She noted that she didn't invite people into her private space upstairs and that she felt disrespected. In all honesty, Leakes isn't the only person in the world who feels that way. Some homes have "off-limits" spaces, and to Leakes, her bedroom closet is that space.
She went on to say she believes it's intrusive for guests to open pantries, cabinets or closet doors. Leakes is no stranger to drama, especially as a housewife so the display isn't completely out of character.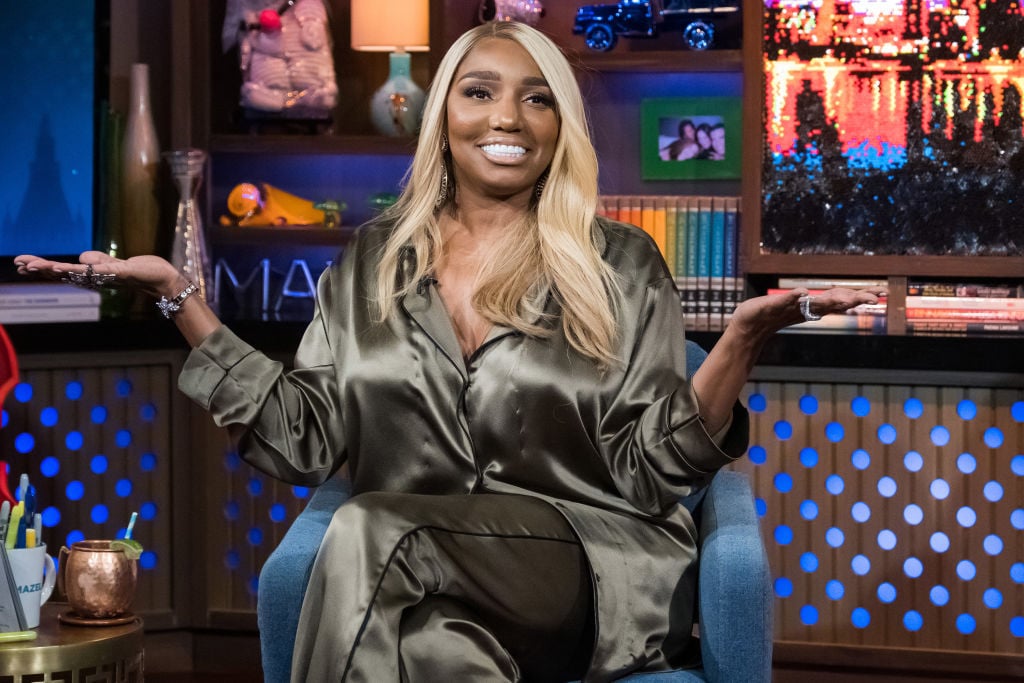 Marlo Hampton defended Leakes, according to In Touch. Hampton, 43, quietly referenced a video that was filmed from inside Leakes' bathroom last year. She noted that Leakes is a perfectionist and doesn't want her home showed unless she feels it is camera ready.
What is she hiding in her closet?
Leakes refused to comment on precisely what was in her closet that made her freak out so hard, but one thing is for sure; she absolutely did not want her castmates in the private space. Leakes, however, did post a video tour to social media to assuage fans, according to Celebrity Insider.
Based on the video, there is nothing to hide or be embarrassed about. In the video clip, Leakes walks fans around the well-organized and tidy space. She even shows off a few of her favorite pieces and baubles. Leakes' shoes are lined up on floor to ceiling shelves, and drawers and shelving intersperse hanging rods. To be honest; it is exactly the type of closet you'd expect a real housewife to have.