Nene Leakes Has an Explanation for Why the 'RHOA' Reunion Was So Explosive
Nene Leakes is continuing to tease a shake-up on The Real Housewives of Atlanta cast. Not only is she teasing it, but she also seems to agree with the sentiment that things need to change. In a new interview, Leakes has a reason as to why there was a lot going on at the recent reunion special.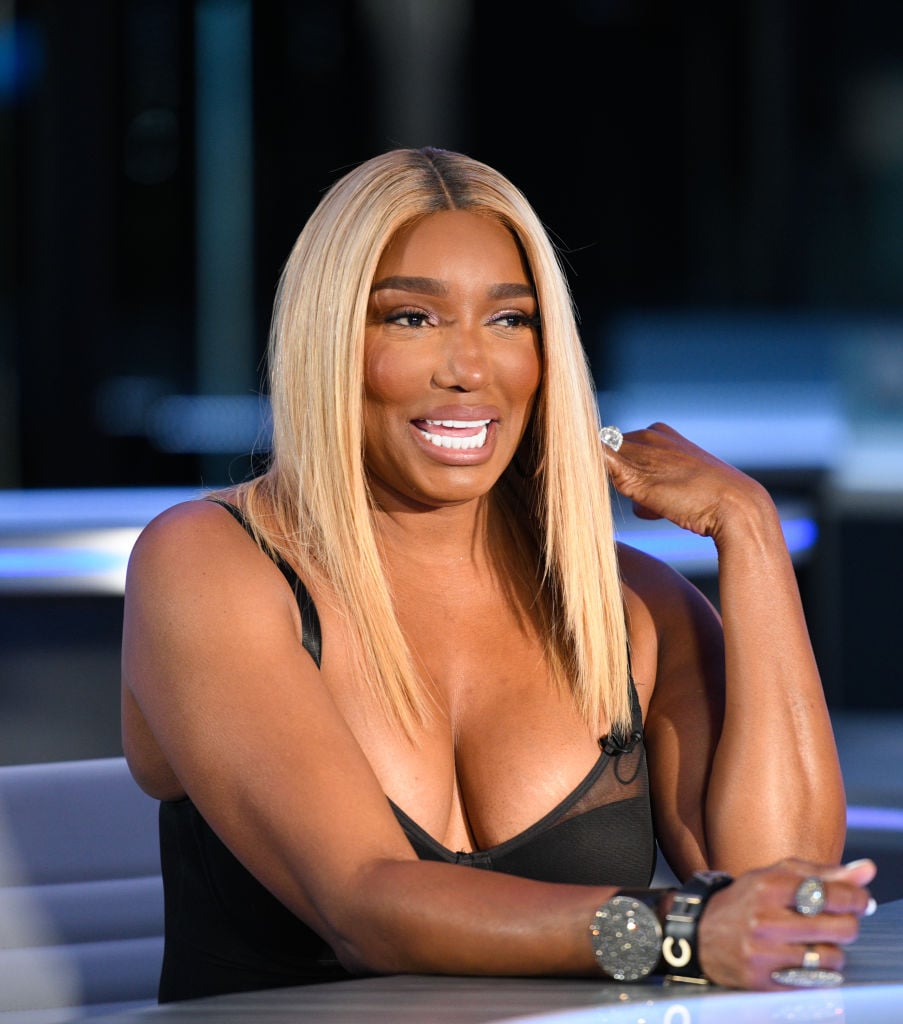 Nene Leakes has been speaking out after the reunion
The show's season 12 reunion was drama-filled. It had to be filmed virtually due to the coronavirus (COVID-19) pandemic. This may have impacted its dynamic, which saw much of the cast rail against Nene Leakes, with the exception of Porsha Williams.
Since the reunion aired, there have been a ton of rumors about potential cast changes on the show. There is a lot of buzz that Cynthia Bailey is switching shows and going to The Real Housewives of Beverly Hills, since she is living bicoastal now. Another big rumor is that Phaedra Parks could be returning. And of course, the center of the reunion special's part 3, Yovanna Momplaisir, is reportedly going to be a part of the cast for the new season. for
On social media recently, Leakes alluded to knowing that some changes are afloat. In responding to a string of tweets from fans, Leakes told one of them, "I have asked for change season after season," she said. "Unfortunately you wouldn't know that because your [sic] not sitting in those meeting[s] but CHANGE IS HERE NOW."
She insinuates the other cast members had to make up for the season at the reunion
Per Urban Belle Mag, Leakes talked more about the dramatic reunion in an interview with Glamour South Africa. When asked if there were any cast members that shouldn't return, Leakes remained coy but did give a reason as to why so many things went down at the reunion. She hinted at the other cast members did and said certain things for the reunion because they didn't do enough on-screen during the season.
"I will say this. We need a shakeup in the cast," she said. "And I have said it many of times. I don't think the show should lie on one person's shoulders. I feel like everybody that's being paid needs to participate. No, I don't think participating in the reunion is participating. We shoot for months, we shoot for months. And you have to put in your work during that time."
RELATED: Nene Leakes, Tori Spelling, and Bruce Willis' Daughters To Star in New Reality Series
She continued, "I don't think it's fair that you get to sit around all season long and then show up at the reunion and act like you secured a bag. I don't think that's cool while everybody else…so while I'm out here securing the show and the reunion. I don't think that's cool at all."
The latest season of The Real Housewives of Atlanta is available to watch via Bravo on -demand.