The Shocking Net Worth of These 10 Richest U.S. Pastors Will Blow Your Mind
How much is sharing the word of God worth? The typical church pastor performs religious services, directs church operations, provides spiritual counseling, and more, which doesn't necessarily indicate a massive net worth. There's no doubt that pastors have a lot of responsibility on their shoulders, even though they can prove fallible like the rest of us.
Getting rich is likely the last thing on most preachers' minds: The average pastor's salary in the United States is around $50,000, as Glassdoor reports. However, some persons of the cloth have accumulated their share of riches through public speaking, books, network TV shows – and of course, the collection plate. Here we'll look at 10 of the richest pastors in the United States, their net worth, and how they accumulated their fortunes.
10. Joyce Meyer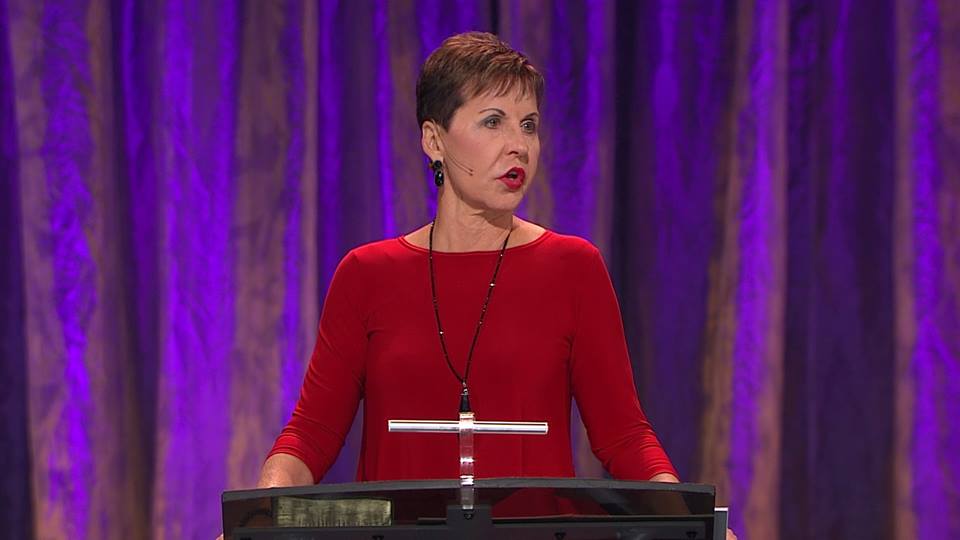 Net worth: $8 million
During a childhood of sexual abuse, Joyce Meyer became a born-again Christian while in elementary school. She started teaching Bible classes that eventually were broadcast on the radio. In 1985, Meyer formed her own ministry, Life in the Word, and she also began airing a weekly TV show, Enjoying Everyday Life in 1993. The show continues to air today. She has a net worth of $8 million, according to Celebrity Net Worth.
Meyer, 77, travels to public speaking engagements on her private jet. In 2004, a St. Louis Post-Dispatch article listed her and her husband's assets, which were reportedly all paid for by her ministry. They included her $10 million jet and several million-dollar homes, as well as a $107,000 silver Mercedes.
After receiving criticism for these financial perks, according to Christianity Today, Meyer announced plans to take a reduced salary and derive more of her personal income from her outside book sales. Joyce Meyer Ministries has more than half a million subscribers on YouTube, though her audience is estimated to be in the millions. Meyer might not be quite as popular with the celebrity set, though Rihanna is among her fans.
9. Franklin Graham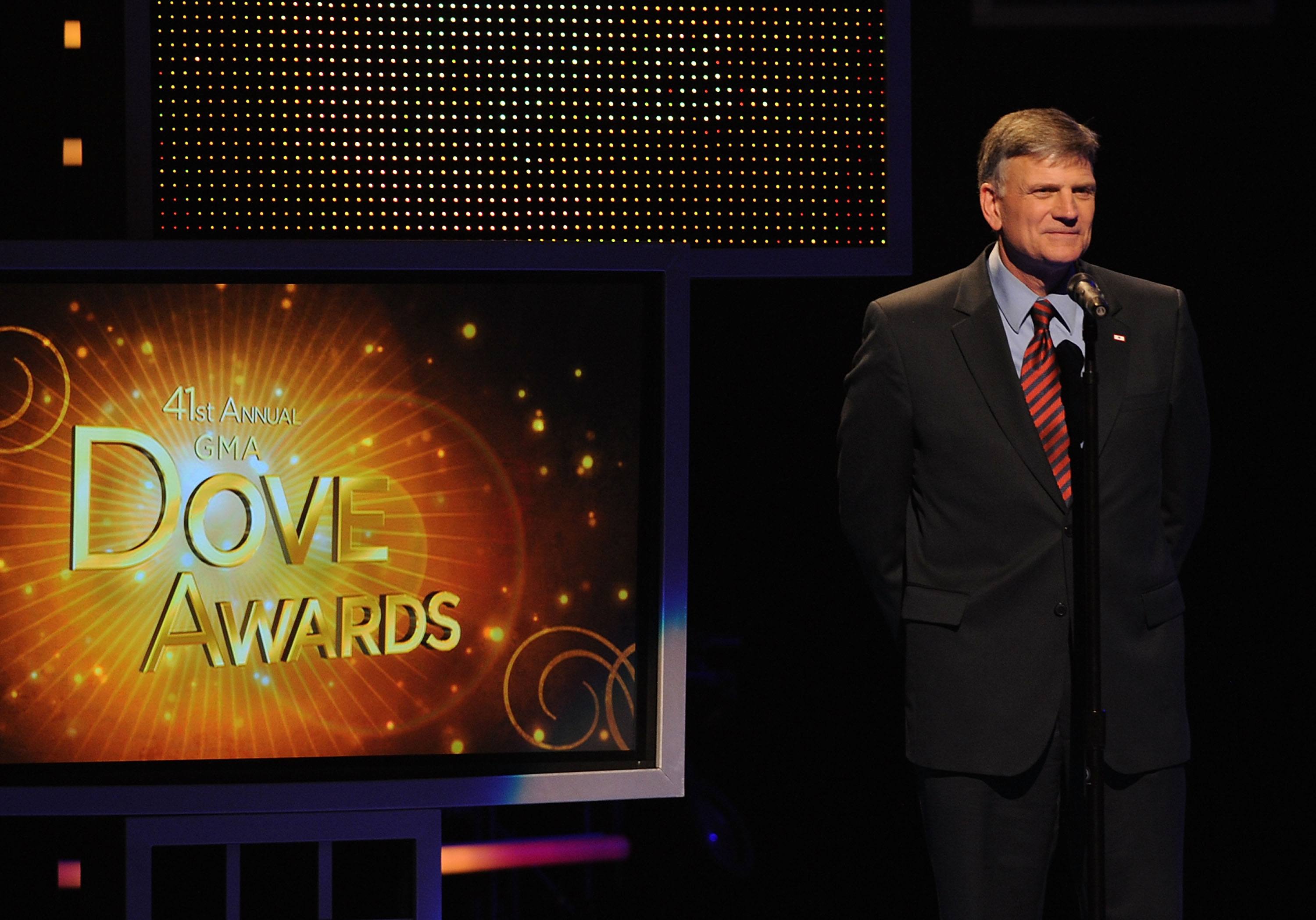 Net worth: $10 million
Although Franklin Graham is an evangelist and son of well-known pastor Billy Graham, he didn't convert to Christianity until he was 22 years old. He eventually went on to take over organizing events for the Billy Graham Evangelistic Association, of which he is now CEO and president. He has also authored many books and frequently takes part in Christian revival tours. His net worth is reported as $10 million, according to Celebrity Net Worth. 
The younger Graham, 68, came under criticism for calling Islam "a very evil and wicked religion" after the September 11, 2001 attacks. Graham has continued to invite criticism of his public remarks in recent years: He called for unity behind President-Elect Biden following the attack on the U.S. Capitol on January 6, but The Charlotte Observer referred to it as a "hollow call" following Graham's statements two weeks earlier about the election being (falsely) stolen from President Trump.
8. T.D. Jakes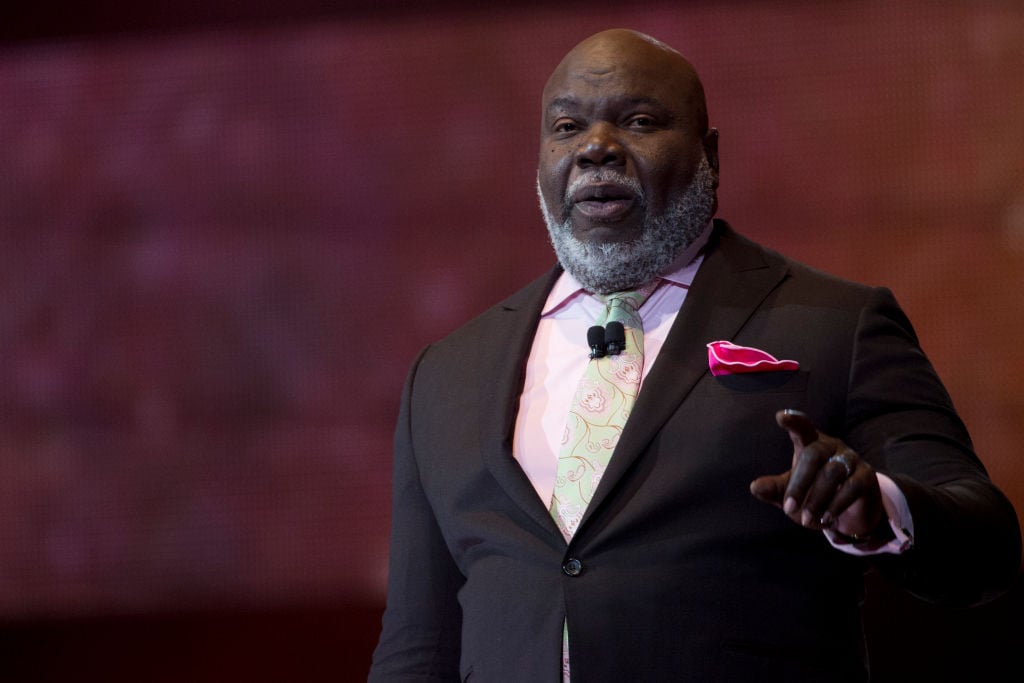 Net worth: $20 million
T.D. Jakes spoke at the inauguration of President Barack Obama in 2009. He also accompanied President George W. Bush to areas affected by Hurricane Katrina in 2005. Jakes founded The Potter's House, a nondenominational megachurch based in Dallas, Texas. His sermons can be seen on Trinity Broadcasting Network and other religious channels.
Jakes' net worth has been estimated at $20 million, according to Celebrity Net Worth. He talked about his wealth with Oprah in a 2012 interview, and stated that he draws income from his megachurch, in addition to earning money off his best-selling books and producing movies. Jakes is one of several notable pastors to provide words of encouragement to his followers in the wake of the COVID-19 pandemic.
7. Rick Warren
Net worth: $25 million
In 1980, Rick Warren founded the Saddleback Church in Lake Forest, California. Today the evangelical megachurch church is one of America's largest churches with over 20,000 attendees, according to CBS News. Warren has also written best-selling book A Purpose Driven Life, which Amazon reports has sold more than 35 million copies since its release in 2002. His professed philosophy is to bring global harmony to the world by founding churches, promoting education, and helping the poor and sick.
Warren, 66, and his wife Kay Warren live on 10 percent of their income and donate the rest to charity. "I drive a 12-year-old Ford, have lived in the same house for the last 22 years, bought my watch at Wal-Mart, and I don't own a boat or a jet," Warren told Forbes in a 2013 interview. His net worth is $25 million, reported Celebrity Net Worth, though Forbes reports that he doesn't take a paycheck from Saddleback anymore. "The Bible teaches that we are to love people and use money, but we often get that reversed and you start loving money and using people to get more money," Warren said. "Money is simply a tool to be used for good." 
Warren had planned to retire around the age of 65, but it appears that the pandemic might have stalled those plans, as he's still listed as the main pastor on Saddleback's website.
6. Billy Graham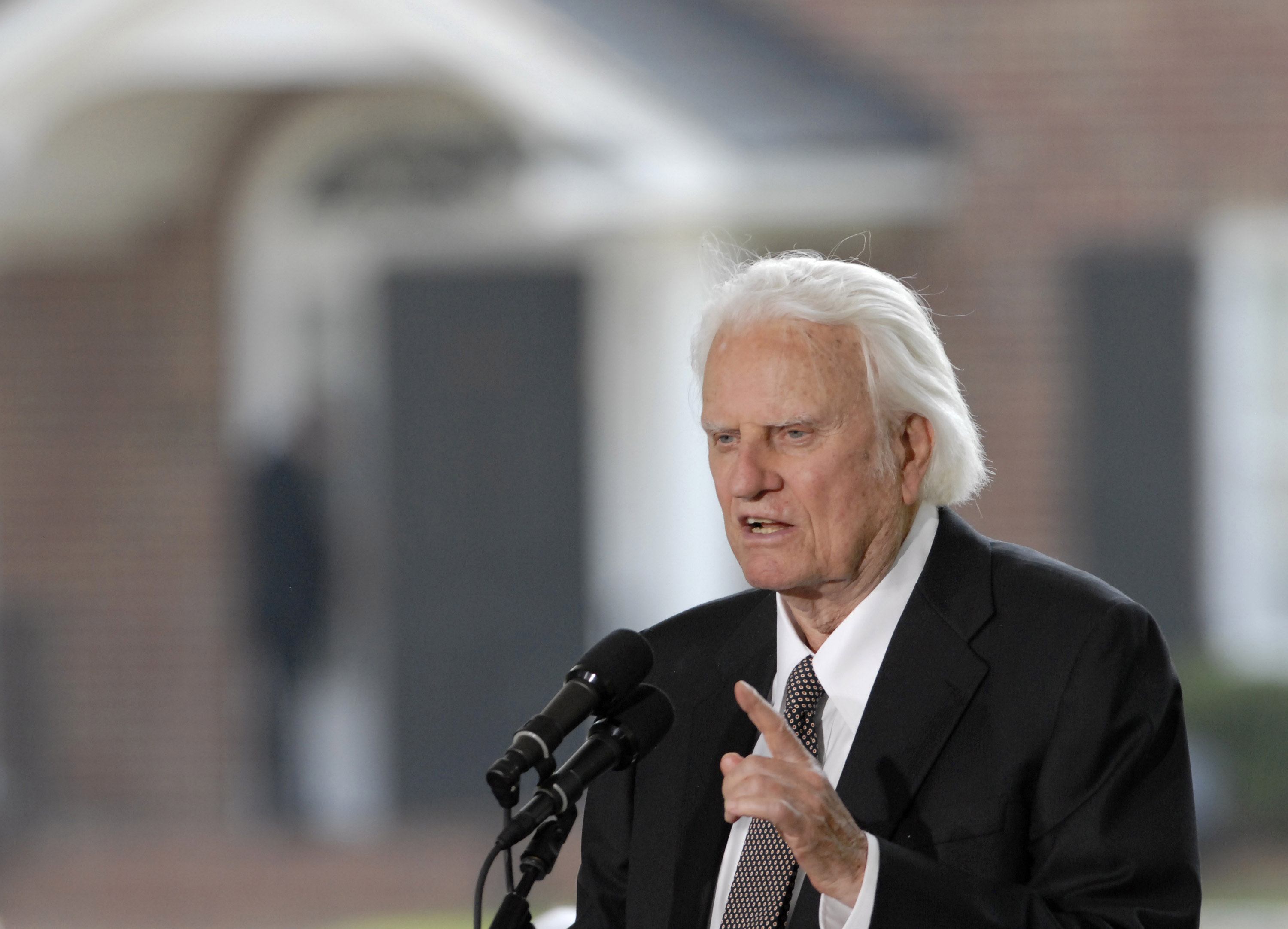 Net worth: $25 million
Billy Graham, a Southern Baptist minister, became one of the first pastors to reach celebrity status. He gained popularity as his sermons were broadcast on radio stations and TV channels around the country. In 1950, he founded the Billy Graham Evangelistic Association in Minneapolis. He also served as spiritual adviser to presidents Richard Nixon and Dwight Eisenhower and preached alongside Martin Luther King, Jr. Almost every U.S. President has met with or prayed with Billy Graham — or played a round of golf with him. 
At the time of his death in February 2018 at age 99, Graham was estimated to have preached to over 2.2 billion people. He wrote 33 books, some of which became bestsellers. Billy Graham's net worth was reportedly $25 million.
5. Creflo Dollar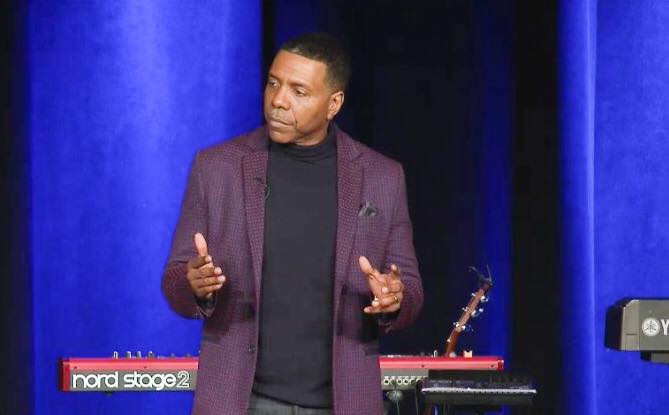 Net worth: $27 million
As his last name suggests, televangelist Creflo Dollar has amassed some riches – and he has the possessions to prove it. Dollar is an American Word of Faith teacher, pastor, and founder of the non-denominational World Changers Church International, based in Fulton County, Georgia. Dollar preaches his philosophy that "it is the will of God for you to prosper in every way."
Dollar has a reported net worth of $27 million. He has been criticized for his lifestyle and possessions, including two Rolls-Royce cars, a private jet, and million-dollar homes in Atlanta and Manhattan. Dollar and his ministry ran into considerable backlash in 2015 when they planned to purchase a private jet estimated to cost around $65 million, but the ministry made plans to go ahead with the purchase anyway. 
"We plan to acquire a Gulfstream G650 because it is the best, and it is a reflection of the level of excellence at which this organization chooses to operate," World Changers Church International said in a statement, reported by The Washington Post. As The Atlantic recently reported, that action earned the joyful derision of President Trump: "They're all hustlers," Trump told his then-personal attorney Michael Cohen.
4. Benny Hinn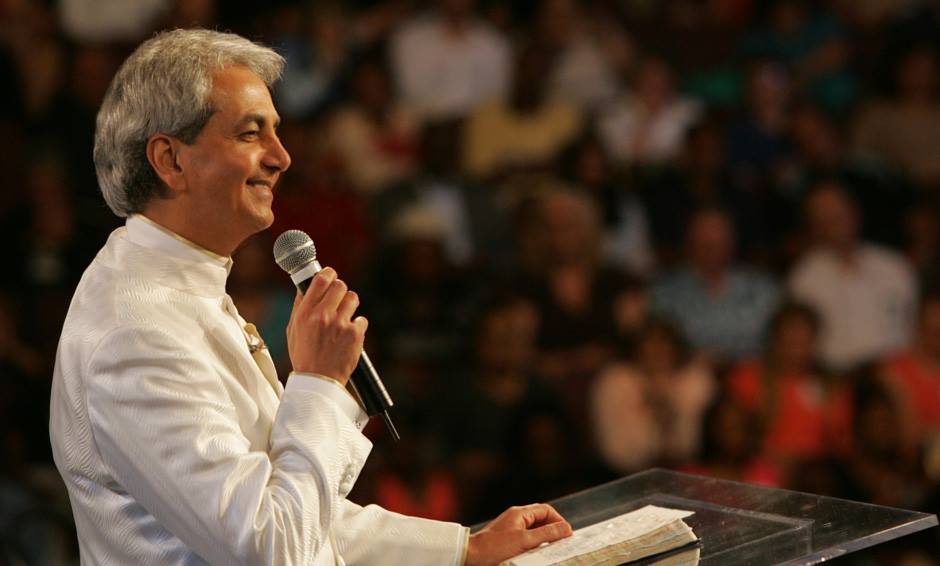 Net worth: $60 million
Israeli-born televangelist Benny Hinn is best known for his "Miracle Crusades," or faith healing summits, which are held in stadiums around the country and broadcast on his TV program This Is Your Day. He founded Orlando Christian Center church in 1983 and began holding his healing services there. Followers believe Hinn can heal any of their ailments if he prays over them.
Hinn's personal use of church-owned luxury goods has attracted criticism. In April 2017, IRS and U.S. Postal Service criminal investigators raided Hinn's headquarters in Grapevine, Texas, according to NBC. The Senate Finance Committee also investigated Hinn and five other televangelists in 2007. After several years, Hinn and the other pastors were cleared of wrongdoing. Hinn's net worth is reported as $60 million.
Over the years, Hinn has renounced the "prosperity gospel" and "seed money" in particular — which is the idea that God will bless you if you donate a certain dollar amount to the church or ministry (and thereby lining some pastors' pockets). However, he's done so on several occasions and then reverted back to that line of preaching.
Hinn most recently renounced the prosperity gospel he formerly touted in 2019, according to Christianity Today, though other evangelicals were skeptical that it would lead to lasting change in his ministry. In 2020, Hinn and other televangelists attracted the scorn of Dolly Parton's sister, Stella, for not donating to develop a Covid-19 vaccine like her sister did, according to Comic Sands.
3. Joel Osteen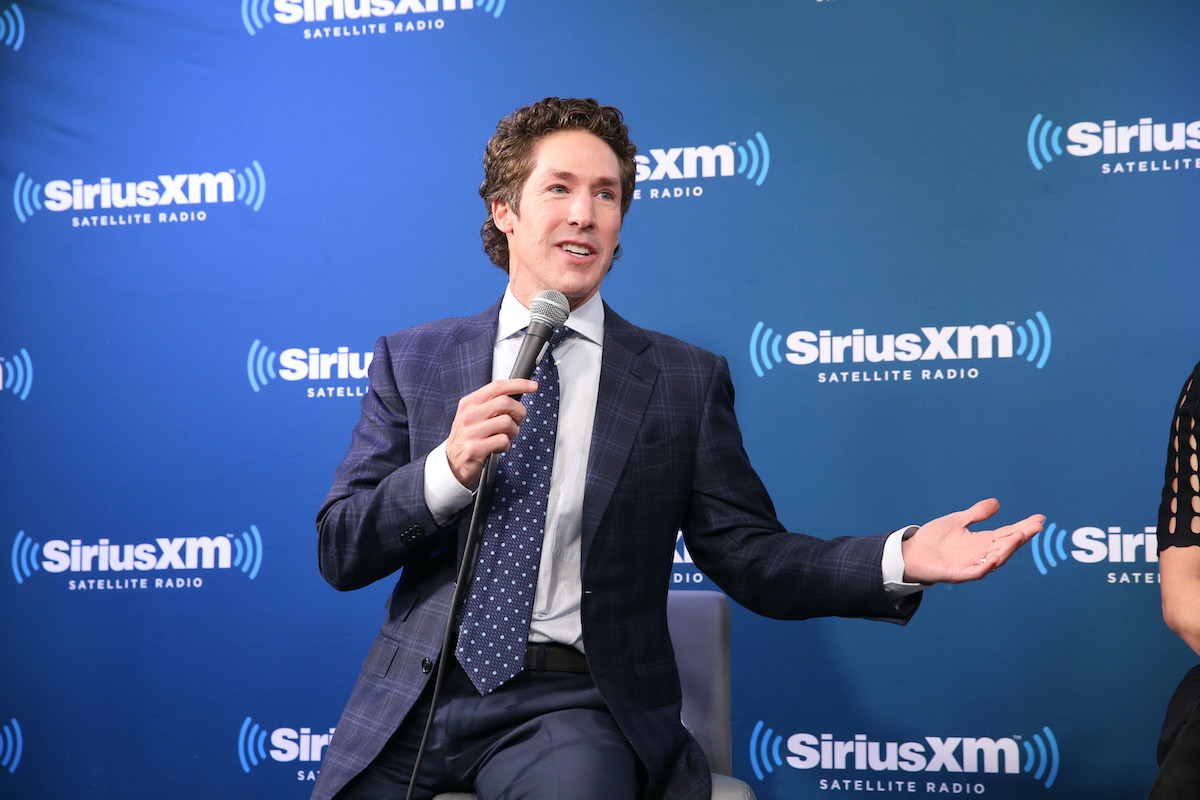 Net worth: $100 million
Joel Osteen is senior pastor at Lakewood Church, the largest Protestant church in America. In 1999, Osteen, now 57, inherited the church and its television ministry from his late father John Osteen. Today, the church is the largest in the United States with an estimated attendance of more than 50,000 people. Osteen's book Your Best Life Now was on the New York Times Best Seller list for 200 weeks.
Royalties from Osteen's book sales, radio show, public speaking fees, and church collection reportedly generate $55 million per year. He and his wife, co-pastor Victoria Osteen, live with their two kids in a $10.5 million mansion in the Houston suburbs, according to Culture Map. Joel Osteen's net worth is reported at $100 million, according to Celebrity Net Worth. In August 2017, after receiving criticism for not helping Hurricane Harvey victims, Osteen opened his 16,800-seat Houston megachurch to evacuees.
In 2019 Kanye West hosted a concert at Osteen's church, according to PR Newswire, which led to the pair announcing a Sunday service slated for Yankee Stadium in 2020. That event was postponed because of the coronavirus. Osteen's church reopened in October 2020 at 25% capacity, KHOU reported. Though the church was closed, that didn't stop followers from checking in: According to the church, more than 4.6 million people watched Osteen's Easter Sunday recording online.
2. Pat Robertson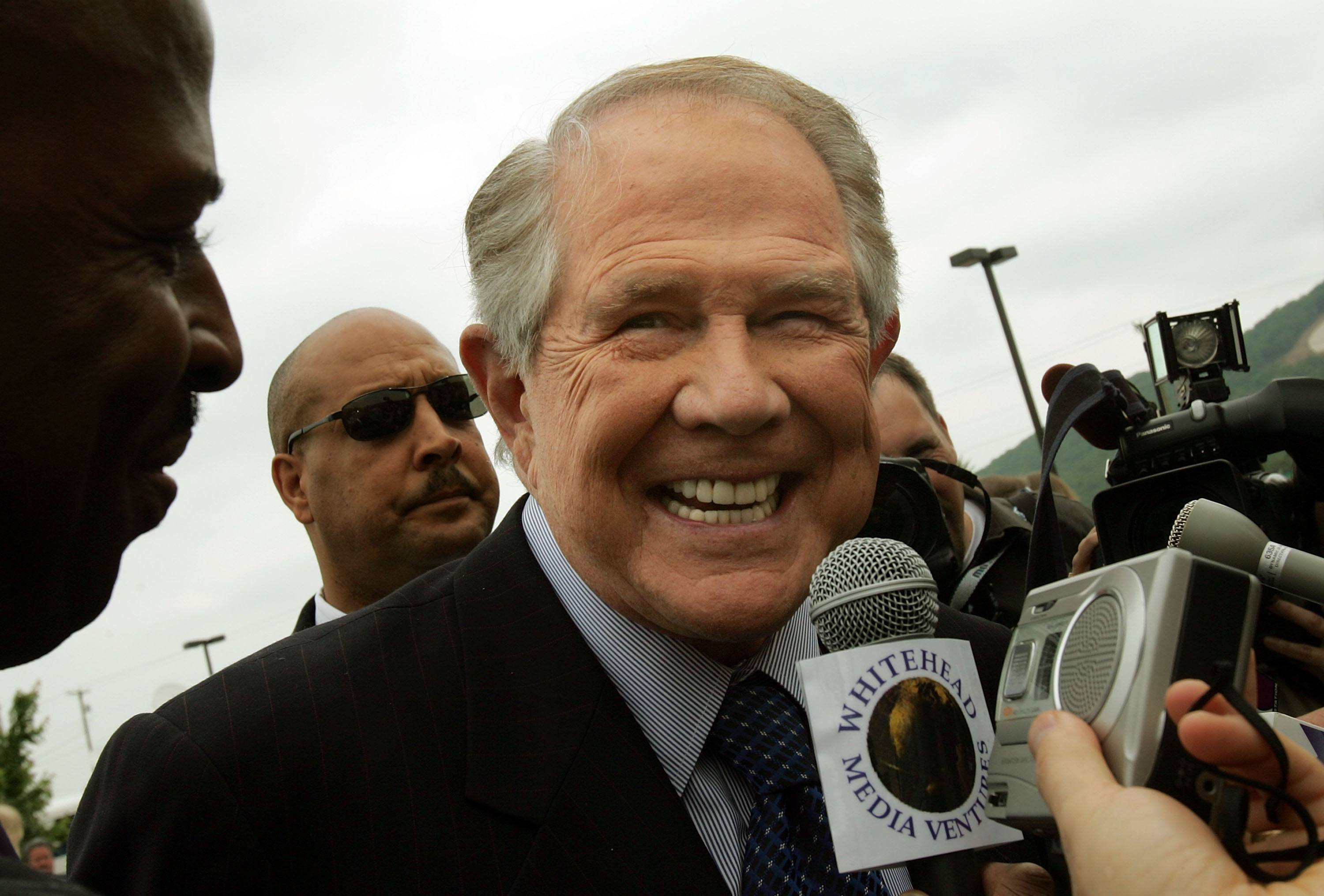 Net worth: $100 million
Televangelist Pat Robertson is a Southern Baptist with a charismatic ideology. In 1960, he founded Christian Broadcasting Network, which now broadcasts shows in 180 countries in 71 languages. The flagship show, The 700 Club, airs daily, featuring news, live guests, music, and testimony oriented around the Christian lifestyle.
In addition to his TV network, Robertson, 90, is a former Marine who ran unsuccessfully for U.S. president in 1988. He also founded Christian Coalition, a Christian Right organization that raises money for conservative political candidates. He is also founder, CEO, and chancellor of Regent University. Robertson's net worth is reported as $100 million.Though Robertson has been a staunch Trump supporter, he said in late December that the president lives in an "alternate reality" and that he needs to accept Biden's win, according to The Washington Post.
1. Kenneth Copeland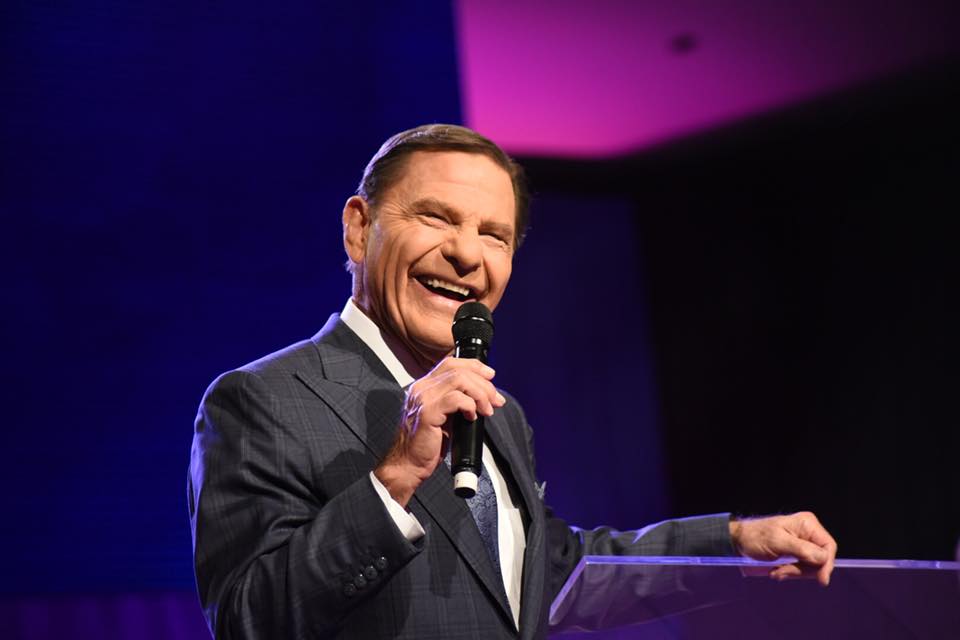 Net worth: $300- $750 million
Kenneth Copeland converted to Christianity in the 1960s and went on to become a giant within the Word of Faith branch of Pentecostalism. He currently heads Kenneth Copeland Ministries and preaches through TV, books, DVDs, and CDs. Copeland preaches abundance and prosperity, commonly referred to as the prosperity gospel. Kenneth Copeland Ministries is located on a 1,500-acre campus near Fort Worth, Texas.
The grounds include a church as well as a private airstrip and hangar for a $17.5 million jet and other aircraft. Copeland reportedly lives in a $6.3 lakefront mansion funded by his church. Although CelebrityNet Worth reports that he's worth $300 million, Insider reports Kenneth Copeland's net worth could be $750 million or more.