Netflix: 7 New Year's Eve Episodes You Can Watch Now
New Years Eve is already here, and there's no better way to get in the spirit of things than by re-watching some classic holiday-themed episodes from your favorite TV shows. Luckily, Netflix has a bunch of good options for you to watch. Here are seven of the best New Year's television episodes that are currently available for instant streaming.
1. Friends, "The One With the Routine"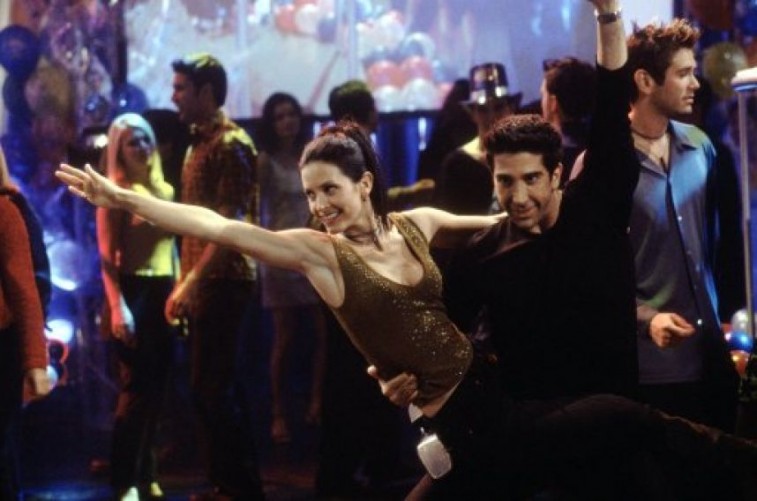 Friends aired plenty of holiday-themed episodes over the course of its 10-year run, but this particular episode (season 6, episode 10) stands out as one of the all-time best. In the episode, Ross and Monica are invited to attend Dick Clark's New Year's Rockin' Eve. Once there, they decide to bust out their hilarious childhood dance routine in an effort to get on camera — but though they give it their all, the show's producers are less than impressed. All the meanwhile, Joey tries to work up the courage to kiss his hot new roommate, Janine (played by Elle Macpherson).
2. How I Met Your Mother, "The Limo"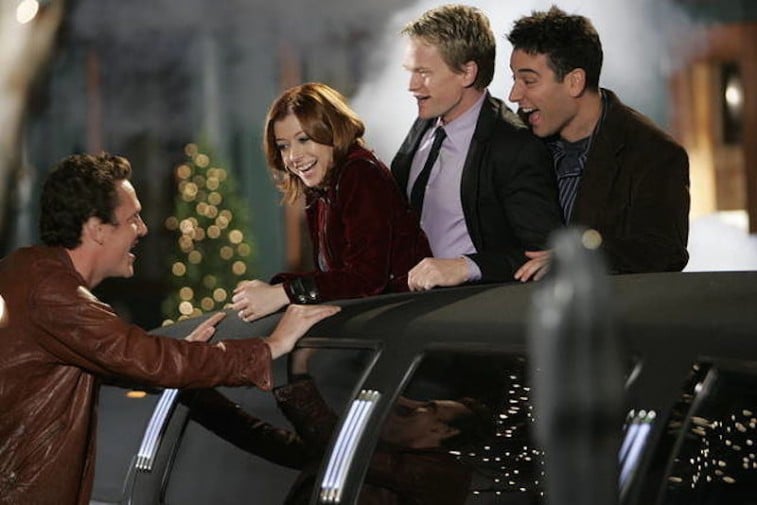 In this favorite episode from the show's freshman season, Ted tries to orchestrate the perfect New Years by planning to hit up five parties in three hours. Things don't go exactly as intended, especially when they pick up Moby — who turns out not to be the electronic music artist, as they believed, but a gun-wielding lunatic. In the end though, the group still manages to have a good time. Bonus: Barney's "Get Psyched" mix will really get you pumped.
3. The Office, "Ultimatum"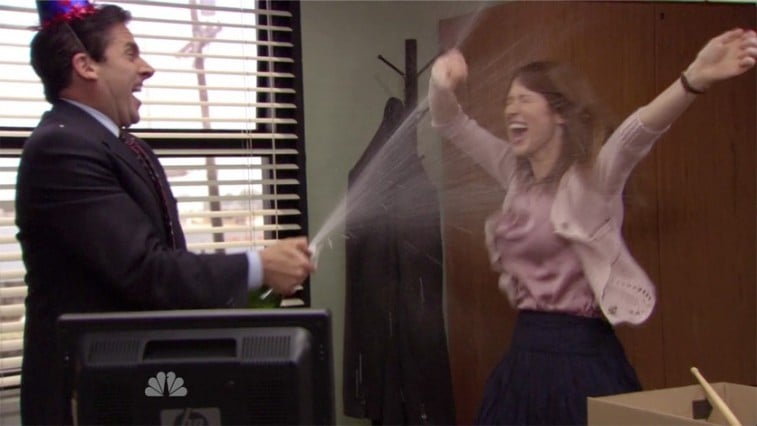 In this season seven episode, Michael becomes upset when his love interest Holly remains with her boyfriend, A.J., over the holiday. As a result, he lashes out the best way he knows how — he starts interfering with his staff's idealistic plans and their New Years resolutions. So basically, business as usual at Dunder Muffin.
4. 30 Rock, "Klaus and Greta"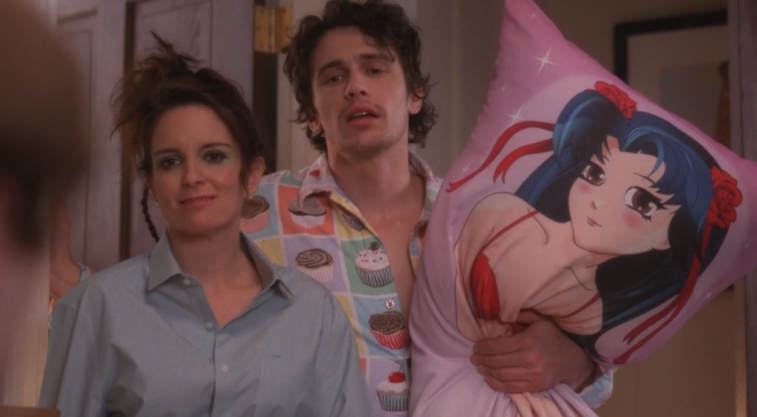 The only thing that could make 30 Rock even greater than it already is? Throwing James Franco and Julianne Moore into the mix. The two stars both show up in this hilarious season four episode, which follows Jack as he wakes up on New Year's Day only to realize he left an embarrassing voicemail for his high school sweetheart Nancy (played by Moore). Meanwhile, Jenna agrees to enter into a fake relationship with Franco to squash rumors that he's been romantically involved with his Japanese body pillow.
5. Modern Family, "New Years Eve"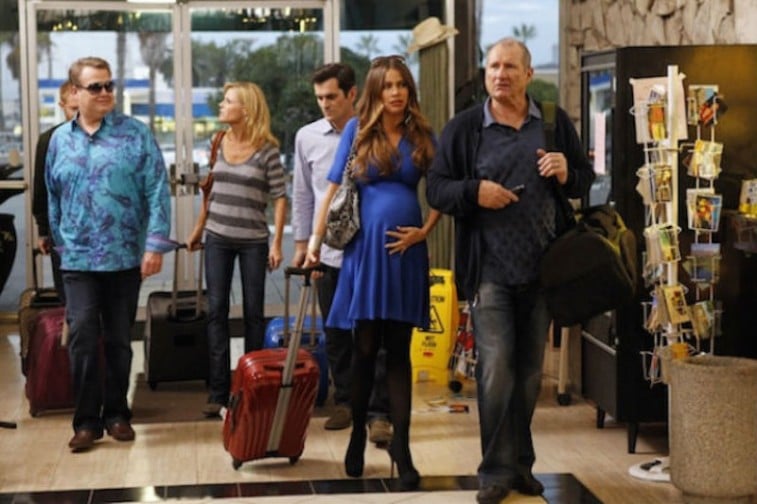 In this holiday-themed season four episode, Jay wants to give the family a New Year's Eve treat to remember, so he decides to bring all of the adults to a hotel in Palm Springs that he used to frequent in his younger days. Unfortunately, the hotel isn't quite as nice as he remembers. Meanwhile, back at home, Alex and Haley find themselves in over their heads while babysitting Luke, Manny, and Lily.
6. Louie, "New Years Eve"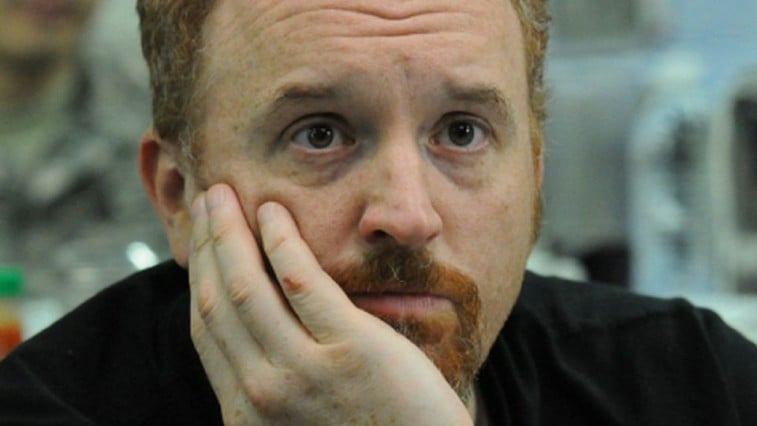 For a darker but still funny take on the holiday, check out this season three episode of Louie, which follows the titular character as he sets off to Mexico to spend the holiday with his sister (played by Amy Poehler). But after encountering an unexpected death on the way, Louie ditches his trip to Mexico and impulsively buys himself a plane ticket to China. He ends up uniting with a Chinese family — making it clear you can find ways to connect, even without your loved ones, during the holiday.
7. Mad Men, "The Good News"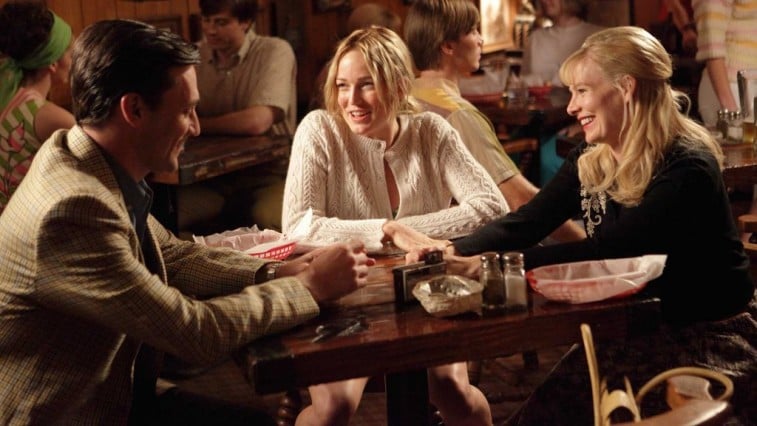 This season four episode also gives a gloomier depiction of New Years, but with sentimental undertones. It follows Don as he finds out about Anna's illness and decides to cancel his tropical vacation and head back to New York. He ends up ringing in the new year with Lane, who's also sad. While their method of partying may not be as raucous as your typical holidays festivities, it also marks one of the very few times that Lane finds happiness in New York.
8. That '70s Show, "That 70's Finale"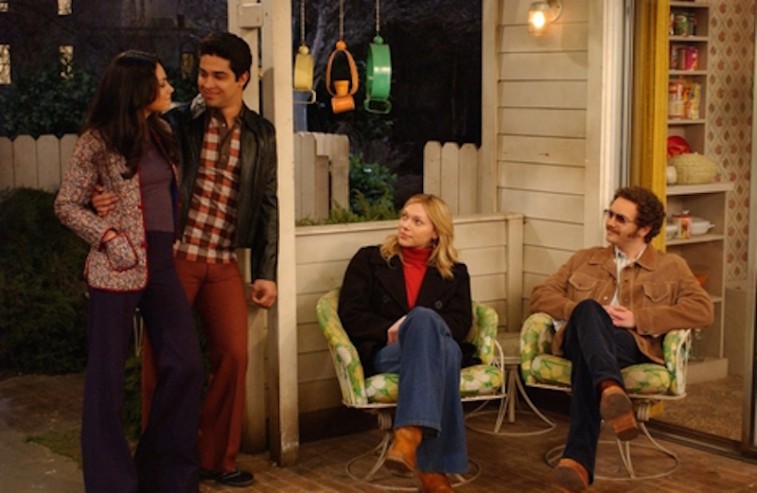 That '70s Show made its debut on New Years, so it only makes sense that the series ended the same way. The long-running show came to a close with a New Years Eve-themed episodes that takes place on December 31, 1979. The gang gathers in Eric's basement for one last smoke as they prepare to enter a whole new decade that may take them on separate paths. Make sure you grab the tissues before watching this one.
More from Entertainment Cheat Sheet:
Want more great content like this? Sign up here to receive the best of Cheat Sheet delivered daily. No spam; just tailored content straight to your inbox.