Netflix: The 5 Best Gangster TV Shows You Can Find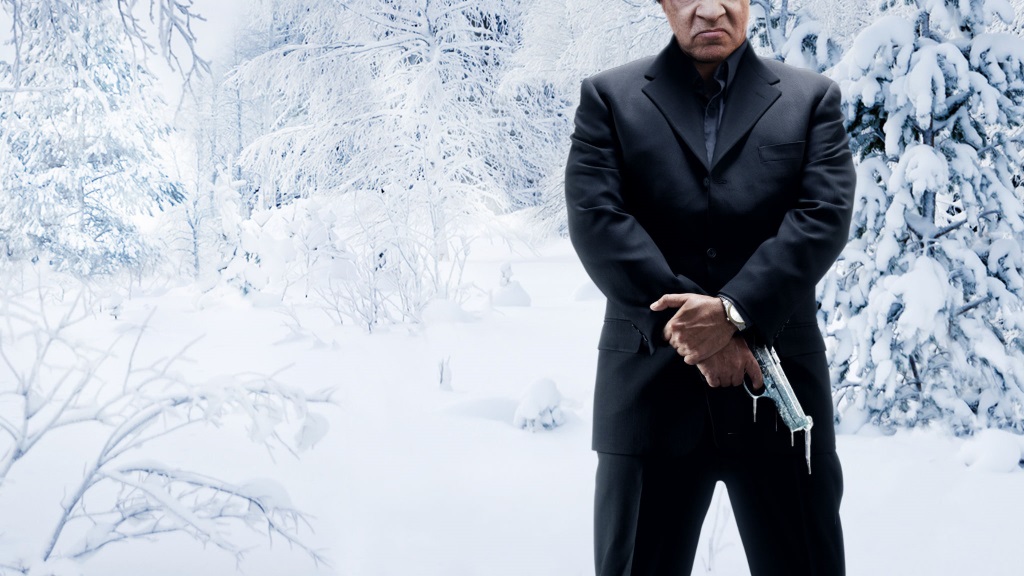 Netflix is arguably the most competitive streaming service currently available. True, Amazon and Hulu remain in the running, each with their own advantage, but Netflix generally has a very good selection of films. Plus, the streaming service has a number of very popular original series that are produced in-house.
Unfortunately for Netflix, one of its major content disadvantages does have to do with its TV selection — specifically if you're looking for a Godfather-like series featuring the best of gangster and mob-based entertainment.
Two of the all-time best crime and mobster TV shows, The Wire and The Sopranos, aren't currently available on Netflix, as they were snatched up by Amazon. That being said, Netflix does have some other high-quality television that can help satisfy your itch for threats, guns, and Italian cliches. Here are some of the best ones.
1. Peaky Blinders

A BBC production, Peaky Blinders follows the ambitious head of a gang in the early 1900s as he pushes for power in a city ripe for criminal enterprise. Tommy Shelby, played by Cillian Murphy (28 Days Later), is the young leader of the family-based mob, and he's ready to take Birmingham by storm.
2. The Black Donnellys

Another family crime drama, The Black Donnellys focuses more on modern day life as it follows a group of Irish New York brothers who struggle to work together and deal with the many utter disasters they manage to get themselves into.
The protagonist, Tommy, tries to stay straight in the midst of a fledgling crime family. When his brothers get into some trouble, landing one of them in the hospital, the family quickly solidifies into a gang with influence. As family loyalties run deep, Tommy is forced to escalate into violence to keep his brothers safe.
3. Sons of Anarchy

Sons of Anarchy was one of the more popular shows on TV for a while, so there's no better time to start watching — unless online spoilers have already ruined it for you. The show is a combination of good writing, strong actors, and motorcycle gang intrigue dosed with family drama that appeals to many different audiences. It's a show about survival, internal politics, and gray areas, but more than anything it's a show about how cool Charlie Hunnam looks when he punches people in the face. Hint: he looks pretty cool.
4. Better Call Saul

Critics agree that Better Call Saul isn't Breaking Bad, but that doesn't prevent it from standing on its own two feet as an impressive and well-crafted piece of writing. The show has made its way onto the Netflix queue, opening the door to many hours of character exploration as viewers learn just how Saul began the downward slope that ended with him as the crooked criminal defense attorney we came to know and love in Breaking Bad.
"Like its predecessor, Better Call Saul has a mordant wit: it's full of quotable put-downs and promising themes about the fuzzy line between legal and illegal skills," writes The New Yorker's Emily Nussbaum.
5. Lilyhammer

This Netflix original series tells us what happens if you put a New York gangster in the middle of Norway. After Frank Tagliano — played by Steven Van Zandt (Sopranos) — rats out a major crime boss, he's relocated to Lillehammer, Norway, where he quickly discovers he's out of his element. That doesn't stop him from wreaking havoc and bringing back some of his old habits however, despite the best intentions of those keeping an eye on him.
Though not as well reviewed as Better Call Saul, Lilyhammer still scored an 83% rating on Rotten Tomatoes. Ellen Gray from the Philadelphia Daily News perhaps said it best when she said, "I wouldn't say Lilyhammer is worth signing up for Netflix to see, but if you're already paying for it and you like Van Zandt — and Norwegian knits — it's certainly worth a look."
Check out Entertainment Cheat Sheet on Facebook!