Netflix Has Finally Edited That Scene From '13 Reasons Why' Season 1
Netflix has faced a lot of controversy over its teen drama series 13 Reasons Why. Specifically, one scene depicts a suicide, which has drawn criticism from many. Now, Netflix has released a statement, saying that the scene has been edited. Here's what you need to know.
What is 13 Reasons Why about?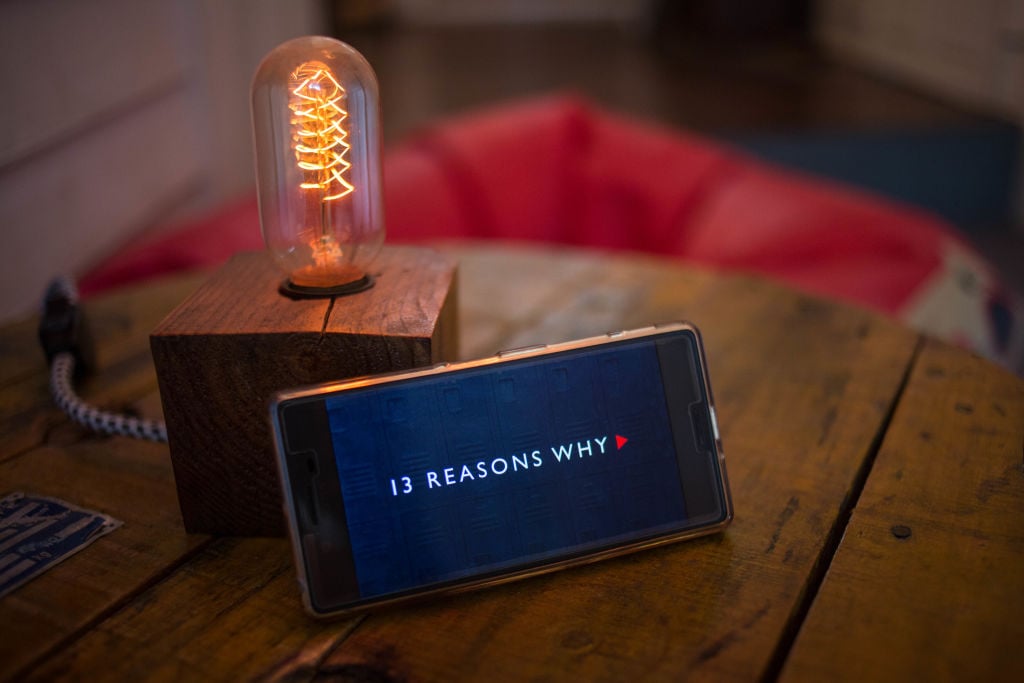 The show, which is based on the novel of the same name, begins after the death of high school student Hannah Baker (Katherine Langford). Her classmate, Clay Jensen (Dylan Minnette), is the recipient of seven audio cassettes, detailing the 13 people who Hannah blames for her suicide. While listening to the tapes, Clay works to figure out his part in all of it, as well as how the others mentioned are involved.
Season 2, which goes beyond the events of the book, sees legal action being taken against the school and the students involved, at the hands of Hannah's mother, Olivia Baker (Kate Walsh). Clay continues to try and help out Hannah's family after her death, as he discovers more about what really happened to her.
The scene in question takes place in the final episode of Season 1
Each episode of the season is one side of a tape, so it's focused on one subject. The final episode sees Hannah, having recently been raped, go to the school counselor, Mr. Porter. However, he is wrapped up in his own issues and doesn't realize that she's suicidal.
Hannah then mails the tapes and goes home to slit her wrists in the bathtub. This scene is shown in more detail than is commonly depicted in a scene like this. Additionally, it is a deviation from the book, where Hannah (likely) takes pills in order to commit suicide (though this is never clarified, as Hannah doesn't actually describe it in her tapes). 
Netflix addressed the issue with a warning
Like a few other episodes of (including the previous one, which portrayed a rape scene), the final episode of 13 Reasons Why Season 1, "Tape 7, Side A," contains a simple warning. It reads: "The following episodes contains graphic depictions of suicide and violence, which some viewers may find disturbing. It is intended for mature audiences. Viewer discretion is advised."
However, many groups and individuals did not feel that this was enough action on Netflix's part, and that showing the suicide at all was unnecessary. Executive producer Selena Gomez stood up for Netflix's choices, saying they wanted to do the "beautifully tragic, complicated yet suspenseful story" justice. 
Why are they taking action now?
Season 1 of 13 Reasons Why first began airing on March 31, 2017. The second season was released May 18, 2018. A third season is on the way. So why, more than two years after that scene was shown to audiences, is Netflix finally doing something about the scene.
According to the streaming service, it is being "mindful about the ongoing debate around the show," and spoke with experts in order to make the decision. Now, the scene no longer shows any of Hannah's actions involving razor blades or in the bathtub at all — rather, it skips forward to the scene where she's found by her parents. No blood is seen.