Netflix Gets Its Own 'Serial' in 'Making a Murderer'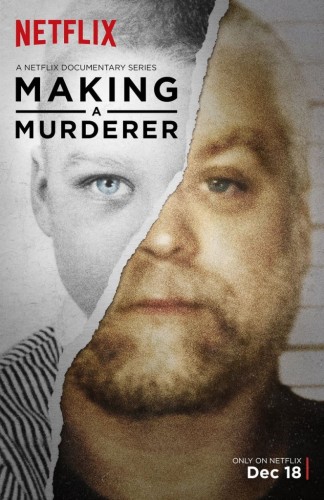 Netflix is getting in on the true crime craze. Following the huge success of Serial and HBO's The Jinx, the streaming service has reportedly just picked up its own documentary crime series, entitled Making a Murderer.
The 10-part docuseries will reportedly cover the 30-year saga of one man's experience within the American criminal justice system. Directed by Laura Ricciardi and Moira Demos, the series will center on the story of Steven Avery, a Wisconsin man with a long criminal record, who was convicted and later exonerated of a brutal sexual assault. His release triggered major criminal justice reform legislation, and he eventually filed a $36 million lawsuit against the county and its former sheriff and district attorney that threatened to expose corruption in local law enforcement. But while in the midst of pursuing his very public civil case, Avery was named the prime suspect in a new grisly murder, of which he was eventually convicted and sentenced to life in prison for.
Per the official synopsis, Ricciardi and Demo first heard of Avery from a newspaper article from 2005. Together, the two have spent the last decade documenting his story from different angles, gathering archival materials, interviewing those closest to the case, and even petitioning the court to avoid having to turn over their footage. Based on the reporting they've done, the series will chronicle the "unbelievable number of twists and turns" of the high-stakes criminal case, highlighting Avery's story while also looking into what went wrong in his first investigation and examining allegations of police and prosecutorial misconduct, evidence tampering and witness coercion.
"If we had not been there to witness these events we would have trouble believing they actually occurred. Our goal has always been to share that experience with viewers," Ricciardi and Demos said of the project. "Our partnership with Netflix has allowed us to tell this story in a way that wouldn't have been possible anywhere else."
It's no surprise that Netflix is looking to jump on the true crime bandwagon, given all of the attention that the genre has gotten lately. Serial has already been greenlit for a highly anticipated second and third season and is also serving as the inspiration for an upcoming TV show. HBO's The Jinx generated national headlines earlier this year when its subject Robert Durst was re-arrested. Other similarly themed projects in the works include an In Cold Blood television series and FX's American Crime Story, which will provide a fictionalized version of the O.J. Simpson case.
For Netflix, this is the latest title in its rapidly expanding collection of original documentaries. The company has made a point in investing its roster of documentary films and series lately, which include the Oscar-nominated films The Square and Virunga, as well as What Happened, Miss Simone?, Winter On Fire: Ukraine's Fight For Freedom, and Chef's Table.
Netflix will preview the first two episodes of Making a Murderer at the DOC NYC film festival on Friday, November 13, with the full series currently scheduled to become available for instant streaming on December 18.
More from Entertainment Cheat Sheet: