Netflix Is Paying 'Game of Thrones' Creators a Surprising Amount of Money
The creative geniuses behind HBO's Game of Thrones, David Benioff and Dan Weiss, are seeing nothing but green. The business partners and the streaming service Netflix just brokered a deal that could see them unveiling even bigger projects than ever before.
While this is undoubtedly exciting news for Benioff and Weiss, some fans aren't exactly thrilled that the powerhouse duo will be involved in creating more TV shows – especially after the way their latest project ended.
Why are fans angry with the 'Game of Thrones' creators?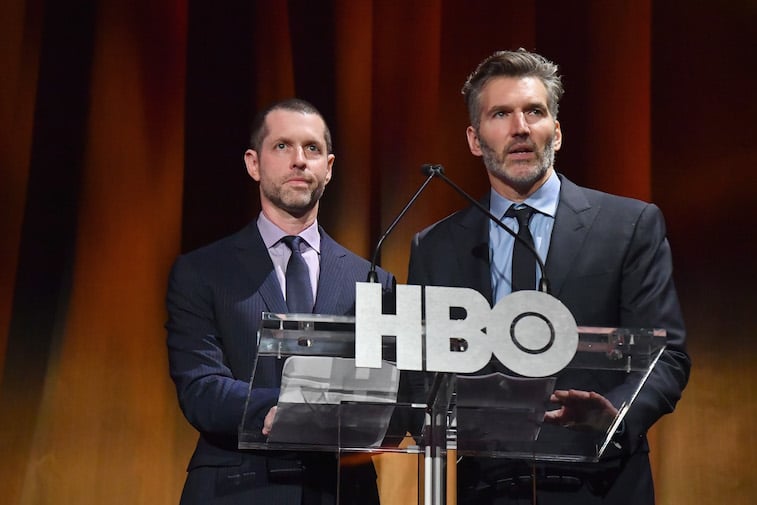 Game of Thrones was one of the biggest TV shows of all time. The fantasy epic, based on the novels by George R. R. Martin, ran for eight years on HBO, captivating viewers of all ages. When the final season debuted on April 2019, the anticipation was palpable. It would be the conclusion of an epic journey, tying up the loose ends that remained from all previous seasons while drawing the main storyline to a satisfactory end.
While it is probably true that there would really have been no way to satisfy every single fan, the truth of the matter is that the final season left most viewers cold.
Fans complained that the season was entirely too rushed and that many of the main characters didn't receive the ending that they deserved. Many were angry about how darkly-lit many of the season's climactic battles were and that the continuity seemed off between the previous season and the final season. There was even a petition that circulated the internet demanding that HBO remake the final season in order to do proper justice to the story and characters.
Needless to say, there is no alternate season in progress and it seems as though fans will be left to sort out their feelings about the final season all on their own. All of that drama means that many viewers have a serious bone to pick with David Benioff and Dan Weiss, and the amount of money that Netflix is shelling out to broker their services.
How much is Netflix paying the duo?
In a recent announcement, it was revealed that Netflix is paying the team of Benioff and Weiss $200 million in order for them to create exclusive content over several years for the streaming service. The deal also means that Benioff and Weiss could no longer make any shows for HBO, where they have spent over a decade developing content.
Benioff and Weiss released a statement of their own, claiming that they are excited about the storytelling possibilities with Netflix and that they are honored to join the team. Fans aren't so excited. Many viewers posted on social media following the announcement, claiming that Benioff and Weiss are too "incompetent" to be allowed to develop major projects again. Lots of users claimed that Netflix would ultimately regret their decision to pay such an exorbitant sum for Benioff and Weiss's services.
What kinds of shows will the 'Game of Thrones' creators make?
While the announcement didn't reveal exactly what projects Benioff and Weiss will be helming next, their next major project isn't even for Netflix. Benioff and Weiss had previously announced that they would be taking on a new Star Wars trilogy, in partnership with Disney.
The first film in that new trilogy is scheduled for release on December 2022. It seems likely that at this time, the highly anticipated trilogy will take precedence over any new shows for Netflix.
Stay tuned to Showbiz Cheat Sheet for all the latest news on Game of Thrones creators David Benioff and Dan Weiss!