Now on Netflix: 5 Must-See Mockumentary Movies
Recent attempts to recreate the heyday of parody films like Airplane! have resulted in some of the worst comedies ever put to film, but interestingly, one kind of comedy film that has seen more success lately is the mockumentary.
These films, which present fictional and often absurd events in the style of a serious documentary, manage to take on a wide range of subject matter, including everything from vampires (What We Do in the Shadows) to "cultural learnings" (Borat: Cultural Learnings of America for Make Benefit Glorious Nation of Kazakhstan).
With Popstar: Never Stop Never Stopping recently taking a similar approach to documentaries like Justin Bieber: Never Say Never, we take a closer look at four mockumentary films that you can watch from the comfort of your couch, as they are all currently available for streaming on Netflix.
1. Funny or Die Presents: Donald Trump's The Art of the Deal: The Movie (2016)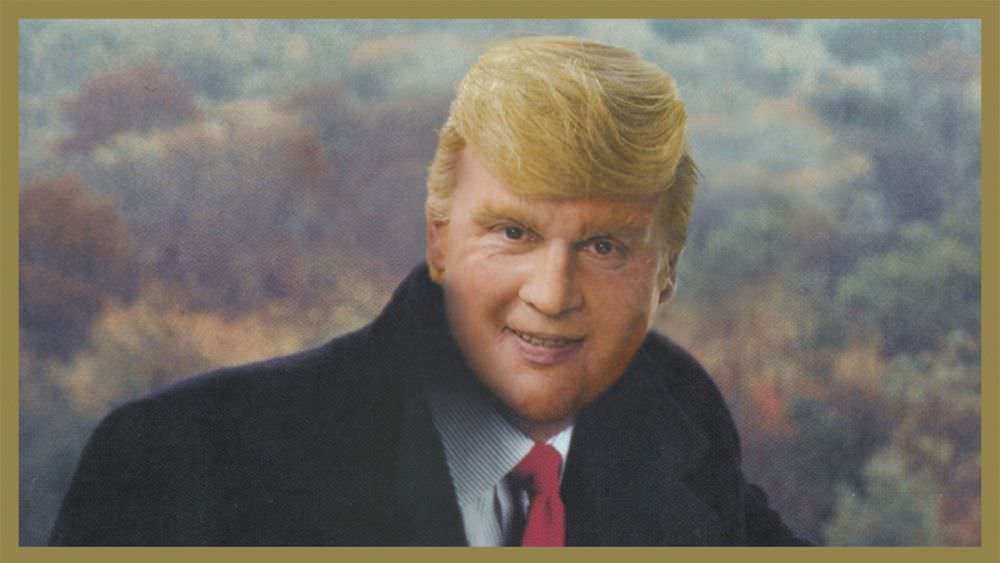 Before he was elected president of the the United States in 2016, Donald Trump was the subject of a parody movie made by Funny or Die. Based on Donald Trump's best-selling memoir Trump: The Art of the Deal, the film takes a satirical look at the controversial businessman's life.
While Netflix user reviews of the film are mixed, Trump's accession to the presidency may be the only reason you need to check out this mockumentary. Johnny Depp stars as Trump, while Michaela Watkins plays Ivana. Jack McBrayer, Stephen Merchant, Patton Oswalt, Alfred Molina, Henry Winkler, Andy Richter, Jacob Tremblay, Paul Scheer, Kristen Schaal, Jason Mantzoukas, and Ron Howard also show up.
2. Trailer Park Boys: The Movie (2006)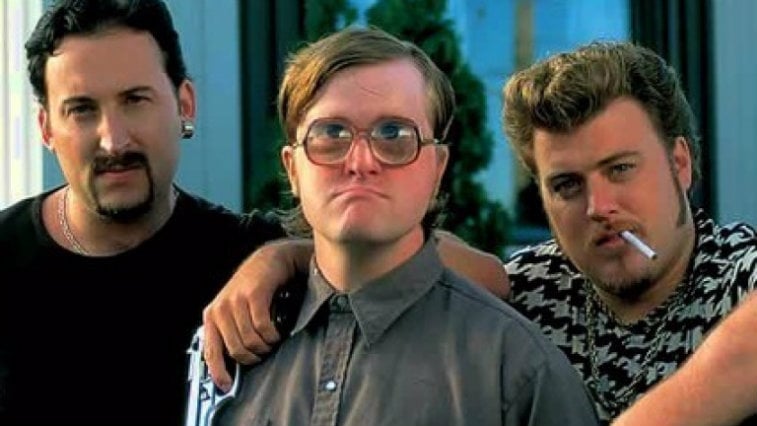 Canadian television series Trailer Park Boys has built an entire franchise around the premise of following the everyday lives of a group of fictional trailer park residents.
Starring a vast ensemble cast that includes Robb Wells, John Paul Tremblay, and Mike Smith, the show — created by Mike Clattenburg — launched in 2001 based on Clattenburg's 1999 film of the same name and continues to develop a loyal following, especially since it was picked up by Netflix in 2014.
This film — now a cult classic in its own right — follows Ricky (Wells), Julian (Tremblay), and Bubbles (Smith) as they organize one last epic crime that will enable them to retire their criminal ways for good. Viewers who suspect that Trailer Park Boys may be firmly within their wheelhouse may wish to clear their schedules, however. In addition to the TV series and its film spinoff, Netflix currently has a number of specials now available to stream as well.
3. Jesus People: The Movie (2009)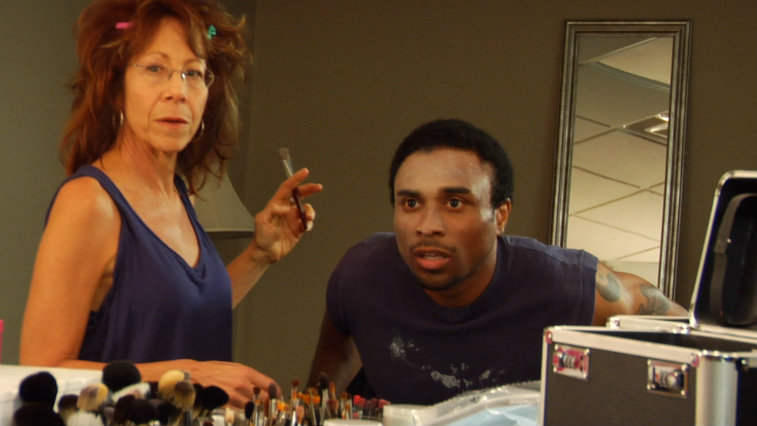 Based on a 2007 short film, this feature-length comedy chronicles the creation of a contemporary Christian pop band at the behest of a pastor (Joel McCrary) who is desperate to reach his son. Religion is always a delicate topic for comedy, but films like Dogma, Saved!, and The Invention of Lying have managed to inject some heart into their respective stories.
In the case of Jesus People, director Jason Naumann pulls no punches when it comes to satirizing the evangelical world. As such, the film has received a controversial response from the critical community.
However, for those who aren't easily offended, Jesus People might be worth watching, especially since it's packed with familiar faces like Mindy Sterling (the Austin Powers trilogy), Wendi McLendon-Covey (Bridesmaids), and Oscar winner, Octavia Spencer (The Help).
4. I'm Still Here (2010)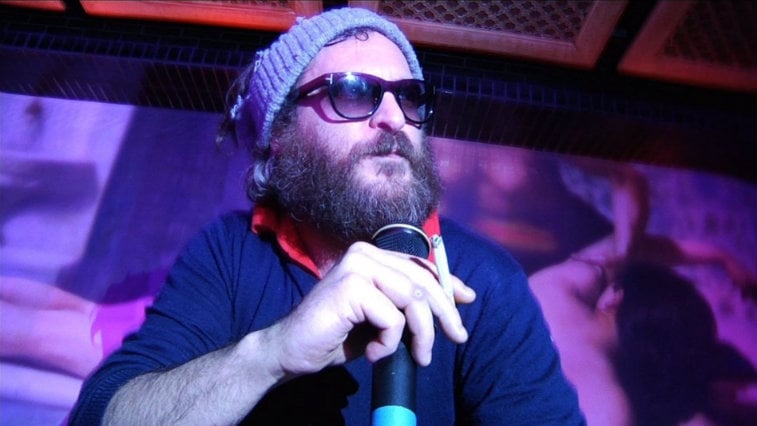 Remember back in 2009 when a heavily bearded Joaquin Phoenix appeared to be quitting show business to launch a hip hop career? This film is to blame for that. I'm Still Here ambitiously takes on the United States' obsession with reality programming and the way in which the nation views fame.
The film — directed by Casey Affleck and written by he and Phoenix — offers a fictional version of Phoenix in the midst of a career reinvention, and throughout filming, the Oscar-nominated actor remained in character, leading the real-life media to believe that he was actually retiring from acting.
Though critics were mixed on whether or not the experimental approach was worth all the confusion, the fact that Phoenix and Affleck kept the fabricated nature of the film under wraps until its limited theatrical release makes I'm Still Here an uncommon addition to the mockumentary genre.
5. Mascots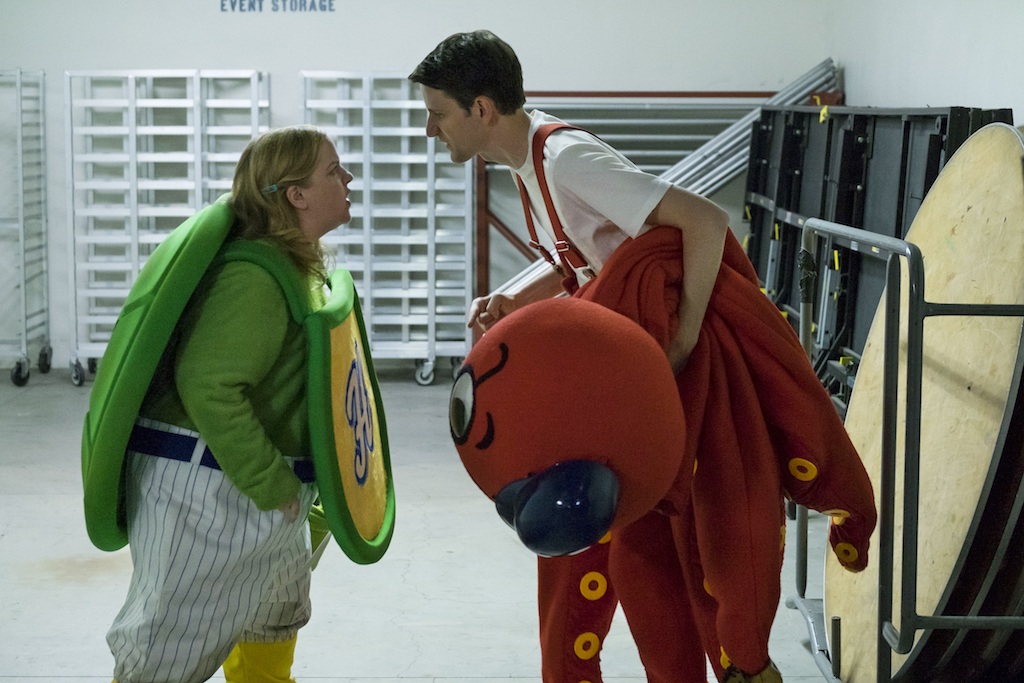 This 2016 Chris Guest mockumentary comes from the mind behind This is Spinal Tap and Best in Show, two of the greatest in the genre. Created exclusively for Netflix, Mascots follows an eclectic group of adults (and a few kids) who are professional mascots for sports teams as they compete against one another for the World Mascot Association championship's highest honor, the Gold Fluffy Award.
Guest brings back many of his frequent favorites including Jane Lynch, Parker Posey, Fred Willard, and Ed Begley Jr., all of whom delight, while new additions such as Silicon Valley's Zach Woods and Louie's Sarah Baker have audiences cackling as well. If you liked Guest's other films, you're sure to enjoy this one.
Additional reporting by Becca Bleznak.
Follow Robert Yaniz Jr. on Twitter @CrookedTable
Check out Entertainment Cheat Sheet on Facebook!