Netflix New Releases: 33 Movies and TV Shows Coming in December
Netflix is adding a new batch of movies and television shows to its instant streaming collection throughout the month. Here are 33 of the new titles hitting the streaming service in December.
Drama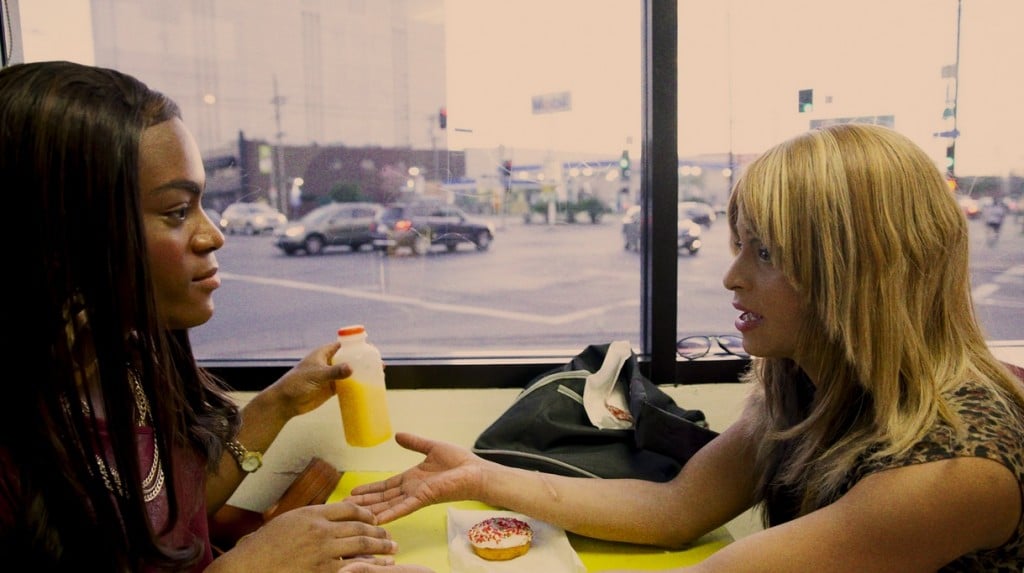 1. Amnesiac, December 1
A man wakes up to discover his memories are gone, and begins suspecting that his wife and friends are involved in a conspiracy against him. Kate Bosworth, Wes Bentley and Olivia Rose Keegan star.
2. Tangerine, December 2
After hearing that her boyfriend/pimp cheated on her while she was in jail, a hooker and her best friend set out to find him and teach him and his new lover a lesson.
3. Stations of the Cross, December 2
Maria, a devout 14-year-old Roman Catholic, goes through all 14 stations of the cross to become a saint and go to heaven. Hanns Zischler stars in the film.
4. One and Two, December 8
Two siblings discover a supernatural escape from a troubled home, but find their bond tested when reality threatens to tear their family apart. Kiernan Shipka, Timothee Chalamet and Elizabeth Reaser star.
5. Xenia, December 8
Strangers in their own birthplace, 16-year-old Danny and 18-year-old Odysseus cross the entire country in search of their Greek father, after their Albanian mother passes away.
6. Drown, December 15
Three surf lifesavers on a big night out. Jealousy, homophobic fears and unrequited lust culminate in a tragic booze-fueled episode of near-fatal bullying.
7. Chloe and Theo, December 19
A homeless woman (Dakota Johnson) and a lawyer (Mira Sorvino) help an Eskimo (Theo Ikummaq) bring his message of change to the United Nations.
Thriller
8. Darkman, December 1
Starring Liam Neeson, Frances McDormand and Larry Drake, this movie follows a brilliant scientist who is left for dead and returns to exact revenge on the people who burned him alive.
9. Stir of Echoes, December 1
After being hypnotized by his sister in law, a man begins seeing haunting visions of a girl's ghost and a mystery begins to unfold around her. Kevin Bacon, Illeana Douglas and Kathryn Erbe star.
10. The Da Vinci Code, December 14
A murder inside the Louvre and clues in Da Vinci paintings lead to the discovery of a religious mystery protected by a secret society for two thousand years — which could shake the foundations of Christianity.
11. Queen of Earth, December 22
Tensions rise when an emotionally fragile woman (Elisabeth Moss) spends one week with her best friend (Katherine Waterston).
Comedy
12. Jenny's Wedding, December 1
An openly gay woman comes out to her conservative family on the eve of her wedding day. Katherine Heigl, Alexis Bledel and Tom Wilkinson star.
13. A Case of You, December 5
A young writer tries to impress a girl he meets online with an embellished profile, but he finds himself in a real mess when she falls for him and he has to keep up the act. Justin Long, Keir O'Donnell, and Evan Rachel Wood star in the film.
14. Vampire Academy, December 7
The satirical fantasy horror film based on Richelle Mead's 2007 best-selling novel of the same name follows Rose Hathaway, a half human and half vampire, guardian of the Moroi, which are peaceful, mortal vampires living discreetly within our world. Her calling is to protect the Moroi from bloodthirsty, immortal Vampires, the Strigoi.
15. Invisible Sister, December 23
Starring Rowan Blanchard, Paris Berelc and Karan Brar. Teenager Cleo's school science project goes quite awry, causing her popular older sister Molly to go invisible.

 Documentary
16. Tyke: Elephant Outlaw, December 1
This emotional documentary centers on Tyke, a circus elephant that escaped, killing her trainer and rampaging through Honolulu in 1994 until she was shot and tragically killed.
17. Fresh Dressed, December 16
This documentary follows the rise of hip-hop, urban culture and fashion.
Netflix Originals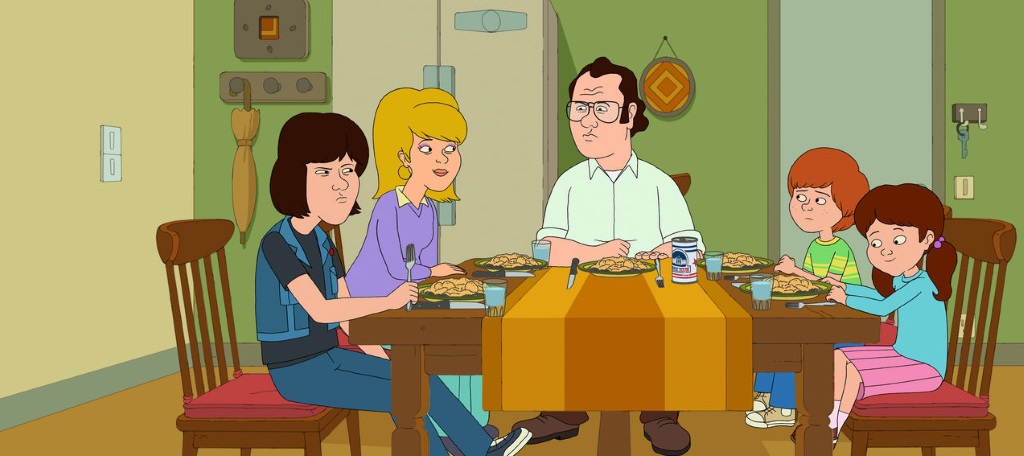 18. Real Rob, December 1
Starring Rob Schneider, Jamie Lissow and Johnny Jenkinson, the sitcom gives an exaggerated version of comedian Schneider's real life while living in Hollywood.
19. A Very Murray Christmas, December 4
In this holiday special, Bill Murray worries no one will show up to his TV show due to a terrible snowstorm in New York City. George Clooney and Miley Cyrus also make an appearance.
20. The Ridiculous 6, December 11
Adam Sandler stars in this comedy about an outlaw who was raised by Native Americans discovers that he has five half-brothers; together the men go on a mission to find their wayward, deadbeat dad.
21. Making a Murderer Season 1, December 18
Inspired by a newspaper article from 2005, directors Laura Ricciardi and Moira Demos have spent the last decade documenting an unprecedented real-life thriller that spans more than thirty years. Set in America's Heartland, Making a Murderer follows the harrowing story of Steven Avery, an outsider from the wrong side of the tracks, convicted and later exonerated of a brutal assault.
22. F Is for Family, December 18
Inspired by comedian Bill Burr's childhood, this new animated series centers on a lower-class family in the '70s. Bill Burr, Haley Reinhart and Laura Dern co-star.
TV Shows
23. Broadchurch, Season 2, December 1
The show chronicles how the murder of a young boy in a small coastal town stirs a media frenzy and threatens to tear a community apart. David Tennant, Olivia Colman and Jodie Whittaker star.
24. Comedy Bang! Bang!, December 4
A talk show parody that features celebrity guests, comedy sketches and animation. Scott Aukerman and Scott Mescudi star.
25. Morgan Spurlock: Inside Man, Season 3, December 5
CNN and Morgan Spurlock investigate intriguing topics of our times by digging deep to learn how the real story unfolds from the inside.
26. Trailer Park Boys: Drunk, High and Unemployed Live in Austin (2015), December 9
Starring John Paul Tremblay, Robb Wells and Mike Smith. The beloved comedy group performs live in Austin, Texas.
27. Hart of Dixie, Season 4, December 15
New Yorker and new doctor Zoe Hart accepts an offer from a stranger, Dr. Harley Wilkes, to work in his medical practice in Bluebell, Alabama. She arrives to find he has died and left half the practice to her in his will. Rachel Bilson, Jaime King and Cress Williams star.
28. High Profits, Season 1, December 15
A young couple embarks on a mission to build a legal marijuana empire in Colorado.
29. Helix, Season 2, December 16
A team of scientists are thrust into a potentially life-or-death situation in this thriller, which begins with the group being deployed to the Arctic to secretly investigate what could be a disease outbreak. Billy Campbell, Kyra Zagorsky and Mark Ghanime star.
30. Black Mirror: White Christmas Special, December 25
In a mysterious and remote snowy outpost, Matt and Potter share an interesting Christmas meal together, swapping creepy tales of their earlier lives in the outside world. Jon Hamm, Rafe Spall and Oona Chaplin star.
31. Parenthood, Season 6, December 30
The sixth and final season of the television series Parenthood revolves around the three generations of the Braverman family. Peter Krause, Lauren Graham, Dax Shepard, Monica Potter, and Erika Christensen star.
32. Battle Creek, Season 1, December 31
Josh Duhamel and Dean Winters star as two detectives with different views on the world team up. Using cynicism, guile and deception, they clean up the streets of Battle Creek.
33. Nurse Jackie, Seasons 1–7, December 31
A drug-addicted nurse struggles to find a balance between the demands of her frenetic job at a New York City hospital and an array of personal dramas. Edie Falco, Merritt Wever and Paul Schulze star.
More from Entertainment Cheat Sheet:
Want more great content like this? Sign up here to receive the best of Cheat Sheet delivered daily. No spam; just tailored content straight to your inbox.