Netflix New Releases Coming in February 2016
Are you running out of Netflix movies and TV shows to watch? The streaming service will be adding a new batch of movies and television shows to its instant streaming collection throughout the coming month. Here are 47 titles coming to Netflix in February.
Drama
1. A Picture of You, February 1
Estranged siblings travel to rural Pennsylvania to close the home of their recently deceased college professor mother and discover a shocking secret.
2. Cruel Intentions, February 1
Promiscuous Kathryn Merteuil challenges her stepbrother to deflower their headmaster's daughter before summer ends. If he succeeds, he gets to bed Kathryn. If he fails, she'll win his most prized possession.
3. Full Metal Jacket, February 1
Vietnam-era Marine recruits endure the grueling ordeal of basic training and later face the unrelenting Viet Cong during the 1968 Tet Offensive in this grim Stanley Kubrick drama based on a novel by Gustav Hasford.
4. Losing Isaiah, February 1
After leaving her baby outside a crack house, a drug-addicted woman presumes him to be dead. Devastated, she enters rehab and cleans up her act. When three years later she learns he's alive and has been adopted, she sets out to get him back.
5. My Side of the Mountain, February 1
Embracing the spirit of 19th-century poet and philosopher Henry David Thoreau, 13-year-old Sam strikes out into a forested wilderness on his own.
6. Love, February 4
A man in an unsatisfying marriage recalls the details of an intense past relationship with an ex-girlfriend when he gets word that she may be missing.
7. Dope, February 10
In the tough neighborhood of the Bottoms, high school senior Malcolm sports his own funky style while working hard to gain admission to a top college. But his clean-cut perspective take an unexpected turn when a local drug dealer befriends him.
8. The Girl in the Book, February 10
As 29-year-old Alice Harvey is working hard to find herself as a writer, a secret she's kept buried in the past resurfaces in the form of aging novelist Milan Daneker — who seduced Alice 15 years earlier.
9. The Face of Love, February 13
Years after the death of her husband, Garrett, Nikki begins a romance with Tom, a great guy who looks almost exactly like Garrett. As their relationship unfolds, fate seems to be delivering Nikki both a new start and a second chance.
10. XXY, February 15
Inés Efron plays Alex, an intersexed 15-year-old, in this compelling tale. Though she's living as a girl, Alex and her family begin to wonder whether she's emotionally a boy when another teenager's sexual advances bring the issue to a head.
11. Asthma, February 16
Trying to find meaning in his life, a despondent young drug addict steals a car and takes his tattoo artist love interest on a roadtrip.
12. Atonement, February 16
When 13-year-old Briony discovers a lustful letter and witnesses a sexual encounter between her older sister and a servant's son, her confusion prompts her to finger the young man for a violent crime.
Thriller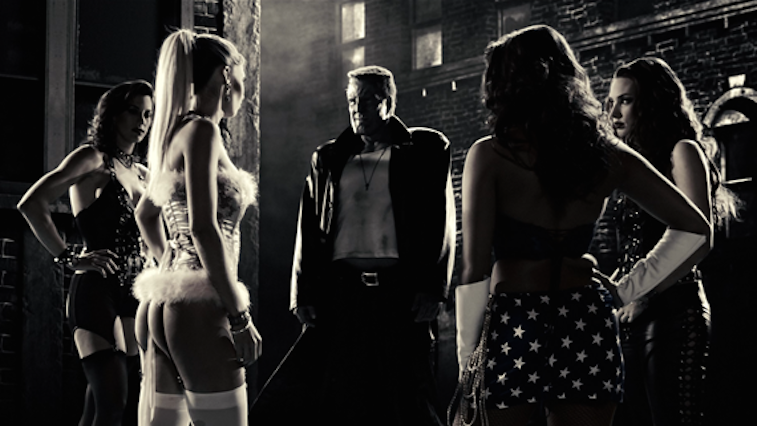 13. Armageddon, February 1
As a massive asteroid hurtles toward Earth, NASA's head honcho hatches a plan to split the deadly rock in two before it annihilates the entire planet, calling on the world's finest oil driller to head up the mission.
14. Collateral Damage, February 1
Firefighter Gordon Brewer's family is the "collateral damage" of a terrorist bombing in Los Angeles. When the U.S. government turns to peace talks with the perpetrators, Brewer heads to Colombia intent on payback.
15. Jennifer 8 , February 1
A serial killer is targeting blind women, and a detective works to uncover the mystery with the help of a blind woman who's the next possible victim.
16. Para Elisa, February 1
A recent graduate tries to earn money babysitting, but gets hired by a strange old lady to care for a deranged woman who sees her as a toy.
17. Sin City, February 1
A film that explores the dark and miserable town, Basin City, and tells the story of three different people, all caught up in violent corruption.
18. Lila & Eve, February 6
Two mothers each lost a child to a murderer on the same day. After meeting at a support group, the women join forces to conduct their own investigation of the crimes when law enforcement authorities fail to vigorously pursue either case.
19. Ashes and Embers, February 29
An embittered veteran of the Vietnam War attempts to come to terms with his past and his current place as a black man in America.
Comedy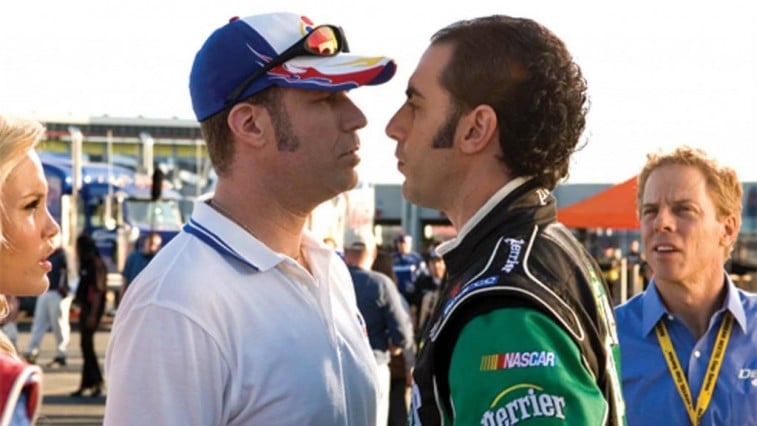 20. Charlie's Angels, February 1
Three women who take on top-secret assignments for a never-seen boss use their looks, charm, and martial-arts training to follow the trail of stolen software in this flashy reboot of the classic 1970s television series.
21. Johnny English, February 1
There's a Frenchman after the crown jewels and the throne itself — but not to worry, Johnny English (Rowan Atkinson) is on the case.
22. Talladega Nights: The Ballad of Ricky Bobby, February 1
Lifelong friends Ricky and Cal have earned their NASCAR stripes with their uncanny knack of finishing races in the first and second slots, respectively. But when a rival challenges their records, they'll have to floor it to retain their status.
23. Teen Witch, February 1
This fantasy teen comedy follows awkward teen Louise Miller who dreams of a date with the school football hero but is too shy to do anything about it — until she learns she's descended from witches and uses her powers to become the most desirable girl at school.
24. The Year Dolly Parton Was My Mom, February 1
Convinced that her birth mother is none other than country singing sensation Dolly Parton, spirited 11-year-old adoptee Elizabeth Gray rides away from home on her bike, hoping to get the truth from the Nashville superstar herself.
25. I Love You Phillip Morris, February 3
When Texas cop Steven Russell realizes he's gay, he changes his life and pulls con jobs that land him jail, where he meets his one true love.
Sci-fi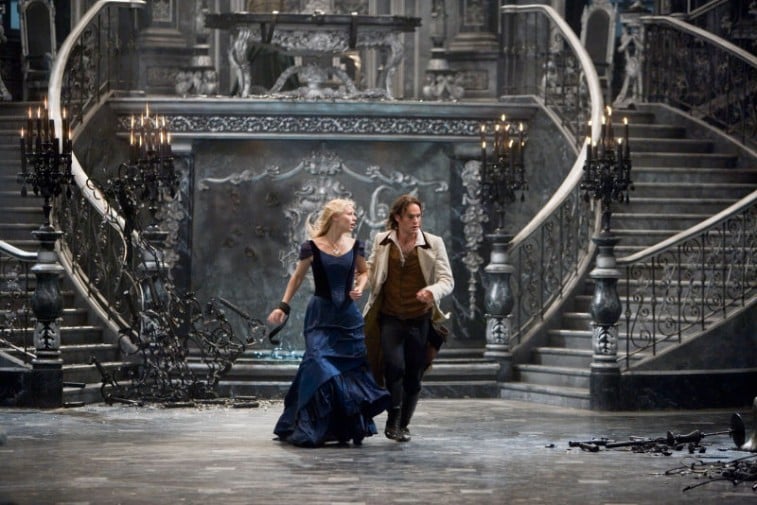 26. Star Trek V: The Final Frontier, February 1
Captain Kirk (William Shatner) leads his crew on a mission to free kidnapped diplomats. Arriving at the planet Nimbus III, Kirk and crew come face-to-face with the captor: a smiling Vulcan named Sybok (Laurence Luckinbill) who's Mr. Spock's half-brother.
27. Stardust, February 1
To win his true love's heart, wide-eyed Tristan Thorn journeys to a forbidden realm to retrieve a fallen star that has taken human form. But the star is being pursued by an evil witch and others looking to possess her celestial powers.
Family-friendly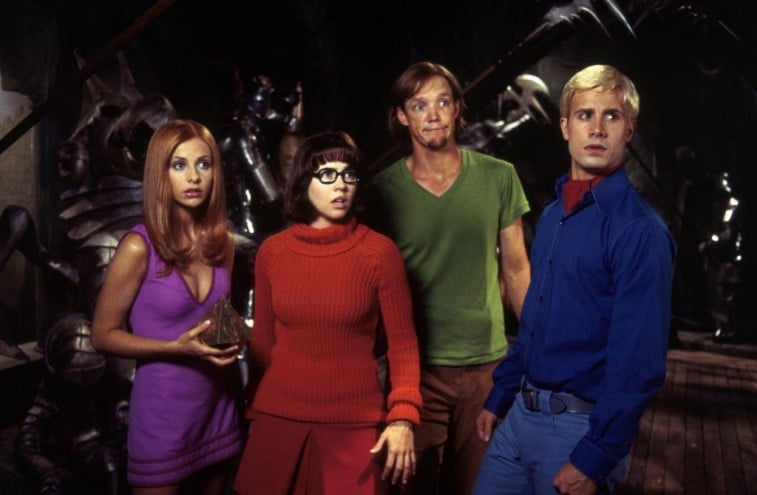 28. The Little Engine That Could, February 1
A timeless children's classic comes roaring to life in this star-studded animated tale of a train who overcomes every obstacle by repeating the words "I think I can, I think I can."
29. Scooby-Doo, February 1
In this live-action feature, Scooby, Shaggy, Daphne, Fred, and Velma journey to Spooky Island, where a magical force is awakened that could spell doom for the human race. But the Mystery Inc. gang remains skeptical that there are any ghosts at work.
30. Scooby-Doo 2: Monsters Unleashed, February 1
In this live-action adventure, friends Fred, Daphne, Velma, Shaggy, and their canine buddy Scooby vow to put an end to a menacing scoundrel who plans to turn their town of Coolsville into the complete opposite.
31. Land Before Time: XIV: Journey of the Brave, February 2
When Littlefoot's father doesn't return from a trip, the brave dinosaur and his pals set off on a rescue mission through strange new lands.
32. Open Season , February 15
After saving a mule deer from a hunter's clutches, a domesticated grizzly finds himself relocated to the wild — and unprepared for the real world. Can the furry pals make it to safety before open season starts?
Documentary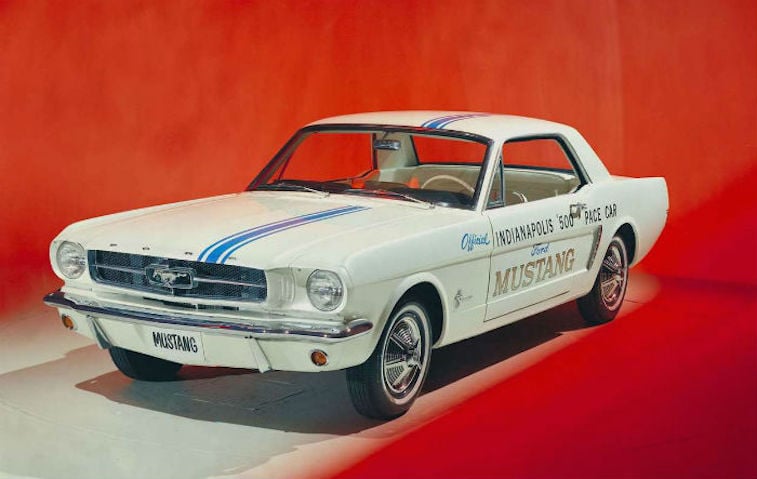 33. A Faster Horse, February 1
To celebrate the Ford Mustang's fifth anniversary, an automotive engineer takes the beloved muscle car into the future while preserving its legacy.
34. Game Face, February 1
This documentary follows the struggle of transgender MMA fighter Fallon Fox and gay basketball player Terrence Clemens for acceptance by their sports.
35. Finding Vivian Maier, February 27
The life and work of career nanny Vivian Maier and her amazing collection of 100,000 photographs.
TV shows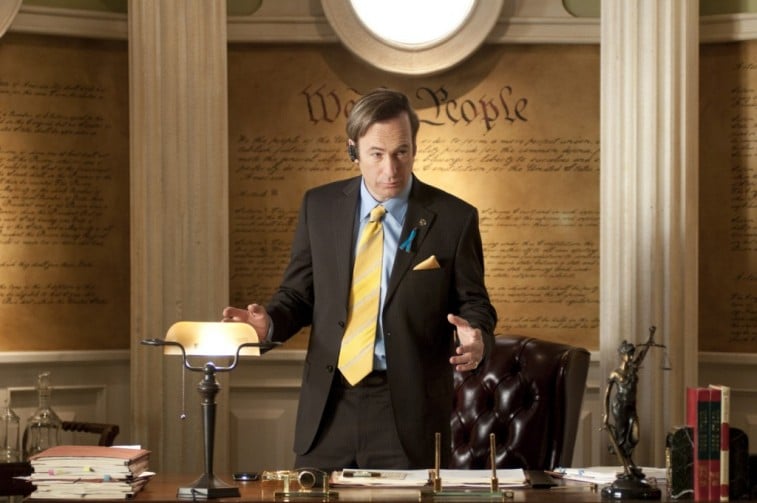 36. Better Call Saul, February 1
The prequel spinoff to Breaking Bad follows the fateful career of small-time criminal attorney Jimmy McGill, whose questionable choice of clientele eventually leads him to become meth mogul Walter White's morally bankrupt lawyer, Saul Goodman.
37. The Lizzie Borden Chronicles, February 1
Expanding on the bloody and still-fascinating saga of Lizzie Borden, this fictionalized miniseries depicts the accused ax-murderer's life in the years after her exoneration in the killings of her father and stepmother.
38. Pokemon: XY, February 1
Join Ash Ketchum, Pikachu, and all his Pokemon pals travel to Kalos to expand the local league to make new friends and evade the clutches of the Gym Leaders.
39. Mad Men Season 7, Part 2, February 5
Set in 1960s New York City, this award-winning series takes a peek inside an ad agency during an era when the cutthroat business had a glamorous lure.
40. Turbo: F.A.S.T. Season 3, February 5
Join Turbo and his posse, the Fast Action Stunt Team. Filled with comedy, action and fun, this series amps it up to the extreme.
41. The Returned Season 2, February 17
On returning home and finding they're believed to be dead, a collection of near-strangers from the same village try to find a reason for their plight.
Netflix Originals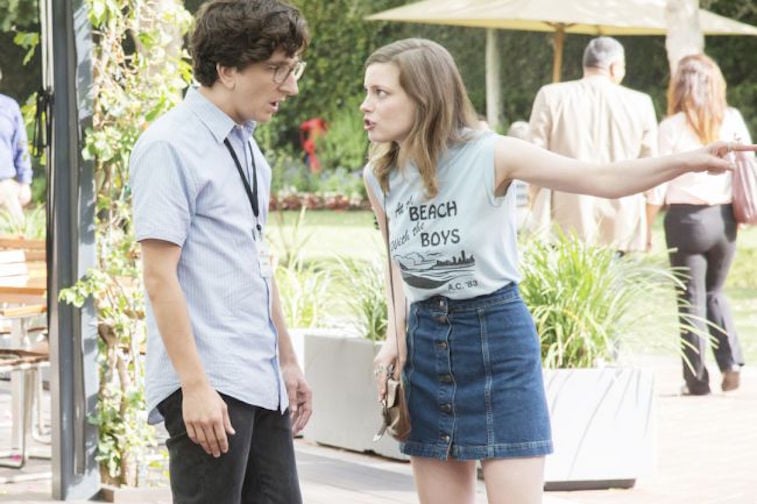 42. Hannibal Buress: Comedy Camisado, February 5
Amiable comic Hannibal Buress offers his self-assured opinion on subjects from hip-hop to steroid scandals to rock music to yoga pants.
43. Cooked Season 1, February 19
As he tries his hand at baking, brewing, and braising, acclaimed food writer Michael Pollan explores how cooking transforms food and shapes our world.
44. Love Season 1, February 19
They've had plenty of romantic misses. But when a jaded Angeleno meets a nerdy guy, they may figure out this "love" thing. Co-created by Judd Apatow.
45. Crouching Tiger, Hidden Dragon: Sword of Destiny, February 26
In this sequel to Crouching Tiger, Hidden Dragon, four Martial World heroes must keep the legendary Green Destiny sword from villainous Hades Dai.
46. Fuller House, February 26
The Full House adventures continue as D.J. Tanner-Fuller calls upon her sister Stephanie and friend Kimmy to move in and help raise her three boys.
47. Theo Von, February 26
Known for always saying the unexpected and telling it like it is, even at the expense of offending, Louisiana comedian Theo Von returns home to film his first stand-up comedy special for Netflix at the Civic Theater in New Orleans.
More from Entertainment Cheat Sheet: