Netflix New Releases Coming in August 2016
The start of a new month means that a whole new batch of titles will soon be hitting Netflix's instant streaming collection. The site is adding a slew of movies and TV shows in the coming weeks, including its new original series The Get Down and a bunch of new popular documentaries. Below are all of the Netflix new releases coming in August, broken down by genre.
Drama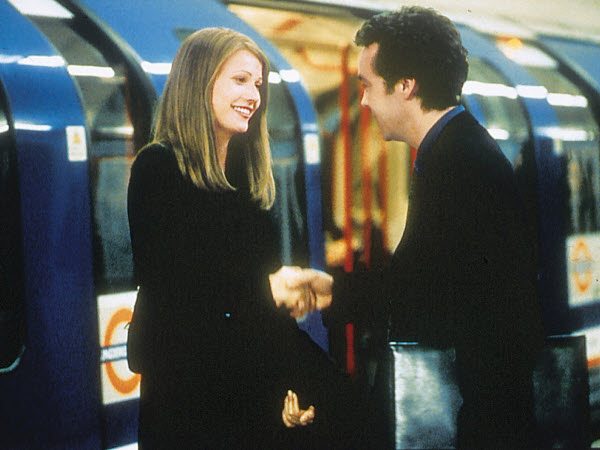 The American Side, August 1: Greg Stuhr, Alicja Bachleda, Camilla Belle, and Matthew Broderick star in this drama about a detective who joins a mission to find a long-lost design by genius Nikola Tesla.
Black Widow, August 1: Starring Debra Winger, Theresa Russell, Sami Frey, and Nicol Williamson, the crime thriller follows a federal investigator who tracks down a gold digging woman that kill husbands to collect their inheritance.
Deadfall, August 1: Eric Bana, Olivia Wilde, and Charlie Hunnam star in this 2012 thriller about a thief who is traveling to Canada with stolen casino loot and ends up ends up falling in with a boxer.
From the Terrace, August 1: This 1960 romance drama stars Paul Newman as a war vet who has a crisis of conscience when he meets the beautiful, truthful Natalie (Ina Balin).
Memoria, August 1: Based on James Fraco's collection of short stories, Palo Alto Stories, Memoria stars Sam Dillon as a young Palo Alto boy, unsatisfied with his personal life and struggling to find his place in the world.
Pay it Forward, August 1: Kevin Spacey and Helen Hunt star in this 2000 drama of a young student who tries to pay it forward as part of a school assignment and ends up setting a wave of human kindness in motion.
Sliding Doors, August 1: Gwyneth Paltrow stars in this story about the parallel time lines a woman's life may follow after she either does or doesn't find her boyfriend cheating on her.
The Verdict, August 1: Paul Newman stars as a hard drinker laywer who takes a case that pits him against the Archdiocese of Boston and the system in general.
No Country for Old Men, August 11: Javier Bardem won an Oscar for his role as a merciless killer who sets out to find a hunter that happened upon millions of dollars and took it in after a drug deal gone wrong.
The Curse of the Sleeping Beauty, August 17 : A dark twist on the classic Brothers Grimm adventure starring Ethan Peck, India Eiseley, and Natalie Hall.
Septembers of Shiraz, August 23: As a revolution looms in Iran, a Jewish family faces the prospect of being forced to abandon their lucrative life there.
The Road, August 25: The sci-drama follows a man (Viggo Mortensen) and his young son (Kodi Smit-McPhee) as they wander through a post-apocalyptic world.
Blue is the Warmest Color, August 26: The romantic drama follows a French teen (Adèle Exarchopoulos) who forms a deep emotional and sexual connection with an older art student (Léa Seydoux).
Rams, August 27: The 2015 Icelandic drama follows a hard partying Icelandic farmer and his estranged brother as they team to save their flocks of sheep from authorities who want the animals destroyed.
Action/Adventure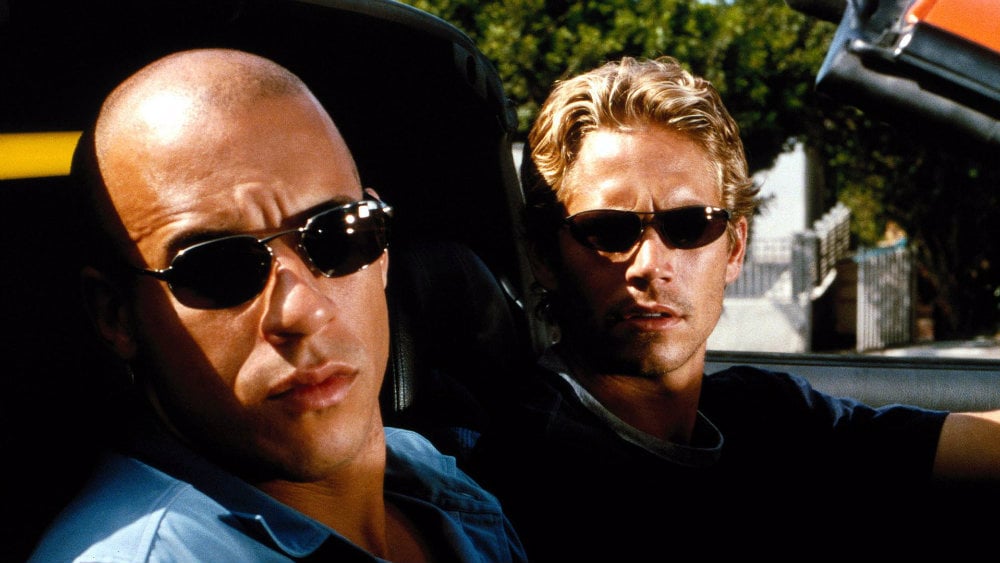 The Fast and the Furious, August 1: The original 2001 flick that kickstarted an entire franchise stars Paul Walker as Brian O'Connor, a police officer who becomes enamored with world of street racing and must figure out where his loyalties really lie.
The Fast and the Furious: Tokyo Drift, August 1: The 2006 sequel stars Lucas Black as a teenager who moves to Japan to live with his father and ends up entering the exciting, but dangerous, sport of street racing.
The Naked Prey, August 1: The 1965 adventure is a wilderness survival story, loosely based on the experiences of explorer John Colter.
Star Trek Nemesis, August 1: Patrick Stewart and the cast of Star Trek: The Next Generation take to the galaxy again on another diplomatic mission in this 2002 installment of the sci-fi franchise.
The Last Heist, August 17: A vicious serial killer (Henry Rollins) targets a team of bank robbers who are holding him hostage during a heist as police surround the building.
Horror
The Texas Chainsaw Massacre, August 1: A remake of the 1974 original horror flick, starring Jessica Biel and Jonathan Tucker.
Sleepy Hollow, August 1: The 1999 supernatural horror film directed by Tim Burton stars Johnny Depp as Ichabod Crane, who is sent to investigate a series of murders, conducted by the Headless Horseman.
13 Cameras, August 13: A newlywed couple moves into a new home, without knowing that their creepy new landlord is spying on them the whole time.
Comedy
Beethoven's Christmas Adventure, August 1: The 2011 comedy follows a lovable dog who must retrieve Santa Claus's magical bag of toys from crooks.
Big Daddy, August 1: Adam Sandler stars as an irresponsible man-child who adopts a kid in a last-ditch effort to impress his girlfriend, after she dumps him for an older man. When things don't go as planned, he is forced to become an unlikely foster parent.
Critical Condition, August 1: Richard Pryor stars as a con man who poses as a hospital doctor in the chaos of a power failure.
The Family Man, August 1: The 2000 comedy drama stars Nicolas Cage as a fast-living businessman who wakes up in an alternate reality where he's married to his college sweetheart and a dad.
Teacher's Pet, August 1: The 1958 romantic comedy stars Clark Gable as a newspaper editor who starts to fall in love with his journalism professor.
The Wedding Planner, August 1: Jennifer Lopez stars as a wedding planner who falls in love with one of the grooms she's working for
What Women Want, August 1: Mel Gibson stars as a womanizer who gets the power to find out what women are really thinking.
Zack and Miri Make a Porno, August 1: Roommates Zack (Seth Rogen) and Miri (Elizabeth Banks) decide to make an adult film in order to raise cash they desperately need.
Punk's Dead: SLC Punk 2, August 5: The comedy drama follows a young punk as he heads out on a road trip with his friends and starts to shed his dark Gothic outlook.
The Confirmation, August 5: Clive Owen stars as a struggling carpenter who sets out with his 8-year-old son to find the criminals that stole his tools.
St. Vincent, August 10: Bill Murray stars in this 2014 comedy as a bawdy, irresponsible man who agrees to babysit the 12-year-old son of his neighbor. The two strike up an unlikely friendship.
Louis CK: Live at the Comedy Store, August 15: Comedian Louis C.K. delivers a live comedy stand-up performance at LA's venue, The Comedy Store.
Let's Go to Prison, August 16: Dax Shepard, Will Arnett, and Chi McBride star in this comedy about a career criminal, who gets himself thrown back in prison in order to exact revenge on the son of the judge who sentenced him.
Documentary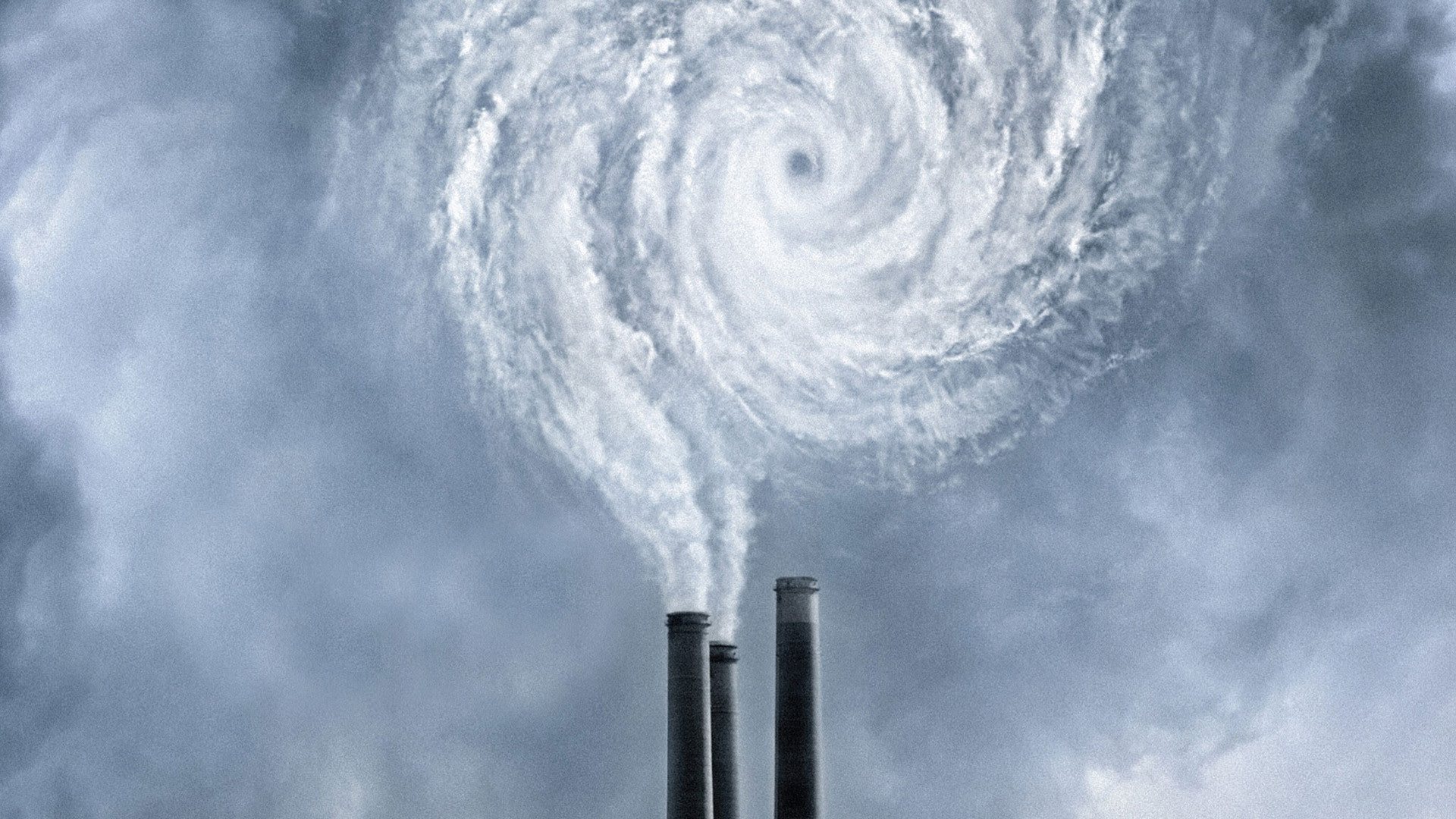 An Inconvenient Truth, August 1: The 2006 documentary follows former presidential candidate, Al Gore, as he attempts to raise public awareness about the dangers of global warming.
APEX: The Story of the Hypercar, August 1: The documentary spotlights a new type of exotic sports cars, which are designed to go from zero to 200 miles per hour in about a second.
Destination: Team USA, August 1: Follow five American athletes as they pursue Olympic glory and seek out new experiences.
In the Shadow of the Moon, August 1: A 2007 British documentary film about the United States's manned missions to the Moon.
[email protected], August 1: The 2008 British documentary centers on the New England chorus group, [email protected], which is made up of senior citizens that sing popular and classic songs.
T-Rex, August 9: The 2015 documentary follows the story of 17-year-old Claressa 'T-Rex' Shields from Flint, Michigan, who aspires to become the first woman in history to win a gold medal in Olympic boxing.
Flight of the Butterflies, August 11: The 2012 Canadian documentary studies the migration of monarch butterflies.
Our Last Tango, August 16: The 2015 documentary follows the professional and personal lives of María Nieves Rego and Juan Carlos Copes, two of the most famous tango dancers in the world.
The State of Marriage, August 29: The 2015 documentary follows the groundbreaking efforts of the men and women who pioneered the national marriage equality movement.
Netflix Exclusives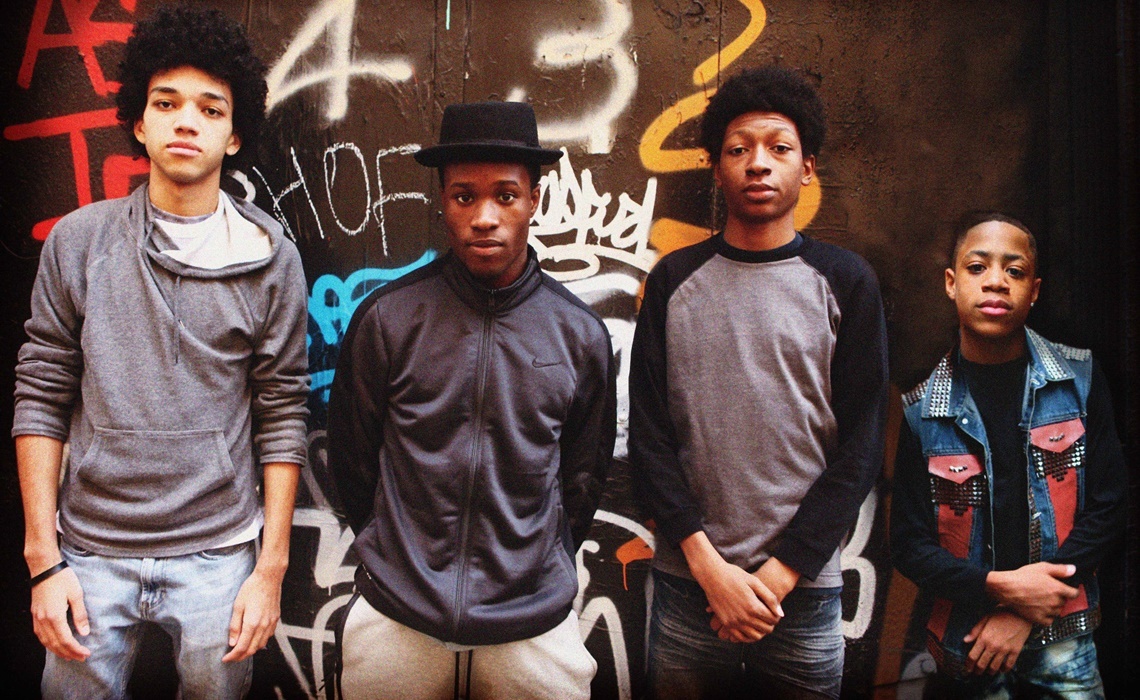 Funny or Die Presents: Donald Trump's The Art of the Deal: The Movie, August 1: The 2016 parody film starring Johnny Depp as Donald Trump, released during Trump's presidential campaign.
Holding the Man, August 1: The 2015 Australian romantic drama, exclusive to Netflix, is adapted from Timothy Conigrave's 1995 memoir of the same name.
Masha and the Bear, Season 2, August 1: One of the best known international animation franchises coming from Russia, Masha and the Bear, hits Netflix.
David Cross: Making America Great Again, August 5: David Cross's latest stand-up special, filmed in Austin, Texas this past spring.
Ever After High: Epic Winter, August 5: The seventh TV special produced for the Ever After High cartoon series.
The Little Prince, August 5: The first animated feature film adaptation of The Little Prince featuring the voices of Jeff Bridges, Rachel McAdams, Paul Rudd, Bud Cort, Marion Cotillard, Benicio del Toro, James Franco, Ricky Gervais, and Paul Giamatti.
The Get Down, August 12: Created by Baz Luhrmann, the upcoming musical drama chronicles the rise of hip-hop, punk, and disco in the financially distraught streets of 1970s New York, all through the eyes of a group of South Bronx teenagers.
Fearless, Season 1, August 19: Netflix's original docuseries, from Chef's Table showrunner Andrew Fried, follows U.S. and Brazilian professional bull riders who compete at the highest level of the dangerous sport all throughout the nation.
I'll Sleep When I'm Dead, August 19: Steve Aioki gives audiences a behind-the-scenes look at the DJ stage and reflects on his career path so far.
Jeff Foxworthy and Larry the Cable Guy: We've Been Thinking…, August 26: A stand-up special featuring Grammy Award-nominated stand-up comedians Jeff Foxworthy and Larry the Cable Guy.
XOXO, August 26: Sarah Hyland, Graham Phillips, Chris D'Elia, Haley Kiyoko, Colin Woodell, Ryan Hansen, Ian Anthony Dale, and Ione Skye co-star in this Netflix original film, about a young DJ who gets a last chance to perform at the biggest EDM festival in America.
TV Shows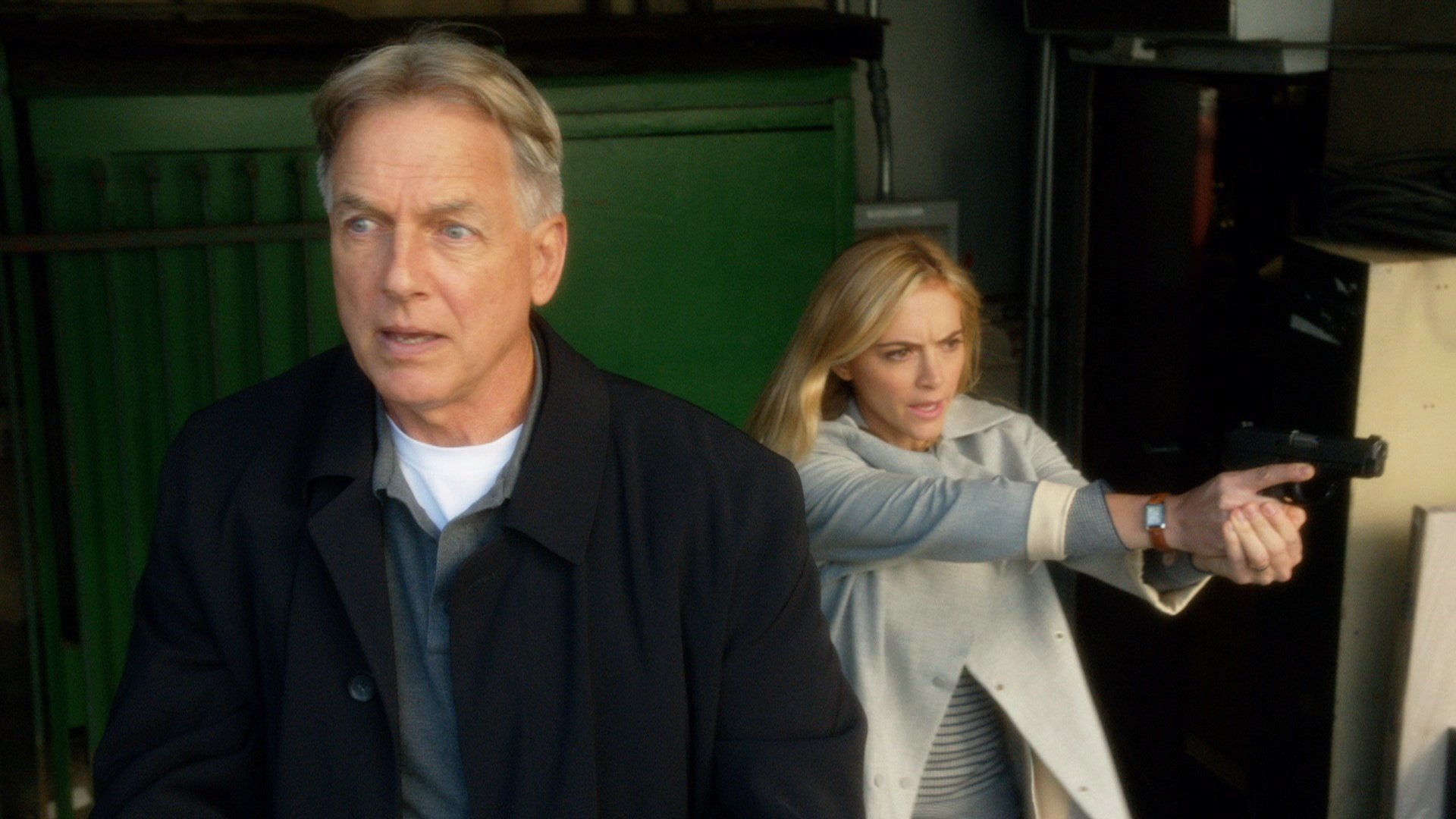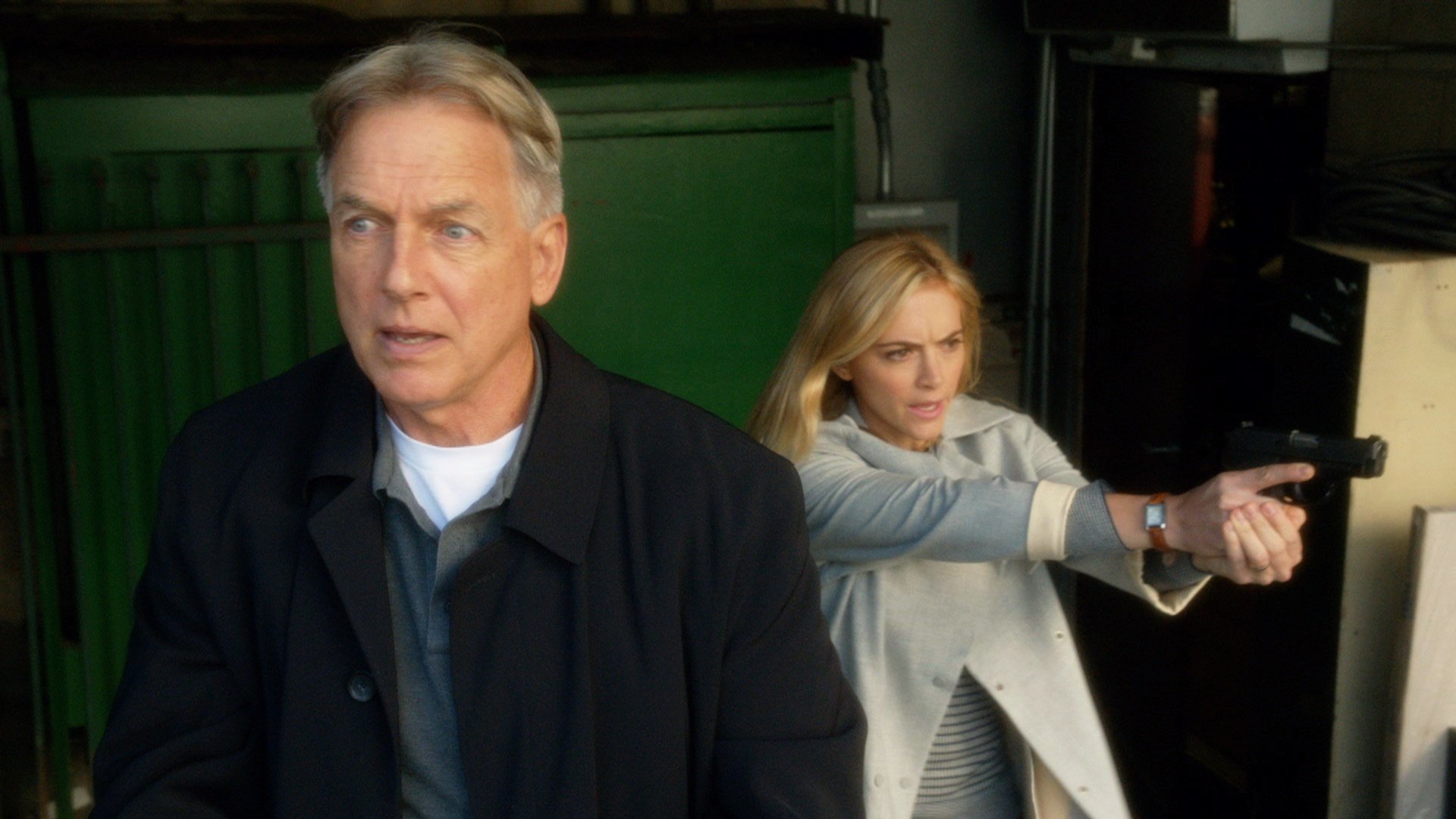 NCIS, Season 13, August 1: The 13th season of the police procedural also marks star Michael Weatherly's farewell season.
Roseanne Collection, Season 3, August 1: Relive ABC's classic sitcom with this collection.
Real Husbands of Hollywood, Season 4, August 9: The BET parody comedy, created by comedian Kevin Hart, follows the daily lives of him and other married celebrities, all of whom play fictionalized version of themselves.
Law & Order: Special Victims Unit, Season 17, August 22: The 17th season of the long-running NBC police procedural drama, starring Mariska Hargitay.
Once Upon a Time, Season 5, August 26: The fifth season of ABC's fantasy drama takes the Storybrooke characters into the Underworld.
Official movie and TV show synopses courtesy of IMDb.
Follow Michelle on Twitter @Mar8289
Check out Entertainment Cheat Sheet on Facebook!
More from Entertainment Cheat Sheet: