Netflix New Releases Coming in November 2016
The start of a new month also signifies the arrival of a whole new batch of titles to Netflix. The site is adding a slew of movies and TV shows in the coming weeks, including several new documentaries and the premiere of some of the streamer's latest original shows, like The Crown and the highly anticipated Gilmore Girls revival. Below, check out all of the new releases coming to Netflix instant streaming in November.
Comedy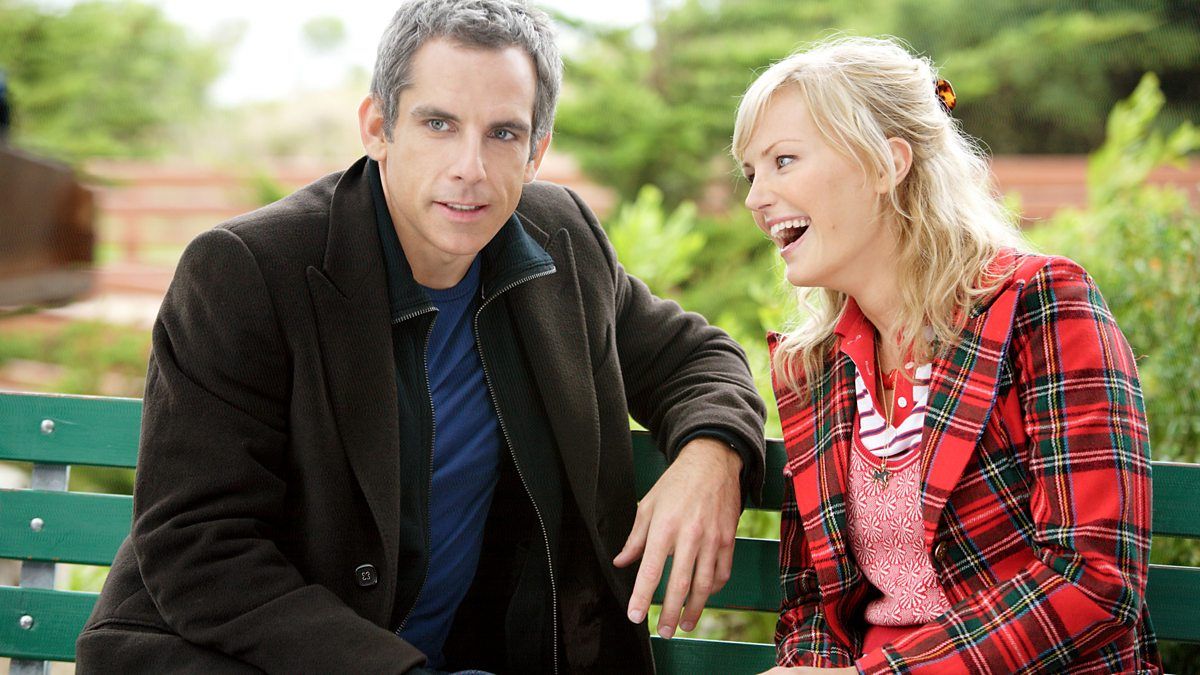 Alfie, November 1: Jude Law stars as a womanizing man who learns the dangers of his girl crazy lifestyle.
The Heartbreak Kid, November 1: A remake of the 1972 film of the same name starring Ben Stiller.
Dough, November 2: An old baker is struggling to keep his business open until his young employee boosts sales by adding cannabis to the dough.
Meet the Blacks, November 2: A parody of the 2013 film, The Purge.
Just Friends, November 4: A former high school nerd attempts to exit the friend zone after reconnecting with his lifelong crush and best friend while visiting his hometown for Christmas.
Chalk It Up, November 13: A group of misfit gymnasts are molded into a college gymnastics team.
Burn After Reading, November 16: Two gym employees try to make a profit by selling the memoirs of two CIA agents they stumbled upon.
Jackass 3.5, November 16: Johnny Knoxville and the rest of his friends (Bam Margera, Ryan Dunn, Steve-O) perform outrageous stunts and pranks.
Ghost Team, November 30: An amateur ghost hunter recruits a team of friends and acquaintances to investigate suspicious activity at a creepy farm.
Drama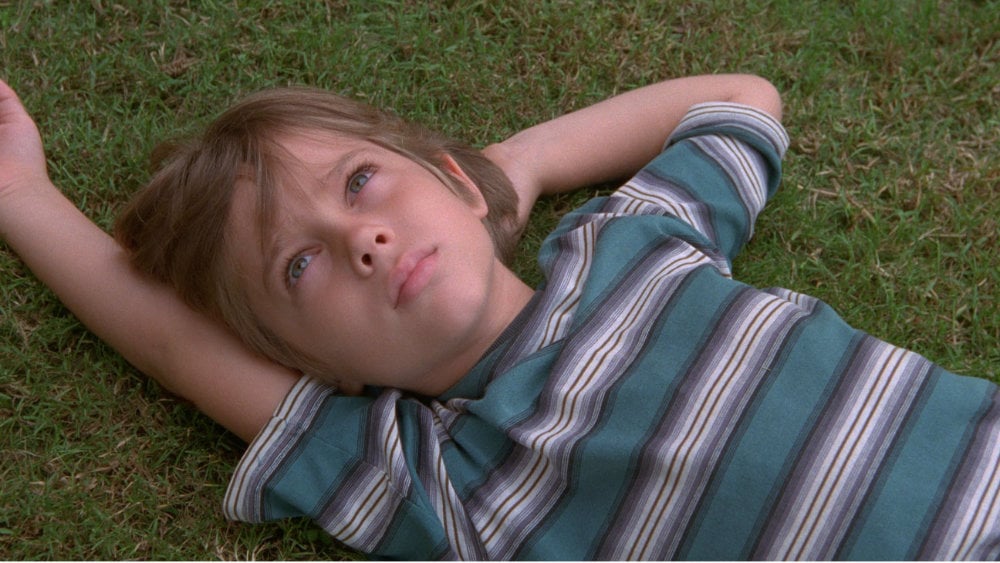 The African Queen, November 1: A 1951 British-American adventure flick adapted from the 1935 novel of the same name, starring Humphrey Bogart and Katharine Hepburn.
The Doors, November 1: A 1991 American biographical film about the rock band of the same name.
King's Faith, November 1: Brendan King leaves his gang life behind and finds new faith and family, but his past continues to haunt him.
Take Me to the River, November 12: During a family reunion, a gay teen is accused of abusing his 9-year-old cousin.
Carter High, November 14: The Carter High football team has to overcome tremendous difficulties to reach its goal of a state championship.
Men Go to Battle, November 15: After arguing over a patch of land, a Kentucky farmer learns that his missing brother is fighting for the Union Army.
The Battle of Midway, November 18: Eyewitness account of the pivotal battle of World War II in the Pacific.
Boyhood, November 25: A 2014 coming of age drama chronicling the joys and pitfalls of growing up  through the eyes of a child named Mason.
Silver Skies, November 29: The lives of a bunch of retirees are turned upside down when their apartment complex is sold out from under them.
I Dream Too Much, November 30: A recent college grad ends up caring for her reclusive great aunt in upstate New York, where she discovers her aunt's romantic past.
Level Up, November 30: A young man must save his girlfriend from a group of kidnappers by delivering a mysterious package.
Traded, November 30: A gunman in the 1880s travels to Wichita and Dodge City to find his runaway daughter.
Documentary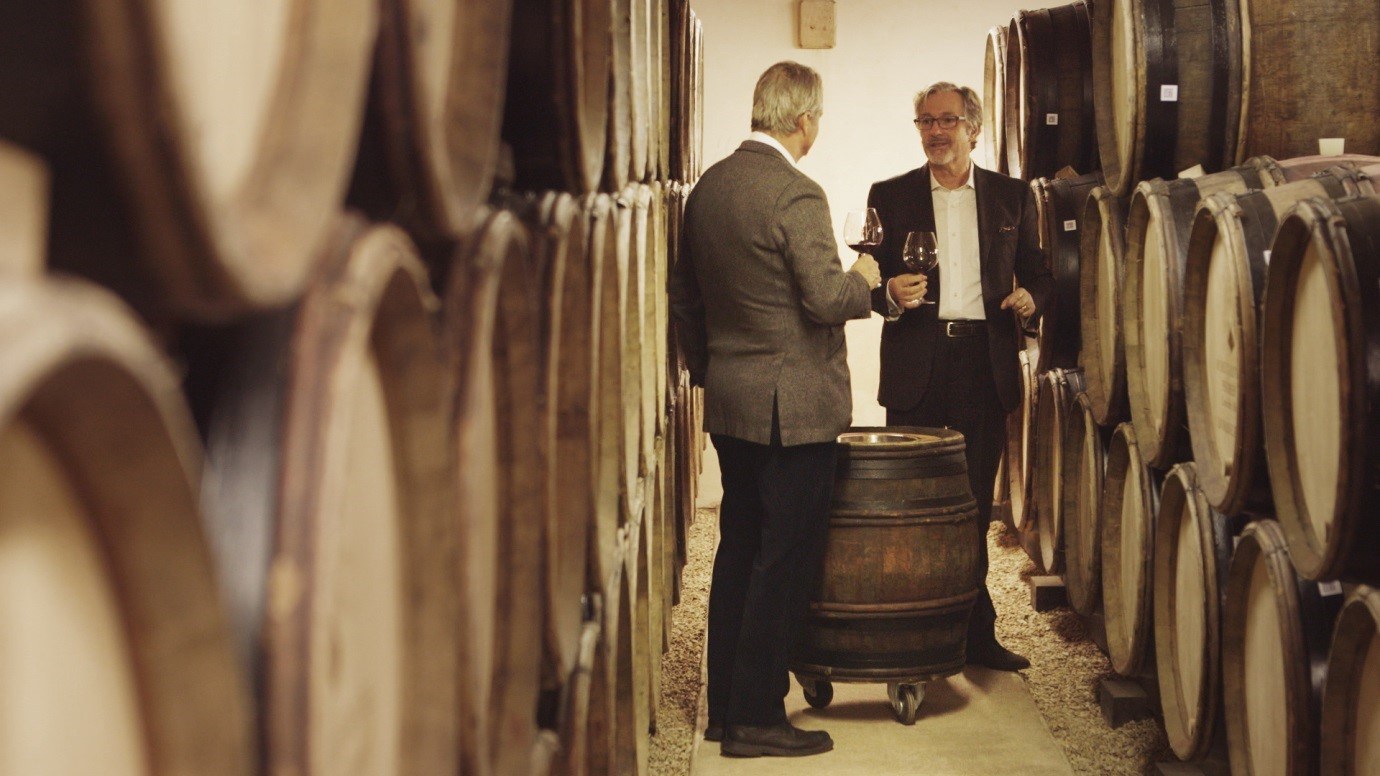 The Confessions of Thomas Quick, November 1: A documentary chronicling the making of a modern Swedish serial killer.
Norman Lear: Just Another Version of You, November 1: A profile of producer, Norman Lear, who created All in the Family, The Jeffersons, Sanford and Son, Good Times, and other classic TV shows.
Pervert Park, November 1: A trailer park in St. Petersburg, Fla., whose residents are all convicted sex offenders, discuss their experiences living in the outside world.
Food Choices, November 2: Award-winning filmmaker Michal Siewierski embarks on a three year journey to expose the truth behind our food choices.

Under the Sun, November 11: A 2015 Russian documentary film following a year in the life of a family in Pyongyang, North Korea.
The Missing Ingredient: What is the Recipe for Success, November 15: A Manhattan restaurateur makes the controversial decision to put up the iconic zebra wallpaper made world famous by the shuttered Upper East Side institution, Gino's.
Prelude to War, November 18: The first of a seven-part propaganda series commissioned by the U.S. government that explains to soldiers the importance of fighting in World War II.
San Pietro, November 18: A documentary about the Battle of San Pietro, which was 60 miles from Naples during World War II.
Sour Grapes, November 18: A young wine savant ends up tricking wine enthusiasts out of millions of dollars.
Thunderbolt, November 18: A 1947 film which documents the American aerial operations of Operation Strangle in World War I.
Tunisian Victory, November 18: A 1944 Anglo-American propaganda film about the victories in the North Africa Campaign.
How to Operate Behind Enemy Lines, November 18: A training film for agents about to go behind enemy lines.
Penguins: Spy in the Huddle: Season 1, November 23: Fifty cameras infiltrate penguin colonies to record the tough challenges penguins face from the moment they emerge from the sea to raising their chicks.
Family friendly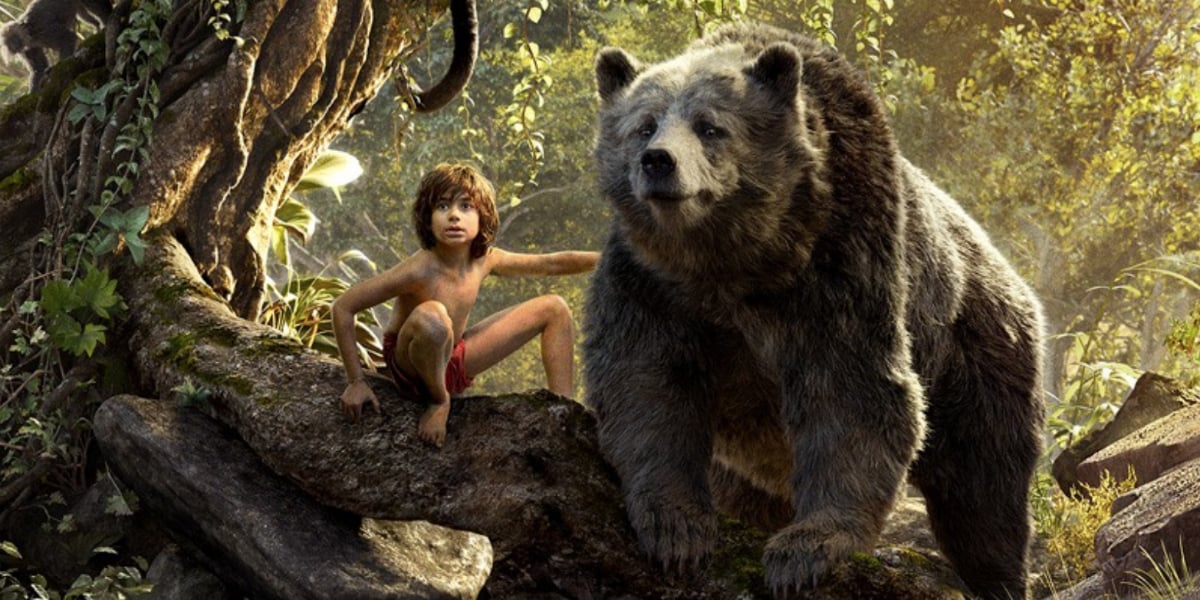 Jetsons: The Movie, November 1: An animated movie based on the popular cartoon series.
Bob the Builder: White Christmas, November 1: Bob dreams of a white Christmas, but the snow ends up causing a whole lot of problems.
Thomas & Friends: A Very Thomas Christmas, November 1: Thomas and friends embark on a holiday adventure.
Thomas & Friends: Holiday Express, November 1: Join Thomas, Henry, Emily, and Percy for trainloads of fun in the Holiday Express.
Thomas & Friends: Merry Winter Wish, November 1: Thomas gets a special delivery for the season — the Star of Knapford, a festive light that makes wishes come true.
Thomas & Friends: The Christmas Engines, November 1: Thomas and his friends act as Santa's engine helpers.
Thomas & Friends: Ultimate Christmas, November 1: A special collection of seasonal favorites featuring Thomas and friends.
Paddington, November 16: A young bear makes his way to England in search of a new home.
The Jungle Book, November 30: Based on Rudyard Kipling's eponymous collective works.
Horror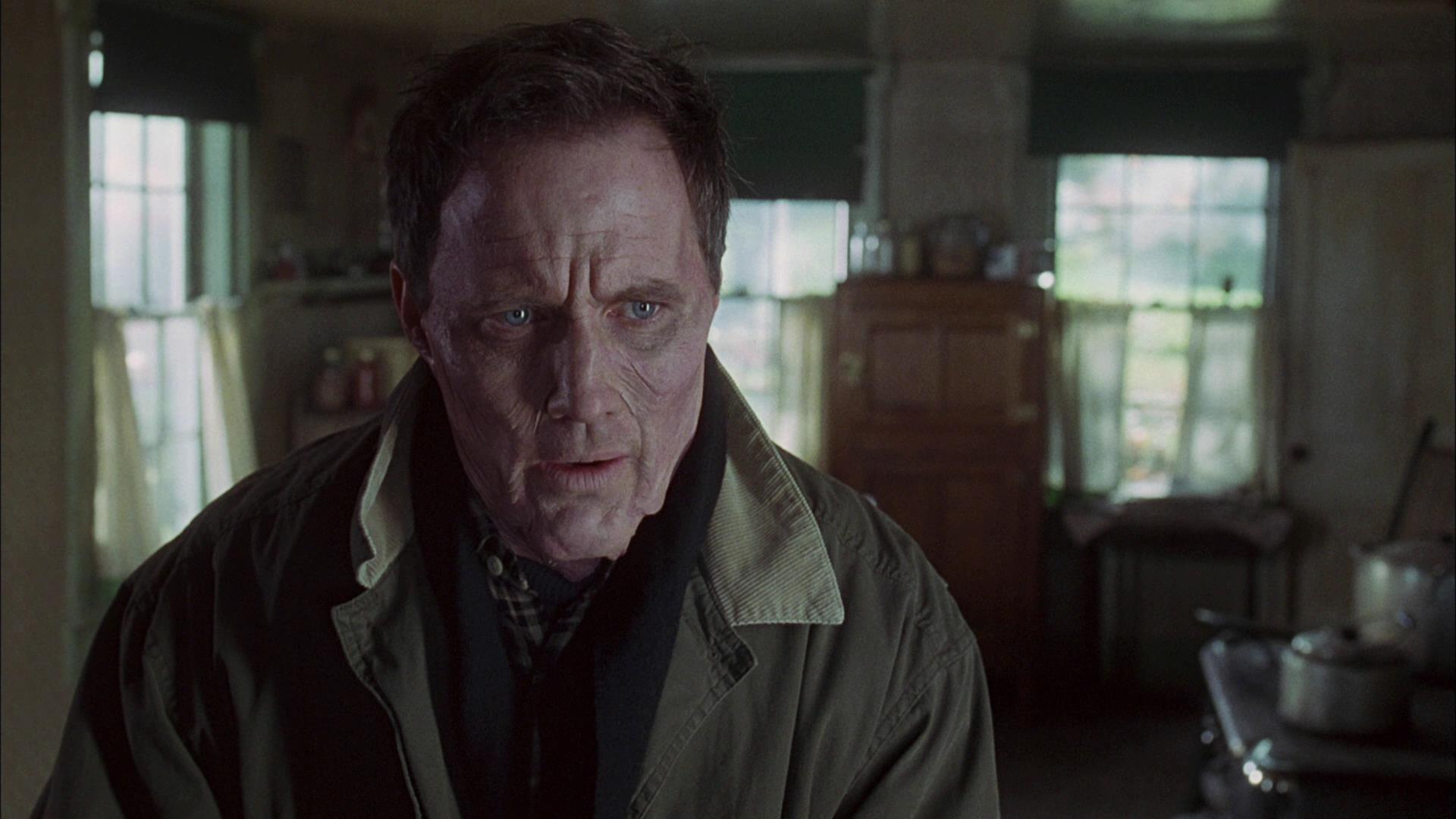 Candyman: Farewell to the Flesh, November 1: The Candyman sets his sights on a young woman in New Orleans, whose family was previously attacked by the killer.
Cujo, November 1: A St. Bernard sets off on a reign of terror in a small town after contracting rabies.
Ravenous, November 1: A military regiment embarks on a rescue mission, but it takes a dark turn when they are ambushed by a sadistic cannibal.
Thinner, November 1: A film based on the Stephen King novel of the same name, starring Robert John Burke, Joe Mantegna, and Lucinda Jenney.
Tales from the Darkside: The Movie, November 1: A horror anthology chronicling three stories of horror.
TV Shows
K-POP Extreme Survival: Season 1, November 15: Ji Seung Yeon dreams of becoming a Korean pop idol and will do anything to achieve her goal. When a popular K-pop group holds open auditions to recruit new members, Seung Yeon decides it's her best shot at breaking into the industry.
The 100: Season 3, November 16: One hundred juvenile delinquents in spaceship housing are sent back to Earth after a nuclear war has destroyed civilization.
Love, Now, November 1: A Taiwanese modern romance television series created and developed by SETTV.
Netflix originals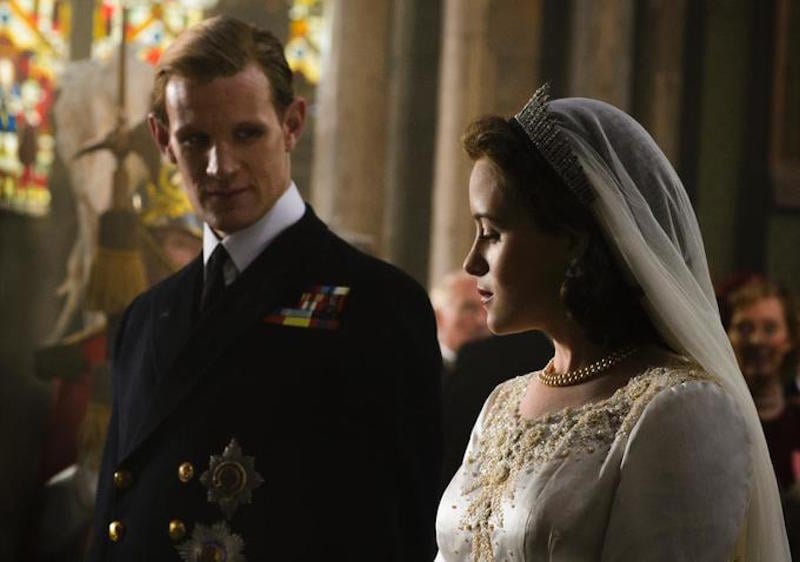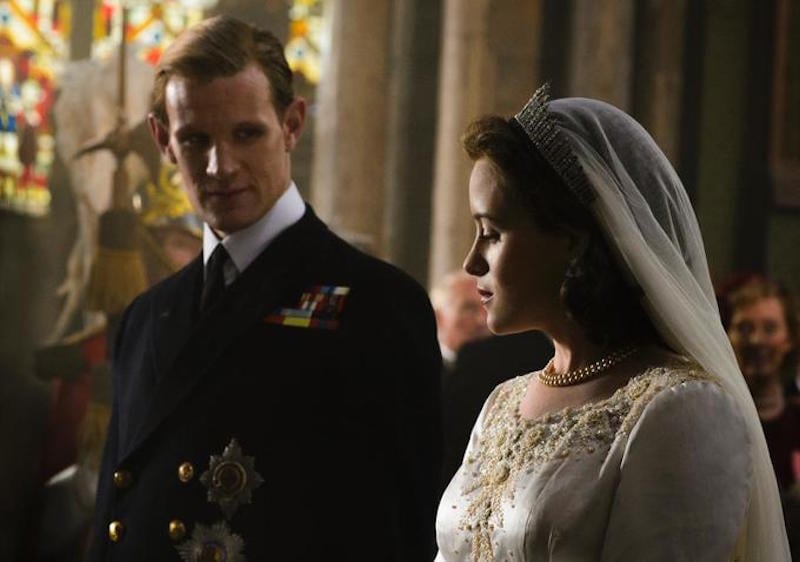 The Crown: Season 1, November 4: Netflix's period drama chronicling the reign of Queen Elizabeth II of the United Kingdom.
Dana Carvey: Straight White Male, 60, November 4: Dana Carvey's new comedy stand-up special, recorded at the Wilbur Theatre in Boston.
The Ivory Game, November 4: Activists and intelligence ops infiltrate the dark underbelly of the ivory trafficking network.
World of Winx: Season 1, November 4: The reality show, WOW! engages the Winx in their mission, kicking off an undercover journey to make dreams come true.
Danger Mouse: Season 2, November 9: An animated show revolving around Danger Mouse, the "world's greatest secret agent."
All Hail King Julien: Season 4, November 11: An animated series serves as a prequel to the original Madagascar movie franchise.
Case: Season 1, November 11
Estocolmo: Season 1, November 11
Roman Empire: Reign of Blood: Season 1, November 11: A six part historical mini-series narrated by Sean Bean.
Tales by Light: Season 1, November 11: Tales By Light follows photographers from around the world as they push the limits of their craft.
True Memoirs of an International Assassin, November 11: An accountant and author gets caught between the CIA and drug lords when his fictional novel, The Memoirs of an International Assassin, is accidentally published as a nonfiction.
Dieter Nuhr: Nuhr in Berlin, November 15
Lovesick: Season 2, November 17: Formerly known as Scrotal Recall, the romantic comedy stars Johnny Flynn, Antonia Thomas, and Daniel Ings.
Paranoid: Season 1, November 17: An eight-part thriller which airs on ITV in the U.K. and worldwide on the streaming service.
Beat Bugs: Season 2, November 18: The newest animated kids series follows a gang of insects called the Beat Bugs.

Colin Quinn: The New York Story, November 18: Colin takes aim at the prejudices, paranoias, and peculiarities that make New York City the crossroads of the world.
Divines, November 18: A 2016 French-Qatari drama film directed by Uda Benyamina.
Mercy, November 22: Two brothers clash with their half-siblings when they return home to visit their dying mother.
Gilmore Girls: A Year in the Life, November 25: Netflix's miniseries revival follows a year in the life of the Gilmores.
3%, November 25: A Brazilian thriller, based on the 2011 web series of the same name.
Michael Che Matters, November 25: The former Daily Show correspondent delivers a comedy routine, live from Brooklyn.
Check out Entertainment Cheat Sheet on Facebook!