New on Netflix: June 2017 Releases
With a new month comes a whole new batch of titles to Netflix's instant streaming collection. Over the coming weeks, the streaming service is adding a slew of movies and TV shows, including the latest season of Orange Is the New Black, several original freshman series, and some notable documentaries. Here are all of the new releases you can watch on Netflix in June.
Netflix original TV shows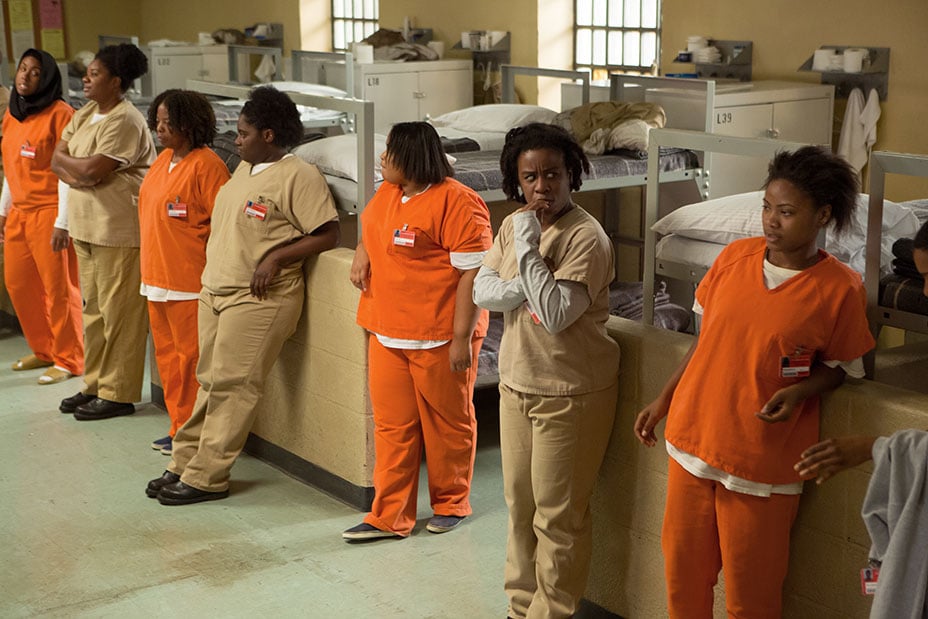 6/2
Flaked: Season 2: Will Arnett stars as a self-help guru who could use some of his own help.

Inspector Gadget: Season 3: Inspector Gadget is back and must face his old enemy, Dr. Claw.
6/9
My Only Love Song: Season 1: A top actress runs away in an old van that takes her on a time-traveling journey.

Orange Is the New Black: Season 5: The latest season of the acclaimed prison drama.
6/16
The Ranch: Part 3: Two brothers try to help keep their family's ranch afloat. 

World of Winx: Season 2: The reality show Wow! engages the Winx in their mission starting an undercover journey in order to make talented kids' dreams come true.
6/23
Free Rein: Season 1: After befriending a mysterious horse during a summer in the countryside, 15-year-old Zoe finds the strength to deal with issues she faces.
GLOW: Season 1: An unemployed actress in 1980s Los Angeles keeps her dream alive by portraying a female wrestler.
6/30
Gypsy: Season 1: A therapist develops strange relationships with the people in her patients' lives.
Little Witch Academia: Season 1: A young witch isn't the best student at her school, but her bright attitude is the key to her and her friends' success.
Netflix original movies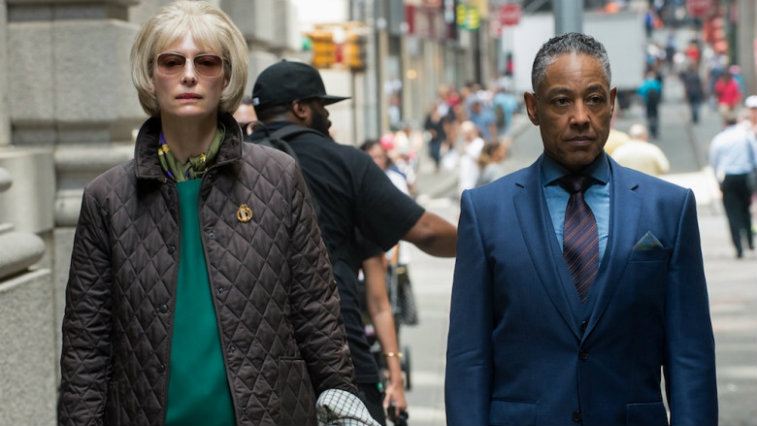 6/2
Lucid Dream: After searching for his abducted son for three years, a devastated father attempts to track down his missing child.
6/9
Shimmer Lake: This comic crime thriller follows a local sheriff hunting three bank robbery suspects, one of whom is his brother.
6/16
Counterpunch: A Netflix documentary following three promising amateur boxers as they pursue success in a sport that is seeing a decline in popularity.
Nobody Speak: Hulk Hogan, Gawker and Trials of the Free Press: This Netflix documentary follows Hulk Hogan's court case against Gawker Media and how it turns into an examination of how the wealthy can thwart the freedom of the press.
6/23
You Get Me: After a one-night stand, Holly develops a dangerous obsession with Tyler and transfers schools to keep their "romance" alive.
6/28
Okja: A gentle giant and the girl who raised her are caught in the crossfire between animal activism and corporate greed.
Comedy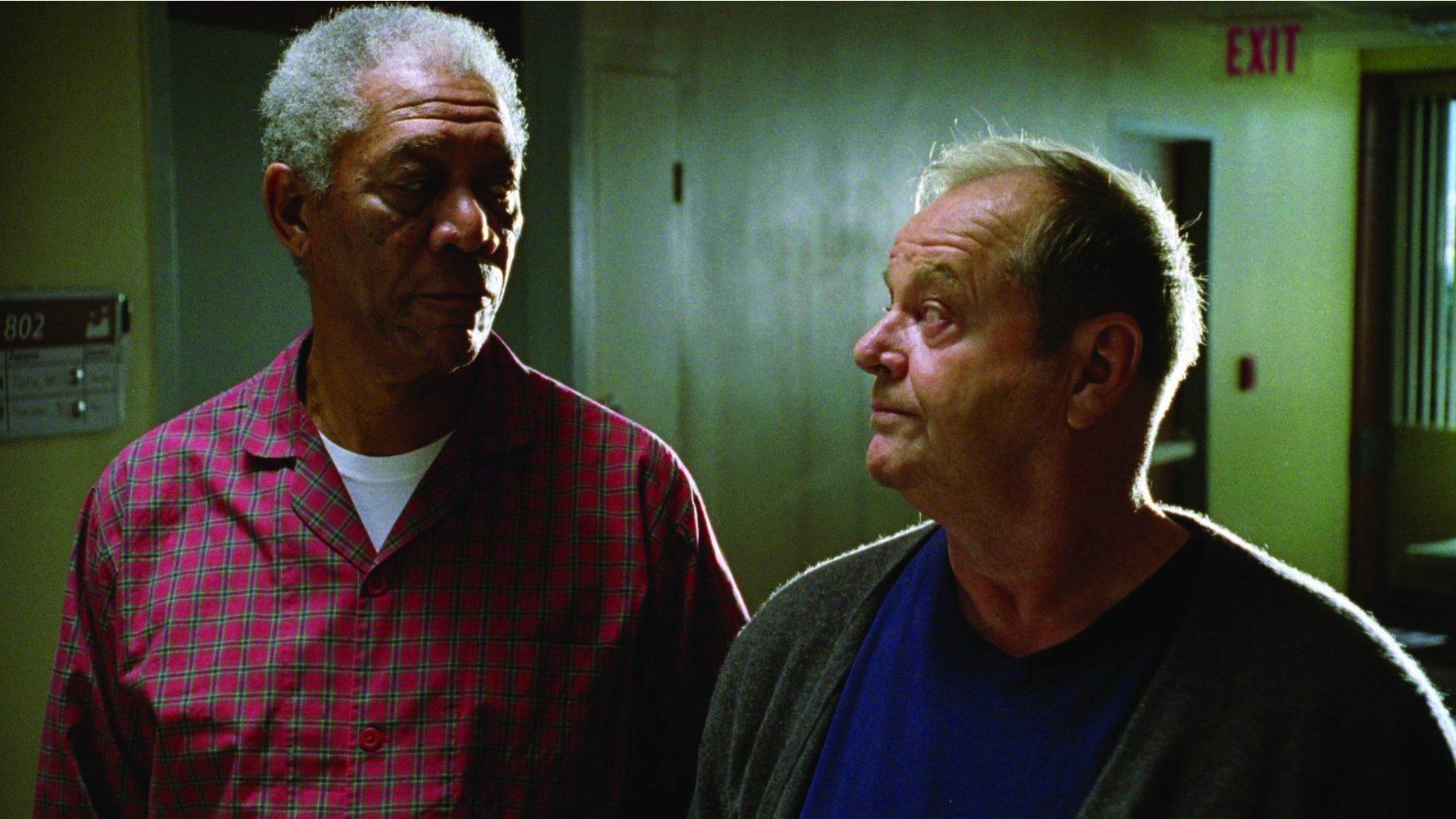 6/1
13 Going on 30 (2004): A girl makes a wish on her 13th birthday and wakes up as a 30-year-old woman.
Catfight (2016): The rivalry between two former college friends resurfaces when they both attend the same glamorous event.
How the Grinch Stole Christmas (2000): The Grinch plans on ruining the Christmas holiday for all of the citizens of the town.
Little Boxes (2016): An interracial family struggles to adapt when they move from New York City to a small, predominately white town in Washington.
Playing It Cool (2014): A guy is motivated to write about his experiences by unrequited love.
The Bucket List (2007): Two terminally ill men escape from a cancer ward and head off on a trip to fulfill a wish list of to-dos.
6/3
Acapulco La vida va (2016)
War on Everyone (2016): Two corrupt cops set out to blackmail and frame every criminal unfortunate enough to cross their path.
6/20
Amar Akbar & Tony (2015): This film follows the lives and loves of three childhood friends through twists and turns.
6/30
The Weekend (2016): Lifelong friends Derrick, Malcolm, and Tyler find a fortune.
Drama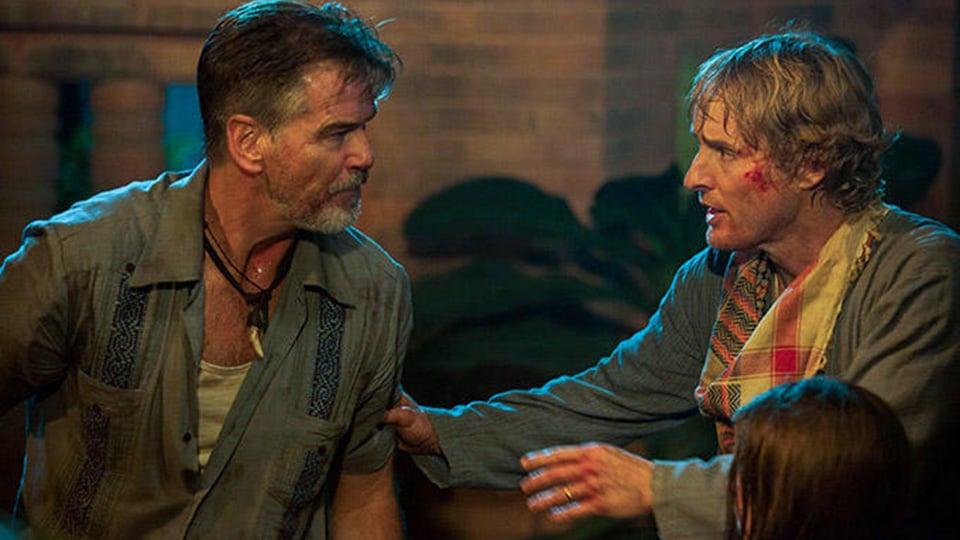 6/1
1 Night (2016): Two couples explore love over the course of one night at a hotel.
Days of Grace (2011): Three destinies, during 30 days, during three Soccer World Cups.
Devil's Bride (2016): A 16-year-old lives in a village where women are accused of witchcraft.
Full Metal Jacket (1987): A U.S. Marine observes the dehumanizing effects the Vietnam War has on his fellow recruits.
My Left Foot (1989): Christy Brown, born with cerebral palsy, learns to paint and write with his only controllable limb: his left foot.
Rounders (1998): A reformed gambler who must return to playing big stakes poker to help a friend pay off loan sharks,
The Queen (2006): After the death of Princess Diana, Queen Elizabeth II struggles with her reaction to a sequence of events nobody could have predicted.
Zodiac (2007): A San Francisco cartoonist becomes an amateur detective obsessed with tracking down the Zodiac Killer.
6/2
The Homecoming: Collection (2015)
6/3
Headshot (2016): A man suffering from amnesia washes ashore and a young doctor nurses him back to health.
Three (2016): A cornered criminal injures himself to force the police to take him to the hospital. Once there, he refuses to be treated, buying time for his cohorts to find a way to break him out.
6/5
Suite Française (2014):  A lonely Frenchwoman begins a tentative romance with the refined German soldier residing in her mother-in-law's house.
6/10
Black Snow (Nieve Negra) (2017): Several decades after he was accused of killing his brother during adolescence, a man living in isolation is visited by his sister who convinces him to sell the lands they share.
Daughters of the Dust (1991)
Sword Master (2016): An elite swordsman is haunted by his skill, and a challenger who aims to take his place at all costs.
6/17
The Stanford Prison Experiment (2015): Twenty-four male students were selected to take on the roles of prisoners and guards in a mock prison situated in the basement of the Stanford psychology building.
6/26
No Escape (2015): An American family soon finds themselves caught in the middle of a coup in their new overseas home.
6/30
It's Only the End of the World (2016): A terminally ill writer returns home after a long absence to tell his family that he is dying.
Horror
6/1
The Sixth Sense (1999): A boy who communicates with spirits that don't know they're dead seeks the help of a disheartened child psychologist.
Young Frankenstein (1974): A grandson of the infamous scientist, struggling to prove that he is not as insane as people believe, is invited to Transylvania, where he discovers the process that reanimates a dead body.
6/10
Havenhurst (2017): A troubled young woman takes up residence in a gothic apartment building where she must confront a terrifying evil.
Animated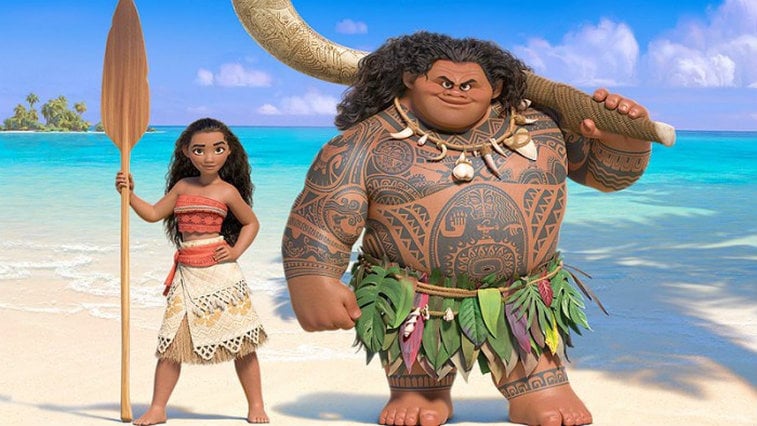 6/1
The Ant Bully (2006): After Lucas Nickle floods an ant colony with his watergun, he's magically shrunken down to insect size and sentenced to hard labor in the ruins.
6/7
Trolls (2016): Poppy, the happiest Troll ever born, and the overly-cautious, curmudgeonly Branch set off on a journey to rescue her friends.
6/20
Moana (2016): When a terrible curse incurred by the Demigod Maui reaches an impetuous Chieftain's daughter's island, she answers the Ocean's call to seek out the Demigod to set things right.
Action/adventure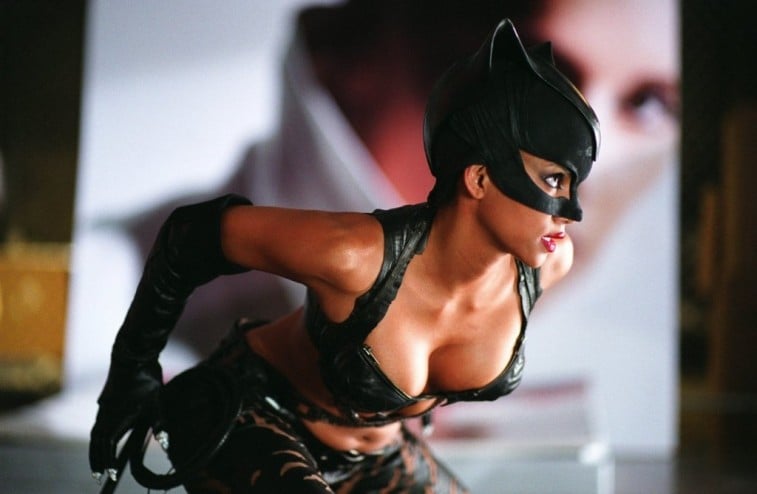 6/1
Catwoman (2004): A 2004 superhero film loosely based on the DC Comics character of the same name.
Vice (2015): An artificial human becomes caught in the crossfire between a cop and the creator of an exclusive resort where paying customers play out their wildest fantasies.
6/3
Tunnel (2016): A car salesman (Ha Jung-woo) fights for survival inside a collapsed tunnel while rescue workers race against time to free him.
Documentary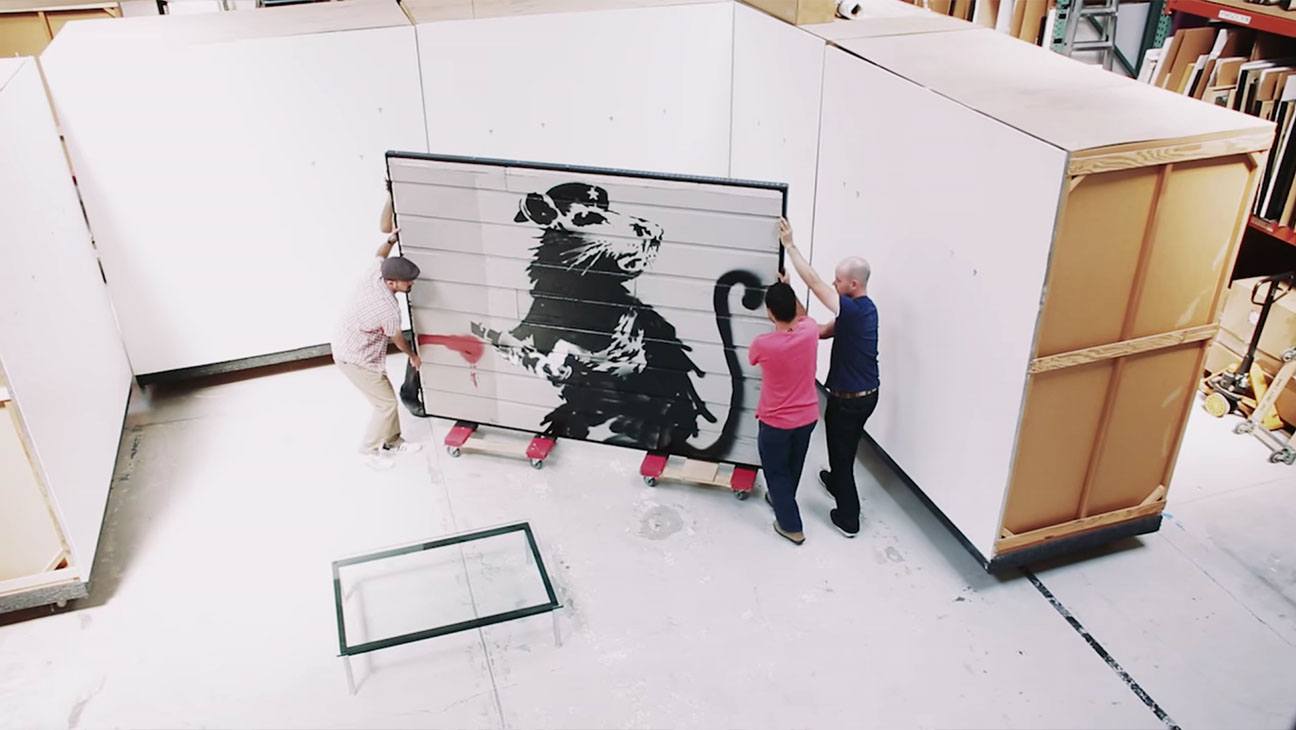 6/1
Yarn (2016): Meet the artists who are redefining the tradition of knit and crochet, bringing yarn out of the house and into the world.
6/2
Saving Banksy (2014): Banksy, a graffiti artist, leaves his mark on San Francisco in April of 2010 and goes on to become internationally known.
6/3
Blue Gold: American Jeans (2017): The story of how one unlikely garment ended up connecting us all.
6/7
Disturbing the Peace (2016): A group of former enemy combatants come together to challenge the status quo and say "enough."
6/15
Mr. Gaga: A True Story of Love and Dance (2015): The life and career of Ohad Naharin, choreographer and artistic director of the Batsheva Dance Company.
6/23
American Anarchist (2016): The story of the 1971 book The Anarchist Cookbook and of its author, William Powell.
TV shows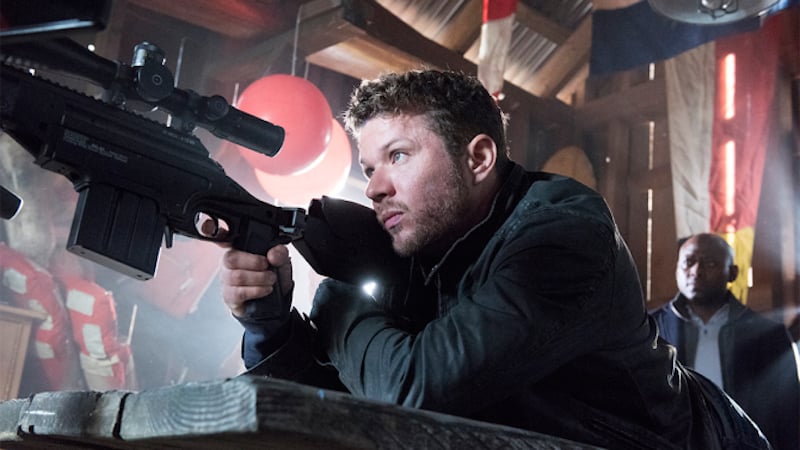 6/1
Arrow: Season 5: Stephen Amell returns as Oliver Queen in Arrow.
The 100: Season 4: A spaceship housing humanity's lone survivors sends 100 juvenile delinquents back to Earth in hopes of re-populating the planet.
Intersection: Season 2: Two wealthy businessman with car obsessions cross paths with an idealist pediatrician.
Mutant Busters: Season 2: A street-smart survivor must turn a gang of misfits into La Résistance, a commando squad of human warriors who can fight the mutants and save the planet.
Off Camera with Sam Jones: Series 3: Director Sam Jones sits down with the myriad professionals of television and movies, and other celebrities to discuss their development before fame.
West Coast Customs: Season 3: The series follows the car-customizing shop in Corona, California, and their clients' project vehicles.
6/2
Comedy Bang! Bang!: Season 5, Part 2: A takeoff on late-night talk shows features celebrity guests, comedy sketches, film shorts, and games.
6/4
TURN: Washington's Spies: Season 3:  Explores the treacherous world of the Revolutionary War and introduces Abraham Woodhull who forms the Culper Ring — America's first spy ring.
6/14
Quantico: Season 2: A drama about FBI trainees at the FBI Academy in Quantico, Virginia.
6/15
Marvel's Agents of SHIELD: Season 4: An elite team of fellow agents with the worldwide law-enforcement organization SHIELD investigate strange occurrences around the globe
6/16
El Chapo: Season 1: A look at the life of notorious drug kingpin, El Chapo, from his early days in the 1980s.
Aquarius: Season 2: A gritty 1960s cop drama about two detectives who investigate the case of the unhinged manipulative small-time crook Charles Manson, who's slowly building his cult.
6/17
Grey's Anatomy: Season 13: The latest season of ABC's flagship medical drama.
Scandal: Season 6: Olivia Pope and her gladiators navigate the presidential election, following the end of President Fitz's term.
6/18
Shooter: Season 1: An expert marksman living in exile is coaxed back into action after learning of a plot to kill the president.
6/21
Baby Daddy: Season 6: A man raises his little girl with the help of his brother, his two close friends, and his overbearing mother.
Young & Hungry: Season 5: A wealthy entrepreneur hires a food blogger to be his new personal chef.
6/30
Chef & My Fridge: Collection: An international food travel series.
Comedy specials
6/15
Marco Luque: Tamo Junto: A stand-up special featuring Marco Luque.
6/20
Rory Scovel Tries Stand-Up For The First Time: Rory Scovel performs stand-up in Atlanta, where he shares his deepest thoughts about relationships, religion, politics, and the "Thong Song."
6/27
Chris D'Elia: Man on Fire: Comic Chris D'Elia hits the stage in Vancouver and shares personal stories about marriage, not having kids, buying pants for your friends, and more.