Netflix Original Movies to Watch Out For in 2018
Netflix original movies have been coming out so quickly that it's becoming difficult to keep up. Already in 2018, the streaming service has released eight originals, including The Cloverfield Paradox and Mute. Looking ahead at the rest of the year, there are plenty more original films on the way — many of which have potential to be excellent and a few of which could even receive Oscar nominations.
Here's a look at some of the Netflix original films to keep an eye out for in 2018.
1. Kodachrome — April 20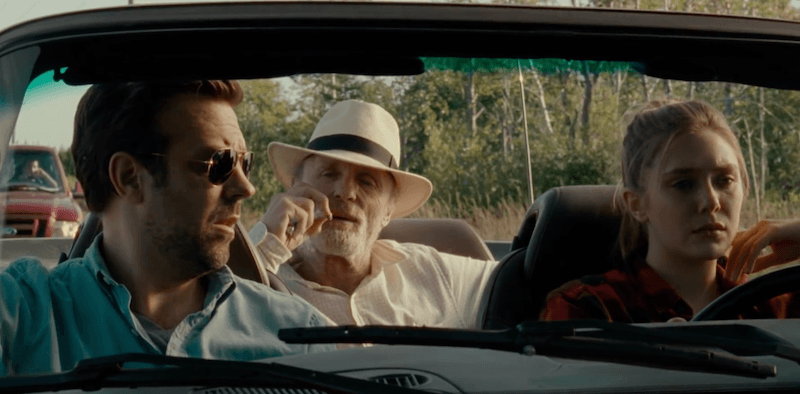 In Kodachrome, a man goes on a road trip with his estranged, dying father. They're on a mission to get a roll of Kodachrome film developed at the last lab in the country still doing so.
Jason Sudeikis plays the lead character in this movie from Mark Raso, while Ed Harris plays the father. Elizabeth Olsen also stars as the assistant of Sudeikis' character, who goes on the road trip, too.
The film has received mostly positive reviews from critics, who have praised Sudeikis' performance in particular.
Next: This comedy from Adam Sandler is the directorial debut of a veteran comedy writer and actor.
2. The Week Of — April 27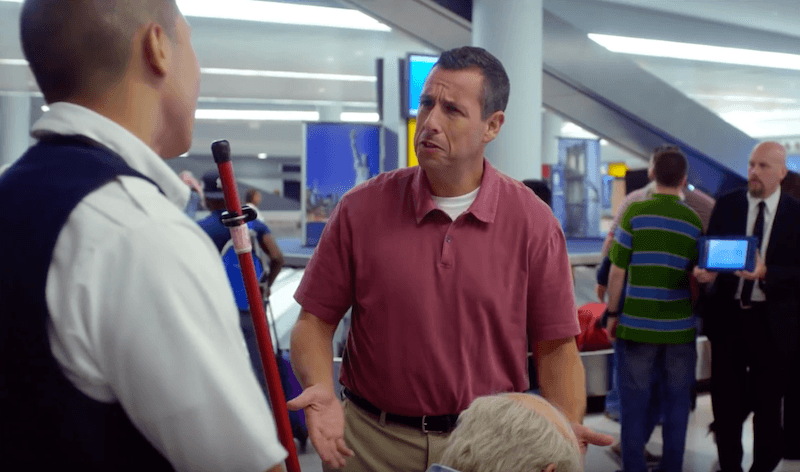 Adam Sandler signed a four-picture deal with Netflix back in 2014, and The Week Of is the fourth and final movie in that agreement. In this comedy, Sandler stars opposite Chris Rock; the two play fathers whose children are getting married, but everything leading up to the wedding goes wrong.
The Week Of is the directorial debut of Robert Smigel, a comedy writer and actor who has worked on Saturday Night Live, Late Night with Conan O'Brien, and more classic TV shows. In addition to Sandler and Rock, the film also stars Steve Buscemi and Allison Strong.
Next: This new thriller stars Martin Freeman in the lead role. 
3. Cargo — May 18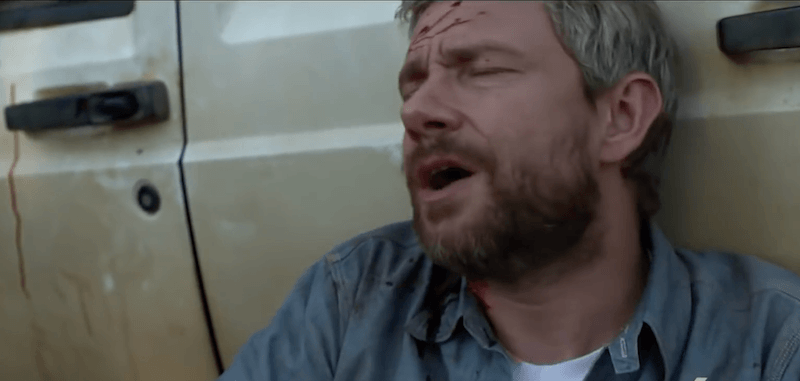 In Cargo, Martin Freeman plays a father who only has 48 hours to live after being infected with a deadly virus. He journeys through Australia in an attempt to save his baby daughter and find her a new home.
The film is directed by Yolanda Ramke and Ben Howling, and it's based on a short film that gained a lot of attention on YouTube back in 2013. It also comes from the producers of the brilliant Australian horror movie The Babadook.
Next: This new movie comes from the director of one of the best films of 2015.
4. Hold the Dark — June 1
Jeremy Saulnier's last film was the amazing horror-thriller Green Room. Now, he's following that up with Hold the Dark for Netflix. This new thriller is based on a novel by William Giraldi.
In it, a young boy is killed by a wolf in an Alaskan village. When a wildlife naturalist comes in to assess the situation, he becomes involved "in a dangerous triangle with the boy's grieving mother and unstable father, sending them all on a violent odyssey to the edge of their own humanity," according to Variety.
Alexander Skarsgård stars in the lead role, alongside Riley Keough (Logan Lucky), James Bloor (Leatherface), James Badge Dale (The Departed), and Jeffrey Wright (Westworld).
Next: This drama stars Kathryn Hahn and Paul Giamatti.
5. Private Life — Sept. 21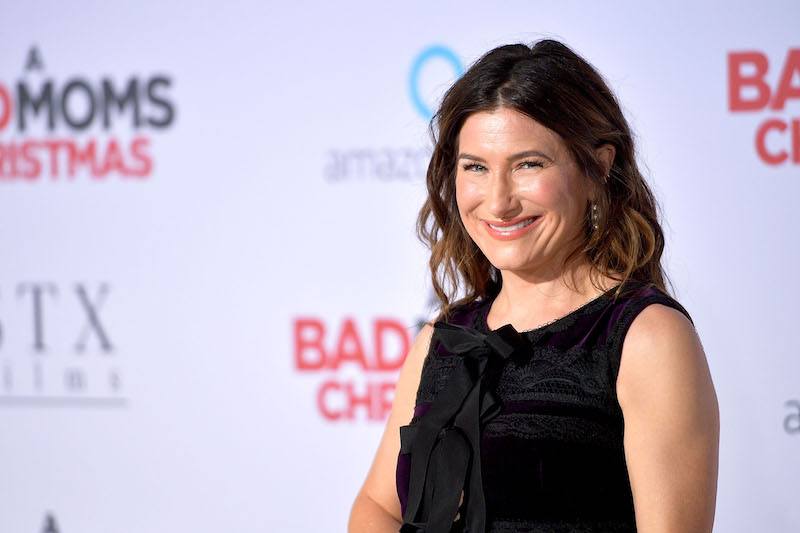 Kathryn Hahn stars in Private Life as an author undergoing fertility therapies in an attempt to get pregnant. This puts a strain on her relationship with her husband, played by Paul Giamatti.
Written and directed by Tamara Jenkins, the film has received positive reviews from critics, currently holding a score of 94% on Rotten Tomatoes.
Next: This new movie comes from the director of two of the best action films of the past decade.
6. Apostle — Sept. 28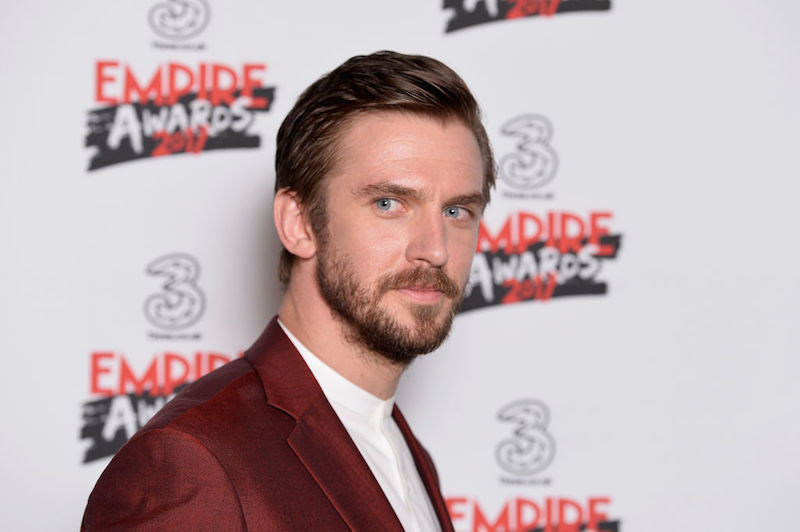 Gareth Evans is the man behind the excellent martial arts movies The Raid and The Raid 2. His latest is a period piece set in 1905 called Apostle.
Dan Stevens stars in the film as Thomas Richardson, a man whose sister is kidnapped by a religious cult demanding ransom. According to Variety, "It soon becomes clear that the cult will regret the day it baited this man, as he digs deeper and deeper into the secrets and lies upon which the commune is built."
The movie also stars Michael Sheen, Lucy Boynton, Mark Lewis Jones, Bill Milner, Kristine Froseth and Paul Higgins.
Next: This movie comes from the director of several Oscar-nominated films.
7. The Highwaymen — Oct. 19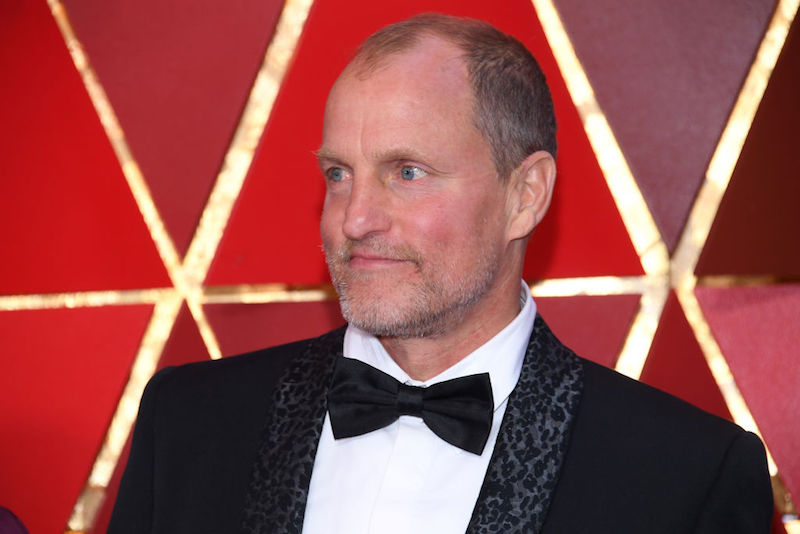 Director John Lee Hancock has helmed a number of well-reviewed biopics in recent years, such as The Blind Side, Saving Mr. Banks, and The Founder. His latest movie, The Highwaymen, is once again based on a true story.
It's about Frank Hamer and Manny Gault, the men who tracked down and killed legendary outlaws Bonnie and Clyde. The movie has an excellent cast, as Kevin Costner plays Hamer and Woody Harrelson plays Gault.
Kathy Bates, John Carroll Lynch, Kim Dickens, Thomas Mann, and William Sadler also star.
Next: This movie comes from a director whose first two movies both received Oscar nominations.
8. Velvet Buzzsaw — Oct. 26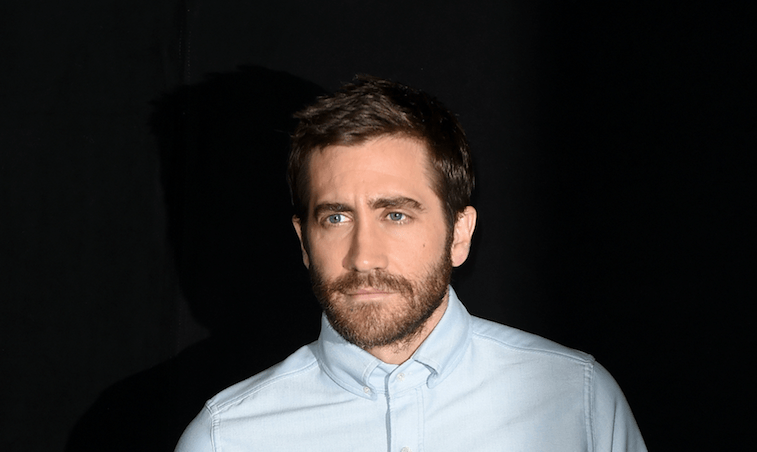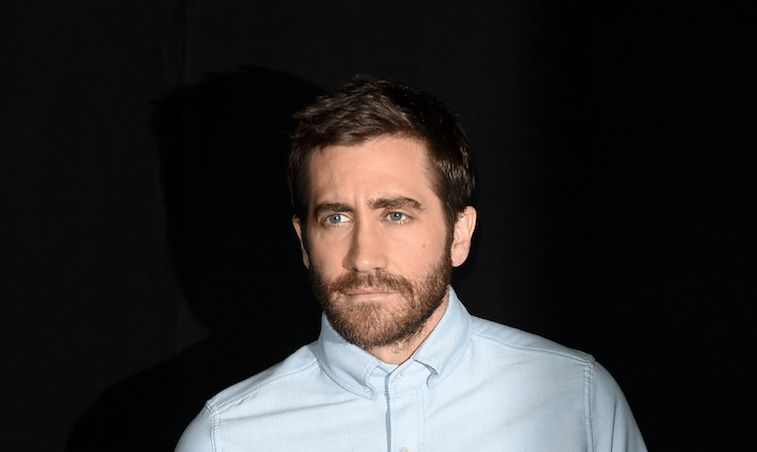 Director Dan Gilroy made his directorial debut in 2014 with the incredible Nightcrawler starring Jake Gyllenhaal. His second film was Roman J. Israel, Esq., which earned Denzel Washington an Oscar nomination.
Now, Gilroy is reuniting with Gyllenhaal for his third film, a horror movie called Velvet Buzzsaw. We don't know a lot about the plot at the moment, but according to Variety, it follows "big-money artists and mega-collectors who pay a high price when art collides with commerce." Gilroy previously said that it would focus on a variety of characters in the world of contemporary art.
Natalia Dyer, Tom Sturridge, Toni Collette, John Malkovich and Billy Magnussen also star.
Next: This movie comes from another director behind several Oscar-nominated films.
9. Norway — Nov. 2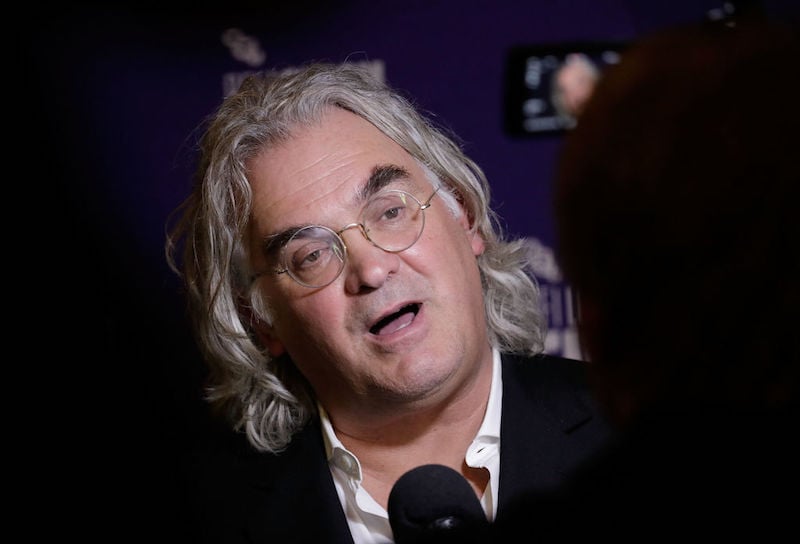 Director Paul Greengrass has helmed a number of excellent movies about real-life events, including Bloody Sunday, United 93, and Captain Phillips. His latest is Norway, a movie about the 2011 Norway terrorist attacks, which left 77 people dead.
The cast will mostly be unknown to American audiences, as it consists entirely of Norweigan actors. Given the love that United 93 and Captain Phillips got at the Oscars, it wouldn't be surprising to see this one end up at the Oscars as well.
Next: This historical drama starring Chris Pine also has potential to get some Oscar nominations.
10. Outlaw King — Nov. 23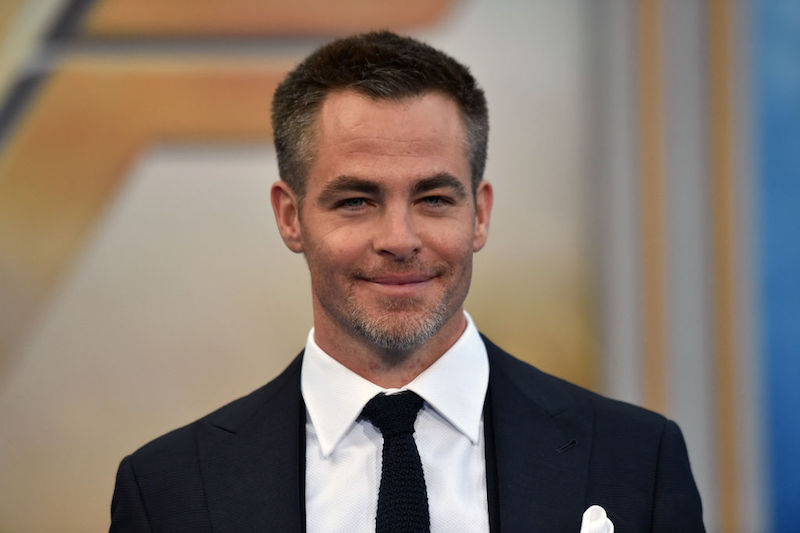 In Outlaw King, Chris Pine plays Robert the Bruce, who must regain control of Scotland after being defeated and made an outlaw by the King of England. Pine stars alongside Aaron Taylor-Johnson, who plays James Douglas.
Outlaw King will be directed by David Mackenzie, who previously helmed the Best Picture nominee Hell or High Water in 2016. The film will hit Netflix in November 2018. If it's extraordinarily, it could wind up earning an Oscar nomination or two.
Next: This movie reunites Greta Gerwig with her frequent collaborator. 
11. Untitled Noah Baumbach movie — Nov. 30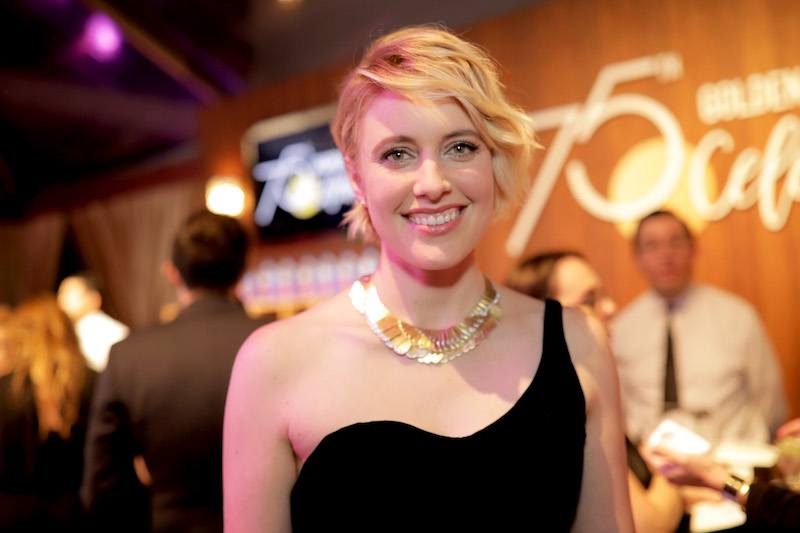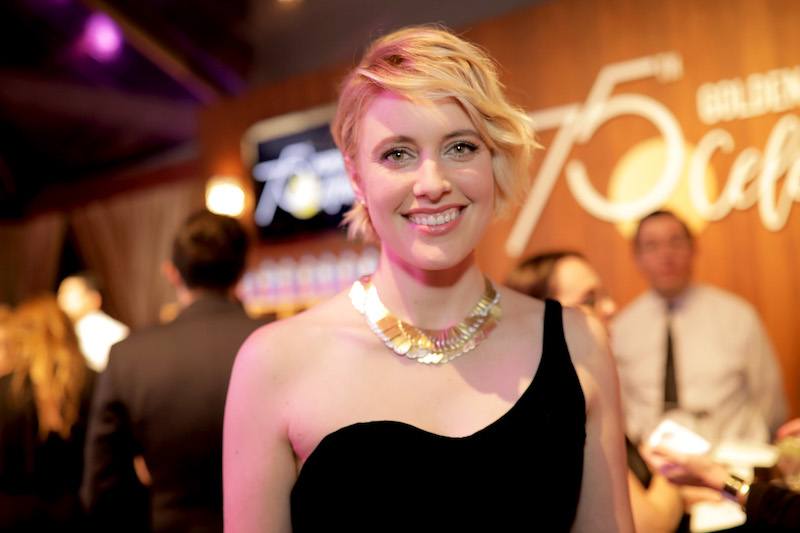 Writer and director Noah Baumbach's 2017 film, The Meyerowitz Stories, was distributed by Netflix, and his latest film is heading to the streaming service as well.
We don't know much about the movie so far, although it will reportedly revolve around an "unfolding divorce that spans from New York City to Los Angeles." But we do know that it will star Adam Driver, Scarlett Johansson, Laura Dern, Merritt Wever, and Greta Gerwig. This reunites Baumbach with Gerwig, who he previously worked with on Greenberg, Frances Ha, and Mistress America.
Next: This post-apocalyptic movie based on a novel stars Sandra Bullock.
12. Bird Box — Dec. 21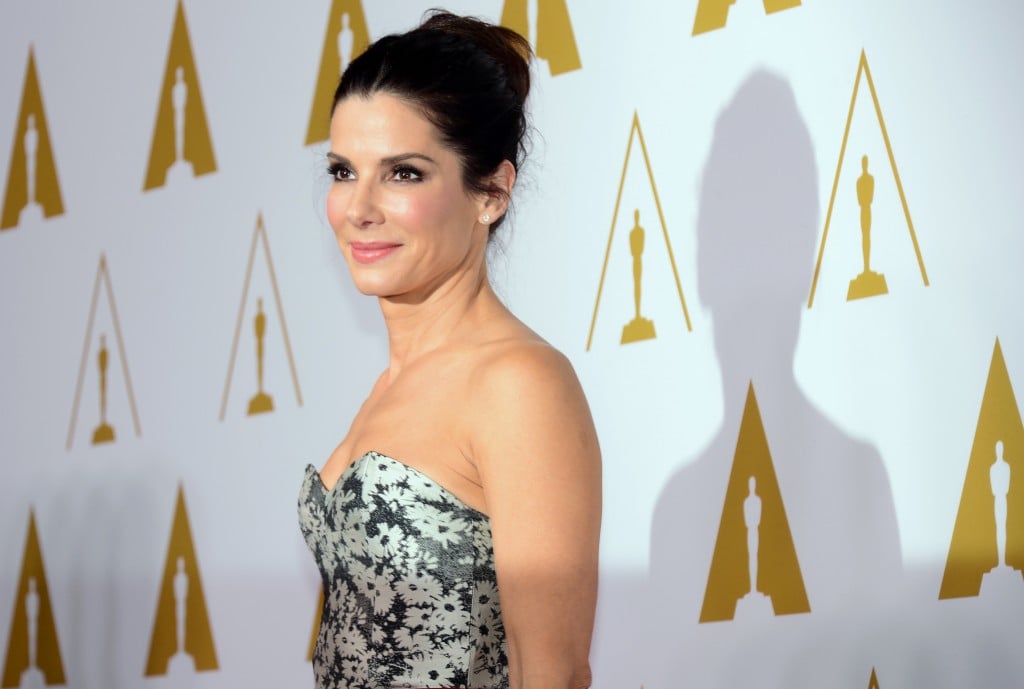 Based on the novel of the same name, Bird Box is a thriller that takes place in an apocalyptic near-future; a woman and her two children must survive while traveling downriver.
Starring in the lead role of Malorie is Sandra Bullock, while Sarah Paulson stars as Malorie's sister. Also starring are Rosa Salazar, Danielle Macdonald, John Malkovich, and Jacki Weaver.
This is the latest film from Susanne Bier, the Oscar-winning director of The Night Manager.
Next: This new holiday movie stars Kurt Russell.
13. Untitled Kurt Russell Christmas movie — December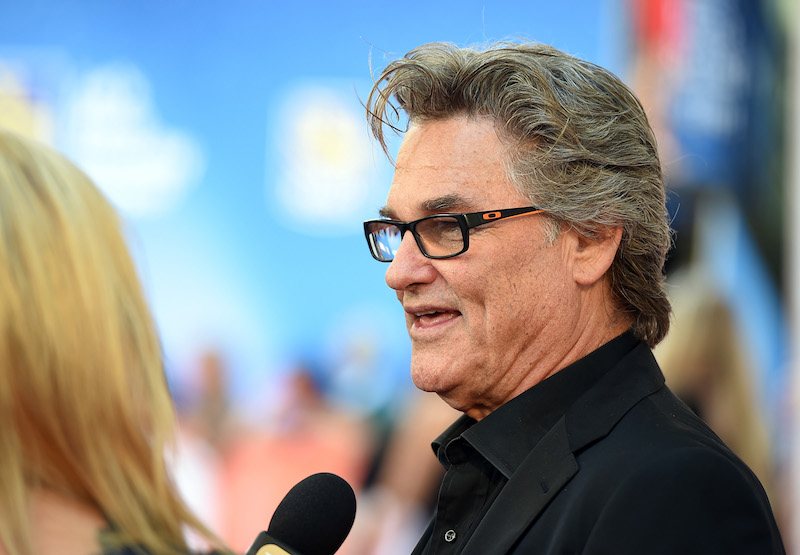 Just in time for the holiday season in 2018, Netflix will release a new Christmas movie starring Kurt Russell as Santa Claus.
According to The Hollywood Reporter, this movie will revolve around two siblings who, while trying to prove that Santa is real, accidentally cause his sleigh to crash. They then have to help him get back on track in order to save Christmas.
Starring as the kids are Judah Lewis (The Babysitter) and Darby Camp (Big Little Lies). Home Alone director Chris Columbus will produce, and The Angry Birds Movie's Clay Kaytis will direct.
Next: This movie stars two stars of great NBC sitcoms.
14. Like Father — TBD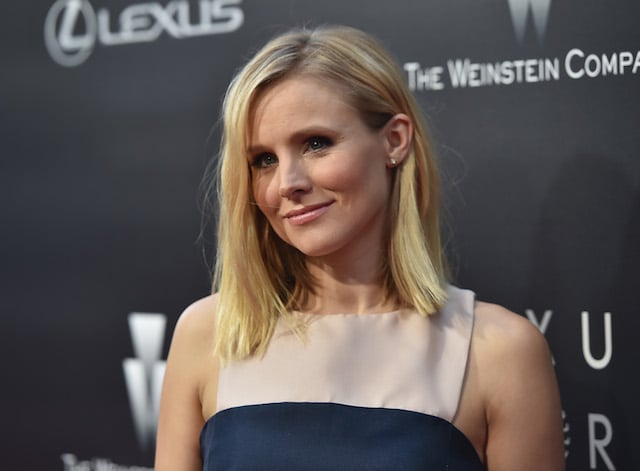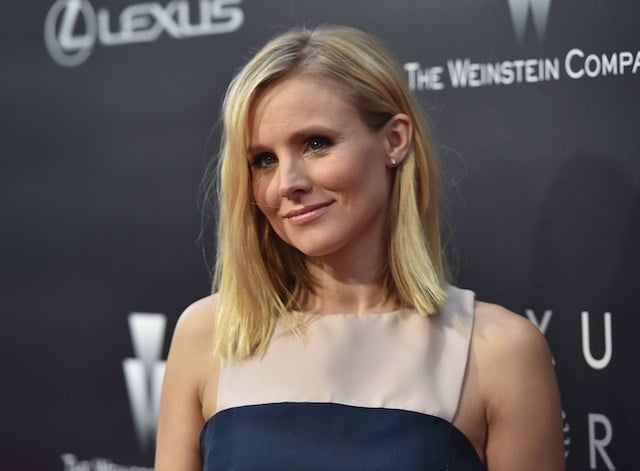 Two NBC sitcom stars, Kristen Bell and Kelsey Grammer, are teaming up for the new Netflix comedy Like Father.
Bell will be playing a workaholic woman whose fiancé leaves her at the altar. She goes on her honeymoon cruise, only to wind up running into her father, who left her and her mom when she was a kid.
The film is the directorial debut of actress and screenwriter Lauren Miller Rogen, Seth Rogen's wife. She previously wrote the 2012 Sarah Silverman comedy For a Good Time, Call...The movie does not currently have a release date.
Next: This new movie stars a Star Wars actor and a Sopranos actress.
15. The Land of Steady Habits — TBD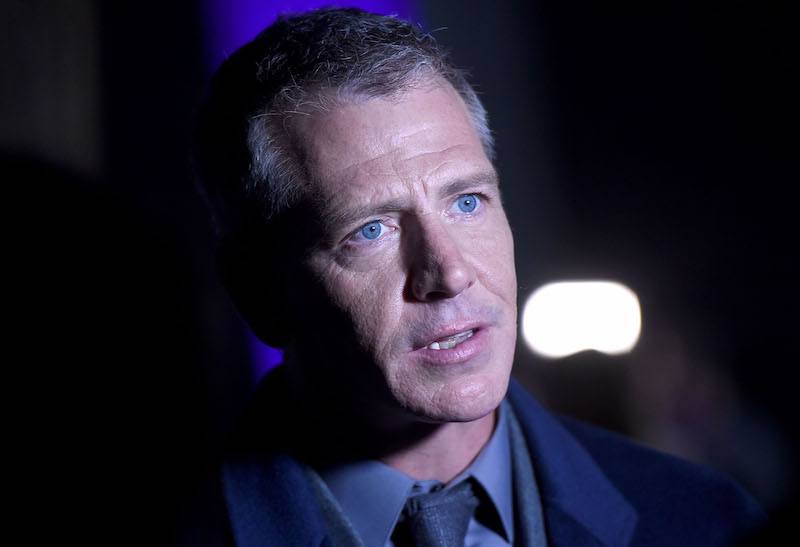 The Land of Steady Habits follows a newly-retired man in his mid-50s who decides to leave his wife and buy a condo, leaving the "land of steady habits" in the affluent hamlets of Connecticut. "Stripped of the comforts of his previous identity, he embarks on a clumsy and heartbreaking journey to reconcile his past with his present," according to Deadline.
Ben Mendelsohn plays the lead character, while Edie Falco stars as his wife and Thomas Mann as his son. Connie Britton and Elizabeth Marvel also star. The movie doesn't yet have a release date, but it's expected to come out sometime in 2018.
Check out The Cheat Sheet on Facebook!