Netflix Partners With 3 Cable Providers to Bring Content to TV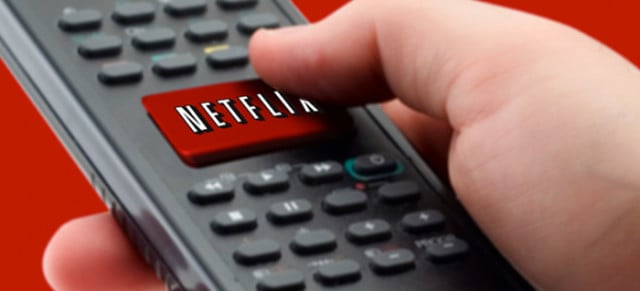 Some lucky cable subscribers will soon be able to watch Orange is the New Black and other Netflix (NASDAQ:NLFX) television content on their TVs without attaching a computer, gaming console, or Roku first.
NBC reports that about 700,000 cable subscribers will be affected by Netflix's deal with three cable companies: CN Communications, Atlantic Broadband, and Grande Communications. This is the first time that Netflix has made a deal like this one in the United States. It has similar distribution deals it made last year in the United Kingdom and in Sweden, suggesting that Netflix won't be killing off cable service quite yet.
Instead, it can have a symbiotic relationship with cable services through a TiVo DVR in the meantime. Bloomberg reports that customers in Texas, Chicago, and the Eastern United States who want Netflix will have to pay for it as an additional fee to their cable bill, similar to how users pay additional fees for more movie channels or for pay-per-view.
Online steaming service Netflix started out as a DVD rental program with a side Internet steaming option, but the online streaming eventually outgrew the DVD segment to become one of the most popular subscription-based streaming services. Some viewers even opt to have Netflix instead of cable services, as the company's subscription fee is much lower than the average cable bill.
Today, cable television faces competition from not only Netflix but from Hulu and other online streaming services. Even AOL is getting into the competition with its recent deal with Miramax. For cable companies, this means that they have to compete with services and television shows that never make it to the small screen via cable or satellite, but through gaming consoles and connected computers.
For lucky viewers affected by the deal, this means more options. Users who want to watch cable television can now do so without paying for channels and content they do not want. For example, it makes no sense for someone who does not enjoy watching sports to get three ESPN stations when they'd rather just watch movies or television shows instead.
Depending on the service, episodes of current shows can appear as early as the day after they are shown on television. Add this to streaming services producing their own television shows, and cable's got some competition. Netflix and the three cable companies decided to make a deal rather than compete for viewers right now, edging the streaming services' path into cable television.
In the end, every party here wins for now. The three cable companies get Netflix content. Netflix gets into cable company-provided TiVo boxes. Viewers get to watch House of Cards and Orange is the New Black.
More From Wall St. Cheat Sheet: