Netflix's New Show Has People Competing to Stay in Leonardo DiCaprio's Rental House
Netflix has been the place to be when it comes to catching addicting series and impressive movies. The streaming platform features more than just original content that gives big box-office hits and talked about television series a run for their money. Netflix also offers an expansive library of content the hails from other sources as well. Now the streaming giant is expanding their reality show roster with Instant Hotel.
What's the premise of 'Instant Hotel'?
#InstantHotel is Netlix's new greatest show. It's like House Hunters meets Survivor. Aussies sure know how to put on some prime reality television, with good old fashioned back stabbing and snarky backhanded comments…all in that delectable accent to boot.

— The Real Dr. Doolittle (@lil_kdoo11) January 15, 2019
Instant Hotel is an Australian reality series that originally premiered in Australia in 2017. The show follows five two-person teams as they compete to create the best bed and breakfast. Once the b&bs are complete, each team stays at another teams "hotel" where they get to recuperate after their grueling work on their own property.
While you'd think a judge or panel of judges would be at the helm of this show, it operates a little differently. The teams are tasked with truthfully rating the experiences they receive at their competitor's properties. They gauge things like cleanliness, location, sleep quality, value, and of course whether or not they would book a stay there in the future.
Considering the competitors are responsible for rating each other there's a lot of tension in the show. Whether its real or not is arguable, but regardless the show makes for an exciting watch.
Leonardo DiCaprio's name was kept a secret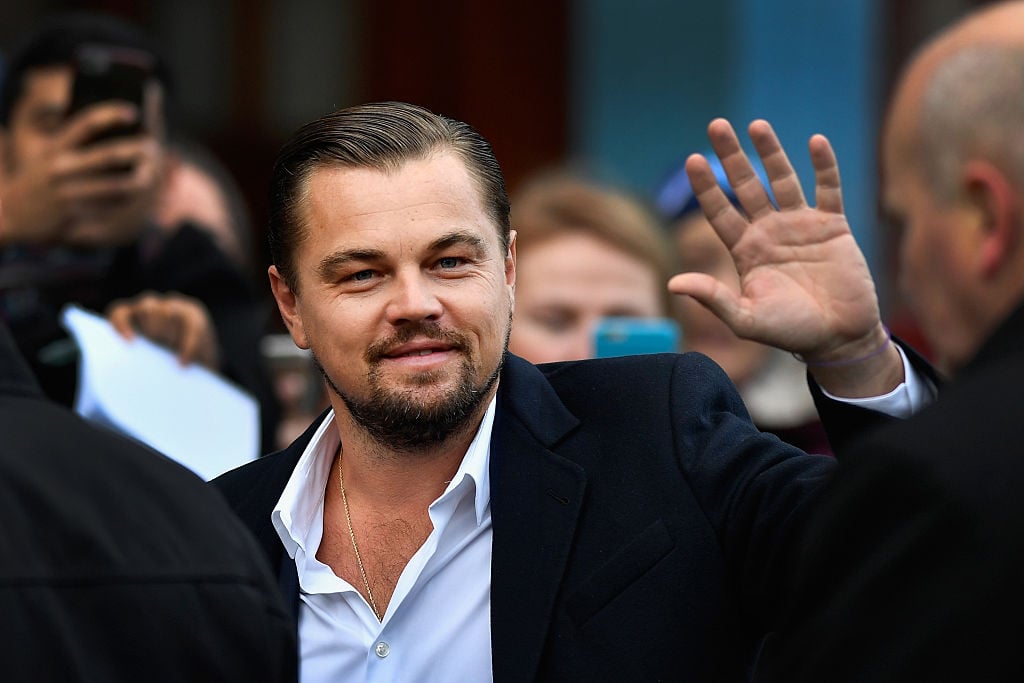 No competition show is complete without a grand prize. In Instant Hotel's case, it's an all expenses paid trip to the beautiful Palm Springs. Throughout the first season, competitors weren't told much. All they knew was that if they won they would be shipped off to a luxurious short-term rental in the Golden State. One of the major appeals of what is dubbed one of the "most exclusive instant hotels" was the mystery owner who was kept under wraps, until now.
The mystery owner's name goes public
https://twitter.com/DECASOhome/status/964685390803275777?s=19
The grand prize deets have been released, and the rumor of a celebrity owner was right on the money. Winners will be granted a stay at Leonardo DiCaprio's rental house. The star's property is located at 432 Hermosa Place in the center of warm and sunny Palm Springs, California. It isn't in just any old neighborhood either. The sprawling estate is located near Old Las Palmas, one of the most sought after areas in Palm Springs.
Welcome to Leonardo DiCaprio's Dinah Shore Estate
The Mid-Century house is an iconic architectural masterpiece that was designed by Donald Wexler back in 1964. It's constructed on 1.3 acres of gorgeous desert oasis, offering a relaxing, secluded experience. The massive property includes 6 bedrooms, 7.5 bathrooms, and a magnificent chef's kitchen spread across three structures; the main house, the pool guest house, and the casita near the tennis court. The furnished property sports floor-to-ceiling windows overlooking beautiful palm trees all around.
The estate is within walking distance of live theatres and galleries for art enthusiast and fine dining for food connoisseurs.
How much did DiCaprio's Dinah house cost?
You can now rent Leonardo DiCaprio's luxurious Palm Springs home: https://t.co/E6770VenDj via @CNNStyle pic.twitter.com/9Hb6Q0bQ9u

— CNN (@CNN) March 9, 2016
A quick look at Zillow reveals that the 7,022 square foot home is currently estimated to be worth $6.5 million. That breaks down to an insane $30,000 monthly payment though DiCaprio probably purchased the place outright considering his extremely impressive net worth.
DiCaprio added the property to his real estate portfolio in February 2013 at the price of $5.32 million. While still expensive, that's quite a bit less than the current purchase price. DiCaprio didn't just leave it as is,  he also paid for a variety of renovations to help bring out the home's modern flair. Now it's one of the most sought after vacation and event spots in Palm Springs.
If you're interested in living like the Hollywood elite you can help DiCaprio recoup some of his investment (not like he needs it) for as "little" as $3750 a night.