'New Amsterdam': Did the Show Just Kill Off a Major Character?
For fans of NBC's medical drama New Amsterdam, the show's freshman season has been a real whirlwind of emotions. From medical director Max's (Ryan Eggold) cancer diagnosis to a storm that left the entire hospital without power for a night, this show has seen new twists each week that leave fans wanting more.
With the crazy season finale, it is likely that you have many questions about what will happen next to your favorite group of TV doctors. For anyone concerned about the season finale, or who may have missed it altogether, here is an overview of everything you may have missed this season on New Amsterdam.  
What is 'New Amsterdam' about?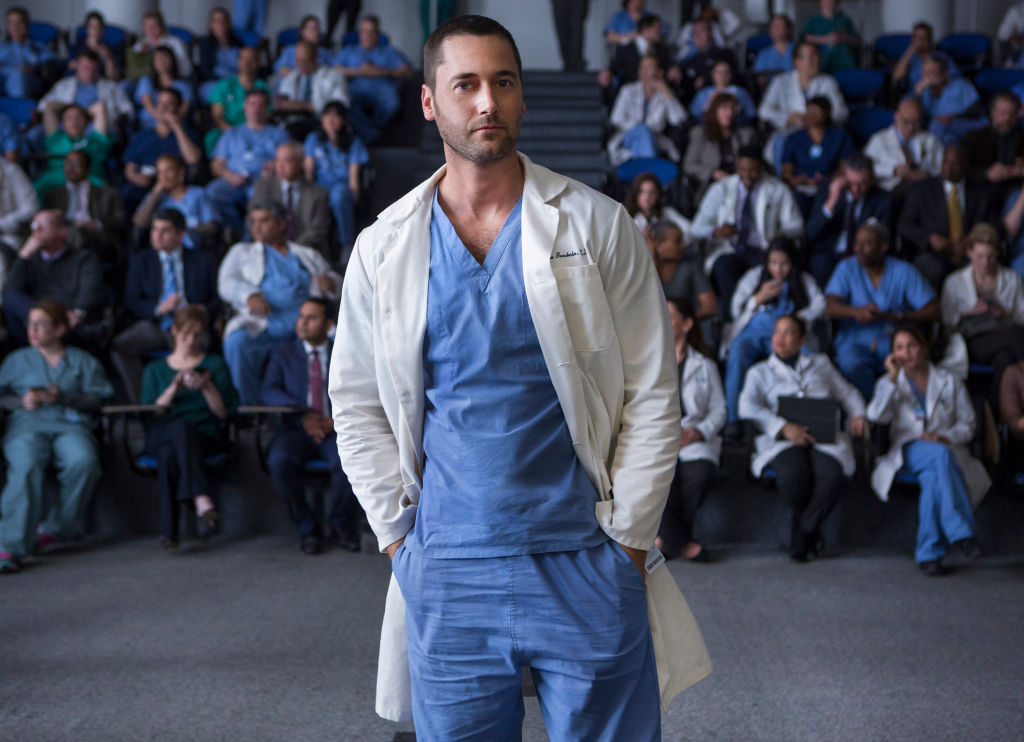 The premiere season of New Amsterdam introduced us to the lives of the Doctors at New Amsterdam, a fictional public hospital in New York City (inspired by Bellevue Hospital) where the needs of patients come before money.
Things start a bit rocky in this show as Max — who was recently appointed medical director at a hospital where medical directors leave every few months — takes over the hospital and tries to revolutionize the way patients are treated. His goal is to help everyone no matter the cost, and he is known for his catchphrase: "How can I help?"
However, Max's radical attempts at singlehandedly changing the face of healthcare often put him at odds with the dean of medicine and the board of directors at the hospital. Further complicating matters is the fact that he and his pregnant wife Georgia struggle with their relationship and the health of her and the baby from the beginning.
A major plot point in the series is the fact that Max has been diagnosed with cancer, which requires him to undergo intense chemo and radiation that causes his health to rapidly decline, and that makes it difficult for him to do his job. Fortunately, Max has Dr. Helen Sharpe by his side.
Dr. Sharpe is head of oncology at New Amsterdam, and she is one of Max's closest friends at the hospital. While their relationship is complex, and their frequent disagreements over his treatment plan led her to transfer him to another oncologist for a short period, she is always there when he needs her. Max even went on to make Dr. Sharpe his deputy director to help him run the hospital as his health falters.
This season also introduced us to other key characters such as Dr. Bloom (the head of the E.R. who has to go to rehab for her addiction to Adderall), Dr. Iggy Frome (head of the psychology department), Dr. Kapoor (head of neurology), and Dr. Reynolds, whom Max appoints to take over the cardiology department at the beginning of the season.
At the end of the season's penultimate episode, we see Dr. Bloom out of rehab, trying to tell Max that she has decided to resign from the hospital. Finally tracking him down at his apartment, Dr. Bloom is shocked to discover Max opening the door covered in blood, which is where the finale picks up.
What happened in the 'New Amsterdam' season finale?
As it turns out, the blood is not Max's but is that of his wife Georgia, who is bleeding uncontrollably. Unfortunately, paramedics are too far away to get to them in time, and Max and Dr. Bloom must decide whether to save Georgia or the baby. Dr. Bloom realizes that this is a decision that Max wouldn't be able to make without it haunting him for the rest of his life, so she makes the choice for him, deciding to perform a risky at-home Cesarean section (C-Section), which was when the drama started to pick up.
Elsewhere, Dr. Sharpe raced toward Max in an ambulance with medical supplies needed to save Georgia, but it does not look like they will make it in time. When the ambulances finally arrive, a healthy baby has been born, but Dr. Bloom is doing CPR on Georgia who has lost a great deal of blood.
Fortunately, a quick-acting Dr. Sharpe gives Georgia epinephrine and uses a defibrillator to restart her heart. The team quickly gets Georgia, Max, and Baby Luna into an ambulance joined by Dr. Sharpe and Dr. Bloom, and it momentarily looks like this episode will have a happy ending.
Things aren't that simple: On the way to the hospital, their ambulance is sideswiped by a lawyer who stole an ambulance after New Amsterdam doctors discovered he had swallowed a balloon of cocaine. This leaves the episode to end on a devastating scene in which Georgia is being rolled away on a gurney unconscious, Dr. Bloom has been ejected from the ambulance and looks to be in critical condition, and Dr. Sharpe seems to be MIA altogether. Fortunately, it looks as though Max and Luna escaped relatively unscathed.
The episode ends with paramedics covering a body with a sheet, hinting at the fact that someone died in the accident.
Who died on 'New Amsterdam'?
The season then ends on a major cliffhanger, as it is clear that someone has died, but there is no hint as to who it is, and fans are understandably in shock. Of course, many people began to hope that this cliffhanger was meant for drama and that all of our key castmembers would be okay, as we do not see what happened to the ambulance driver and it could be him under the sheet.
Unfortunately, this is not the case as the show's executive producers have dashed these hopes by claiming that "one of our key cast is dead." That said, who has died is meant to be a mystery until next season, as the executive producers claim that it could be anyone at this point and that even the cast do not know if they are returning next season yet.
While at this point it looks like the most likely candidates for who was under that sheet are either Dr. Bloom or Dr. Sharpe, it is also possible that Georgia's life could be at risk as she was taken away in serious condition. Many people suspect that Dr. Sharpe is the one under the sheet as she is the only one we do not see after the accident. It could also be that a character that is seemingly fine dies from post-accident issues.
Unfortunately, fans will have to wait a while for this cliffhanger to be resolved, as this show is not set to return until the fall. Until then, we are left to wonder about which of our favorite characters has been lost