New Details Emerge About Kanye West and Jay-Z's Reunion At Diddy's 50th Birthday Party
Kanye West and Jay-Z used to be pals. The two met in the late 1990s when West was hired to produce records for Jay-Z's Roc-A-Fella Records and went on to build a strong partnership. Their relationship produced the hip hop masterpiece Watch the Throne (2011) and several other hits. But the pair had a major falling out in 2016.
In the years that followed, a lot of shade was thrown between them, and they totally distanced themselves from each other. But now, it seems that they've put those problems behind them. The "Otis" rappers recently came face-to-face at a party and were in all smiles. Here's everything you need to know about Kanye West and Jay-Z's reunion.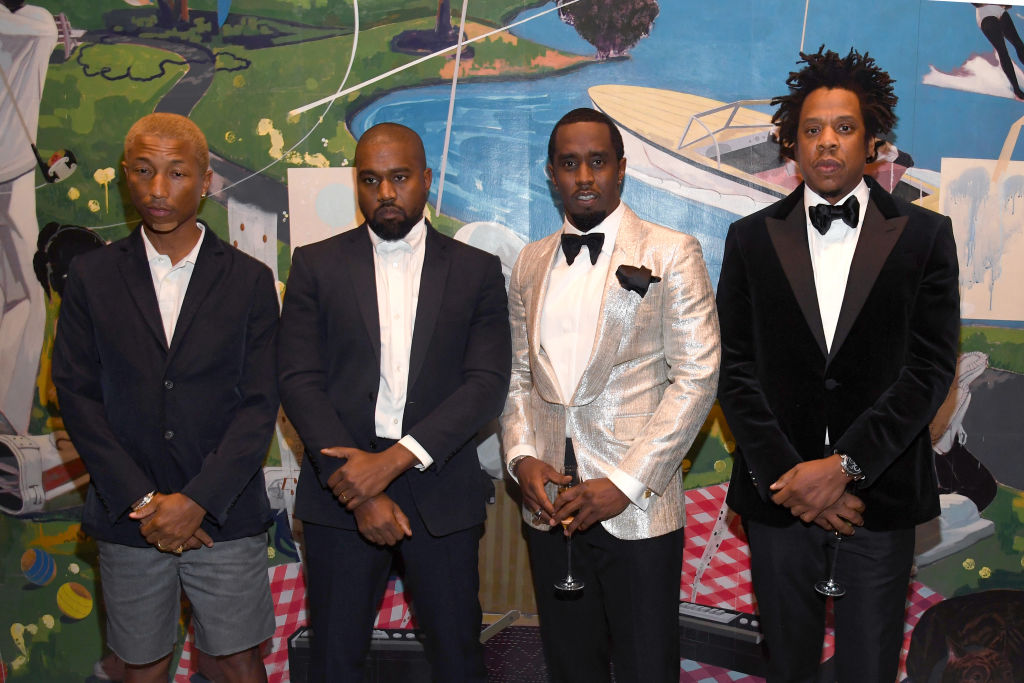 But first, why were they feuding in the first place?
Their relationship grew tense after Jay-Z and Beyoncé skipped West's 2014 wedding to Kim Kardashian. At the time, the Carters were experiencing marital issues and chose not to come. In response, West called out his former mentor for his absence. He also criticized the 4:44 artist for not reaching out to check on Kardashian after she got robbed in Paris.
"Don't call me after the robbery and say, 'How you feelin'?' You wanna know how I'm feeling? Come by the house," West said at a stop on his 2016 Saint Pablo tour (via iHeartRadio). "Bring the kids by the house, like we're brothers. Let's sit down." 
West continued venting at a later tour stop, saying, "Jay Z—call me, bruh. You still ain't called me. Jay Z."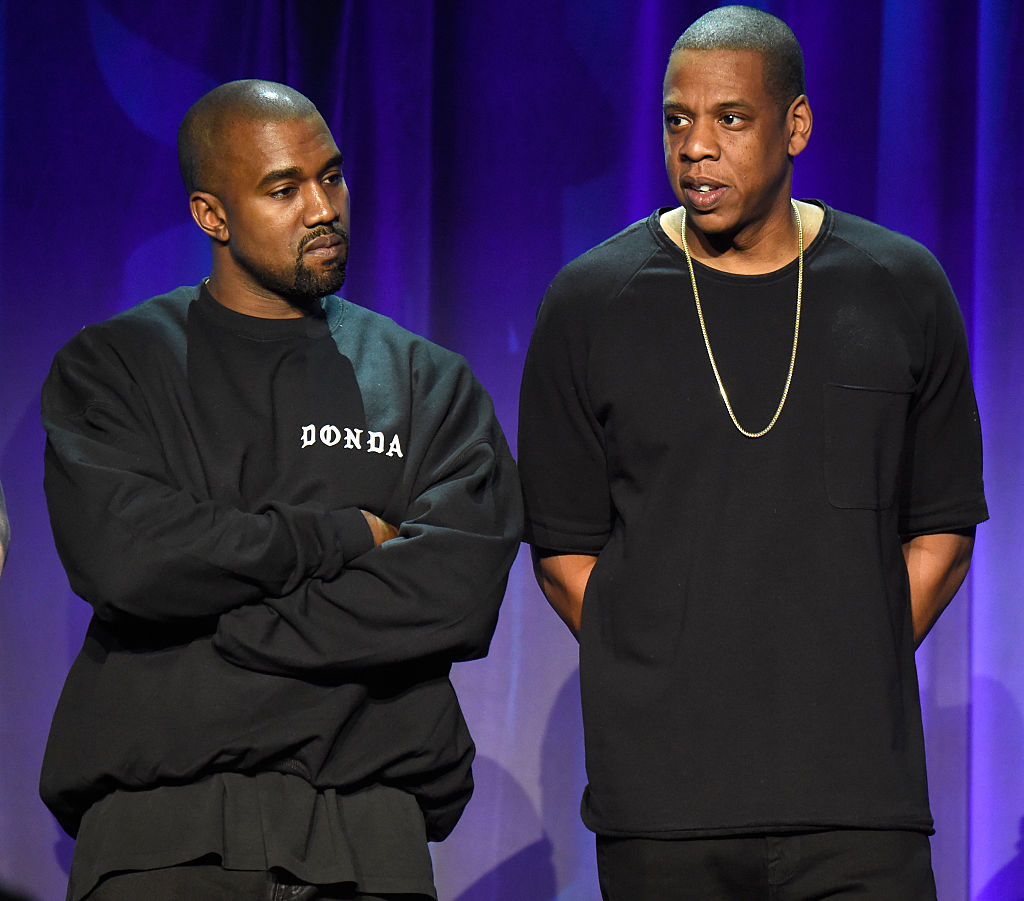 But Jay-Z didn't want to talk. He said in an August 2017 interview with Elliott Wilson that West had hurt his feelings.
"What really hurt me was, you can't bring my kids and my wife into it," he explained. "Kanye's my little brother. … We've gotten past bigger issues. But you brought my family into it and now it's a problem with me. Now, it's a real, real problem."
West subsequently reached out to talk about their issues and make amends, per TMZ.
By November 2017, Jay-Z and West were back on speaking terms. But Jay-Z admitted to Dean Baquet of The New York Times that there was still some tension.
"That happens. In the long relationship, you know, hopefully when we're 89 we look at this six months or whatever time and we laugh at that," Jay-Z explained.
Kanye West and Jay-Z reunite
On Dec. 14, West and Jay-Z attended Diddy's 50th birthday party. In a video making its rounds on the Internet, the men can be seen approaching each other, smiling, and shaking hands.
At another point, West and Jay-Z posed for photos. It's the first time the "No Church in the Wild" rappers have been photographed together since an event for the 2016 MTV Video Music Awards.
"There was no drama between Kanye and Jay-Z," a source told E! News on Dec. 15. "The night was all about love for Diddy and that was apparent. Whatever happened in the past was left in the past. They posed for pictures and hugged. They were happy to see each other and very friendly."
"It was a room full of a lot of old friends and legends who don't get to see or talk to each other all that often," the source added. "Everyone seemed genuinely happy to come together for the occasion. Kanye and Jay Z chatted for a few minutes and then made the rounds."
TMZ later reported that West and Jay-Z made total amends earlier in 2019. They've reportedly met up on several other occasions, and they're allegedly working together again.
We're so glad to see them getting along.