New Disturbing Details About Matt Lauer's Final Days at the 'Today' Show Will Shock You
In November 2017, NBC fired Matt Lauer from Today after an employee accused him of sexual misconduct. Multiple women have since said that Lauer sexually harassed co-workers and abused his power to have sexual relationships with women who worked for him. One woman has also alleged that Lauer sexually assaulted her.
NBC fired Lauer almost immediately after a woman presented them with evidence of his misconduct. The former TV host released only one public statement and then basically disappeared. But we're now getting some new details about Lauer's final days at Today, including the disturbing reason he's angry over his firing (page 6). We also now have his first statement in months (page 9).
1. He knew the 2017 Thanksgiving Day Parade would be his last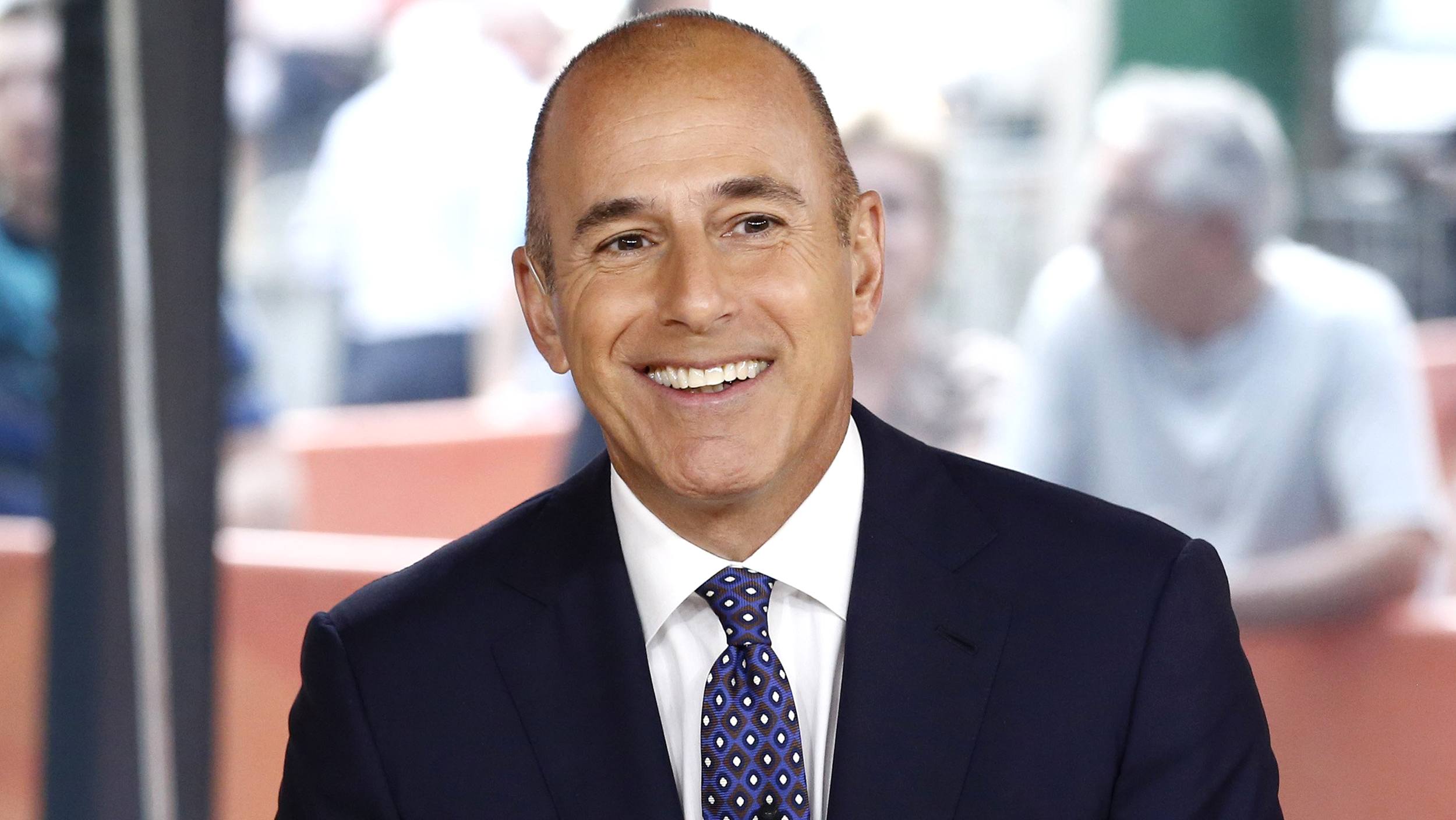 Lauer's firing evidently did not come as a total shock to him. According to Page Six, during coverage of the Macy's Thanksgiving Day Parade this year, Lauer was overheard telling a colleague that this was going to be his last one. At the time, there were rumblings that several news outlets — including Variety, The New York Times, and The National Enquirer — were investigating Lauer's alleged misconduct.
Lauer was right; this would wind up being his last Thanksgiving Day Parade, as NBC fired him less than one week later. However, this was not due to any news outlet's investigation but rather due to an employee approaching NBC executives about Lauer's actions.
Next: What happened when NBC directly asked Lauer about his behavior 
2. He told NBC executives that he never did anything wrong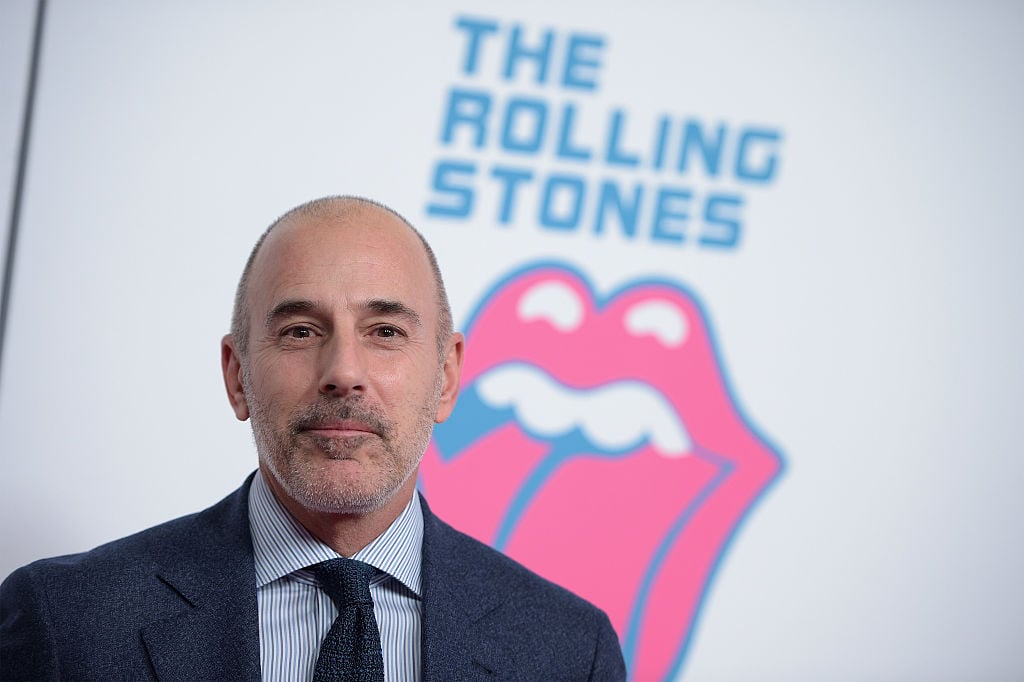 During the time that news outlets were looking into sexual harassment at Today, NBC executives reportedly asked Lauer more than once if there was anything they should know or be concerned about. Lauer told them there was not, saying, "I am racking my brains, but I can't think of anything."
Either he was blatantly lying to NBC executives, thinking that he could get away with this as he had for years, or he legitimately did not see anything wrong with what he had done.
It was only later that Variety released a report on Lauer's behavior. It cited three women who said that Lauer sexually harassed them, with one saying that Lauer called her into his office and then dropped his pants. This report also included the detail that Lauer had a button on his desk that would lock his office door so no one could walk in on him harassing female co-workers. On one occasion, he reportedly gave a female colleague a sex toy and a graphic note about how he wanted to use it on her.
In addition, a woman told The New York Times that Lauer sexually assaulted her until she passed out and had to be taken to a nurse. Another production assistant for NBC later came forward and said she had a relationship with Lauer because she felt denying his advances would hurt her career. Later, 12 women told The Washington Post that Lauer had made advances towards them at some point.
Despite all of this, Lauer still couldn't think of anything he had done wrong.
Next: This is what made it impossible for NBC not to fire Lauer.
3. A woman provided NBC with 'irrefutable evidence' of Lauer's misconduct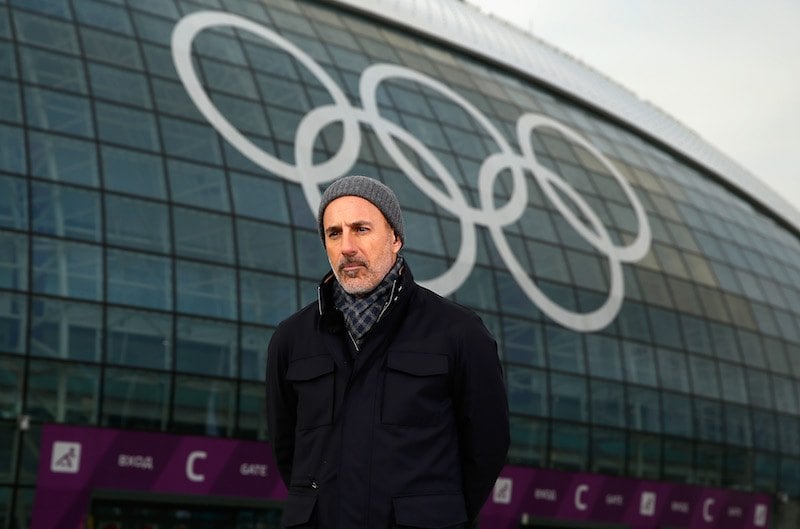 On Thanksgiving weekend, an NBC staffer came forward and told the network that she had had a sexual relationship with Matt Lauer during the Olympics in 2014. This was clearly an issue of abuse of power; the woman was a junior staff member at the time.
According to Page Six, NBC quickly arranged a meeting with the woman and human resources on that Monday, Nov. 27. It was during this meeting that she presented the network with irrefutable evidence that her claims were true. We don't know what this evidence was, but it's speculated to have been a naked photo of Lauer.
The woman also alleged that she was not the only person who Lauer had taken advantage of.
Next: What Lauer was acting like on his last day at work
4. He was acting cocky and confident on his last day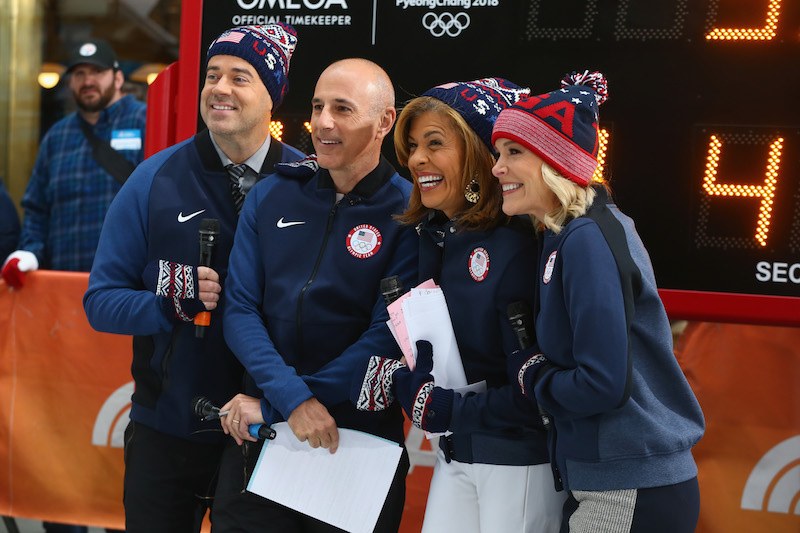 The day after this woman's meeting with human resources, Lauer hosted the Nov. 28 episode of Today. According to Page Six, there was no indication on that day that Lauer knew what was coming, as an insider said that he was "his usual cocky, confident self."
Lauer clearly knew the end was coming based on his Thanksgiving comments, but he didn't seem to know it would be so soon. Indeed, Nov. 28 would end up being Lauer's last day working for NBC.
Next: This was Lauer's reaction to the accusations against him.
5. When presented with the accusations, he was unapologetic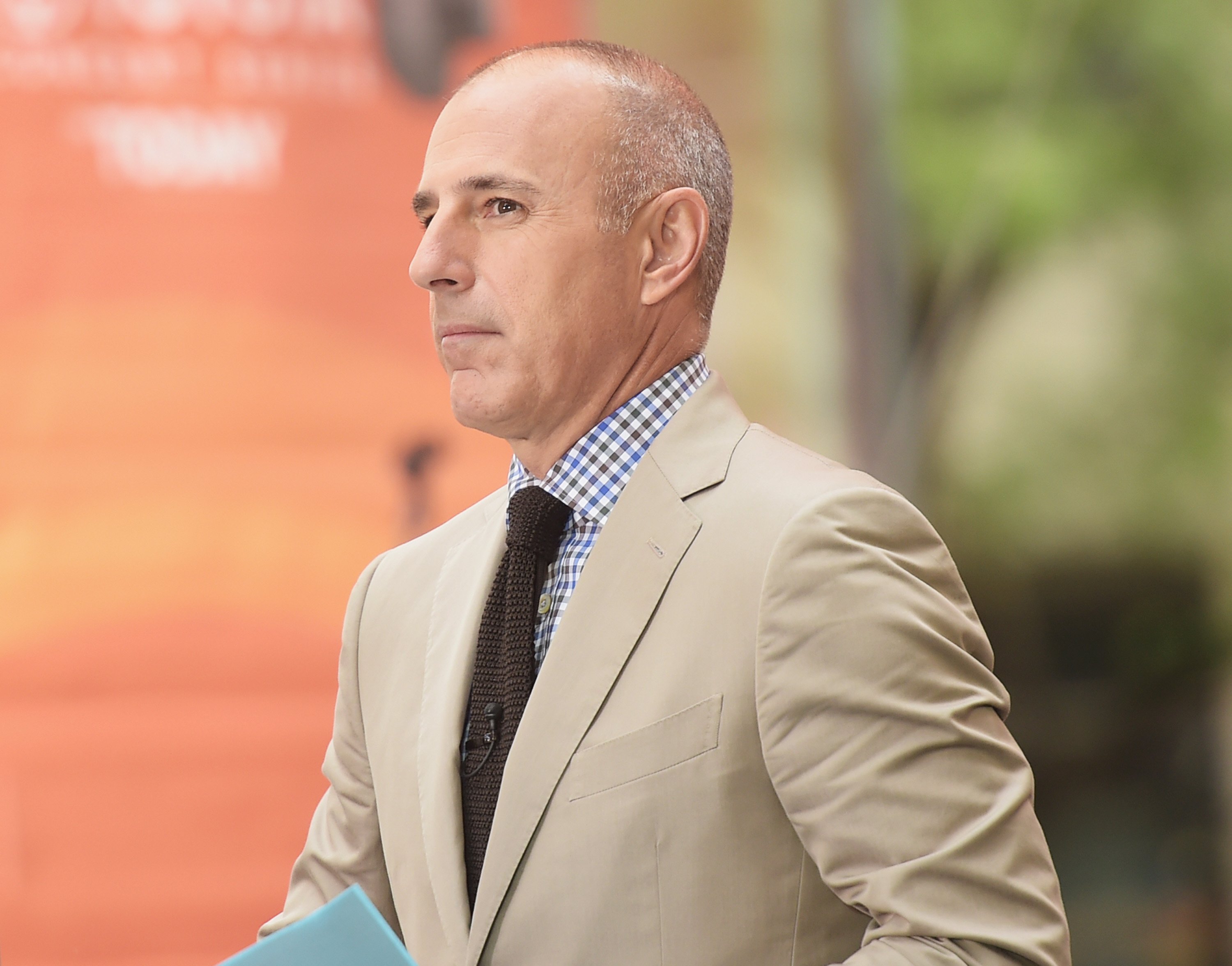 So now that NBC had received irrefutable evidence that Lauer had had a sexual relationship with at least one employee below him and lied about doing so, what did he do? According to Page Six, Lauer was unapologetic. He admitted that he had three affairs while he was at Today, but he said that they were consensual.
He didn't seem to see anything wrong with the fact that these affairs were with employees who he had power over and who felt they could not deny his advances or he could ruin their career. However, when it became clear what evidence there was against him, he reportedly became quiet and stopped arguing, realizing things did not look good.
Lauer apparently wasn't fired during this meeting but rather later that night, with NBC Chairman Andy Lack going in person to Lauer's New York apartment and delivering the news.
Later, The Washington Post quoted two people as saying that Lauer told them his relationships at work were nothing more than "evidence of a troubled marriage."
Next: The disturbing reason Lauer is reportedly angry over his firing
6. He's reportedly angry that he was fired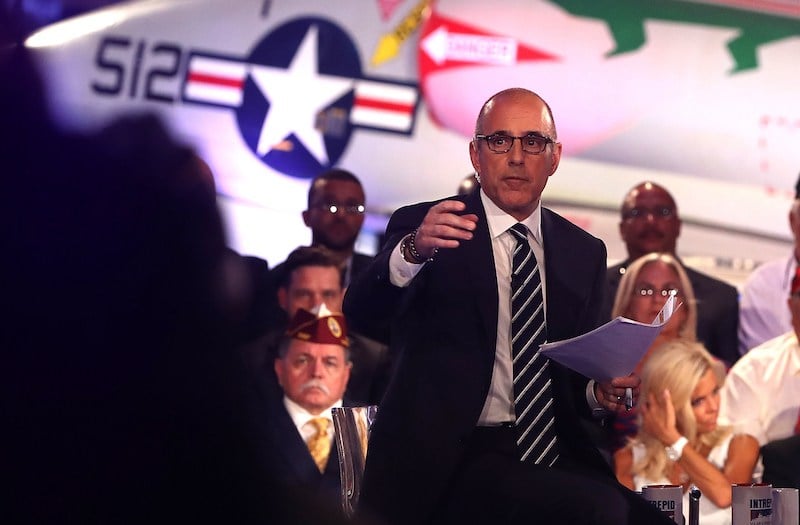 This is, by far, the most disturbing detail of this new report on Lauer. According to Page Six, Lauer is still extremely angry that NBC fired him. Why? Well, an insider told Page Six, "he is angry because he certainly wasn't the only person in TV doing this, but he has taken the fall."
This suggests that sexual harassment in the TV industry is even more widespread than we might think and that Lauer was hardly the only anchor engaging in that kind of behavior.
Unfortunately, it sounds like Lauer was right. Ann Curry later told The Washington Post that there was "pervasive verbal sexual harassment at NBC." The Post's April 2018 report also included accusations of sexual harassment against NBC's Tom Brokaw. So clearly, the problem extended far beyond just Lauer.
Lauer also reportedly told a friend that "the world is a dark place," suggesting he feels like he is the victim in all of this.
Next: What NBC said after Lauer's firing was apparently not entirely accurate. 
7. NBC told employees no one had ever complained about Lauer, but Ann Curry says that's not true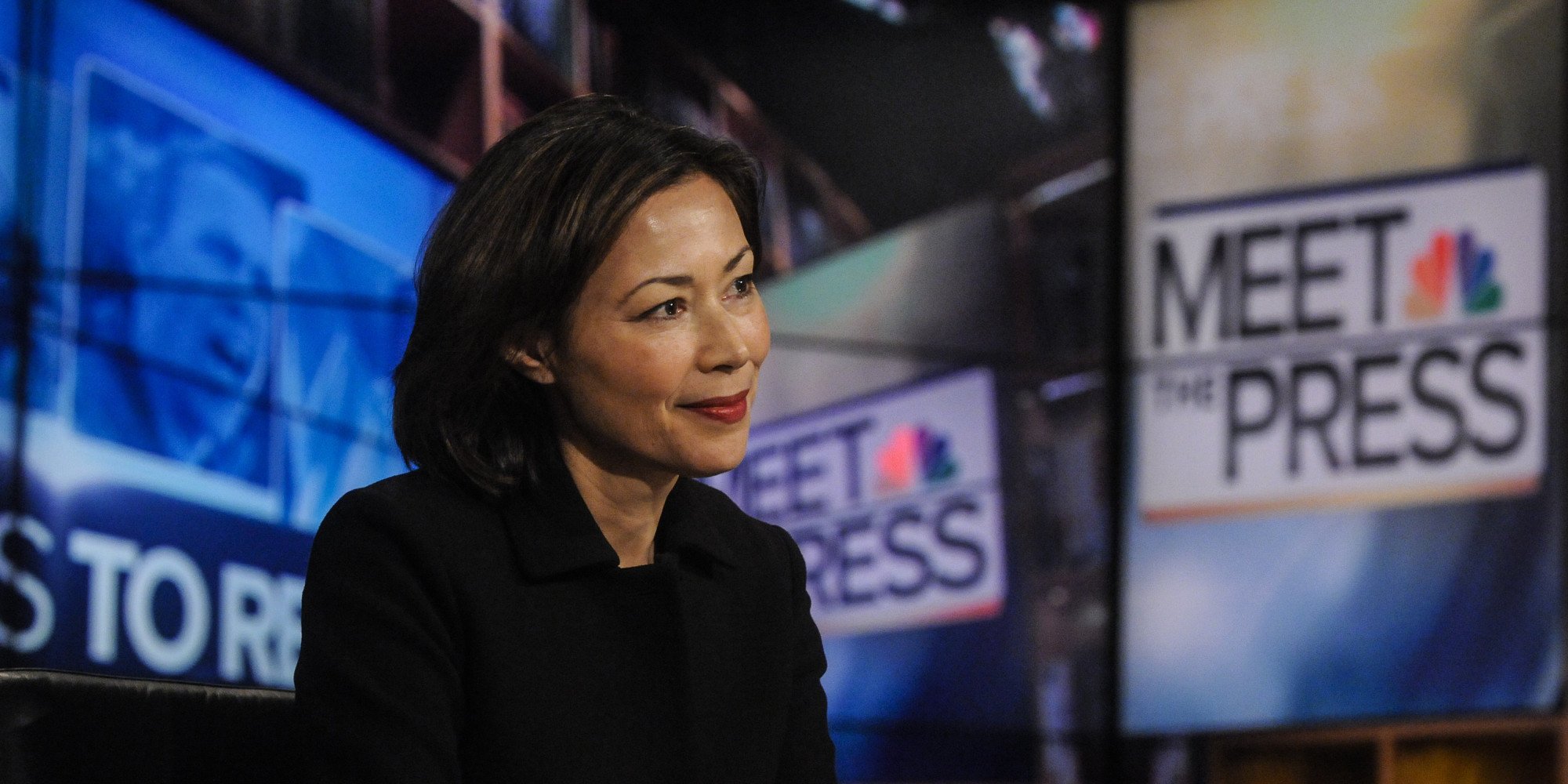 According to The Washington Post, NBC News Chairman Andy Lack told employees in the aftermath of the firing that there had never previously been a complaint against Lauer. The picture the network tried to paint was that they had absolutely no clue about Lauer's alleged misconduct until this one woman came forward in 2017.
But according to Ann Curry, that's not entirely accurate. She told The Post that she actually told members of NBC's management team in 2012 that a female employee had come to her saying Lauer had sexually harassed her; the employee herself was afraid to come forward because she might lose her job.
"I told management they had a problem and they needed to keep an eye on him and how he deals with women," Curry said.
So evidently, NBC was well aware of Lauer's alleged harassment for at least five years before he was fired.
Next: What Lauer's next step is.
8. There are rumors that he wants to make a comeback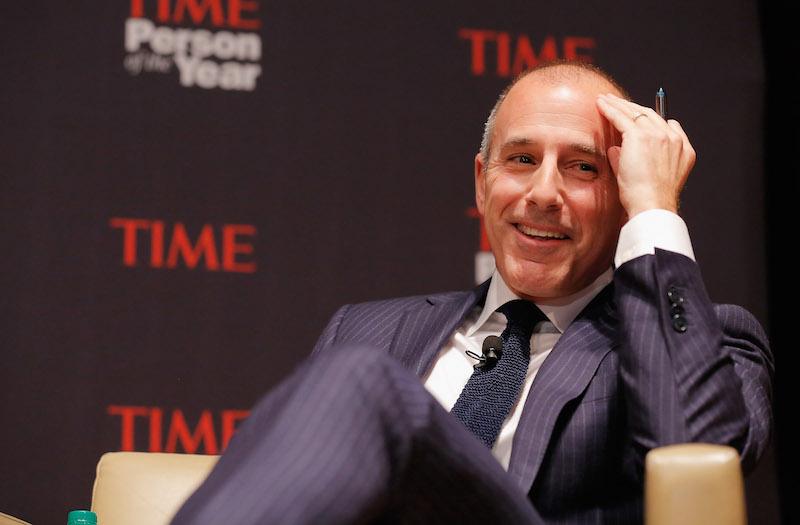 Apparently, Lauer does not believe his career is over. According to a report from Radar Online, Lauer is planning to move to Hollywood to become a producer and financier of documentaries. He would be following in the footsteps of former Today anchor Katie Couric, who, in recent years, has produced documentaries like Fed Up and Under the Gun.
Whether there will be anyone willing to work with Lauer going forward remains to be seen.
Next: He still has more to say.
9. He's now speaking up months after his firing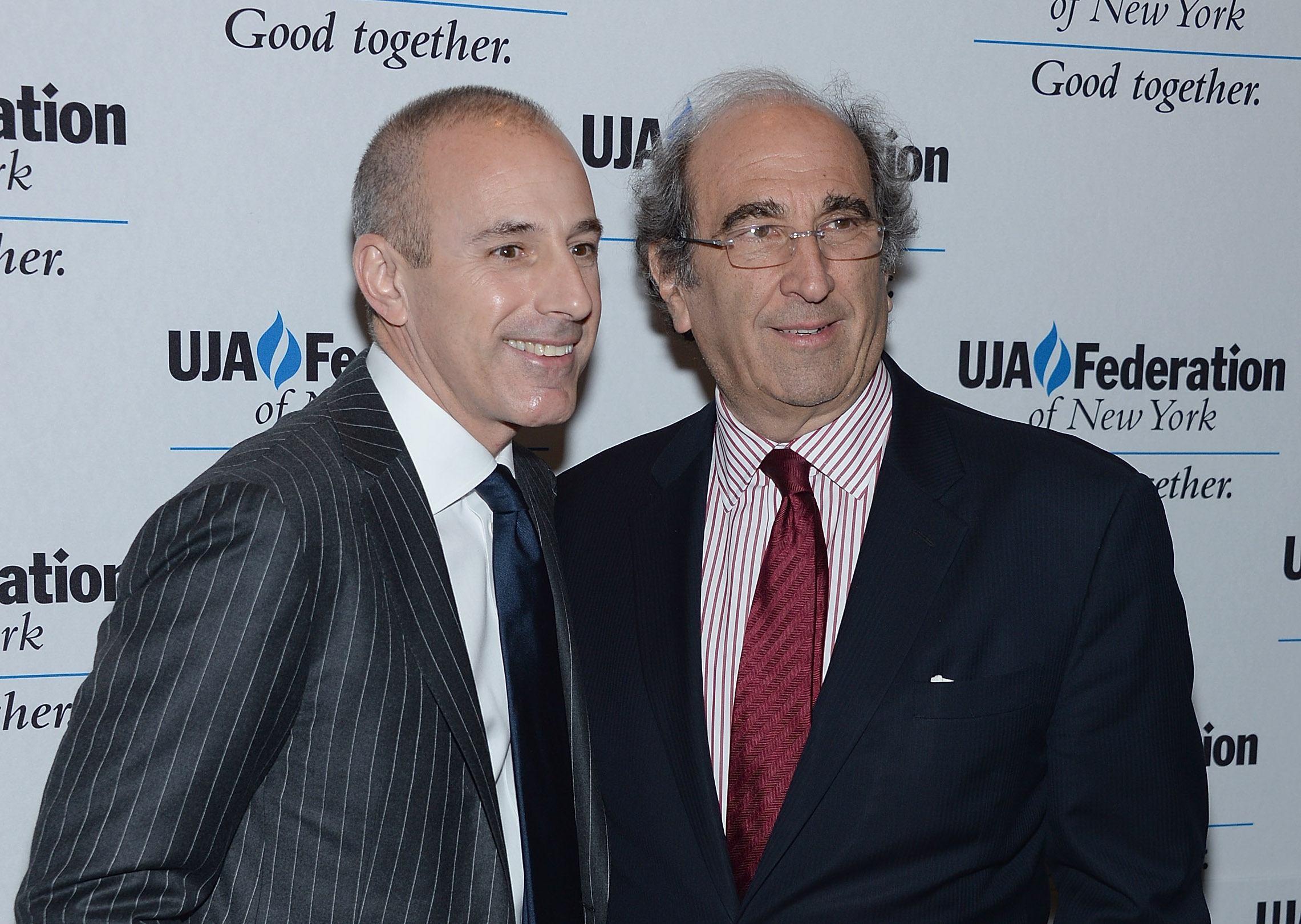 After Lauer was let go, he released a statement, saying,"There are no words to express my sorrow and regret for the pain I have caused others by words and actions. To the people I have hurt, I am truly sorry." But now, for the first time in months, he's speaking up once more.
I have made no public comments on the many false stories from anonymous or biased sources that have been reported about me over these past several months. I remained silent in an attempt to protect my family from further embarrassment and to restore a small degree of the privacy they have lost. But defending my family now requires me to speak up. I fully acknowledge that I acted inappropriately as a husband, father and principal at NBC. However I want to make it perfectly clear that any allegations or reports of coercive, aggressive or abusive actions on my part, at any time, are absolutely false.
Next: Here's how much money Lauer will miss out on.
10. He didn't get a payout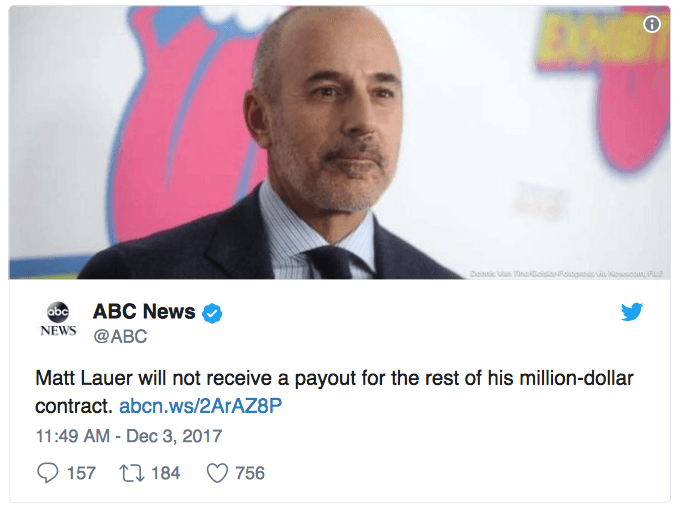 In the wake of many allegations of sexual misconduct in the entertainment industry, the question of why these wealthy men are being given generous payouts has arisen over and over again. For once, that doesn't seem to be the case.
Lauer will not be receiving his contract payout, which is rumored to be worth $25 million a year, according to sources. This is due to the nature of his firing.
Next: Lauer has disappeared as much as possible.
11. He's barely been spotted since he was let go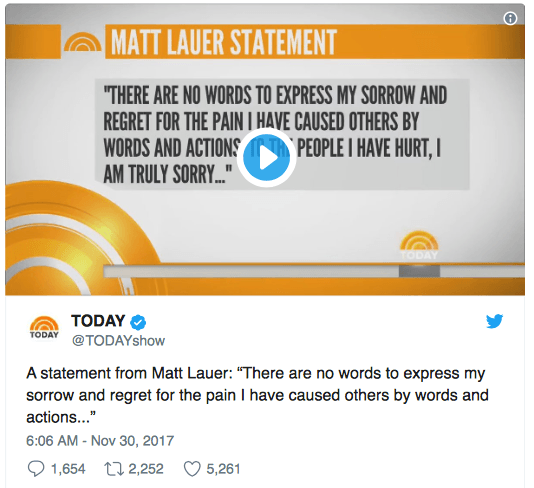 After Lauer's statement was read on air by his former Today colleagues, the disgraced host did what most in his situation do — disappear. Or at least, he tried to.
According to Page Six, Lauer was seen on Monday, Dec. 4, dropping his son off at school. Lauer's son, Thijs, attends an elementary school in the Hamptons, so it appears as though Lauer is living in his home there rather than staying at his Manhattan residence.
Next: Lauer is having problems getting over his firing. 
12. Sources claim Lauer is having trouble moving on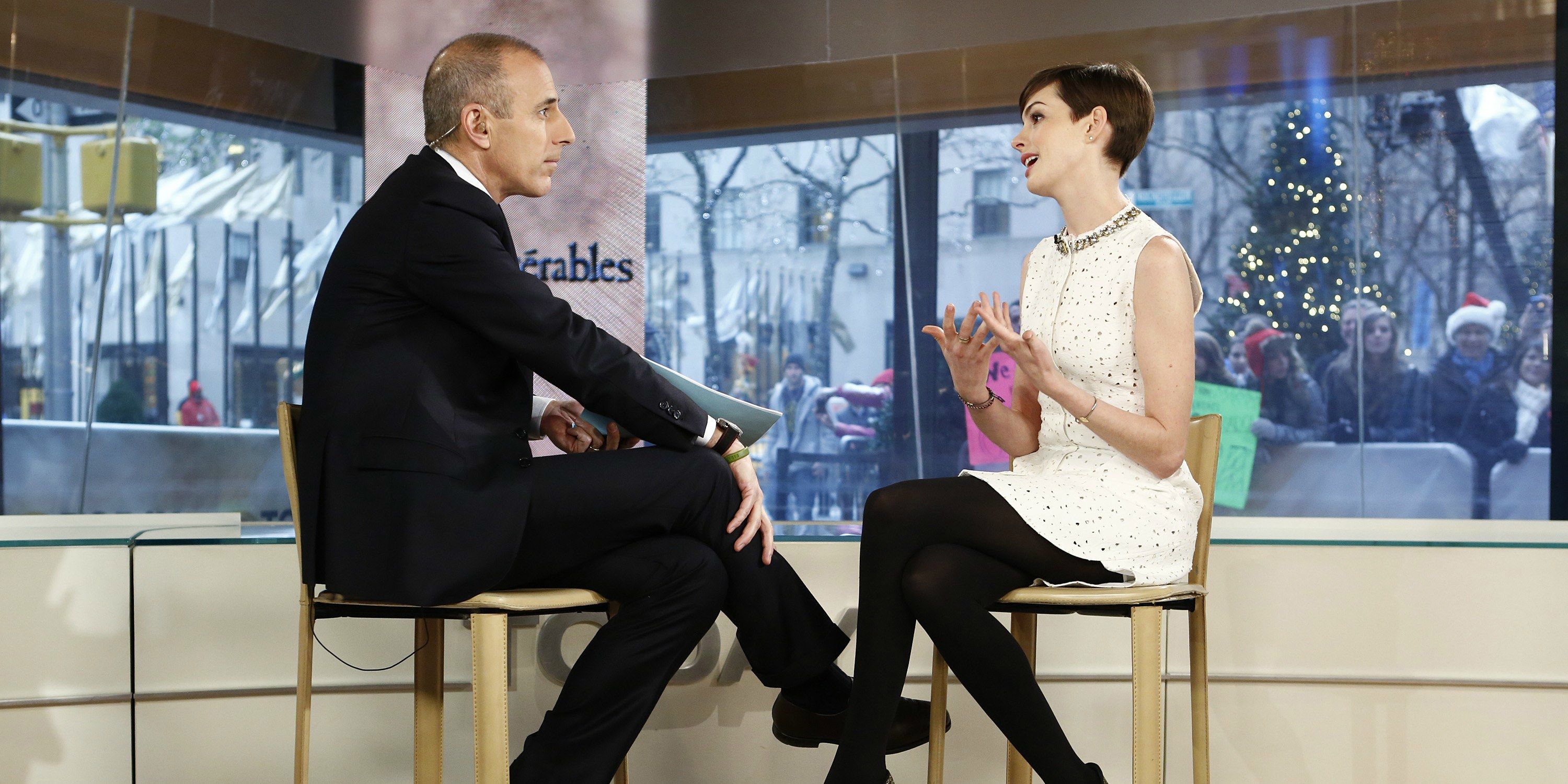 According to Page Six, Lauer just isn't ready to let go. Sources claim he still sends notes to producers through email. One of his notes was about wrong music being played at the start of a segment. The staff reportedly isn't thrilled about this, but NBC declined to comment on the story.
Next: Things aren't going well at home.
13. His wife has (reportedly) kicked him out
The latest reports indicate that Lauer's quest to save his marriage isn't working out. Page Six claims that his wife, Annette Roque, has booted him from their Hamptons home, and he's staying in another one of his properties on the island. Divorce doesn't sound like it's far off.
Next: Here's what Lauer sent to his Today replacement.
14. Lauer sent Kotb a congratulations text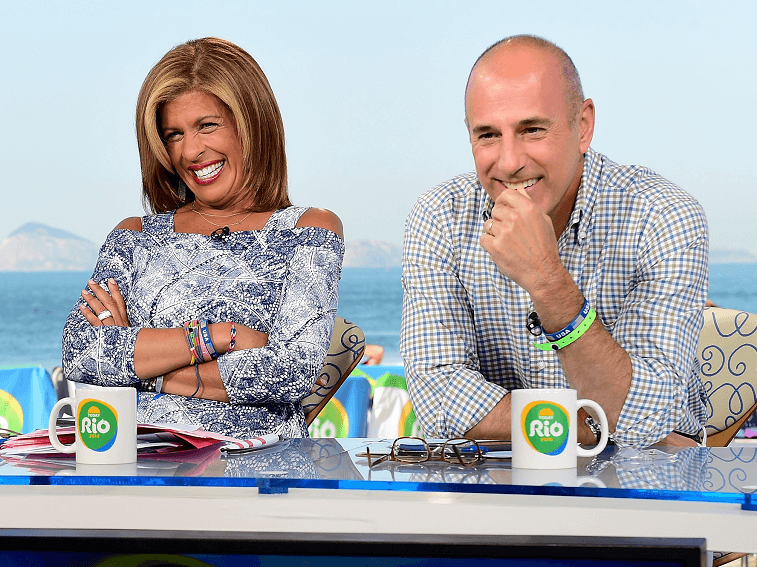 The former Today co-anchor is seemingly trying to keep in touch with his former co-workers. He reached out to Kotb after the news was announced that she would replace him as an anchor on the morning show.
"I did hear from [Matt], yeah," Kotb told Entertainment Tonight. "He texted me and he said congratulations and some really nice words, and it meant the world when I saw the text pop up. My heart just went like, you know, it meant the world to see that."
Next: Kotb says her relationship with Lauer has changed.
15. Kotb says her relationship with Lauer has changed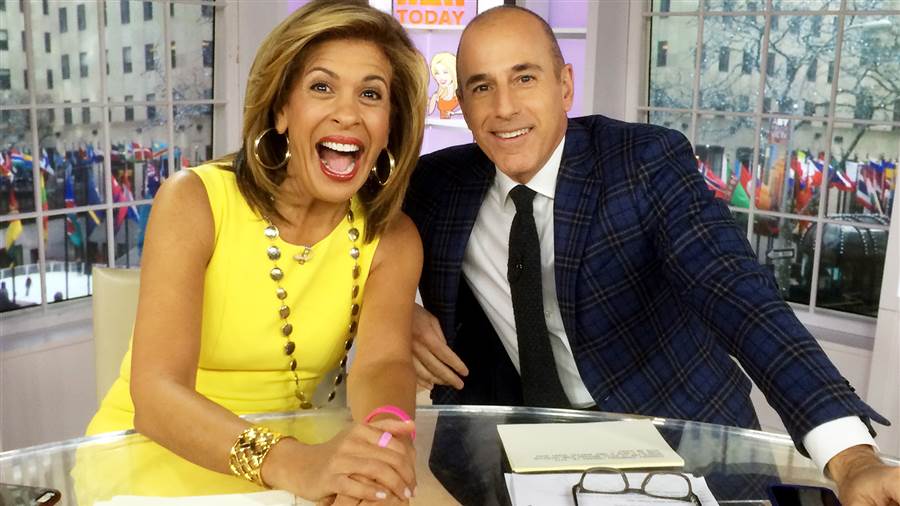 Kotb has talked about how these times have put a strain on her and Lauer's relationship, saying:
You know, Matt is our good friend and continues to be, and I think for both of us, we've just been trying to navigate this time and honor our love and friendship with Matt, but also understand and try to learn more about these circumstances. So, it's complicated when you are surprised by revelations, but you still care deeply for somebody who's a friend. I think for all of us, we've just been trying to navigate through that, with straightforwardness and honesty and integrity.
Additional reporting by Becca Bleznak.
Check out The Cheat Sheet on Facebook!