New 'Ghostbusters' Getting More Than Just Female Leads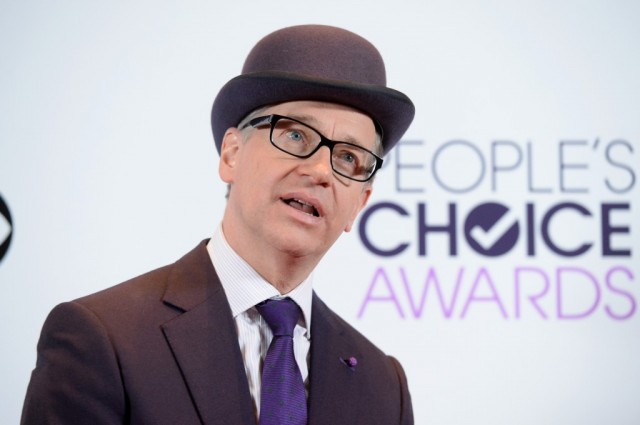 The female-led Ghostbusters movie is officially happening. After months of speculation, Bridesmaids director Paul Feig finally confirmed that he will be taking on the much-beloved franchise with a new installment that will, as he described, "star hilarious women."
A third Ghostbusters film has long since been rumored to be in the works, with original director Ivan Reitman at the forefront. But the project never made much headway over the years and finally seemed to stall altogether a few months ago, after Reitman decided to drop out. Feig was then name-dropped in connection with an entirely different version of Ghostbusters 3, which starred a team of all female ghost-fighting heroes. Now, it seems that movie has officially been greenlit.
As he revealed in his announcement on Twitter, Feig has already enlisted a writer to help him script the new Ghostbusters: Katie Dippold, who previously worked with the director on the female-led comedy, The Heat. The two are reportedly approaching their new take not as a follow-up to the '80s classic (as was originally reported), but as a complete reboot to the franchise. That means that the Ghostbusters world as we know it won't exist in Feig's take, as he recently discussed with Entertainment Weekly.
"I love the first one so much, I don't want to do anything to ruin the memory of that. So it just felt like, let's just restart it because then we can have new dynamics," he explained, later adding he wants his version to include "even cooler technology."
Feig also explained that his Ghostbusters won't necessarily subscribe to the same dynamics that fans are already familiar with. While he says he and Dippold are finding ways to "give nods to what came before," their true focus lies into bringing the premise into modern times and establishing a "strong origin story." As he described:
We want to tell the stories that we would like to tell, which means we want to tell the character arcs that we want to tell, which means we want to start with some of our characters in a different place or with different personalities and things they have to overcome and learn through the experience of this first movie.
While his film may be the start of a new Ghostbusters universe, that doesn't necessarily mean that cameos from past cast members are off the table. Feig says he's open to featuring the franchise's former stars in the upcoming movie, although it'd have to be in different roles. Sadly, their participation seems unlikely, given Bill Murray's staunch opposition to another Ghostbusters movie.
Of course, most fans are more preoccupied with the new cast. Several famous actresses have already been mentioned in connection with the project and Murray himself even offered up his own suggestions, including names like Melissa McCarthy, Kristen Wiig, Linda Cardellini, and Emma Stone. Still, Feig reveals no one has signed on just yet. "I've got a lot of ideas on that but nobody set in stone," he said, per EW.
Obviously, the cast will have a great impact on the direction of the movie, so let's just hope that it ends up being at least half as great as Murray's proposals. In the meantime, fans should stay tuned for more Ghostbusters updates, now that the project's officially underway.
More from Entertainment Cheat Sheet:
Want more great content like this? Sign up here to receive the best of Cheat Sheet delivered daily. No spam; just tailored content straight to your inbox.