New Jennifer Lawrence Film to Mimic 'Silver Linings Playbook'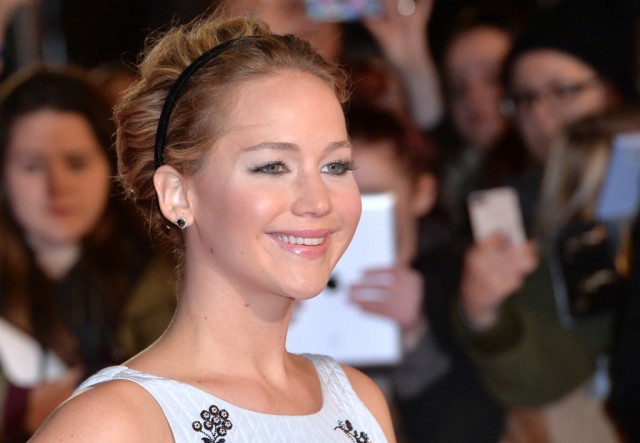 Jennifer Lawrence has long since been in talks to again team up with director David O. Russell for the upcoming biopic Joy. Now, the project is beginning to find the rest of its cast, and it looks like the filmmaker is turning to some very familiar co-stars to do so.
With shooting scheduled to start in early February, casting for the movie is slowly starting to gain speed. The movie will chronicle the rags-to-riches story of Joy Mangano, a single mom raising three kids who first began inventing as a teen and eventually went on to create the Miracle Mop. Her invention made her a star on the Home Shopping Network and catapulted her to fame and fortune. Lawrence is in talks to take on the title role, and another big name is being attached to the project.
According to The Hollywood Reporter, Robert De Niro is also in negotiations to star in Joy. The actor previously worked with both Lawrence and Russell in 2012's Silver Linings Playbook, a performance that earned him an Oscar nomination for Best Supporting Actor. He also made a cameo in the duo's second collaboration, American Hustle. His involvement is not a done deal yet. Per THR, De Niro's boarding of the project depends on whether Lawrence's deal officially closes. Should he sign on, the actor would reportedly play the role of Mangano's father.
The news comes after Russell first brought up the possibility of De Niro's participation at a Q-and-A in Omaha. "I think I'd very much like [Robert] De Niro to be in it, I think he's gonna be in it," Russell said of the movie, per Go.
De Niro and Lawrence aren't the only Silver Linings actors who may be headed for a reunion in Joy. Russell also hinted that Bradley Cooper might make an appearance. "I always create a role for … Cooper," he said of the project. "I try to have things people have never done. Then they can get excited, and it's exciting for audiences. That's what makes it daring in some way."
This would be the third collaboration between Russell and the trio of actors, should they all sign on, and the fourth film co-starring Lawrence and Cooper. Aside from their two previous films with Russell, the two are also in Serena, the Susanne Bier-directed period drama that is due out in March but is already getting bad reviews.
Whether or not you find Russell's casting repetitive, it's not surprising that he continues to turn to the same actors, given the success he's found with them in the past. Silver Linings Playbook received eight Academy Award nods — the first movie since 2004 to be nominated for the Big Five Oscars and the first since 1981 to earn nominations in all four acting categories — and resulted in a win for Lawrence. American Hustle earned a total of 10 Academy Award nominations. With much of the same cast teaming up for Joy, it seems clear Russell is once again aiming for awards season.
Russell is revising the script, originally penned by Bridesmaids writer Annie Mumolo, before filming begins early next year. Joy is scheduled to hit theaters on December 25, 2015.
More from Entertainment Cheat Sheet:
Want more great content like this? Sign up here to receive the best of Cheat Sheet delivered daily. No spam; just tailored content straight to your inbox.