New 'Justice League' Footage Might Have Revealed an Important Character (Hint: It's Not Steppenwolf)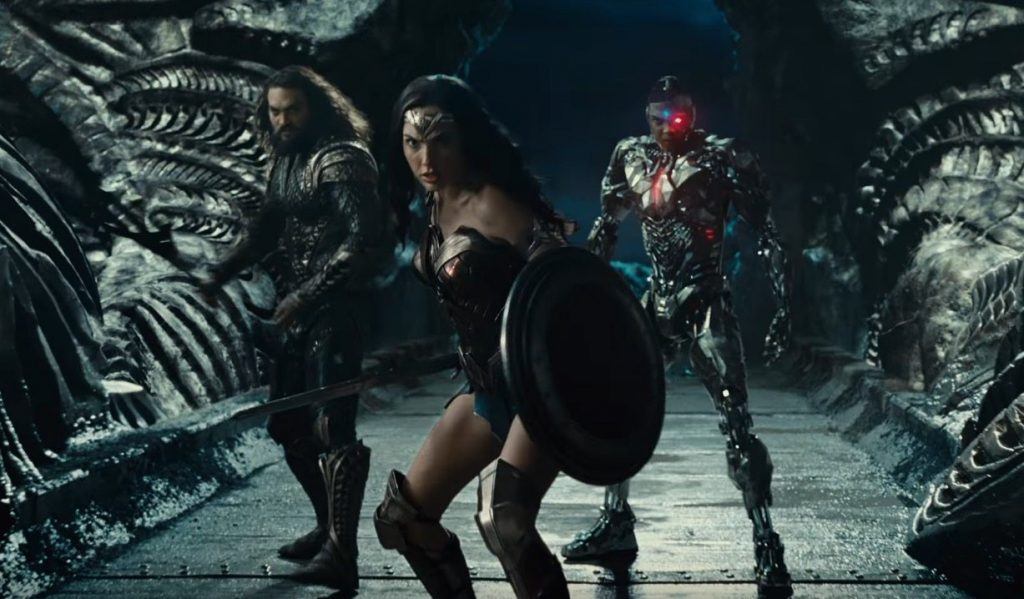 Warner Bros. and DC Films' Justice League is set to hit theaters soon. The studios have continued revving up excitement for the massive superhero flick with a ton of exciting behind-the-scenes clues and new footage. Batman (Ben Affleck), Wonder Woman (Gal Gadot), Cyborg (Ray Fisher), the Flash (Ezra Miller), and Aquaman (Jason Momoa) have all starred in recently released trailers. We've also gotten a glimpse of some spoilers that give us a bit of insight into Justice League's narrative before it drops Nov. 17.
With Joss Whedon stepping into to finish the flick after Zack Snyder had to step away for personal reasons, it also looks like Justice League is going to have a much lighter tone than Batman v Superman: Dawn of Justice or even Suicide Squad.
Now that DC Films has dropped even more footage of Justice League we've gotten a  look at an even more exciting character — and it's not Steppenwolf. Here's what the latest clips reveal.
Steppenwolf speaks!
We've known for quite some time that the Justice League is going to have to stand against the evil Steppenwolf and his diabolical army of Parademons. However, we had yet to get a true visual of what he would look like until now. For the first time, in the new Justice League footage, Steppenwolf, played by Game of Thrones alum Ciarán Hinds, finally speaks.
Imposing and menacing, Steppenwolf looms over one of his victims, who is begging for their life. The victim pleads, "We have families!" Steppenwolf responds, "Why does everyone keep telling me that?"
A twinge of humor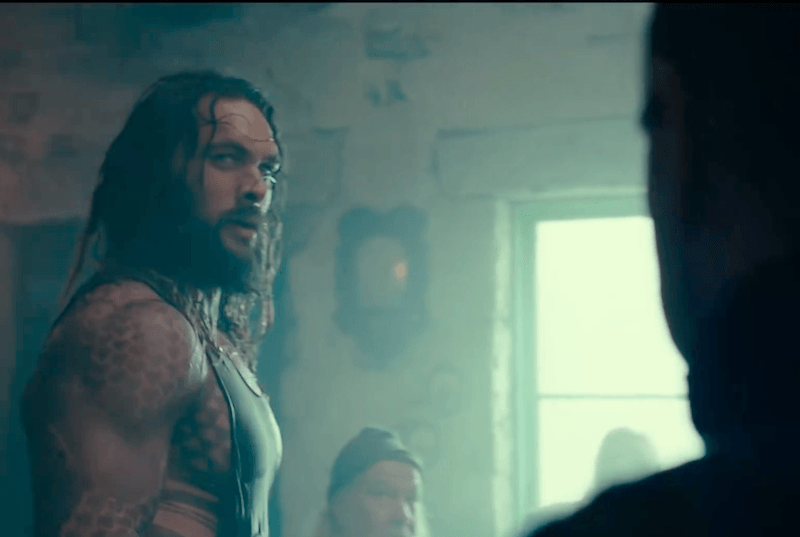 With the success of Patty Jenkins' Wonder Woman, DC Films is trying to switch some things up a bit by adding small nuggets of humor in Justice League.
As seen in the UK trailer "Thunder," Batman and Aquaman trade some hilarious jabs. After Aquaman tells Batman, "You really are out of your mind." The Caped Crusader responds by saying, "I'm not the one who brought a pitchfork." #Burn

A Cyborg spoiler
The new trailer isn't the only new footage that gives us a glimpse of Justice League. If you take a closer look at AT&T's Cyborg Exclusive First Look, it looks like the Cyborg's dad Silas Stone (Joe Morton), has gotten caught in Steppenwolf's clutches.
Though Cyborg appears to confront Steppenwolf, we have no clue if his dad will make it out of this horrid situation alive.

A touch of mansplaining
Even Wonder Woman can't escape annoying mansplaining. Apparently, Bruce Wayne thought it was cute to explain to Diana Prince how a superhero team should work. In the clip, Wonder Woman tries to get Batman to understand the gravity of what he's asking of their fellow metahumans.
She says, "We're asking people we don't know to risk their lives." Walking away, Batman says, "I know. This is how it works."  **Insert eye roll here.**

The ruler of Olympus
Brace yourself! If you look very closely at the Justice League "Justice is Served" trailer, you'll get a glimpse at a character who looks suspiciously like Zeus. It seems as if the god of the sky and the ruler of the Olympians will join the Justice League's fight against Steppenwolf.
The character's inclusion in the trailer is one of the biggest surprises of the new footage — and the first time that fans are seeing him in the flesh.

A massive Wonder Woman connection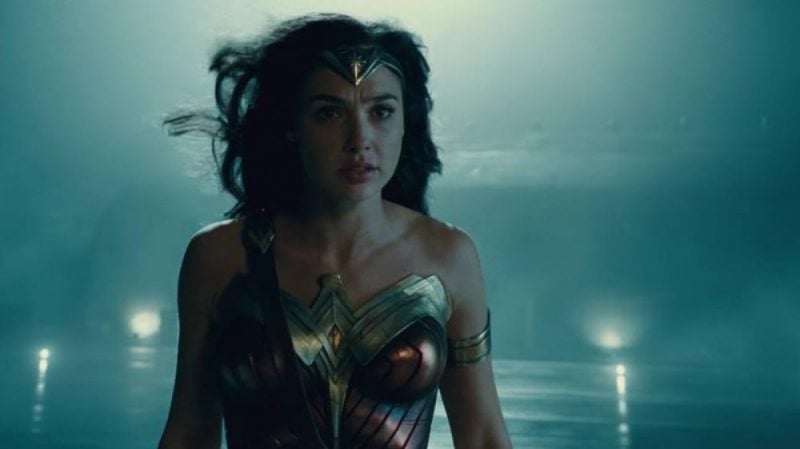 If you were paying attention in Wonder Woman, then you know that Diana Prince is a result of the connection between Zeus and her mother, Hippolyta. It looks like things got so bad on earth that Wonder Woman had to call on the big guns aka her dad for help.
A change of heart
https://twitter.com/LiveLoveLupe/status/923483069167923200
In Batman v. Superman, Wonder Woman tells Batman that she is done with mankind and that she had given up on them a century ago. However, according to Gadot, Diana has since had a change of heart.
Recently at a Beijing press conference for Justice League, she said,
We realized that actually, there is no way that Wonder Woman will ever give up on mankind. The reason why she left the island was because she wanted to make their life better and safer. They are her calling. So, I'm giving you a very honest answer, sometimes, in a creative process, you establish something that is not necessarily the right decision, but then you can always correct it and change it. So Wonder Woman will always be there as far as she concerns for mankind.
Follow Aramide on Twitter @midnightrami.
Check out The Cheat Sheet on Facebook!