New Netflix Comedy Series Adds Another Big Name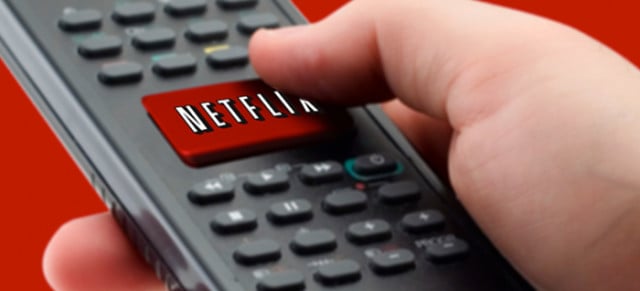 The upcoming Netflix original comedy series Grace and Frankie just got another accomplished actor to add to the list. The Hollywood Reporter reports that Martin Sheen has signed onto the 13-episode series, joining Jane Fonda and Lily Tomlin in the highly anticipated original comedy.
Slated for a 2015 debut, Grace and Frankie is a 30-minute, single camera comedy created by Friends co-creator Marta Kauffman and Howard J. Morris (Sullivan & Son, According to Jim, Home Improvement.) The series revolves around adversaries Grace (Fonda) and Frankie (Tomlin) whose lives become intertwined when their husbands reveal that they are in love with each other and plan to get married. The pair eventually finds that they must rely on each other's companionship as their worlds are turned upside down.
Sheen, set to play the role of Robert, Grace's husband, is no stranger to television. The actor was a mainstay of the critically acclaimed White House drama The West Wing, created by Aaron Sorkin, where he played the role of President Bartlet.
The series has been given a 13-episode order and follows Netflix's goal to push further into comedy, as outlined by original content VP Cindy Holland despite the fact that comedy is generally has a tougher time finding wide appeal across territories. "We're just starting in the comedy space outside of Arrested, and comedies have a more territory-by-territory appeal," Holland explained. "So we're doing some experimentation in comedy to see what kind of tailoring we might need to do for different markets."
"Jane Fonda and Lily Tomlin are among the funniest and most formidable actresses ever and it's an incredible privilege to give them the opportunity to run riot on Netflix," Netflix Chief Content Officer Ted Sarandos said. "The show created for them by Marta and Howard is warm, very funny, and anything but wholesome. We can't wait."
Grace and Frankie joins a slate of Netflix original shows that continues to grow. Upcoming original series set to premiere include Sense8 created by J. Michael Straczynski and executive produced by Straczynski as well as Andy and Lana Wachowksi; an untitled series from Todd A. Kessler, Daniel Zelman, and Glenn Kessler; the historical drama Marco Polo; crime drama Narcos; and the final season of The Killing. Those new shows will join House of Cards, Hemlock Grove, and Orange Is the New Black, which are all returning for another season.
If it seems like Netflix has its hands full in the near future, that's nothing compared to where it appears to be heading over the next several years. With a slate of original programming that continues to rapidly expand, the most high-profile original offering on the horizon is likely to be the Netflix's team-up with Marvel to bring a slew of superheroes to the small screen, including Daredevil, Luke Cage, and Iron Fist. Daredevil is set to be the first of the superhero series to bow on the streaming platform with others following shortly.
Netflix – where its original programming began in 2011 with a $100 million bet on House of Cards – now has an original programming budget upwards of $3 billion and is showing no signs of slowing. For a company that is now billing itself as an Internet television network, that shouldn't come as any surprise.
More From Wall St. Cheat Sheet: