20 New Netflix Original Movies Coming in 2017
Netflix's lineup of original content is about to get a lot more crowded. In addition to the slew of TV shows set to make their debut this year, the streaming service also plans to expand its film slate with several new comedies and dramas. Below, check out 20 new original Netflix movies coming in 2017.
1. Girlfriend's Day, premiered February 14


Netflix recently scooped up this noir comedy, which stars Better Call Saul's Bob Odenkirk as a down-on-his-luck greeting card writer who attempts to clear his name after he's framed for murder. Amber Tamblyn will co-star as a femme fatale while Michael Stephenson (Best Worst Movie) is on board to direct. Odenkirk co-wrote the script with Philip Zlotorynski and Eric Hoffman and is producing with Marc Provissiero of Odenkirk Provissiero Entertainment and M. Elizabeth Hughes.
2. I Don't Feel at Home in This World Anymore, premiered February 24
Written and directed by Macon Blair, this upcoming Netflix flick stars Melanie Lynskey as a depressed woman who finds a new sense of purpose while attempting to track down the thieves that burgled her. Teaming up with her neighbor, the two soon find themselves completely out of their depth against the criminals. Elijah Wood, David Yow, Jane Levy, Devon Graye, and Christine Woods co-star. The movie made its debut at Sundance before becoming available for streaming.

3. Burning Sands, premiered March 10

The upcoming movie takes place during a fraternity's Hell Week and follows a favored pledge as he becomes torn between honoring a code of silence or standing up against the intensifying violence of underground hazing. The film stars Trevor Jackson, Alfre Woodard, Steve Harris, Tosin Cole, DeRon Horton, Trevante Rhodes and, Christian Robinson, among others. The drama, directed by Gerard McMurray, premieres at Sundance in late January.
4. Deidra & Laney Rob a Train, premiered March 17

This Sundance Film Festival title follows two teenage sisters who start robbing trains to make ends meet after their single mother lands in jail. Written by Shelby Farrell, the film stars Ashleigh Murray, Rachel Crow, Tim Blake Nelson, and David Sullivan. Sydney Freeland directs the flick.
5. The Discovery, premiered March 31


Directed by Charlie McDowell, the upcoming romantic sci-fi story is set two years after the existence of an afterlife has been scientifically proven, spurring millions of people to take their own lives in order to start over. Jason Segel plays the son of the man (Robert Redford) who was responsible for the discovery, and Rooney Mara plays a woman he falls in love with whose life is tinged by a tragic past. The film is co-written by McDowell, while Justin Lader, Jesse Plemons, Riley Keough, and Ron Canada round out the star-studded cast.
6. Sandy Wexler, premiered April 14


Written by Adam Sandler, Paul Sado, and Dan Bulla, Sandy Wexler will mark the third film in Sandler's collaboration with Netflix. The movie will star Sandler as the titular talent manager, as he navigates his way through Los Angeles in the '90s. He discovers a singer (Jennifer Hudson) at an amusement park and falls in love with her. Kevin James, Terry Crews, Rob Schneider, Colin Quinn, Nick Swardson, Lamorne Morris, and Arsenio Hall will also co-star in the movie, which will bring The Do-Over helmer Steven Brill back to direct.
7. Blame!, May 20

Tsutomu Nihei's legendary manga will make its animated film debut in this Netflix original, which takes place in the distant technological future when civilization has reached its ultimate Net-based form. The movie follows a girl named Zuru, who goes on a journey to find food for her struggling village, only to inadvertently cause doom when an observation tower senses her and summons the defense system to eliminate the threat. With all escape routes blocked, the only thing that can save her is the arrival of Killy the Wanderer, on his quest for the Net Terminal Genes.
8. War Machine, May 26

Directed by David Michôd, this satirical war comedy will star Brad Pitt as a four-star rock star U.S. military general. The film is inspired by Michael Hastings' bestselling book, The Operators: The Wild and Terrifying Inside Story of America's War in Afghanistan and Pitt's character is patterned after General Stanley McChrystal, once the commanding general of international and U.S. forces in Afghanistan. Originally expected to premiere in 2016, the movie is now expected to make its streaming debut this spring.
9. Okja, June 28
The upcoming action adventure movie, co-written and directed by Bong Joon-ho, centers on a young girl named Mija, who risks everything to prevent a powerful, multi-national company from kidnapping her best friend — a massive animal named Okja. Ahn Seo-hyun will play Mija, while Tilda Swinton, Jake Gyllenhaal, Paul Dano, Steven Yeun, Lily Collins, Devon Bostick, Byun Hee-bong, and Shirley Henderson will co-star in the film. Filming wrapped in late summer 2016, with the movie expected to hit Netflix sometime in 2017.
10. Death Note

Based on the popular manga series of the same name, this upcoming Netflix adaptation stars Nat Wolff as a high school student who comes across a supernatural notebook, giving him the ability to kill anyone by writing their name and picturing their face. Margaret Qualley, Keith Stanfield, Paul Nakauchi, Shea Whigham, and Willem DaFoe will co-star in the film, which is directed by Adam Wingard. The film will be released in 2017, although a specific premiere date is still TBD.
11. A Futile and Stupid Gesture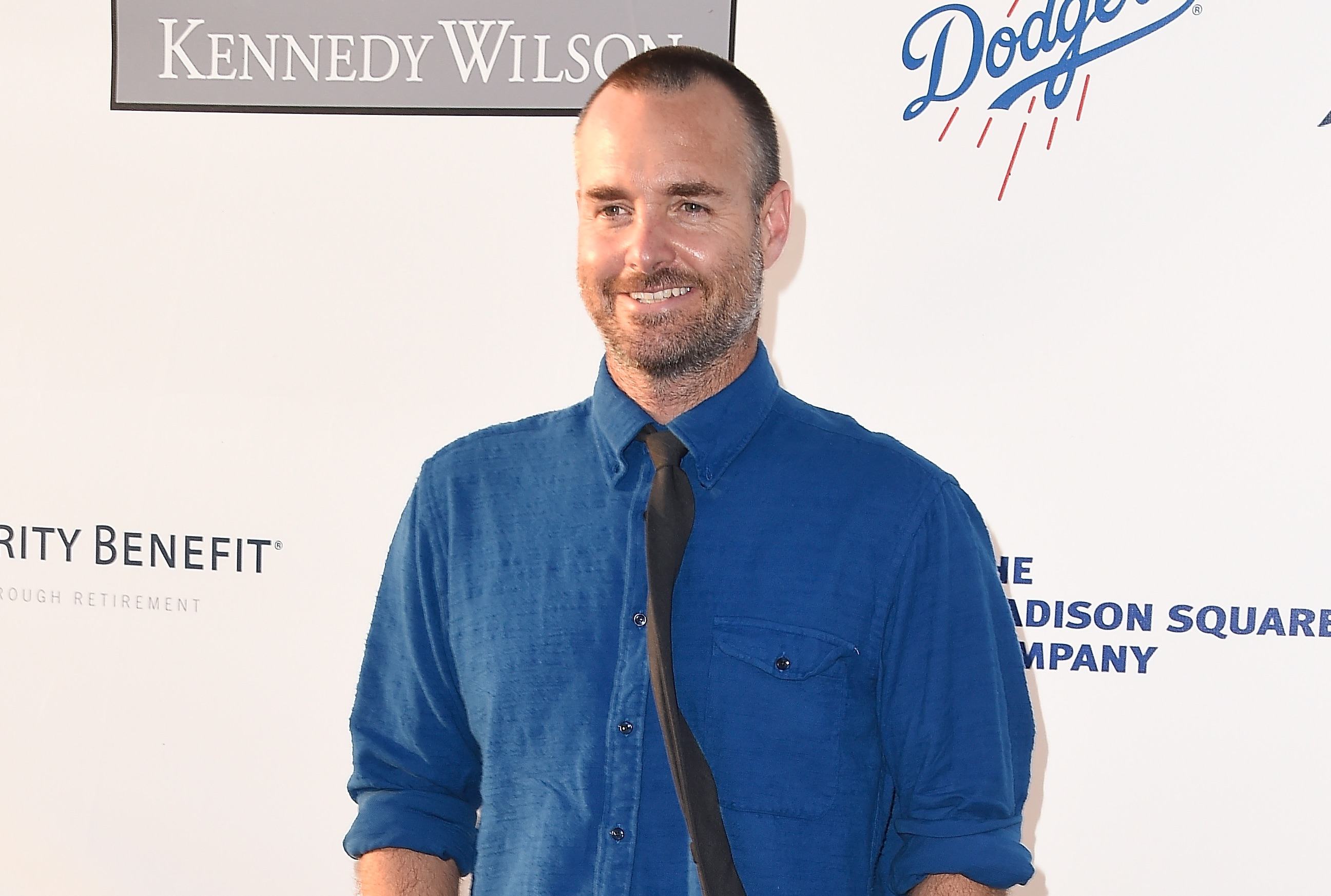 Based on Josh Karp's bestselling 2006 book of the same name, the biographical film stars Will Forte as comedy writer Doug Kenney during the rise and fall of the groundbreaking humor magazine, National Lampoon. Directed by David Wain and co-written by Michael Colton and John Aboud, the movie also features Domhnall Gleeson, Martin Mull, Matt Lucas, Paul Scheer, Joel McHale, Seth Green, Natasha Lyonne, and Emmy Rossum, among others. Netflix will release the flick in 2017.
12. Wheelman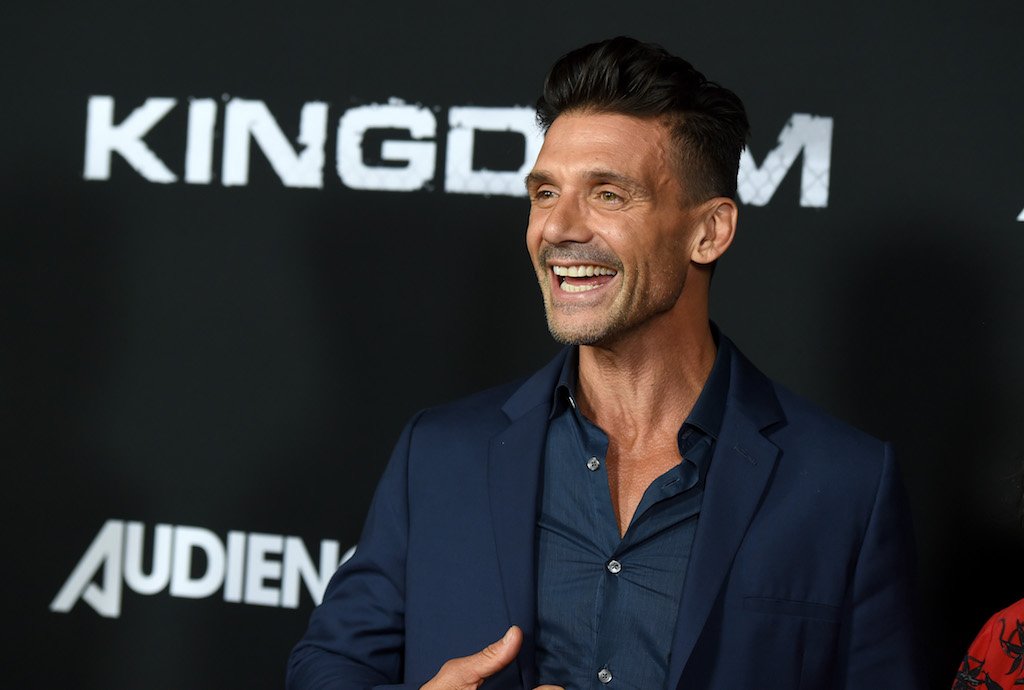 Frank Grillo's next action thriller, written and directed by Jeremy Rush, will also hit Netflix in 2017. In Wheelman, Grillo (The Purge: Anarchy, Captain America: Civil War) stars as a getaway driver who finds himself in a life-or-death situation after a bank robbery goes wrong. He has a limited time not only to figure out who double-crossed him, but also to save his family. Joe Carnahan (The Grey) is on board to produce the film.
13. First They Killed My Father

Based on Loung Ung's memoir of the same name, this upcoming biographical historical thriller takes place during the deadly reign of the Khmer Rouge, which took power over Cambodia in 1975 and began a four-year reign of terror and genocide. During their reign, Ung was forced to leave her family's home to train as a child soldier in a work camp for orphans while her six siblings were sent to labor camps. The movie is co-written by Ung and Angelina Jolie, who also produces and directs. The feature will hit Netflix sometime in 2017.
14. Little Evil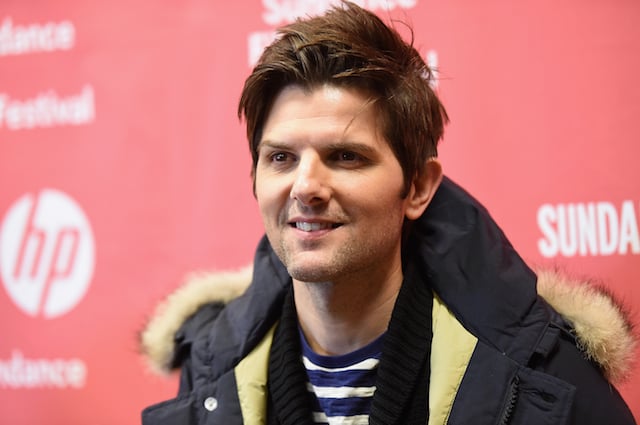 Written and directed by Eli Craig, this upcoming horror comedy stars Adam Scott as a man who has just married the woman of his dreams — only to discover that her 6-year-old son may be the Antichrist. Evangeline Lilly, Owen Atlas, Donald Faison, Chris D'Elia, Bridget Everett, and Clancy Brown co-star in the movie, which filmed this fall and will become available for streaming in late 2017.
15. Mute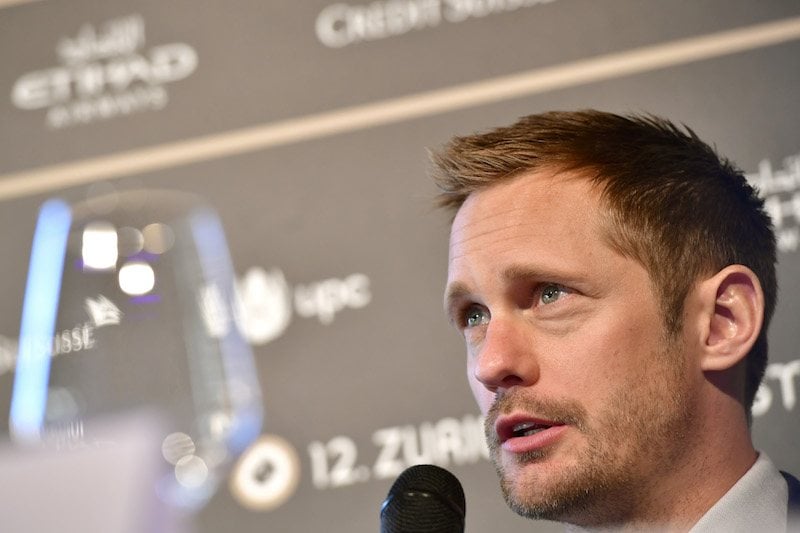 Duncan Jones directs this sci-fi mystery thriller, which he describes as a "spiritual sequel" to his 2009 film, Moon. Set in Berlin, 40 years in the future, the movie stars Alexander Skarsgard as a mute bartender named Leo who is only staying in the city for one reason — and she's disappeared. As Leo goes on a desperate search deep into the city's underbelly, his only recurring clue is an odd pair of American surgeons whose intentions he can't quite figure out. Paul Rudd, Justin Theroux, Florence Kasumba, Gilbert Owuor, and Daniel Fathers co-star in the film.
16. Our Souls at Night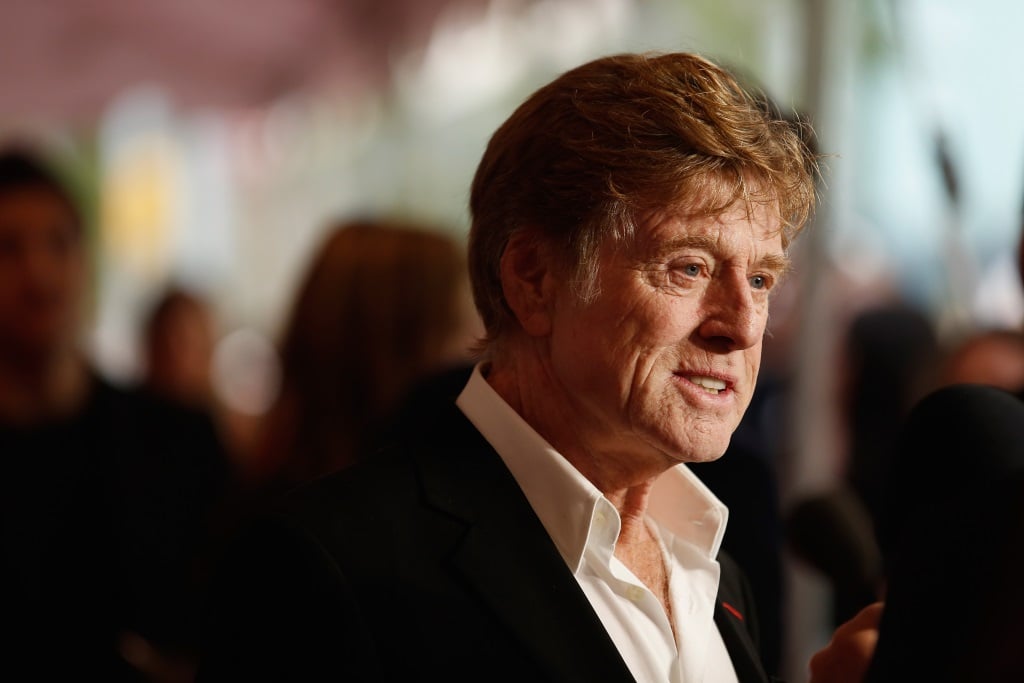 Based on the novel of the same name by Kent Haruf, the movie follows Addie Moore and Louis Waters, two neighbors who've known each other for decades and were friends with each other's late spouses. After years of living alone and with their children all grown up, Addie pays an unexpected visit to Louis, seeking to establish a romantic connection and make the most of the rest of the time they have. Jane Fonda and Robert Redford will lead the cast of the film, which was penned by Scott Neustadter and Michael H. Weber (The Fault in Our Stars, Paper Towns).
17. 6 Balloons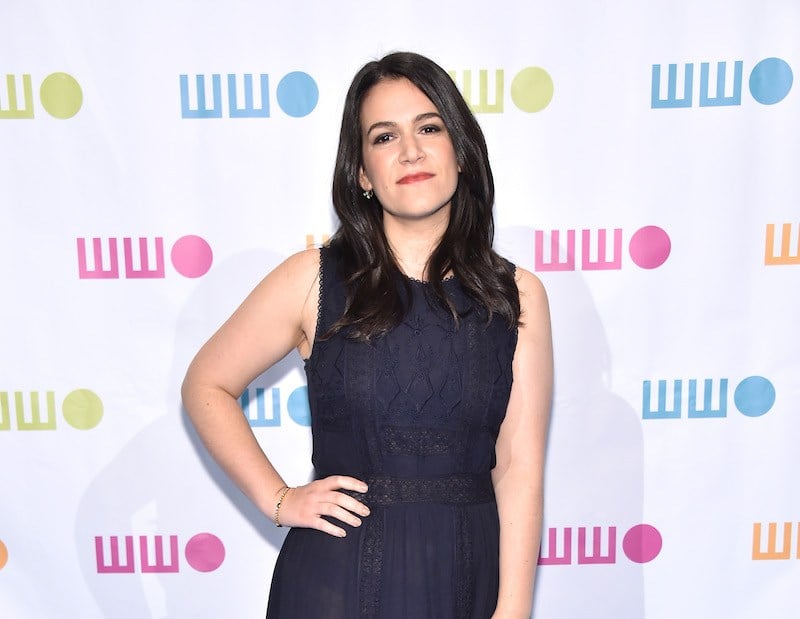 Written and directed by Marja-Lewis Ryan, this upcoming drama takes place on the Fourth of July, as a woman discovers that her brother — a former heroin addict — has relapsed while his 2-year-old daughter is in his care. Broad City star Abbi Jacobson stars opposite Dave Franco in the flick, which will also feature Jane Kaczmarek and Tim Matheson. The film is expected to hit Netflix sometime in 2017.
18. Sand Castle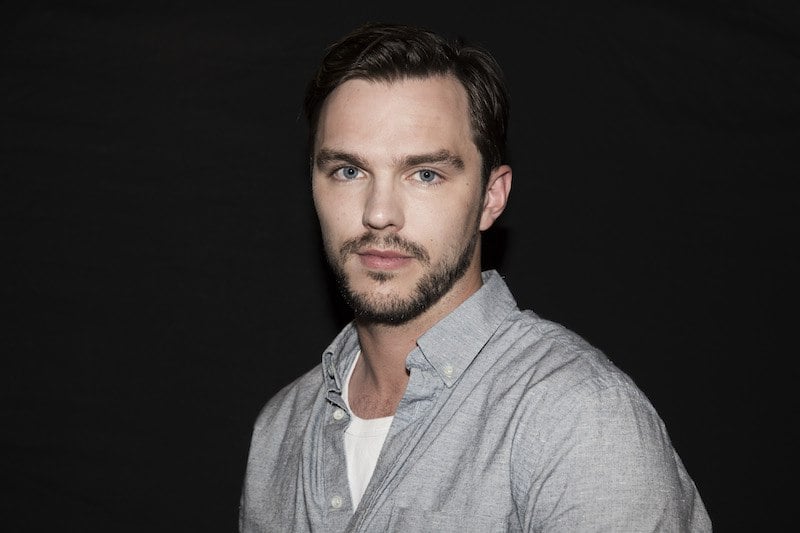 Set in 2003, this war drama stars Nicholas Hoult as young machine gunner, Matt Ocre, a member of a platoon that's tasked to repair a broken water system in the dangerous village of Baqubah, Iraq. The film, based on the real-life war experiences of writer Chris Roessner, also co-stars Henry Cavill, Logan Marshall-Green, Tommy Flanagan, Glen Powell, and Beau Knapp. Fernando Coimbra directs the movie, which will likely hit Netflix in 2017.
19. Tramps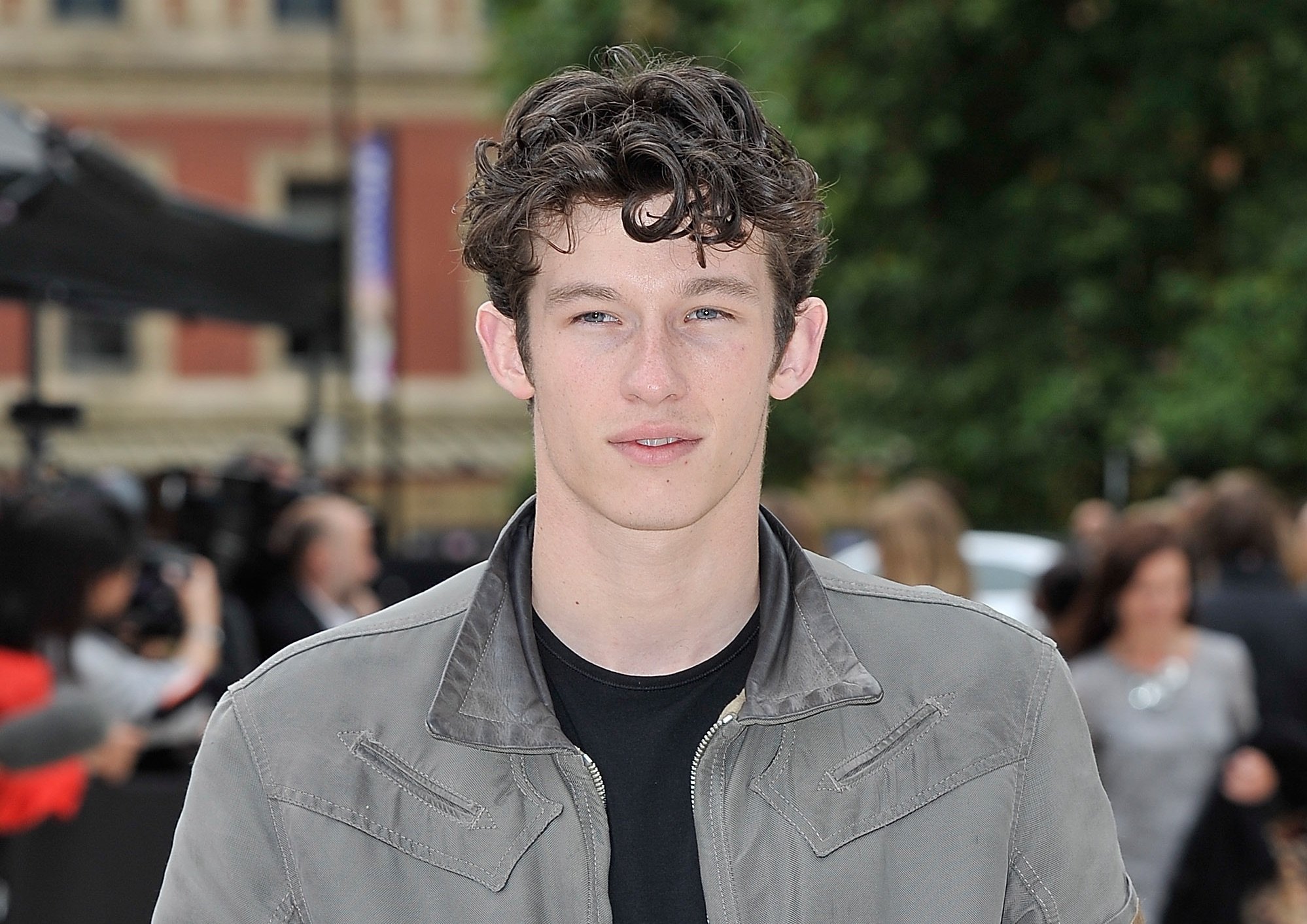 The indie romance-heist film made waves earlier this year at the Toronto International Film Festival, where it was quickly picked up by Netflix for a reported $2 million. Written and directed by Adam Leon, the movie follows a petty criminal and his driver, who botch a drop-off job and have to correct their mistake while learning to trust one another along the way. Callum Turner, Grace Van Patten, Mike Birbiglia, and Margaret Colin star in the highly praised film.
20. IO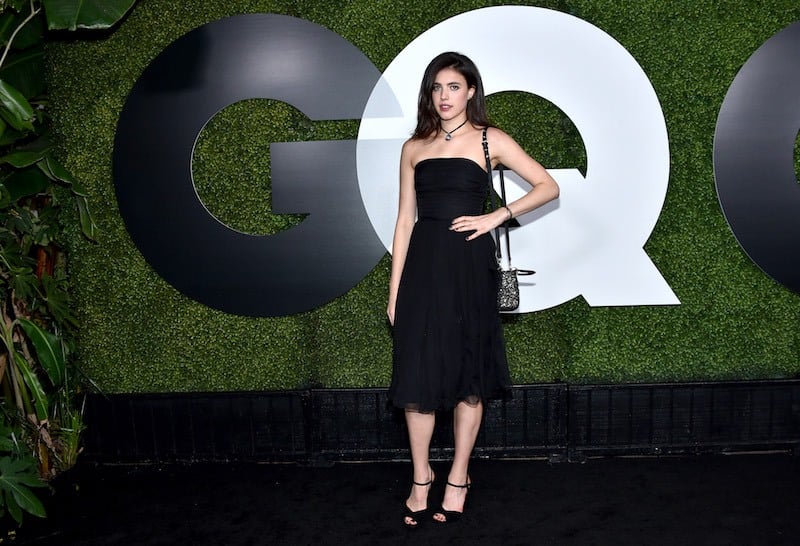 Netflix's upcoming sci-fi story stars Margaret Qualley as teenager Sam Walden. One of the last survivors on an abandoned post-cataclysmic Earth, Sam races to find a cure for her poisoned home world before the last shuttle off the planet to the distant human space colony leaves her stranded. Anthony Mackie and Danny Huston co-star in the movie, directed by Jonathan Helpert.