New 'Robocop' Film in Development: Is It a Sequel or a Reboot?
MGM is bringing back the Robocop franchise with a new film by Neill Blomkamp. So what continuity will this movie be set in, exactly? Is it a reboot? Is it a sequel set in the original series? Or is it a sequel to the 2014 remake?
According to Deadline, this new movie, which is being titled Robocop Returns, is actually going to be a proper sequel to the original movie. In fact, it's going to be based on an unused script for a Robocop follow-up that original writers Ed Neumeier and Michael Miner put together back in the 1980s before Robocop 2 happened. Justin Rhodes, who is also writing the upcoming Terminator reboot, will rewrite this old script.
Deadline also reports that the plot of this new film is as follows: "Anarchy reigns and the fate of Detroit hangs in the balance as RoboCop makes his triumphant return to fight crime and corruption."
The original Robocop franchise consisted of three films, which were released from 1987 through 1993. Director Paul Verhoeven did not return for the sequels, nor did writers Ed Neumeier and Michael Miner. It sounds like Robocop Returns will ignore everything other than the original film, as Deadline says that the movie "picks up the story line from the original film."
Earlier this year, Neumeier had hinted that a new Robocop might happen soon, and he suggested that it would sidestep all of the movies besides the original. He told Zeitgeist Magazine:
"We're not supposed to say too much. There's been a bunch of other RoboCop movies and there was recently a remake and I would say this would be kind of going back to the old RoboCop we all love and starting there and going forward. So it's a continuation really of the first movie. In my mind. So it's a little bit more of the old school thing."
Robocop Returns will be directed by Neill Blomkamp, who has helmed three films so far: District 9, Elysium, and Chappie. In a statement discussing the new Robocop, Blomkamp described it as a sequel, not using the word remake or reboot at all. He said:
"The original definitely had a massive effect on me as a kid. I loved it then and it remains a classic in the end of 20th Century sci-fi catalog, with real meaning under the surface. Hopefully that is something we can get closer to in making of a sequel."
Apparently, Neumeier and Miner's original Robocop sequel predicted that a reality TV star would become president. So when Donald Trump won the election in 2016, the president of MGM called them up, and that's what got the conversations moving.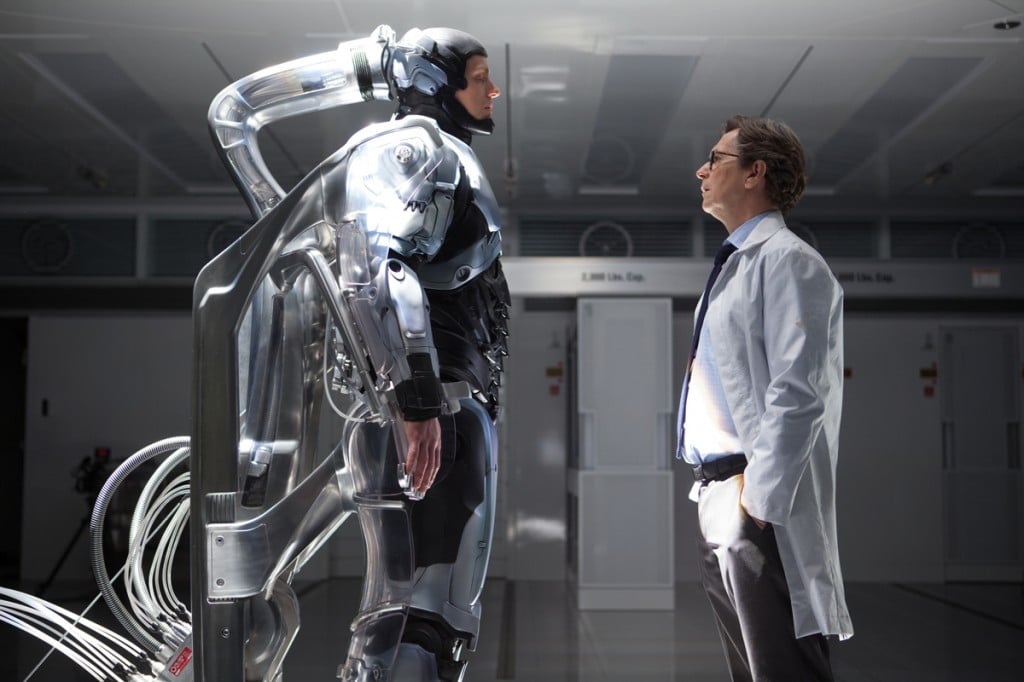 The last we saw Robocop was in a 2014 remake, which was directed José Padilha and starred Joel Kinnaman in the lead role. The box office performance was decent, but it wasn't the hit that the studio wanted it to be, and it received mixed to negative reviews.
Although director Neill Blomkamp impressed with his debut film, District 9, he's coming off of two movies in a row that left critics disappointed: Elysium and Chappie; the latter film received a Rotten Tomatoes score of 32%. It remains to be seen whether he can return to the greatness of District 9 with this Robocop sequel.