New 'The Voice' Promo Teases Gwen Stefani Putting Her Relationship with Blake Shelton on the Line
The new season of The Voice is about to premiere. We now have a look into how the blind auditions will go with the coaches. It looks like things get crazy between Gwen Stefani and Blake Shelton. Find out how their relationship is on the line this season and more.
Gwen Stefani is back replacing Adam Levine on The Voice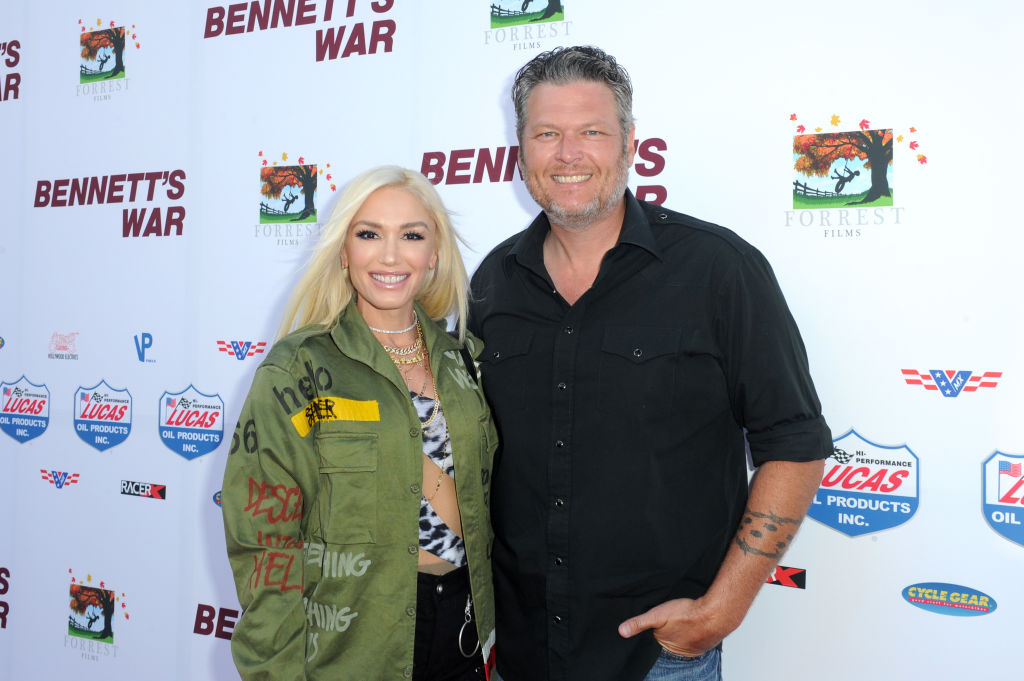 This new season will be a big one given the cast shakeup. Adam Levine decided not to return and Stefani is taking his place.
"To think that [Adam's] not going to be there is like bittersweet. And plus, like, being between him and Blake, the amount of laughter, I would have to like stop and massage my face, because it would hurt," Stefani said on The Talk.
She was still looking forward to coaching again. "But it's going to be fun, it's going to be exciting. I mean, Blake's my best friend, so I get to hang out with him at work," the pop star said. "I wanted to come back so bad. I mean, the show is so fun."
They were competitive before the season started
Now that Stefani is back she is ready to win. She has talked a lot about that before the season started.
Stefani previously shared a photo of Shelton on her Instagram story and wrote, "Getting excited to beat this guy on the voice this season!" Shelton had something to say about it.
"I'm glad that she's already feeling competitive," the country singer said according to People. "Of course, I'm not going to let her win. I'm going to have to win, but I'm going to have to do it in a way that she doesn't feel like I beat her."
He continued, "I don't know if that's possible or not because I definitely don't want to upset her — that's not going to pay off for me in the long run. This will be her fourth time on the show, so she's no stranger to it. She knows what she's doing."
Shelton said Stefani puts their relationship on the line
The promo is all about Stefani being back for another season. "I'm so happy to be back. My life changed so much on the show," she said. The singer seems happy to be back with her best friend "Blakey" along with the rest of the coaches.
There are some clips from the blind auditions. One person who auditioned must be stuck between the couple because Shelton said, "she put our relationship on the line for you!"
We don't know who that person goes with but Legend had something to say about it. "You're personally responsible for breaking up one of America's favorite couples," he said.
Of course, there was a sweet moment in the video too. "She literally makes my day 100 percent better," Shelton said.
It sounds like the couple is very happy to go up against each other again. The new season premieres on Sept. 23 on NBC at 8/7 CDT.