Spoilers We Just Learned About 'Star Trek: Discovery'
With the last Star Trek movie — Star Trek Beyond — having hit theaters in 2016, fans are now looking forward to the new Star Trek TV series debuting on CBS. Star Trek: Discovery will be hosted on CBS' newly minted on-demand platform. After pushing the premiere for the new series from January to May, CBS was recently forced to move it once again, finally settling on fall 2017 for the show's debut.
It's a bold move opting to run the series online rather than on the parent network. That said, it also represents recognition of the changing medium as we know it. Details have been steadily flowing in since the series was first announced. The latest comes to us straight from creator Bryan Fuller, who spoke at the Television Critics Association press tour in Beverly Hills, California.
That said, per sources cited by Variety, Fuller has also officially turned over his showrunning duties to Gretchen Berg and Aaron Harberts. Fuller will remain on as an executive producer.
1. 'A novel over 13 episodes'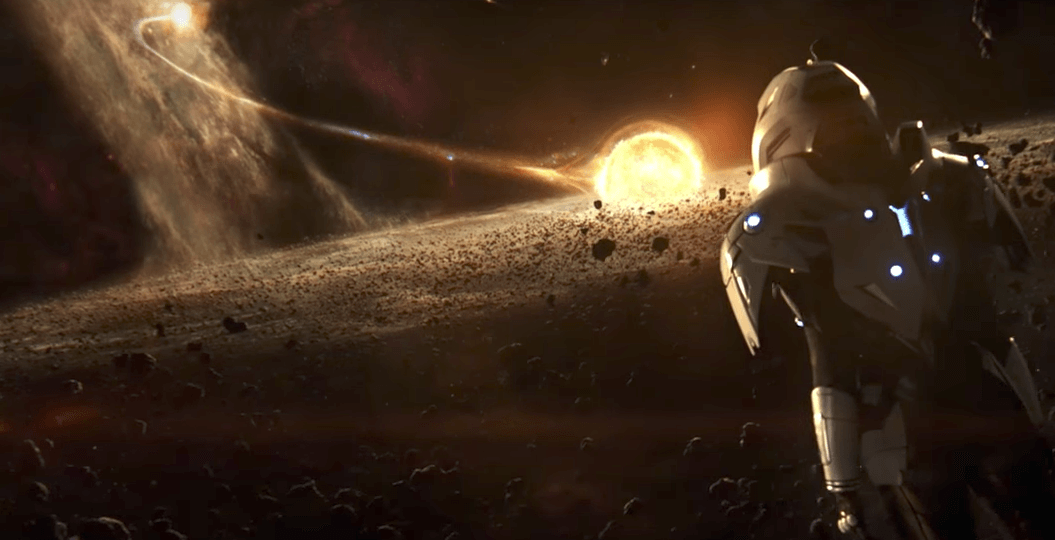 Traditionally, Star Trek has run upwards of 20-some episodes per season. It's a format that allows for plenty of self-contained adventures into deep space, giving guys like Gene Roddenberry the freedom to truly build out the universe. However, with a fully-established franchise in place, Star Trek: Discovery will instead cut things down to a tidy 13-episode run, described by Fuller as "a very serialized storyline instead of an episodic one."
2. The premise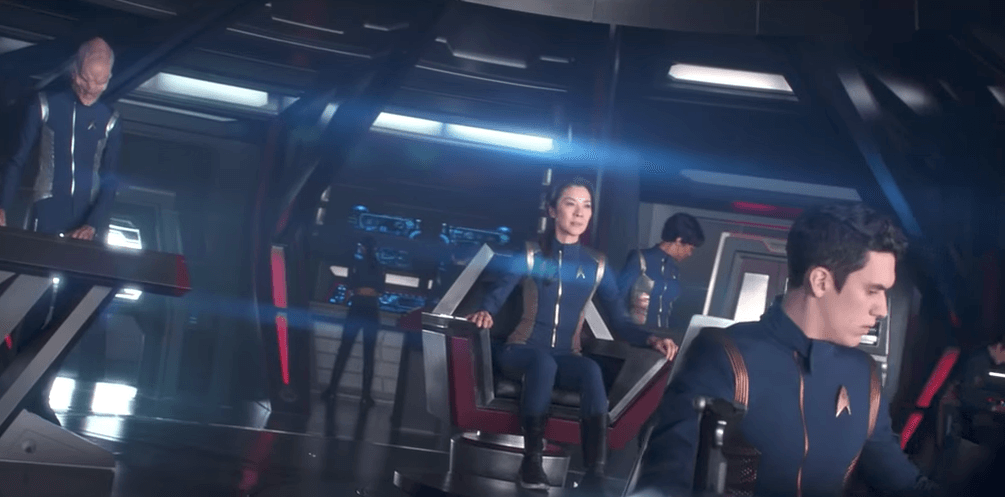 Fuller dove deep into the basic story behind Discovery, cagily teasing at "an incident and an event in Star Trek history that's been talked about but never been explored." He goes on to call it "a very tantalizing storyline," talking in-depth about the plan to have it be a serialized narrative. All in all, we should be getting a different kind of Star Trek show, one that delves into the lengthy history contained within the franchise.
3. The captain won't be the main character
If there's been one consistent theme throughout every Star Trek story, it's that the captain has been the primary focal point. Discovery plans on bucking that trend though, with Fuller telling the Television Critics Association panel that the main character would be a lieutenant commander.
"We've seen six series from the captain's point of view; to see a character from a different perspective on the starship — one who has a different dynamic relationships with a captain, with subordinates, it gave us richer context," he explained. Actor William Shatner has even confirmed that he'd be up for a cameo if asked, making for an intriguing "what if" scenario for the rebooted series.
4. It'll take place in the 'prime universe'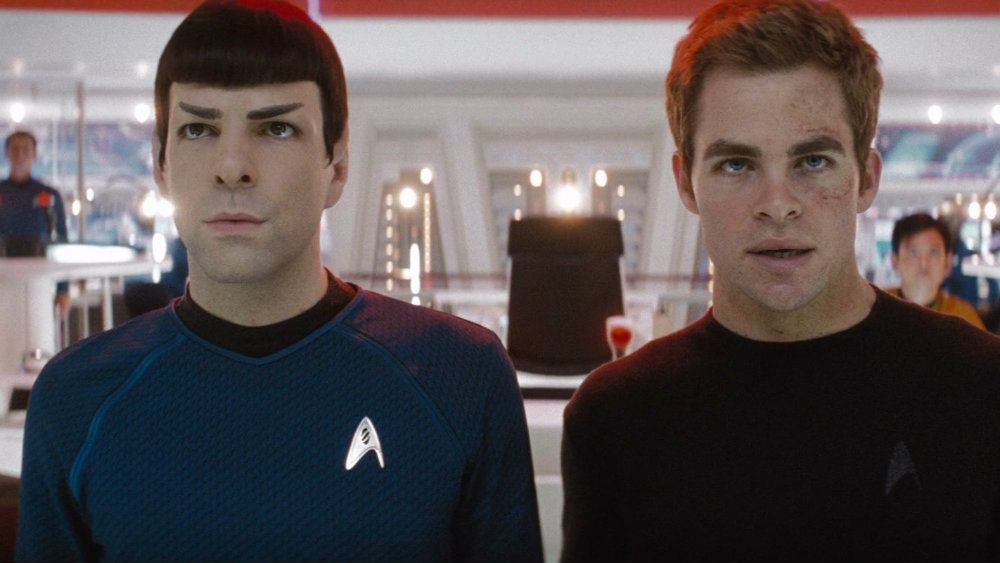 Part of J.J. Abrams' movie reboot of Star Trek required him to create a separate timeline for his own story. In it, we see slightly different details from the prime universe set in the original Roddenberry series.
The discrepancies were neatly explained away by a time travel subplot involving the Romulans, officially splintering Star Trek off into two distinct timelines. For Discovery, we'll be returning to the prime universe part of the saga, with the goal of "reestablishing an entire look for the series."
5. Familiar characters are set to appear … eventually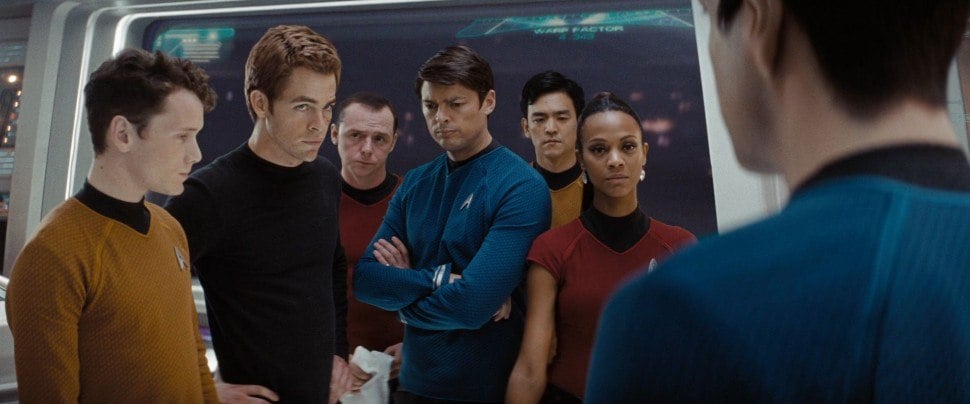 It makes sense for any new Star Trek series to capitalize on established and beloved characters. At the same time though, the show needs time to introduce its own crew, while firmly entrenching them as the next generation (no pun intended) of the franchise. This makes it so introducing well-known characters from the past takes a backseat, at least for the time being.
Don't abandon all hope though. "We'll be looking in the second season to open up to more familiar characters and how they can feed into the [show]," Fuller promises. One of the original series' most iconic characters has recently been cast.
Per Entertainment Weekly, actor James Frain has been cast as Sarek, the Vulcan father of Spock. Frain is perhaps best known for his roles on TV shows such as Orphan Black, Gotham, and True Detective. He also had a minor role in the 2013 movie, The Lone Ranger.
6. Spreading its wings and airing as a streaming show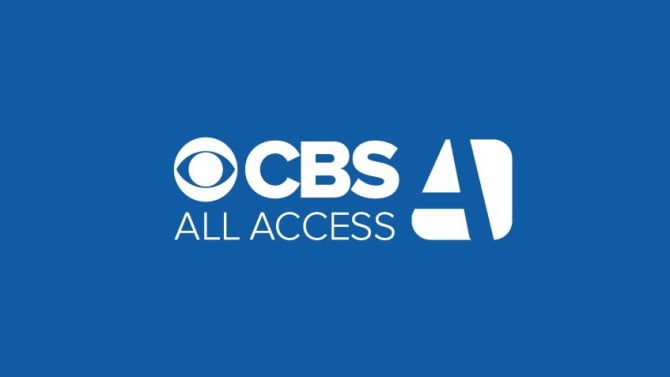 The fact that Discovery isn't being hosted on CBS' primary network affords it a whole lot of leeway in terms of things like violence, language, and other graphic content. Fuller notes that while we're not guaranteed to have a Daredevil-esque level of pushing the envelope, the show's home on CBS All Access still gives it room to breathe.
"It will probably be slightly more graphic content. We discuss language every day. Is it appropriate for somebody to see a bridge blow up and say 'Oh shit.' I imagine we're going to shoot scenes a couple of ways and see what feels more authentic in the editing room," he told the Television Critics Association audience.
7. There will be a gay character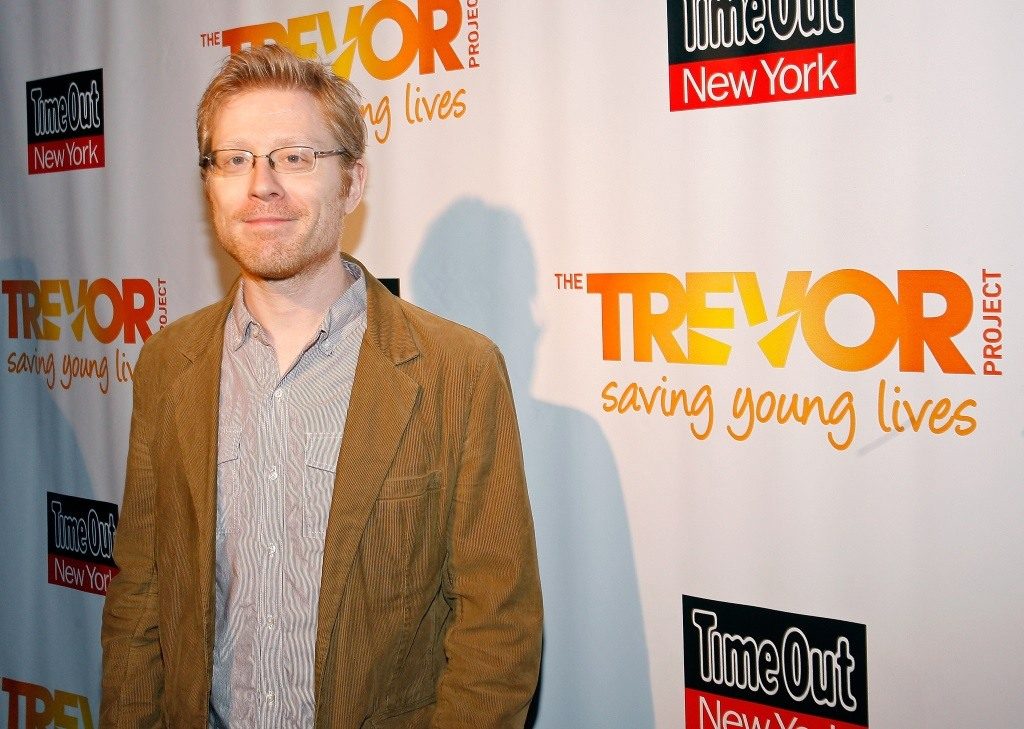 Fuller's history with the Star Trek franchise dates all the way back to his days writing for Star Trek: Voyager. Back then, the writers received "a file full of hate mail" because of rumors that Jeri Ryan's character was going to be a lesbian.
Today, television has progressed forward at least a little more, leading to one, simple promise from Fuller for Discovery: "Absolutely we're having a gay character." Per The Wrap, Anthony Rapp has been cast as that very character, playing Lieutenant Stamets, "a fungus expert." 
8. Our lead character will be a woman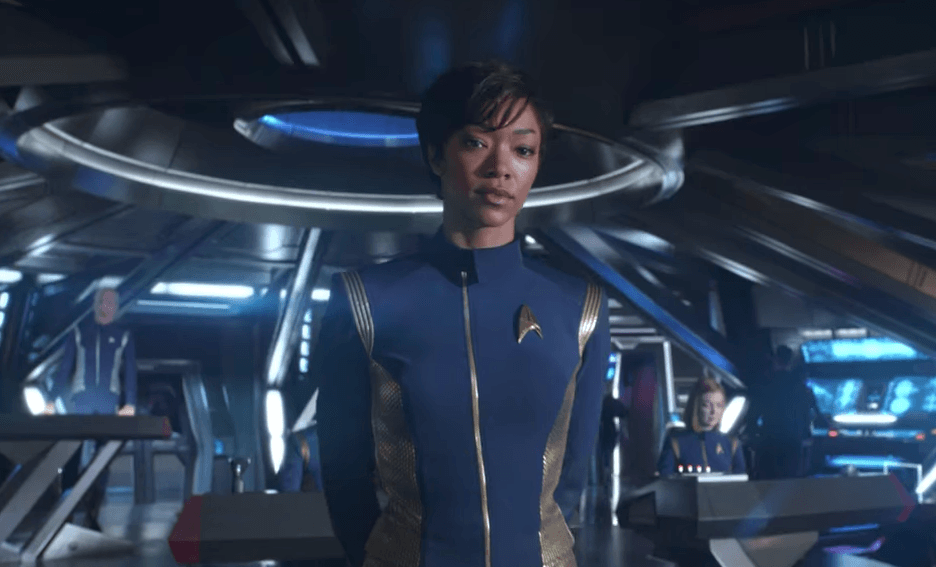 The last time a Star Trek series featured a female lead was, you guessed it, the last Star Trek series that Fuller worked on. Voyager's captain was the incomparable Kathryn Janeway, first played by Kate Mulgrew back in 1995. Discovery will follow a similar tact, featuring a female lead with a "level of diversity."
As reported by Variety, The Walking Dead star Sonequa Martin-Green has been cast as the lead female role for Star Trek: Discovery.
And while Martin-Green will play the leading role, Michelle Yeoh will star as the captain of the Discovery. A recently released image of Martin-Green as First Officer Michael Burnham and Yeoh as Captain Philippa Georgiou can be seen below.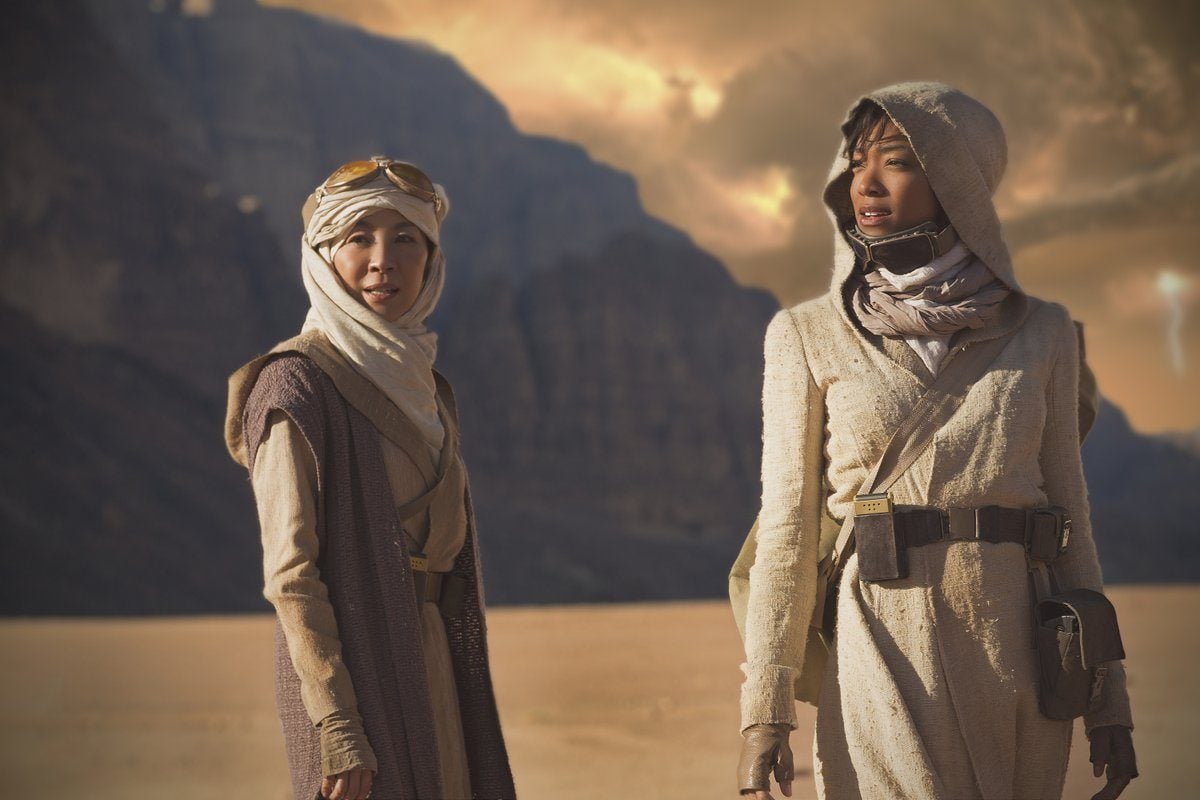 9. It will be set a decade before Captain Kirk's crew takes to the skies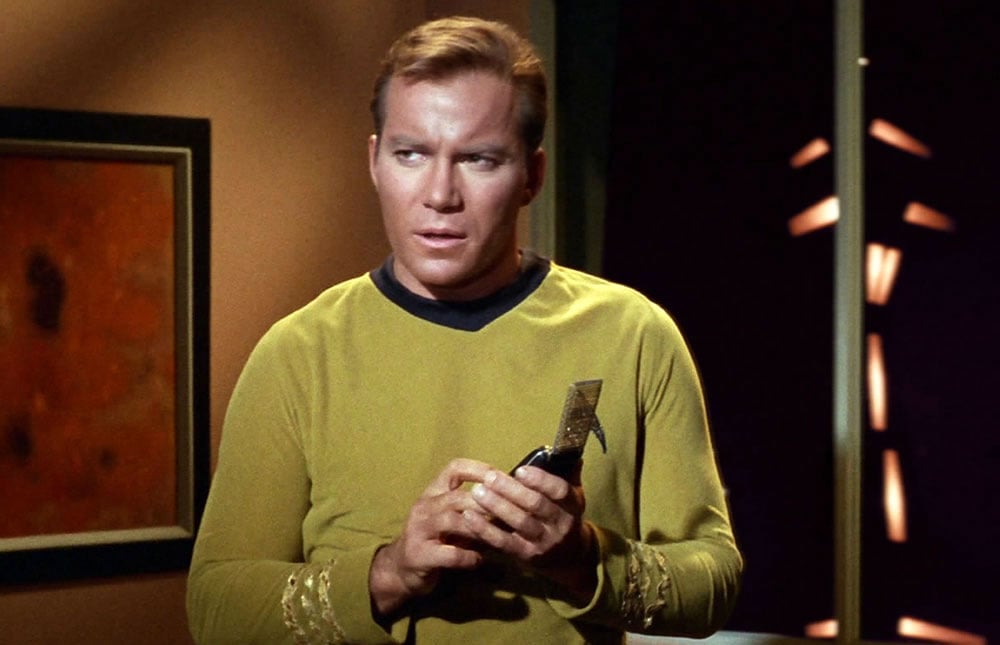 In terms of where Discovery fits in the Star Trek timeline, we now know that it'll be set "about a decade before Captain Kirk's five-year mission." This makes it so much of the original Enterprise crew is still alive and around. That being so, any future appearance from the likes of Spock, Kirk, Sulu, Scotty, and others, could come in the form of actors who are years younger than any of them would have been in the original Star Trek series.
10. The design of the USS Discovery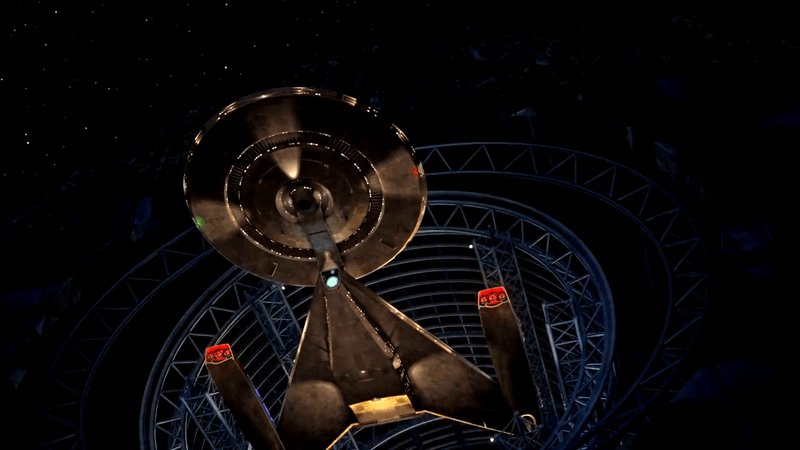 Even today, Ralph McQuarrie is widely regarded as one of the most innovative sci-fi minds in history. The legendary artist drew many of the original concepts behind the first Star Wars films, and even dabbled in the Star Trek universe.
Back in the '70s, McQuarrie drew up a concept for a version of the Enterprise that would have appeared in the never-aired Star Trek: Planet of the Titans movie. That same design is apparently the inspiration for Fuller's USS Discovery (pictured above). Stay tuned for more Star Trek: Discovery information as it releases!
Follow Nick on Twitter @NickNorthwest
Check out Entertainment Cheat Sheet on Facebook!