New 'True Detective' Director Rumor Doesn't Sound Good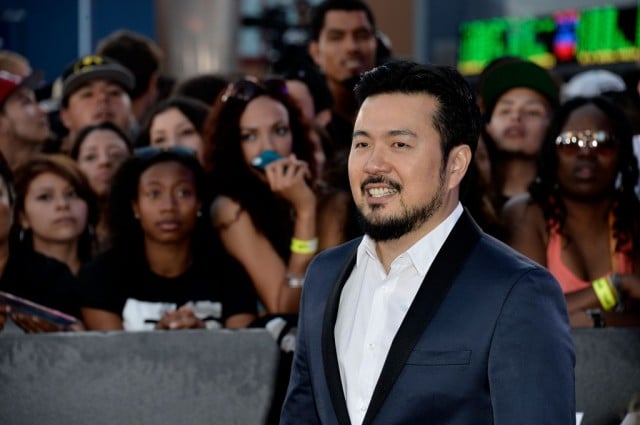 While there have been plenty of rumors regarding the cast of the highly anticipated second season of True Detective circulating in recent months, there has been hardly any talk surrounding potential new directors for the series. But this week, a name was finally dropped into the mix — and it's causing quite a stir among the show's devoted fan base. According to Deadline, director Justin Lin is in talks to helm "at least the first two episodes" in the next season of HBO's critically acclaimed anthology series.
Though Cary Fukunago directed and executive produced all eight episodes of the first season of the Emmy-nominated series (which starred Matthew McConaughey and Woody Harrelson in the two lead roles), the network had previously announced plans to mix things up in the next round. Instead of having only one director navigate every episode, the second season is to be helmed by a team of directors, all of which will take charge of only one or two episodes.
Lin is the first name to be attached to the project in directorial capacities so far. Per The Hollywood Reporter, he and HBO are only in the early stages of negotiation, with specific details, like budget and vision, still in the process of being worked out. The filmmaker is mostly known for revamping the long-running Fast & Furious series and directing the last four installments in the high-profile franchise. If you're thinking that sounds like an odd match for the network's dark drama, you're not the only one. The report is already stirring up controversy among the show's followers, who seem less than thrilled about the seemingly unusual choice.
While no plot for the second season of the show has been confirmed, show creator and writer Nic Pizzolatto has confirmed it will take place in the lesser-known areas of California and will revolve around four central characters, three males and one female. Later reports also indicated that the second season will focus on the investigation of a corrupt city manager who gets murdered after helping to push through a groundbreaking transportation deal. As fans are already pointing out, it's extremely difficult to imagine how a story like that could possibly lend itself to Lin's big-box action style.
Admittedly, part of the magic behind True Detective's unique format is that it allows the show to essentially reinvent itself every season. But this recent rumor has viewers asking exactly just how much this second season will stray from the style of the much-beloved first season. So far, the network has made it clear it's determined to push the envelope pretty far this time around — first, with its decision to include a rotating door of directors and now, with its unexpected choice of said directors.
Still, fans already lamenting the reported directorial pick should keep in mind that nothing is set in stone just yet. As previously stated, negotiations are still early on, and HBO hasn't even commented on Lin's possible participation. As of now, the director is really only just another rumored name in a long list of rumored names supposedly attached to the series.
Though Lin is the first director to get name dropped, tons of A-list actors have already been whispered in conjunction with the project, with none actually confirmed. Taylor Kitsch, Colin Farrell, and Vince Vaughn are the most frequently dropped names in line for the three male leads. As for the female lead, Elisabeth Moss and more recently Rachel McAdams have both been rumored to express interest in the role.
Unfortunately, it looks like viewers will have to wait until closer to the Season 2 premiere to find out any concrete information. Both HBO and Pizzolatto seem determined to keep specific details under wraps for as long as possible – a move that's so far proving to be highly effective in amping up anticipation for the series.
In the meantime, those who want to check out Lin's small-screen directorial efforts can tune into CBS's new series, Scorpion, debuting later this month. Lin directed the pilot and is executive producing the series, in addition to his busy film schedule, which includes helming the next Bourne movie and the upcoming Toymaggedon.
More from Entertainment Cheat Sheet:
Want more great content like this? Sign up here to receive the best of Cheat Sheet delivered daily. No spam; just tailored content straight to your inbox.