11 New TV Series Premieres to Watch in January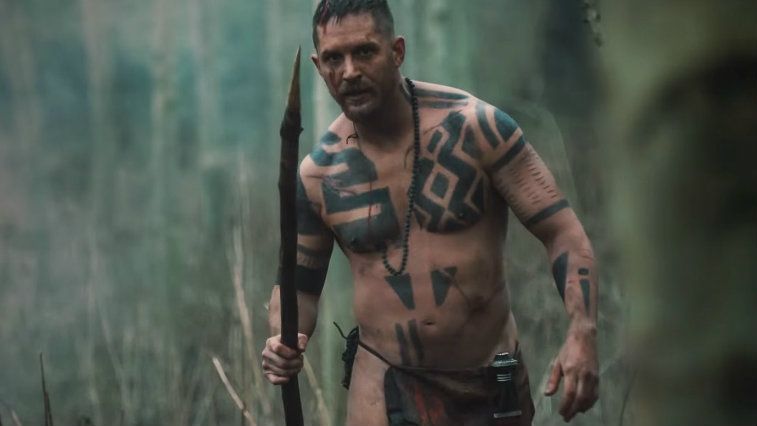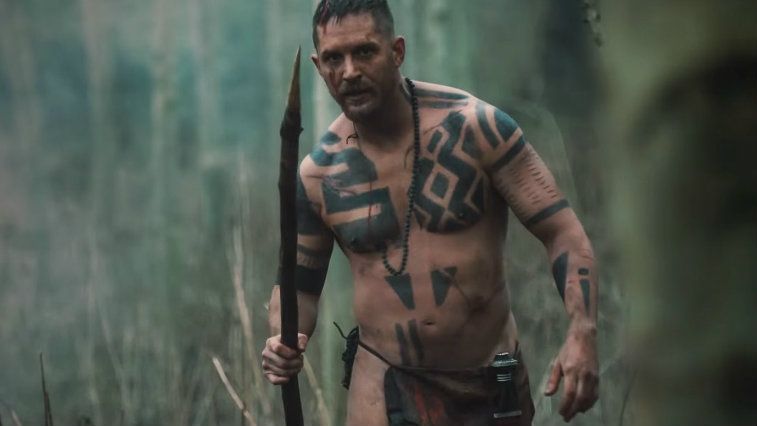 Audiences have a whole slew of new shows to look forward to in the coming month. There are several highly anticipated comedies and dramas that are set to make their debut over the next few weeks, including new originals from Netflix and NBC's highly anticipated Wicked of Oz-themed drama. Below, check out 11 new TV series premieres to watch this January.
1. The Mick, January 1

The new Fox comedy stars Kaitlin Olson as Mackenzie Murphy, who relocates from Rhode Island to Greenwich, Connecticut to become the parental guardian for her niece and nephews after their parents flee the country to avoid being arrested on federal fraud charges. Sofia Black D'Elia, Thomas Barbusca, Jack Stanton, Carla Jimenez, and Susan Park co-star in the series, which will premiere on Sunday before settling into its regular Tuesday night slot.
2. Ransom, January 1

This internationally co-produced drama follows the story of experienced crisis and hostage negotiator Eric Beaumont and his team, who solve ransom cases involving the most dangerous criminals in the world. Luke Roberts stars, with Nazneen Contractor, Brandon Jay McLaren, and Sarah Greene rounding out the cast. The 13-episode freshman season, which will also air on Canada's Global, France's TF1, and Germany's RTL, will premiere stateside on CBS.
3. Beyond, January 2
In the upcoming Freeform drama, Holden Matthews (Burkely Duffield) wakes from a 12-year coma — only to discover new abilities that propel him into the middle of a dangerous conspiracy. Romy Rosemont, Michael McGrady, Jonathan Whitesell, Dilan Gwyn, and Jeff Pierre co-star. The series is set to premiere in early January, with the first two episodes airing together on Freeform and all 10 episodes available for streaming via the Freeform app, Freeform.com, On Demand, and Hulu.
4. Emerald City, January 6
The Wizard of Oz gets a dark and sexy makeover in NBC's upcoming surreal fantasy drama. The modern reimagining of L. Frank Baum's legendary book series follows Dorothy as she's transported by tornado into a mystical land of dark magic and realms battling for supremacy. Along with her for the ride is her loyal pet Toto, who is now a K9 police dog. Vincent D'Onofrio will play the Wizard while Adria Arjona will play an older version of Dorothy Gale.
5. One Day At a Time, January 6
This Netflix original sitcom is based on the 1975 series of the same name. It will follow three generations of the same Cuban-American family living in the same house: a newly divorced former military mother, her teenage daughter and tween son, and her old-school mother. The half-hour, multi-cam comedy features Justina Machado, Rita Moreno, Stephen Tobolowsky, Marcel Ruiz, and Todd Grinnell.
6. Taboo, January 10

Tom Hardy created, co-wrote, and stars in this upcoming eight-episode drama, that also co-stars Oona Chaplin, David Hayman, Michael Kelly, and Jonathan Pryce. The miniseries follows adventurer James Delaney as he returns to Britain from Africa along with 14 stolen diamonds in order to seek vengeance for the death of his father. Directing duties will be split between Kristoffer Nyholm (The Killing), who will helm the first four episodes and Anders Engström, who will direct the latter half of the season.
7. A Series of Unfortunate Events, January 13

Based on the children's novel series of the same name by Lemony Snicket, the upcoming series will follow the orphaned Baudelaire siblings — Violet, Klaus, and Sunny — who are sent to live with distant cousin Count Olaf, who plots to steal their inheritance. Once he loses guardianship of the children, he follows them to each subsequent housing placement, always wearing different disguises and attempting to take their fortune. Neil Patrick Harris, Malina Weissman, and Louis Hynes will co-star in the eight episode season.
8. Sneaky Pete, January 13

In this original Amazon crime drama, a con man (Giovanni Ribisi) is on the run from a vicious gangster (Bryan Cranston) and takes cover from his past by assuming the identity of his prison cellmate, Pete. He reunites with Pete's estranged family — a dysfunctional group that threatens to drag him into a world just as dangerous as the one he's trying to escape. Martin Ireland, Margo Martindale, Shane McRae, Peter Gerety, Domenick Lombardozzi, and Michael Drayer co-star.
9. The Young Pope, January 15

Created and directed by Paolo Sorrentino, the upcoming miniseries will star Jude Law as Lenny Belardo, aka Pope Pius XIII, the fictional first American pontiff in history. Inside the Vatican, the mysterious and contradictory Pius XIII is at once shrewd and naïve, old-fashioned and very modern, doubtful and resolute, ironic, pedantic, hurt, and ruthless. As he walks the long path of human loneliness to find a God for mankind, he's also seeking one for himself. Diane Keaton, Silvio Orlando, Scott Shepherd, Cécile de France, Javier Cámara, Ludivine Sagnier, Toni Bertorelli, and James Cromwell co-star.
10. Frontier, January 20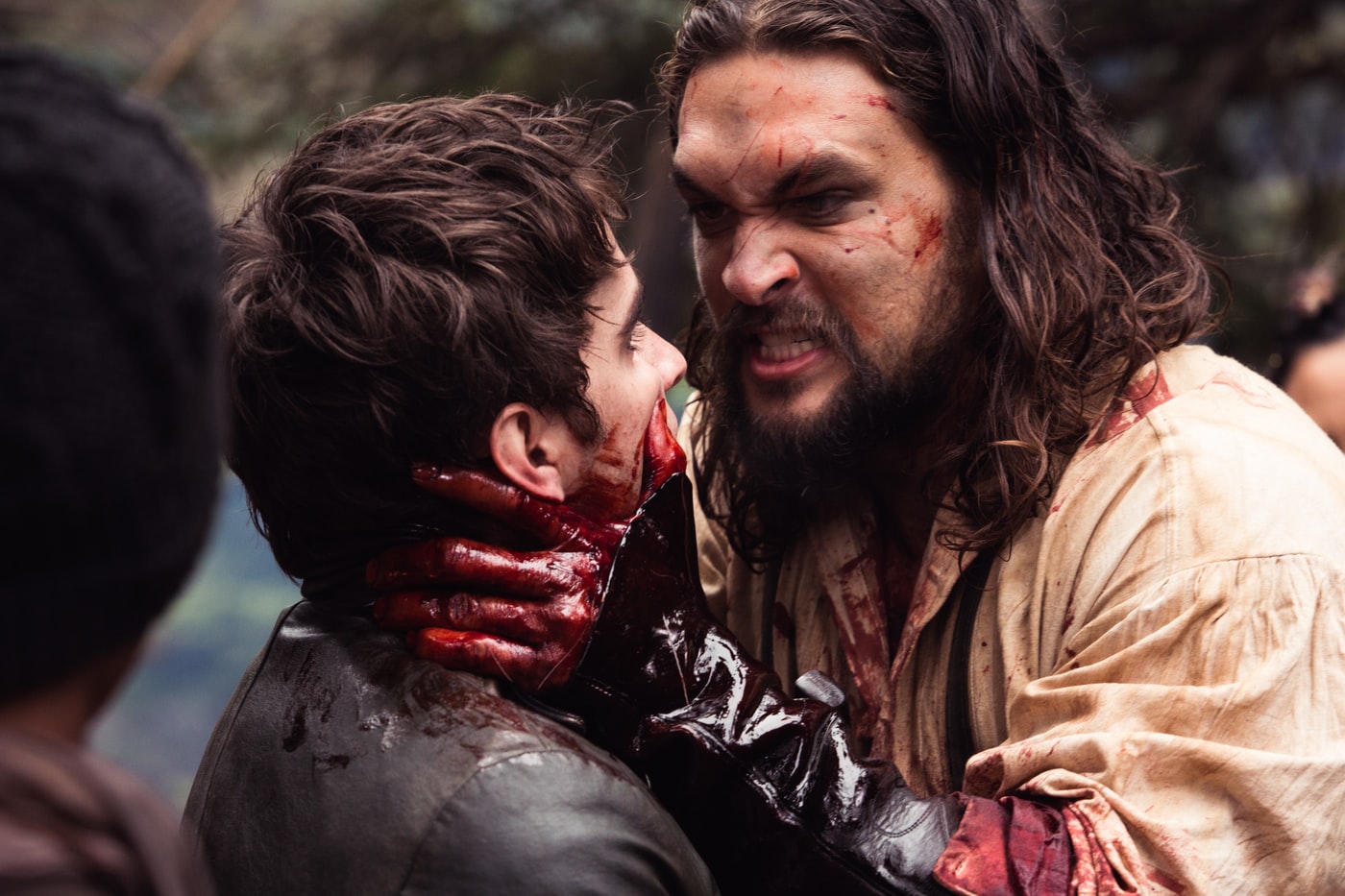 Netflix's original drama stars Jason Momoa as Declan Harp, a part-Irish, part-Native American outlaw who is campaigning to breach the Hudson's Bay Company's monopoly on the fur trade in Canada. Co-produced by Canada's Discovery Channel, the show also features Alun Armstrong, Allan Hawco, Landon Liboiron, Jessica Matten, Diana Bentley and Zoe Boyle. The freshman season will consist of six episodes. A second season has already been green-lit.
11. Riverdale, January 26

The CW will add another comic-inspired series to its lineup with Riverdale. The show will be a darker, contemporary take on your favorite Archie comic book characters, exploring the surrealism of small-town life and the darkness and weirdness bubbling beneath Riverdale's wholesome facade. Penned by Roberto Aguirre-Sacasa (Supergirl, Glee, Big Love), the show will mark the latest small-screen title from Greg Berlanti, who executive produced Arrow, The Flash, and Supergirl. K.J. Apa, Cole Sprouse, Lili Reinhart, Camila Mendes, and Luke Perry will star in the series.
12. Z: The Beginning of Everything, January 27
Christina Ricci stars as Zelda Fitzgerald in Amazon's original period drama, which starts before the real-life figure meets the unpublished writer, F. Scott Fitzgerald. The film continues through their love affair and eventual marriage. The show, based on Z: A Novel of Zelda Fitzgerald by Therese Anne Fowler, also features David Hoflin, David Strathairn, Corey Cott, Jordan Dean, and Holly Curran.