6 Big Video Games Launching Next Week: 'Homefront' and More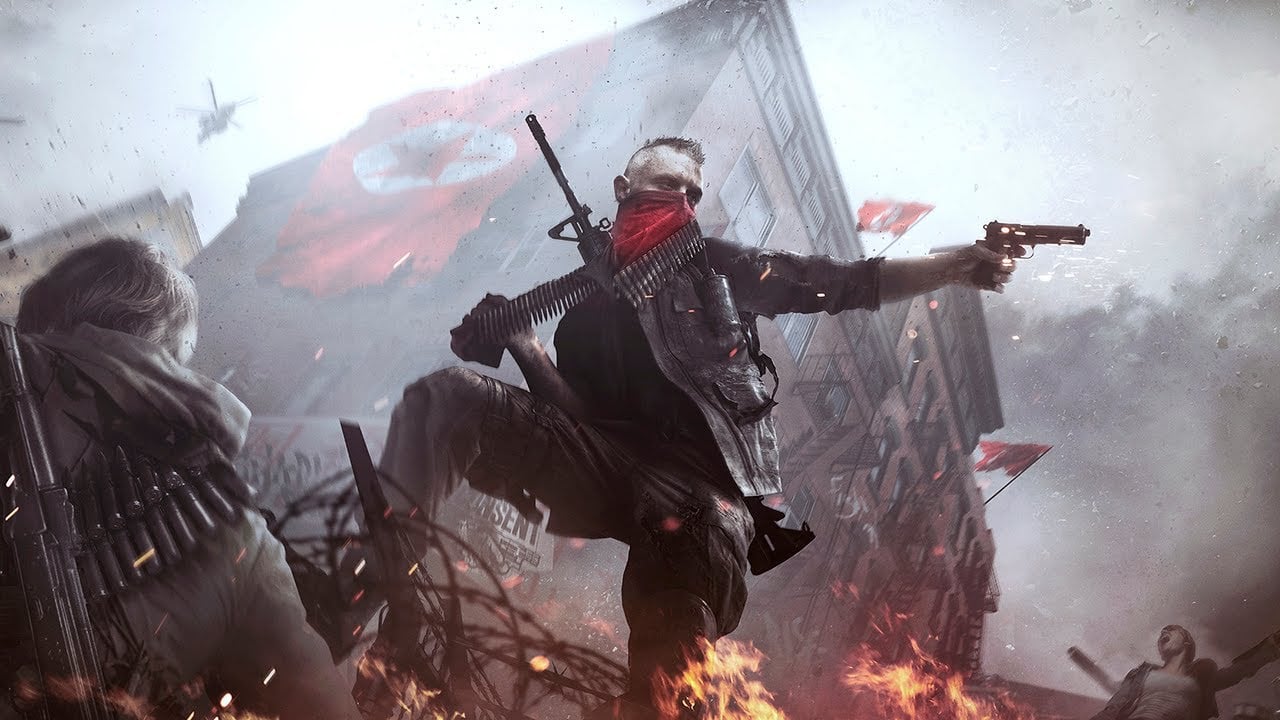 Gamers have had a treasure trove of fantastic games to choose from lately, including Uncharted 4, Dark Souls 3, and Doom. But if you're ready for something new, you're in luck, because a number of fine-looking games are launching next week, including Homefront: The Revolution, Valkyria Chronicles Remastered, and more.
Next week's video game releases pose a number of interesting questions, from "What would happen if North Korea conquered the U.S.?" to "What if your body stayed put every time you died in a game?" To find out how the games answer those questions, read on for information on all the biggest games launching the week of May 15, 2016.
1. Homefront: The Revolution
Release date: May 17
Platforms: PlayStation 4, Xbox One, and PC
This followup to the 2011 game Homefront is an open-world shooter set in a North Korean-occupied United States. While its predecessor took place mostly out West, this game sets the action in Philadelphia. The year is 2029, and the people are getting tired of living in an occupied city. A revolution is brewing, and players get to go along for the ride.
2. Valkyria Chronicles Remastered
Release date: May 17
Platform: PlayStation 4
Traditionally, strategy games and shooters are separate genres, and never the twain shall meet. Well, the twain have met in Valkyria Chronicles, a brilliant genre-bender that takes the best of both worlds and whips up an excellent game no one saw coming.
The game originally launched on PS3 in 2008, but it's been remastered for a new generation of gamers. Like in most strategy games, you move your troops around the battlefield where you think they'll do the most damage. But here, once you place them where you want them, you actually have to aim and shoot. With troops you can level up and new tech you can acquire between missions, there's a whole lot to do in this game. With its high level of challenge, the game asks a lot, but if you give yourself over to this incredible game, you'll be glad you did.
3. Life Goes On: Done to Death
Release date: May 17
Platforms: PlayStation 4 and PC
Most side-scrolling platformers these days have a gimmick, and that's certainly true of Life Goes On: Done to Death. In this game you play as a knight who has to run around solving puzzles to complete levels. What makes it unique is that you have to die to solve them. The bodies you leave behind when you perish remain onscreen, so they can cover up spike pits and keep pressure plates pressed when you respawn. It's a clever hook that helped the game be moderately well received in its initial PC release in 2014. This version has a bunch of extra levels and brings the morbid fun to PS4.
4. Shadow of the Beast
Release date: May 17
Platform: PlayStation 4
The original Shadow of the Beast game appeared on Amiga in 1989. You played as a beast who used to be human, on a quest to get revenge against the dastardly dude who turned you into a monstrosity. It's known for its towering bosses and high level of challenge. This remake tacks on modern graphics, a skill upgrade system, and an infinite life mode to help ease modern gamers into a mindset on the level of an old-school challenge.
5. Shadwen
Release date: May 17
Platforms: PlayStation 4 and PC
If you like the idea of sneaking through a medieval world and stabbing enemy guards in the neck until they bleed out, you're in luck, because Shadwen has you covered on that front. You play as the titular assassin who, on her way to kill the king, meets an orphan girl who follows her on her quest.
One twist is that the girl will judge you for killing the guards, so you're constantly faced with the choice: try to get past them without being seen or kill them and disappoint the girl. Another is that time only moves when you move — like in Superhot — and you can rewind if something doesn't go your way. It sounds like an intriguing mix of ideas, so look for reviews when the game launches.
6. Lastfight
Release date: May 19
Platforms: PC
The last stand-out fighting game to launch was probably Street Fighter V in February. While Lastfight doesn't quite have the same weight as that top-of-the-line series, it looks like it offers an enjoyable 3D brawling experience in the same vein as Power Stone or Smash Bros. From the looks of the trailer above, it has style to spare, so check it out if you've been itching for a new fighting game.
Follow Chris on Twitter @_chrislreed
Check out The Cheat Sheet on Facebook!
More from Entertainment Cheat Sheet: