'New Year's Rockin' Eve': How Did Ryan Seacrest Become the New Dick Clark?
As we gear up for New Year's Eve, millions of Americans are planning how they will stream the traditional ball drop from New York City. Along with the Waterford crystal ball drop, it is an American tradition to watch Dick Clark's New Year's Rockin' Eve with Ryan Seacrest.
Although Clark died in 2012, his show lives on. How did Seacrest become the new face of New Year's Eve for Americans? Let's take a look.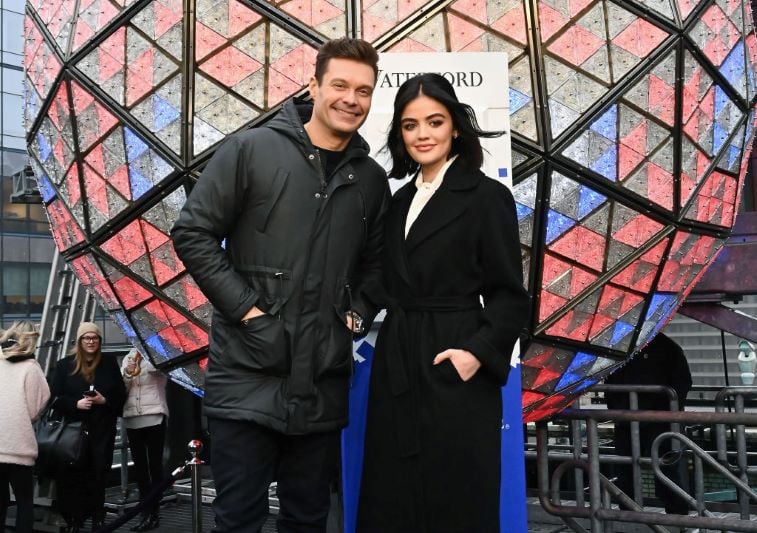 Ryan Seacrest was not the first to take over as host for Dick Clark
On Dec. 8, 2004, Clark suffered a minor stroke that was serious enough to prevent him from hosting New Year's Rockin' Eve that year. Regis Philbin took over for Clark on short notice. 
The show that year featured various special celebrity messages for Clark. Revelers on the streets also held many signs saluting Clark. He hosted New Year's Eve for 32 years before his stroke, so many networks saw the chance to establish a new tradition with the absence of Clark.
Ryan Seacrest hosted for Fox, Carson Daly hosted on NBC, and Anderson Cooper hosted the CNN New Year's Eve edition. Philbin certainly had competition.
Philbin was nervous about the crowds in Times Square, so he avoided them by staying in the studio through the night.
"I never saw so many orange hats in my life!" Mr. Philbin commented to the New York Times.
Reviews were mixed for Philbin as host of Dick Clark's New Year's Rockin' Eve. It is evident by the fact that he did not come back the next year that he was not the right fit for the show.
Seacrest always had aspirations to take over the New Year's Eve show
While Seacrest hosted Fox's New Year's Eve, he was always dreaming of following in Clark's footsteps down the road. 
"I started doing the New Year's show three years ago," Seacrest told the Baltimore Sun. "The intention was to have an alternative program for audiences and, someday, when the time was right and [Clark] was ready to pass the baton, to hopefully be the heir apparent to celebrating New Year's Eve on national television."
"I look at myself as the conduit," continued Seacrest, who often leaves his Times Square location during the show to join the revelers on the streets. "I'm more of a traffic cop in most everything I do, and this is the ultimate night for being that conduit."
Seacrest made these comments regarding Clark in late 2004, before he knew that he would go on to be the new face of New Year's Rockin' Eve the following year. 
Ryan Seacrest became the official co-host to Dick Clark in 2005
In August of 2005, ABC made the big announcement that Clark would return to New Year's Rockin' Eve for his first appearance on television since his stroke. At the same time, ABC announced that Seacrest would be his new co-host. 
"I knew when I was on other shows, I knew we weren't going to beat Dick Clark," Seacrest told USA Today. "He is New Year's Eve."
Seacrest became an executive producer for the special in 2005 and took over the show entirely after Clark died in 2012.
The 2020 Ball Drop will mark Seacrest's 15th straight year hosting Dick Clark's New Year's Rockin' Eve with Ryan Seacrest. You can stream the show, which begins at 8 p.m. Eastern on Dec. 31, 2019, from any device with the ABC app and a cable provider login.